October 13, 2008 | 1 Comment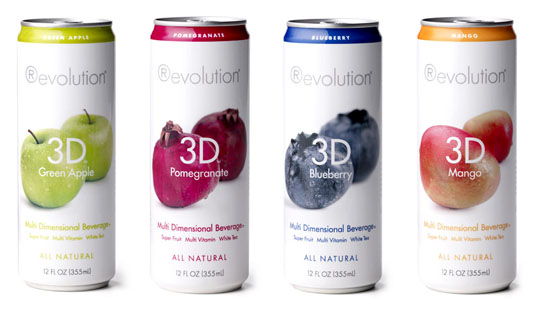 Nice clean packaging with plenty of appetite appeal. I'd like to give credit for this design, but I have no idea who produced it.
"3D blends one dimension super fruits, one dimension premium white tea, and one dimension essential vitamins for the first 3-dimensional beverage. Crisp and delicious, 3D is a powerhouse of antioxidants, all natural and low in calories."
October 12, 2008 | 1 Comment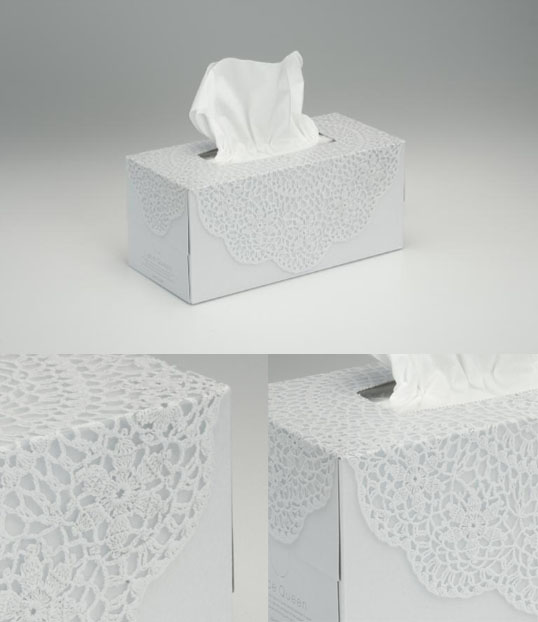 "People often cover something they cherish with beautiful lace to protect it without obscuring it. With this thought in mind, the objective was to apply the look of lace to tissue box packaging and create a sense of quality and luxury. By creating a tissue box designed to look as if it has real lace covering, we introduced a fresh, new look that consumers had never seen before, successfully attracting attention and capturing their interest."
Designed by BAU Advertising Office.
October 11, 2008 | No Comments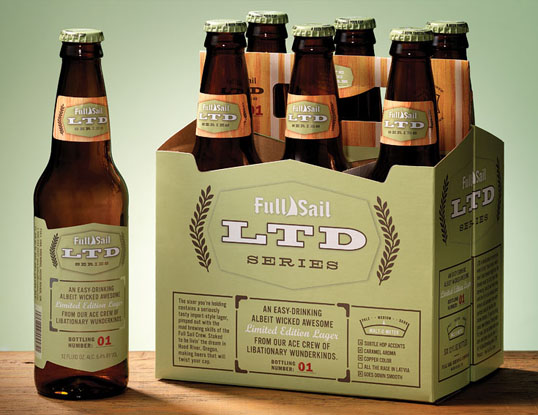 "An easy-drinking albeit wicked awesome limited edition lager from our ace crew of libitionary wunderkinds."
I love the playfull writing that dominites this retro styled desig by Sandstrom Partners.
October 10, 2008 | 2 Comments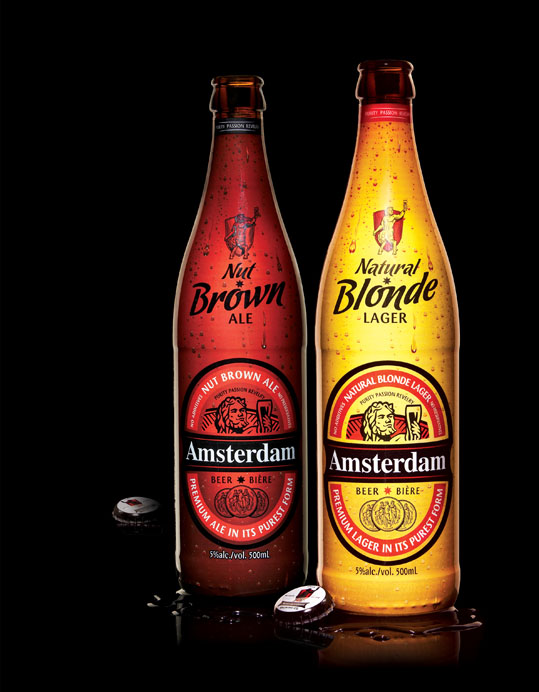 Designed by Brand&Tonic | Country: Canada
Beautiful 500mL bottels for Amsterdam's Nut Brown Ale and Natural Blonde Lager. Brand&Tonic continue to bang out the hits.
October 10, 2008 | No Comments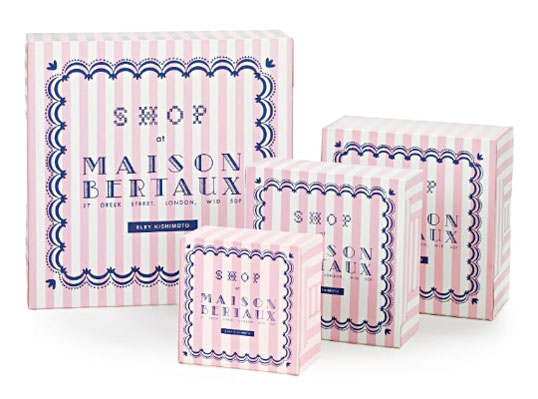 Interesting clothing packaging designed by HarrimanSteel.
"In 2007, Eley Kishimoto joined forces with famous Soho patisserie Maison Berteaux. Called Shop at Maison Bertaux, it's where fashion meets cake. We were tasked with creating the packaging for the clothing."
October 9, 2008 | 5 Comments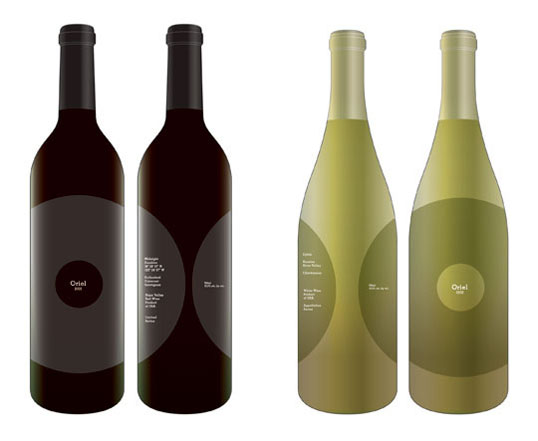 FFFFOUD this design. It looks to be a concept of some sort as I couldn't find any reference on the Oriel Wines website. If anyone has any info about this work please let us know. Jesse gave us the heads up that this work was done by Julia Hoffmann at Pentagram.

October 9, 2008 | 1 Comment
I'm a sucker for witty, well thought out, copy driven design. The use of a semi-translucent substrate is an interesting approach a product like chips.
Designed by HarrimanSteel.
October 9, 2008 | No Comments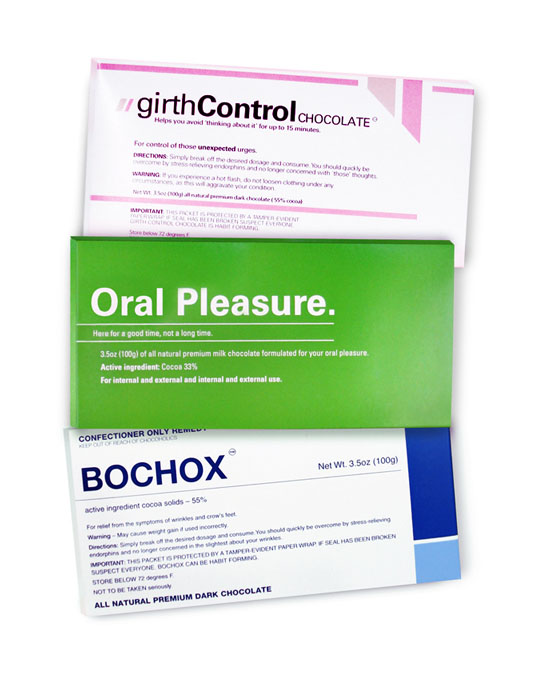 Jo-Nanda at Bloomsberry & Co sent us these "not so serious but delicious" chocolate bars designed by Out of the Blue. Girth Control, Oral Pleasure, Bochox, that would have been a fun naming session.
October 8, 2008 | 13 Comments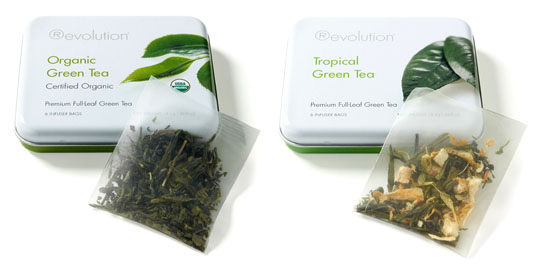 More great package from Revolution, this time in the form of their various teas. I really like the unique tins, such a welcome change from the standard folding carton.
"At Revolution, we are committed to changing the way tea is served in addition to offering high quality, great tasting teas crafted to suit the taste of today's palate."
October 8, 2008 | 1 Comment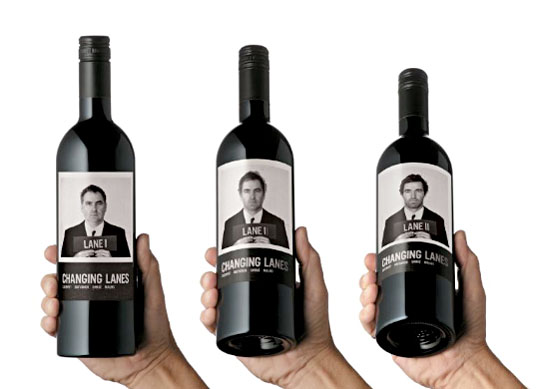 "Changing Lanes is the collaboration of two wine makers, Justin Lane and Mark Lane, who, by sheer coincidence, share the same last name. The wine is unique as it uses grapes from both McLaren Vale (South Australia) and Margaret River (Western Australia), representing the respective home regions of the two wine makers. Combining grapes from these two regions in the one wine was something of a first: a unique wine that needed unique packaging. Mash's solution: Changing Lanes, a lenticular animated label. When viewing the label at different angles the face in the photo changes from Mark Lane (Lane 1) to Justin Lane (Lane 2). The label imagery tells the story behind the brand."