October 8, 2008 | No Comments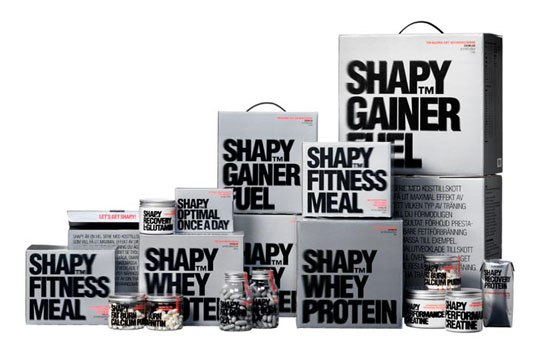 I love the energy that this packaging evokes, so fitting for it's category.
"To use the design to emphasise the basic, concrete idea behind the whole product series: clear results in user-friendly packaging. To use the design concept to give a sense of what it takes, once you have decided
to get in shape."
Designed by BVD.
October 7, 2008 | 2 Comments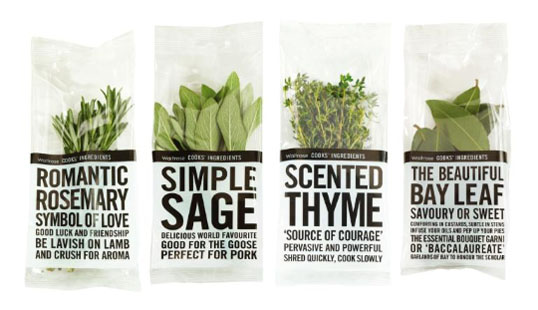 "Waitrose Herbs have a lot to say for themselves. Each minimally packaged pot carries bold tabloid style text, telling you everything you may not already know about the contents. Guest herbs make an exclusive and seasonal appearance with a splash of red in the headline. Herbs are as rich in myth and magic as they are in flavour and nutrition. This was a great opportunity to spread the word and present some real shelf talkers."
Designed by Lewis Moberly.
October 7, 2008 | 2 Comments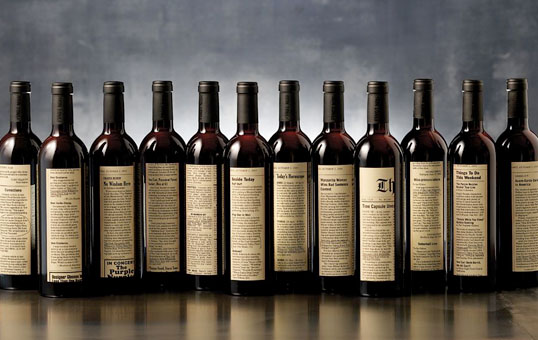 Amazing concept driven design by Sandstrom Partners.
"With tweleve different labels for a single vintage of Willamette Valley Pinot Noir, The Cost Vineyard labels are created to look like newspaper clippings from various parts of a paper. The vineyard is mentioned in some way in each story or aticle featured, but it is never the lead story or headline."
October 7, 2008 | 2 Comments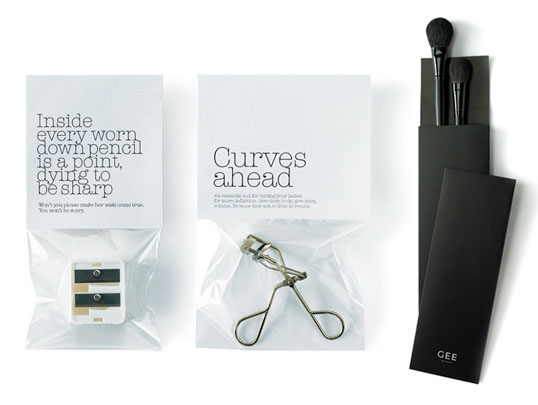 "Given that the established brands in the beauty industry invest billions (with a 'b') on product and brand advertising, we were tasked with launching a new concept in urban, modern and time-sensitive beauty treatments. Gee Beauty is the result of experience combined with irreverance and a best-of-class lineup of products and services."
Designed by GJP.
October 6, 2008 | No Comments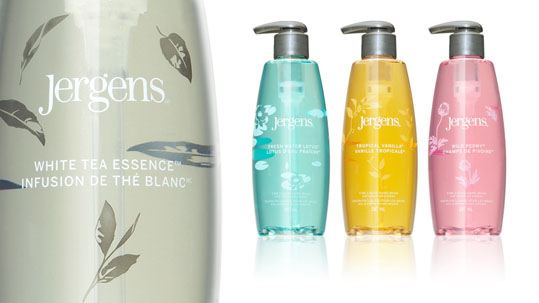 Nice clean, upscale packaging for Jergens fine liquid hand wash. Designed by Toronto based Brand&Tonic.
October 6, 2008 | No Comments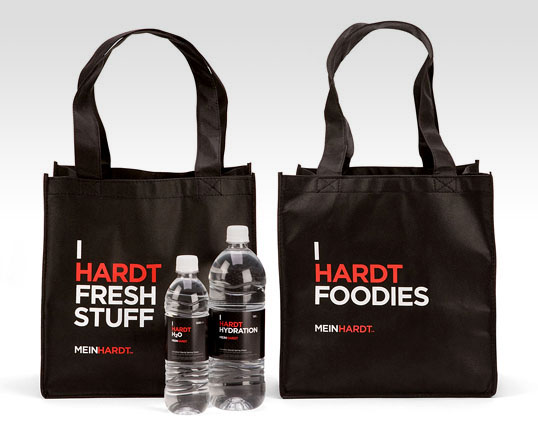 TAXI Vancouver has done a great job re-branding Meinhardt. The simple execution and play on the store's name is a nice touch.
"Linda Meinhardt started her own fine food store over a decade ago and is a true food aficionado, she searches the world over for gourmet treasures she can bring back and share with her customers. We developed an identity that could serve as an organizing principle, internally and externally that reflects the essence of the brands – sharing a world of culinary discoveries with the true food afficiandos."
October 5, 2008 | No Comments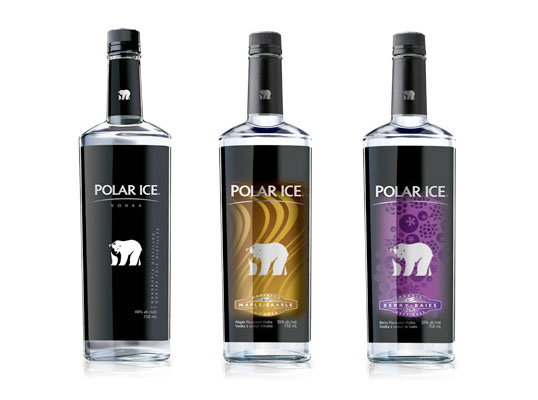 What you can't see in this photo is the unique label placement for Polar Ice Vodka. Pigeon Branding + Design took advantage of the crystal clear liquid, and went with label placement on the back of the bottle which creates a nice element of depth when viewed on-shelf.
October 4, 2008 | 2 Comments
I found this set of lovely bottles on Flickr, but there wasn't any background information regarding what they are or who designed them. They look like some type alcoholic beverage, but that's about all I can make of them. If anyone can shed some light on this work please let us know.
October 3, 2008 | No Comments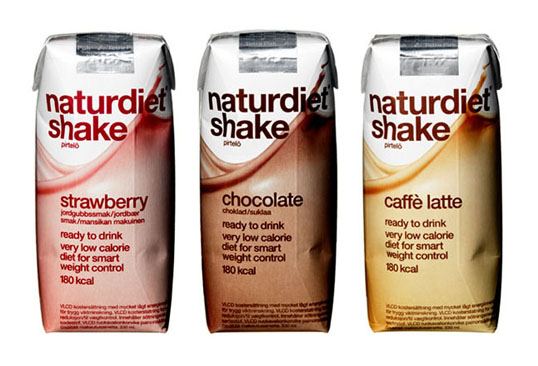 "A clear communication and uniform design was developed for the whole series, with a focus on the brand Naturdiet. The design is white and airy. On every pack the contents are photographed with energetic imagery. The whole series signals distinctly that it is about modern weight loss products."
Designed by BVD.
October 3, 2008 | No Comments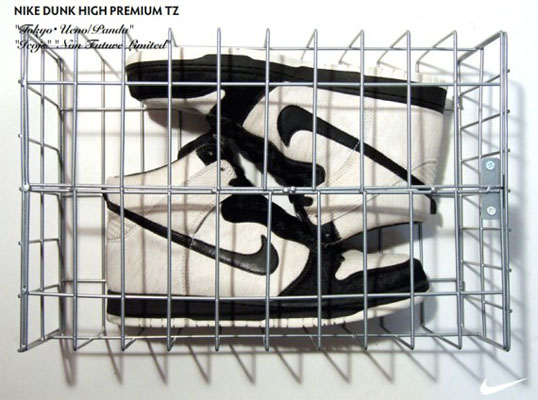 This Nike Dunk Hi Premium is dedicated to Tokyo and the Panda that can be seen at Ueno Park. The cage box is such a creative idea, so simple but yet so clever and fitting for the product. If anyone has any information on who is behind this design please let us know in the comments.