December 23, 2008 | No Comments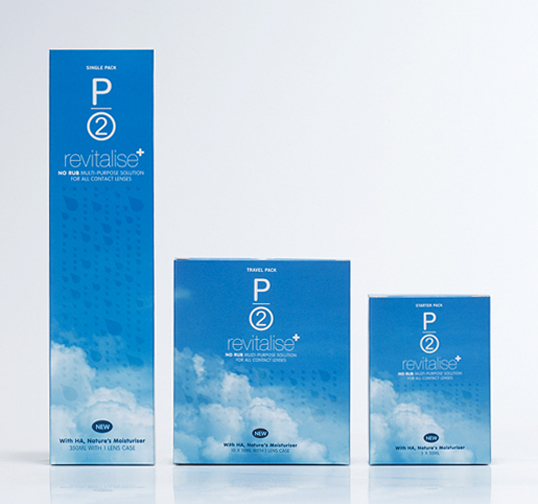 Designed by Asylum | Country: Singapore | Fonts used: Helvetica
"How do you illustrate extra moisture and comfort in packaging a contact lenses solution? Give it beautiful clouds and UV varnish raindrops on it! The soft and elegant packaging allows it to stand out a mile away from others."
December 22, 2008 | No Comments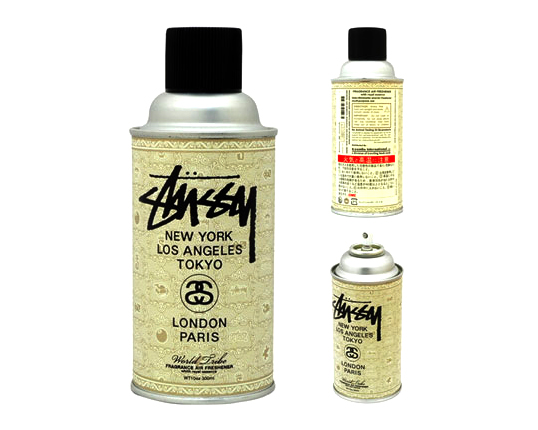 "Stussy gets together with Kuumba to create the Fragrance Air Freshener "World Tribe". Kuumba is known for their production of scents and incense sticks and we have seen many collaborations with the brand over the years. This time the freshener comes in the form of a spray and will be released in Japan at the end of December."
Via Highsnobiety
December 22, 2008 | No Comments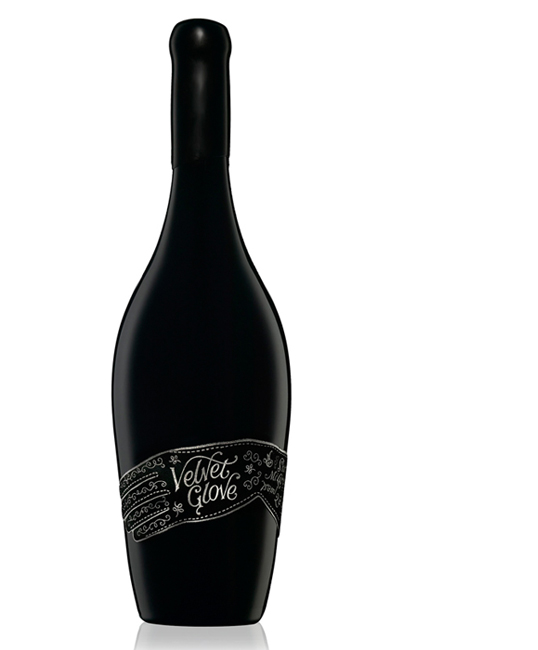 Designed by Mash | Country: Australia

"To keep consistency with previous packaging we used a lot of handwritten/drawn elements to keep continuity to their signature style! Mash illustrated a velvet glove in a very refined elegant style used in the 1920's. The name lent itself beautifully to a velvet label which screams luxury to the touch and then applied to a new amazing shaped bottle finished off with a wax dipped cork. Drinks well with anything."
December 22, 2008 | 2 Comments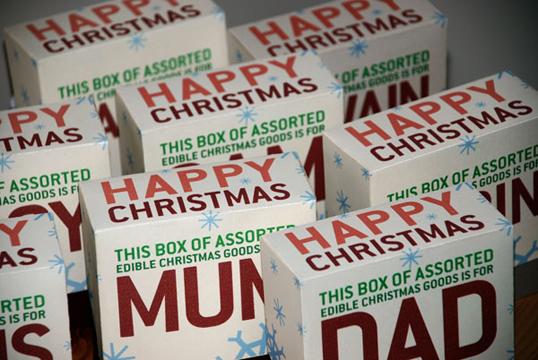 Designed by Mike Andrews | Country: United Kingdom | Fonts used: ITC Conduit
"This year I am a little tiny bit poor so I made everyone boxes and put various sweets and chocolates and things that are sweet and nice and sickly."
December 22, 2008 | 2 Comments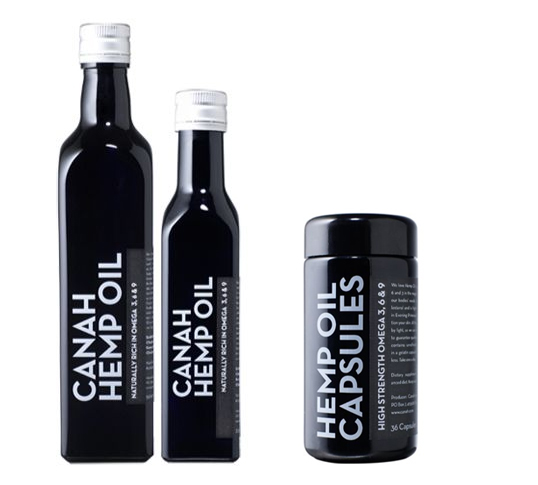 Designed by It's Everyday™ | Country: Romania | Fonts used: Neutraface
"Canah was our baby: the first commercial producers of hemp in Romania, with big plans. All very eco-friendly, involving the use of local farmers and traditional methods. We did their naming, branding, site, copywriting, promo materials and packaging.
Actually coming up with the final products involved some pretty serious research into spectrum-blocking glass, which we ordered from Switzerland, to protect the fragile hemp oil. We wanted to keep the actual hemp imagery to a bare minimum, avoiding the other connotations that hemp products carry. Sadly the team which realised our designs managed to mess them up, but Canah remains one of our favourite projects."
December 22, 2008 | 3 Comments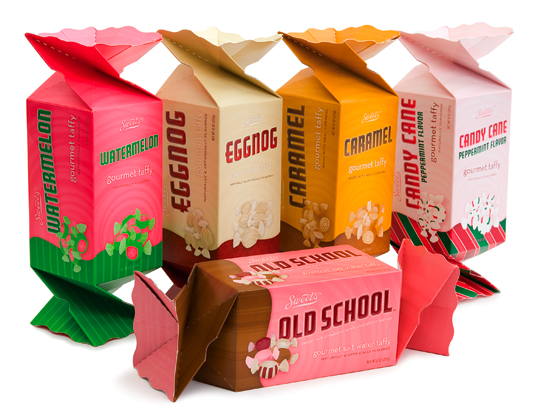 Designed by Struck | Country: United States | Fonts used: FF Golden Gate Gothic, Neutraface
"Sweet's Candy needed a rejuvenation for their century-old product and a face lift for their decades-old packaging. Something to match the quality of the product and launch it into a category all its own, Gourmet Taffy. The solution came in the form of the Sweet's custom Taffy Twist Box. This unique design leveraged the talents of a local manufacturer to get out-of-country prices at an in-state establishment. As a result, Sweet's has now sold over 750,000 units and counting of Signature Series products based on design alone. Now that's tasty."
December 21, 2008 | 2 Comments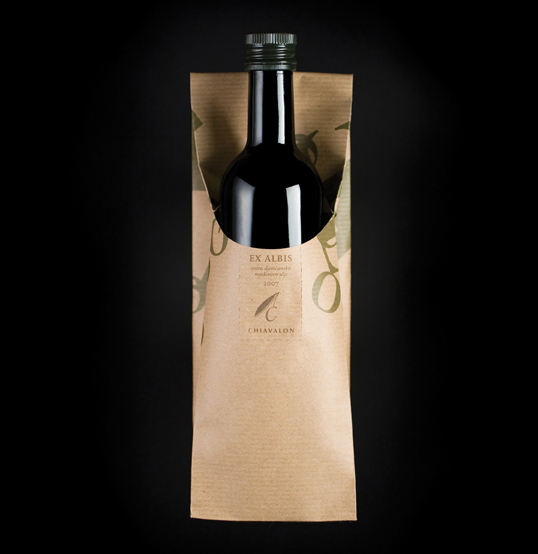 Designed by Bruketa&ZinicOM | Country: Croatia
Chiavalon is not just any olive oil. It is made in the Croatian region of Istria, from the same olive groves that once belonged to Ancient Roman emperors.
The designers chose simple small bottles and placed them in a recycled paper bag. Ruth Hoffmann, the project's Art Director said, 'This is a totally natural product and we wanted to accentuate that. You take this paper bag and the rustling is reminiscent of the weekly vegetable market, where the farmer puts fresh vegetables or fruits in a paper bag.' Furthermore, the paper bag keeps the bottle from becoming greasy. Continue…
December 21, 2008 | 3 Comments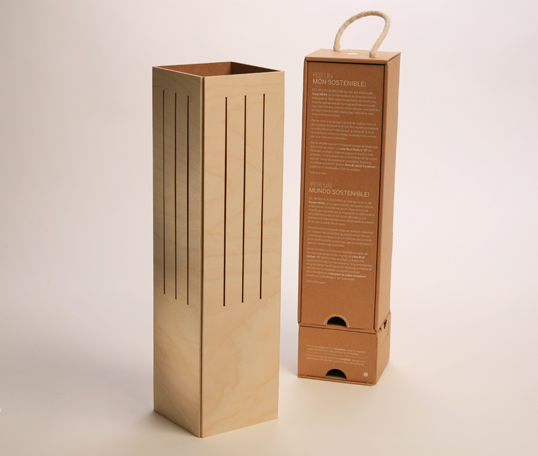 Designed by Ciclus | Country: Spain
"The so Spanish preference for wine goes closer to ecology. On this way moves the 'Cavallum', a curious creation by Ciclus, a sustainable design Studio founded in 2001 by Brazilian-born Tati Guimarães. Settled in Barcelona since 1998, Guimarães starts to see amazing results of her original work, always addressed to sustainability y its three axes: reduce, reuse, recycle. Continue…
December 20, 2008 | 1 Comment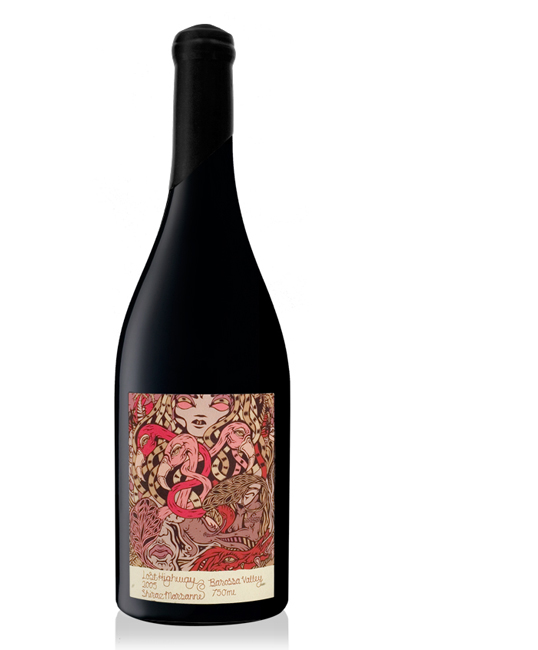 Designed by Mash | Country: Australia
"Design agency Mash was chosen to work alongside artist Sam Osborne to produce this unusual creation. 'The Lost Highway', a path seldom taken, reflecting the style of illustration for this wine bottle. French glass and a simple wax dipping finishes of the package."
December 20, 2008 | 1 Comment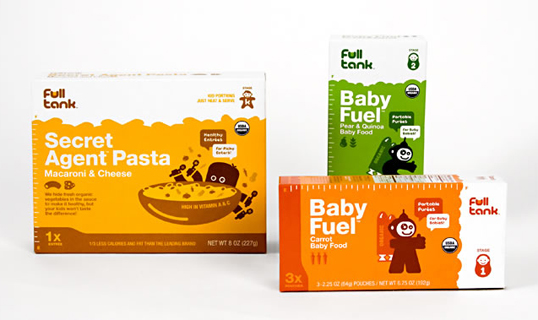 Designed by Turnstyle | Country: United States
"Full Tank is start-up food company that strives to pack a wallop of organic into food even the pickiest kid will eat. Full Tank Baby Fuel is the first frozen baby food to combine the benefits of home prepared veggies with the convenience of portability. Baby Fuel packages the freshest organic ingredients in a travel-ready squeeze pouch that fits in your pocket or purse and can even be eaten without a spoon. Full Tank Secret Agent Pastas 'hid' organic veggies in the sauce so kids won't know they're eating them.