January 13, 2009 | No Comments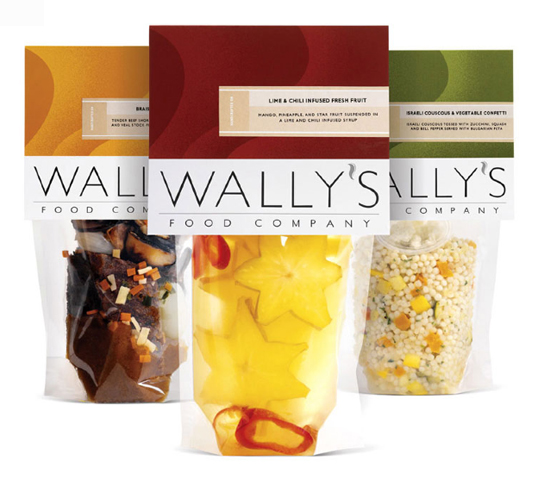 Designed by PhillipeBecker | Country: United States | Fonts used: unknown, see Relay, Nobel, Cassandra, Anisette
"Fresh, organic, seasonal food prepared by chefs and delivered right to your door. Yum.
January 12, 2009 | No Comments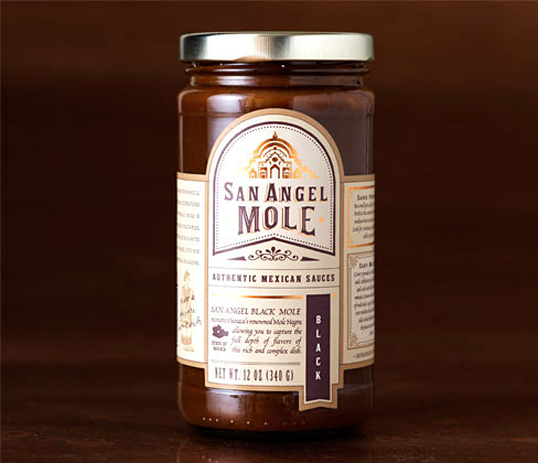 Designed by The Engine Room | Country: United States
January 12, 2009 | No Comments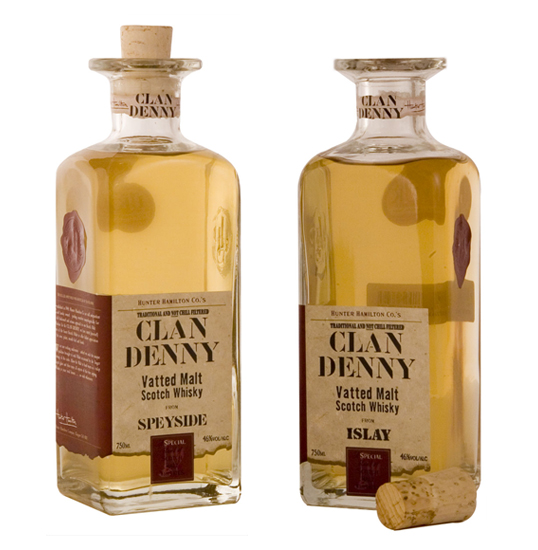 Country: United States | Fonts used: FF Flightcase, unknown. See Stencil Antiqua Rough, distressed fonts
"AAAAAhh the story of this brand!!! For one of our Taiwanese clients some years ago we had to develop a brand incorporating his Anglicised name – Dennis (he liked MacDennis!!) We put our foot down and insisted on something vaguely authentic that has now become CLAN DENNY, though Dennis did not become a client, alas!"
January 11, 2009 | 20 Comments
Designed by David Graas | Country: The Netherlands
"This lamp comes as a box with all parts inside (bulb, plug, cable etc. + manual). You cut top and bottom yourself and then install. The cut out of the lamp shape functions as a graphical image of the lamp that could be inside the box, but is not."
January 11, 2009 | 2 Comments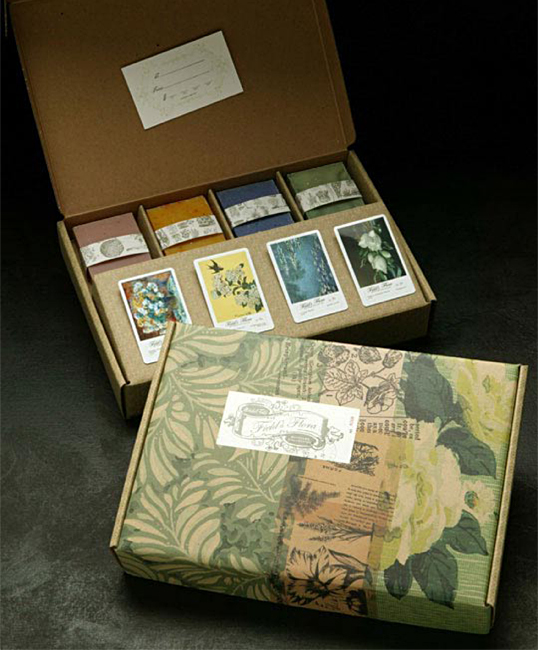 Designed by Wink | Country: United States | Font used: lettering in a Copperplate Script style.
"Marshall Field's teamed up with the Art Institute of Chicago to release a limited edition run of collectible giftcards, featuring famous art masterpieces from the Art Institute collection. We named the campaign Field's Flora, since most of the artwork selected from the Art Institute involved floral paintings. Paper for the art card sleeves was selected to accommodate letterpress printing and give the impression that this may of been something pull out of a grandmother's attic, like a vintage flower seed packet.
January 10, 2009 | No Comments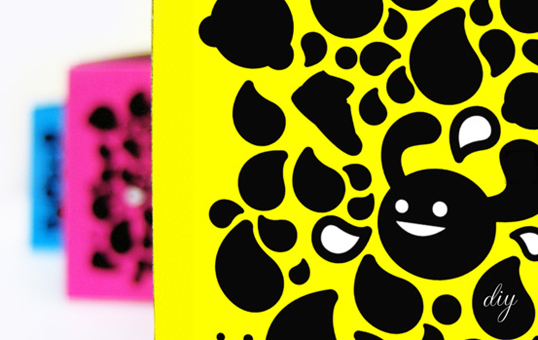 Designed by Esther Chaye | Country: Canada
"Paints come in small parts for the DIY beginner. Using this set of 5 (CMYK + White), he or she can create all the colours of the rainbow for their DIY projects (customization toys, shoes, accessories). A take-home colour wheel/instruction sheet would be given (in-store) plus guide them to an online site further providing the user with additional help. No sweat or tears just mix and paint it."
January 9, 2009 | 3 Comments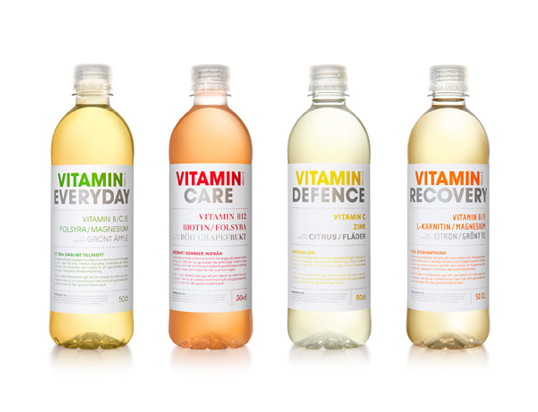 Designed by Neumeister | Country: Sweden | Font used: ITC Avant Garde Gothic.
"Vitamin Well, the successful entrepreneur behind the new functional beverage with the same name, has decided to work with us on a long term basis. A truly healthy relationship! Our part is to add even more energy to the brand, by design."
January 9, 2009 | 1 Comment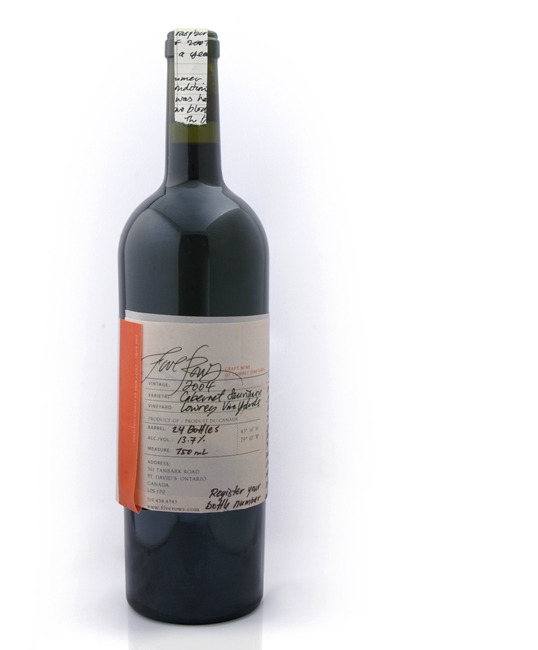 Designed by Insite | Country: Canada
"This is 5th generation grape grower and winemaker Wes Lowrey's entry into the exploding Canadian wine scene. Located in the Ontario appellation of St. David's Bench, this premium hand made wine expresses the character of the area and terroir in very low volume production – ranging from 24 bottle lots to 200 cases per release.
To reflect the time and passion involved in this type of winemaking, the packages are also hand involved and produced in small numbers – some hand completed, folded and applied. The bottles are finished simply with a dime of wax on top to protect the cork and have a stripped down simplicity."
January 8, 2009 | No Comments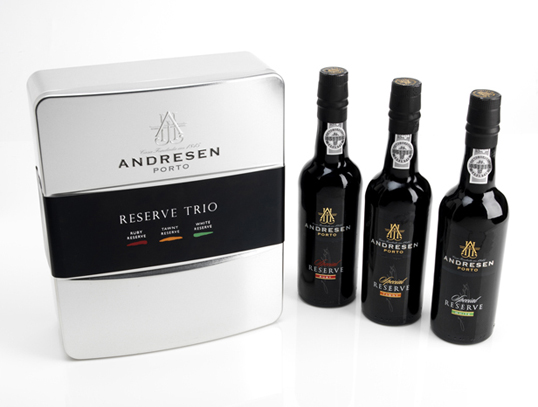 Designed by Wren & Rowe | Country: United Kingdom | Fonts used: Perpetua, Copperplate
"J.H. Andresen produce the some of the finest Port in the world, and wanted to offer a selective gift pack to their consumers. I designed a bespoke brushed steel box and pared down the Port language to fit with the existing Andresen range. This was a NPD project, and was a huge duty free success, selling out almost immediately. The brief follows builds on an existing relationship where I was involved with the design of their Century Port and solely responsible for the 2004 design of their website."
January 8, 2009 | 5 Comments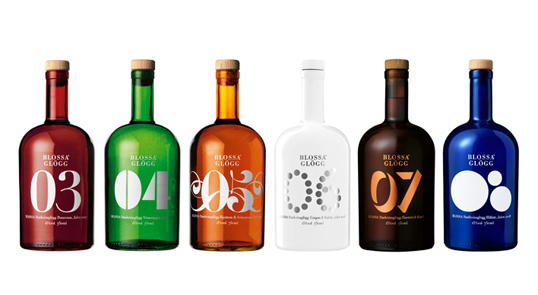 Designed by BVD | Country: Sweden | Fonts used: hand lettering, Fat Face, Futura Black, and Gill Sans Shadowed. See also: Frieze.
"A bottle that is shorter and rounder than other Blossa products. The shape of the bottle is kept from year
to year, with the colours and typography changing to reflect that particular year's design and flavour."