February 23, 2009 | 1 Comment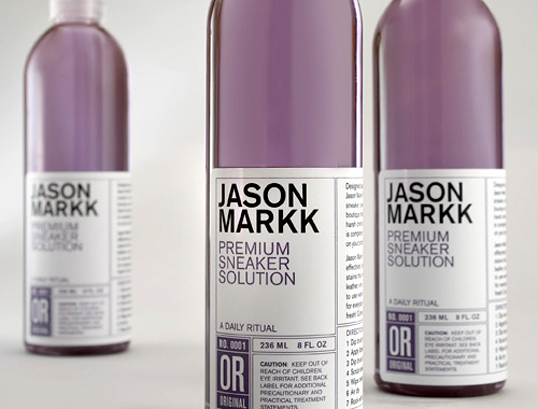 Designed by Jason Markk | Country: United States | Fonts used: Akzidenz Grotesk
"Designed specifically with the sneakerhead in mind, Jason Markk Premium Sneaker Solution is the first sneaker cleaner to cater solely to the sneaker boutique market.  This product does not contain any harsh chemicals or abrasives, is 98.3% natural, and is completely biodegradable. Jason Markk P.S.S. is a gentle, foaming solution that effectively cleans and conditions, removing dirt and stains that inevitably occur during wear. "
February 22, 2009 | 2 Comments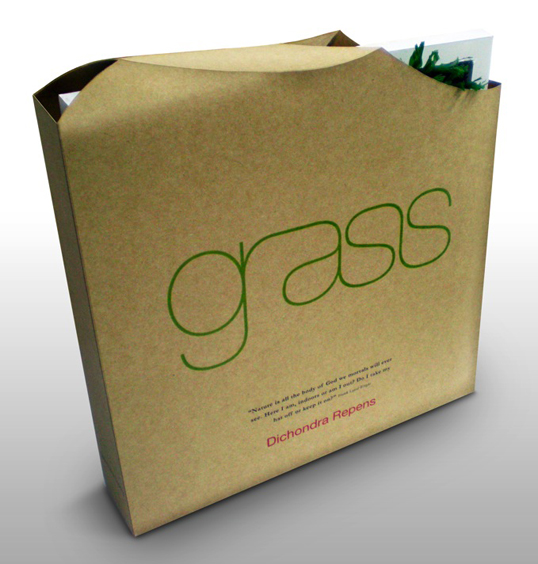 Designed by Nine99Design | Country: Israel | Fonts used: Helvetica
"Grass squares are designed to give a natural touch to the office or home by placing them freely or according to Feng Shui. Unlike ordinary flowers, 'grass' is completely natural, a piece of earth, that grows indoors with minimal care. Inspired by Frank Lloyd Wright's Fallingwater and the attempt to combine architecture and nature, the entire project is made from recycled materials and tries to merge the home with the outdoors. The packages have an air opening to gain longer shelf live for the product. The minimal design and logo is intended to give a flowing, "breathing" feel to it, as well as elegance and life-style.
February 22, 2009 | 2 Comments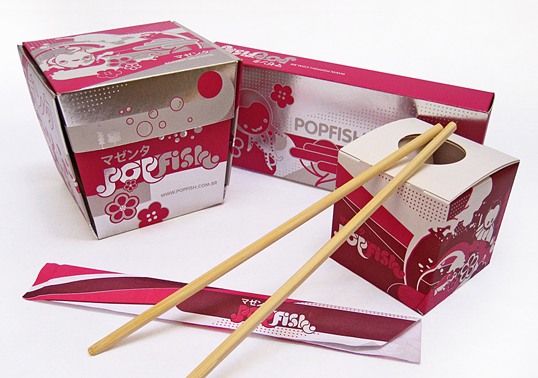 Designed by Daniel Neves & João Simi | Country: Brazil | Fonts used: VAG Rounded
"Popfish is a restaurant/shop located in Rio de Janeiro. The Design was inspired by Japanese and Tokyo imagery, using illustrations and characters to enhance its visual identity. A highlight in the visual identity is that each Popfish shop has a theme colour added to the shop's name. The first one called Popfish Magenta. More than a restaurant, Popfish is an attempt to join gastronomy and design at the same spot."
February 21, 2009 | No Comments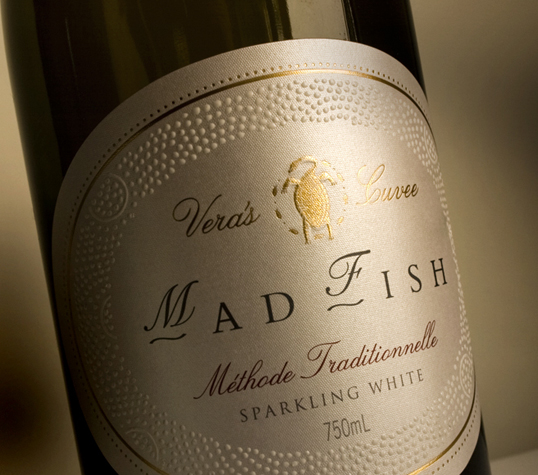 Designed by Public Creative | Country: Australia | Fonts used: Formal Script, Trajan
"The limited release MadFish Sparkling label was designed to work in sympathy with already famous Australian MadFish wine brand."
February 21, 2009 | 1 Comment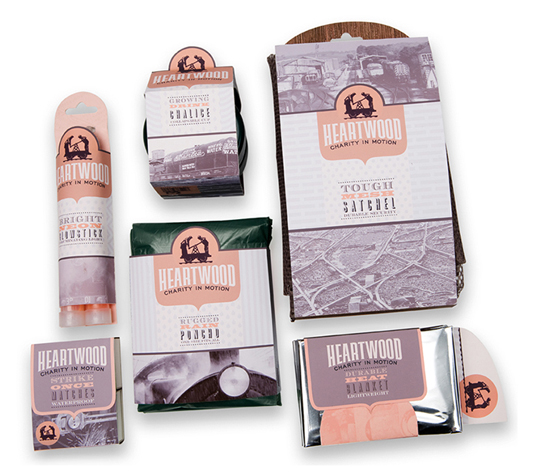 Designed by Jeff Krichmar | Country: United States | Fonts used: Chevalier, Blackoak, Sackers Gothic, Coliseum, Engravers Roman
"Line of travel gear bundled in pairs, to encourage charity in people."
February 20, 2009 | 4 Comments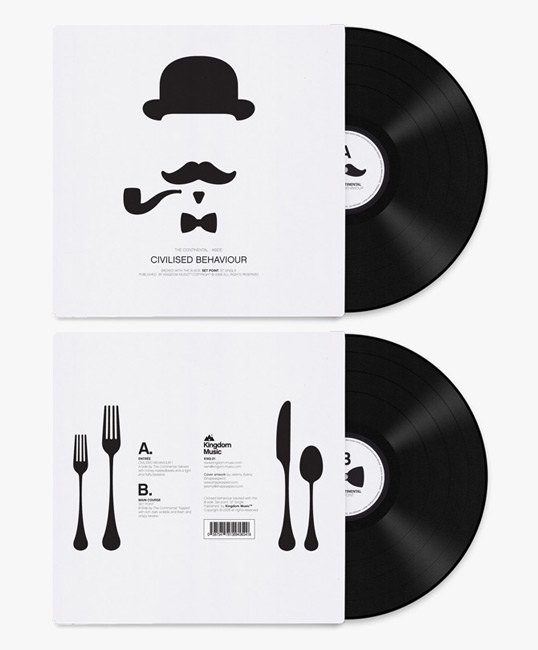 Designed by Jeremy Evans | Country: New Zealand
Some great album packaging from New Zealand based Jeremy Evans.
February 20, 2009 | No Comments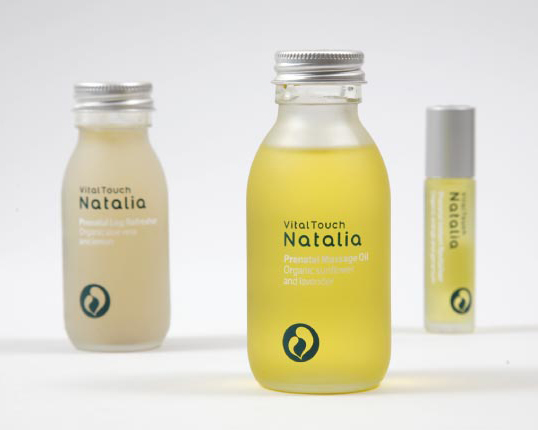 Designed by ico design | Country: United Kingdom
"Vital Touch's products are all about purity of natural ingredients and simplicity of use. These qualities informed the main graphic treatment of the rebranding of the extensive Vital Touch Natalia range of aromatherapy and massage products for pregnancy and birth. A palette of natural colours and the use of screen printing and recycled papers creates a distinctive, range of desirable items – from organic bath soaks to massage booklets. Our choice of materials for the bottles, boxes and literature was key, echoing one of Vital Touch's key messages, 'feel life' – they invite the customer to touch."
February 20, 2009 | No Comments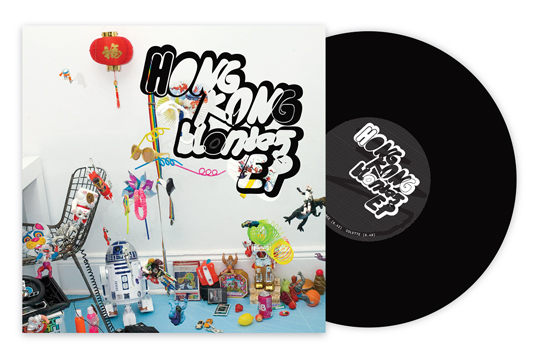 Designed by Mash | Country: Australia

"Electro outfit Hong Kong Blondes approached Mash to design their first album cover and band logo. The concept, new age electro kids, looking for the latest toys. Highly disposable and happy for a short period, looking for the next new toy."
February 20, 2009 | No Comments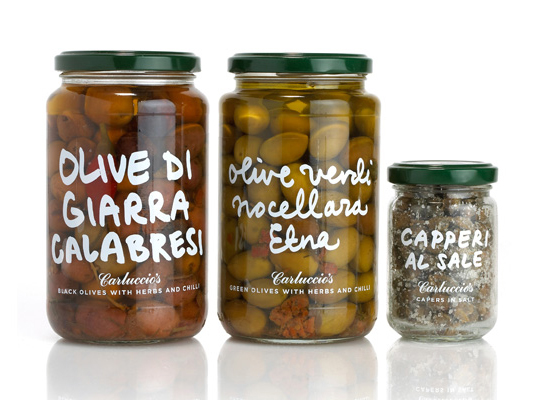 Designed by Irving & Co | Country: United Kingdom
"Carluccio's is a series of modern Italian caffès and food shops with a passion for design. From packaging and print through to web design, Irving has worked closely with the founders to build a brand which over eight years has developed from two stores into a hugely successful AIM listed series of destination caffès that has set a new benchmark on the high street."
February 20, 2009 | 2 Comments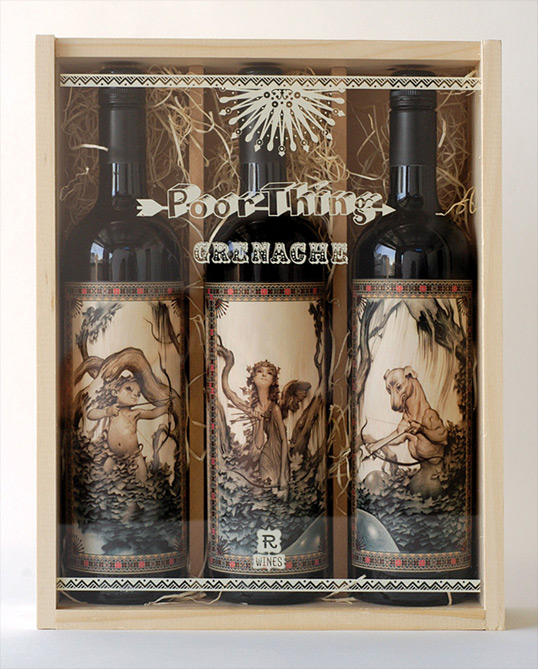 Designed by James Jean | Country: United States
"I worked with the Grateful Palate a while ago on a series of wine labels, and they are finally available for sale. The theme was Southern Gothic, and I brainstormed some concepts with owner Dan Philips and designer Beth Elliot. They gave me a lot of creative freedom, and the typography was expertly done by Jeff Keedy. There are little bits of foil printed in the intricate framing elements.
I researched the imagery and stories from the region and time period to get inspired: some immediate triggers were kudzu, sprawling oak trees, and antebellum images like the Southern Belle."