March 6, 2009 | 7 Comments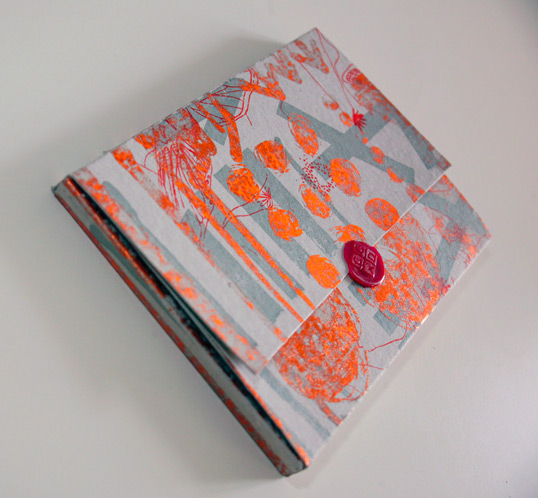 Designed by Tubbyphunk | Country: United States
Thanks to Robert at Tubbyphunk for sending this in.
"Robert Page has had the pleasure of working alongside Cleveland College of Art & Design's prestigious Surface Design department, to create a promotional document which would enable the department to promote 36 students and two course, and create a 'wow' factor amongst its recipients.
The process involved a number of complex sourcing and research methods which led to a unique and tactile product to distribute to selected key industry figures at at the high profile Indigo event in Paris."
March 6, 2009 | 1 Comment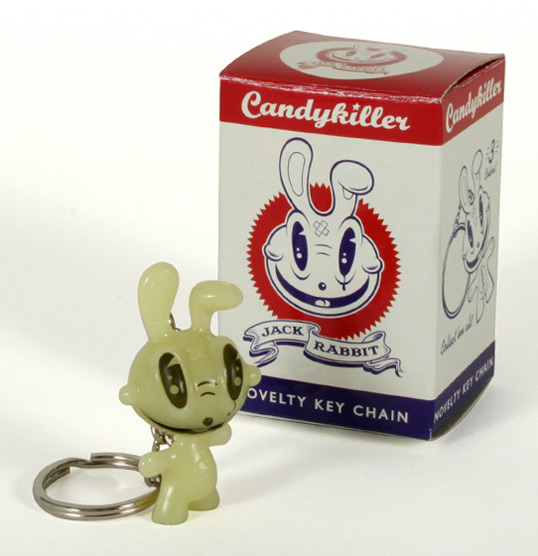 Designed by Brian Taylor | Country: United Kingdom | Buy it
March 6, 2009 | 1 Comment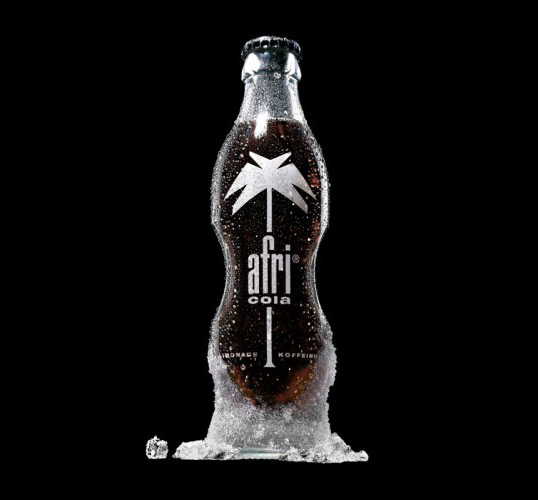 Designed by Jupp Ernst | Country: Germany
"The drink has been around since 1931 and operated during World War II with dirty means a tough campaign against his greatest enemy, Coca-Cola. During the 1960s it seemed as if the African Cola was losing cola war in the German market.
Via Below the Clouds.

March 5, 2009 | 2 Comments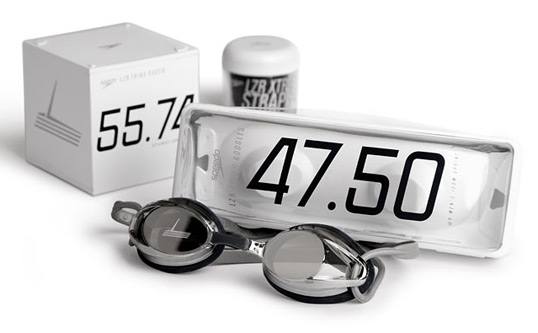 Designed by Jimmy Stones | Country: United States
Here is a another great project from Portfolio Center grad Jimmy Stones.
"Prior to the 2008 Bejieng Olympics Speedo launched the LZR RACER – the most revolutionary performance swimming suit ever made. In order to leverage positive news of the record breaking achievements of LZR athletes and position Speedo as the brand leader of swimming, I opted to redesign the entire LZR series. The packaging line took on a more modern look with white/silver colors and minimalist typography emphasizing the world breaking times each Speedo athlete achieved. Every package featured a world record time and story which tied back to a LZR website. On the website, users could study training schedules, review/buy product, interact on live chats with athletes, and most importantly keep track of personal LZR times in a member section."
March 5, 2009 | 2 Comments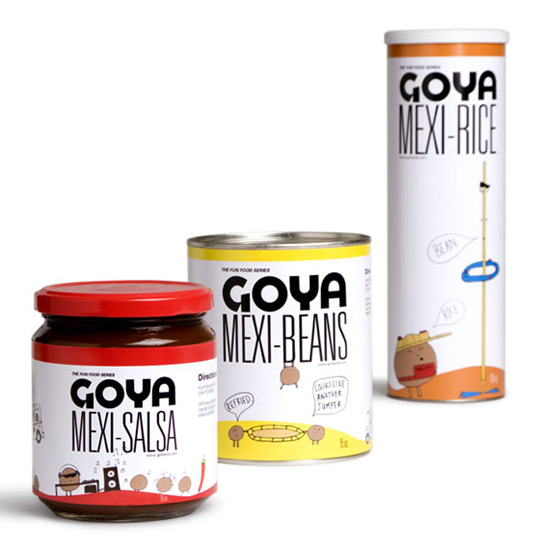 Designed by Jimmy Stones | Country: United States
Thanks to Portfolio Center grad Jimmy Stones for sending in his project for the redesign of Goya Packaging.
"For a class assignment, I decided to relaunch a large Hispanic brand (Goya) as the premiere fun food for college students. My solution was to use humor and simple hand drawn characters to communicate the fun fiesta spirit that is in every Goya product.  In addition, product titles became more relaxed and fun like "Mexi-Rice". Finally, the package sizes were enlarged and changed to different colors to create a more festive mood on the shelf.  The tagline – "The Fun Food Series" tied all the products together."
March 5, 2009 | 2 Comments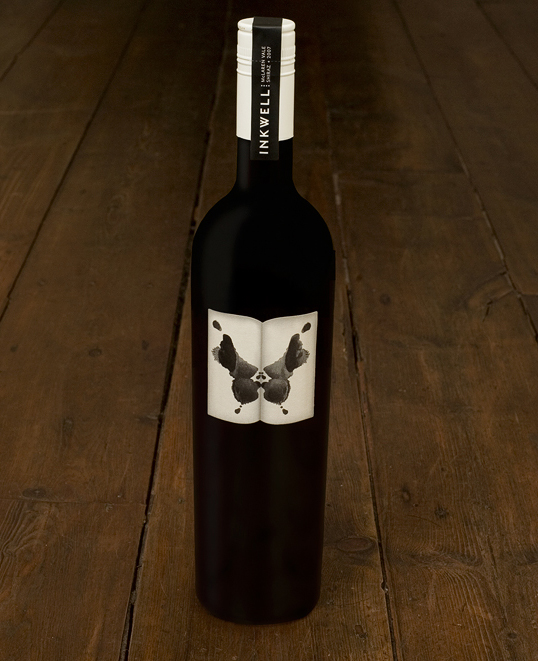 Designed by Mash | Country: Australia | Fonts used: Priori Sans
"Inkwell approached Mash to rejuvenate their wine packaging and brand identity. The ink splatter forms the central part of the brand identity and packaging. Logo type was kept simple and used on a neck label to keep separation between the type and the strong yet simply presented ink imagery. The label shape reflects the open pages that would create such a pattern. Uncoated stock was used with 2 levels of high build gloss varnish on the ink area, giving the label a three dimensional feel."
March 5, 2009 | No Comments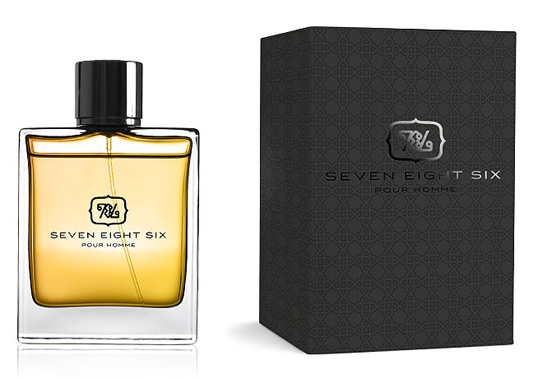 Designed by Hype Type Studio | Country: United Kingdom
"The Brief: To develop an identity for a luxury perfume brand which appeals to both Arabic and Western cultures.
The Response: We captured both influences of the brand by balancing Arabic elements with a classic Western high-end look and feel. The packaging materials help to deliver the message using a varnished Arabic pattern and foil blocked logo application. The Pour Homme and Eau De Parfum fragrance bottles help shape the brand by promoting continuity using a similar shapes and styles. The women's bottle is given a more feminine feel with it's softer edges, colouring and gold cap. The result is a product with a subtle Arabic feel that appeals to consumers in both markets."
March 5, 2009 | 1 Comment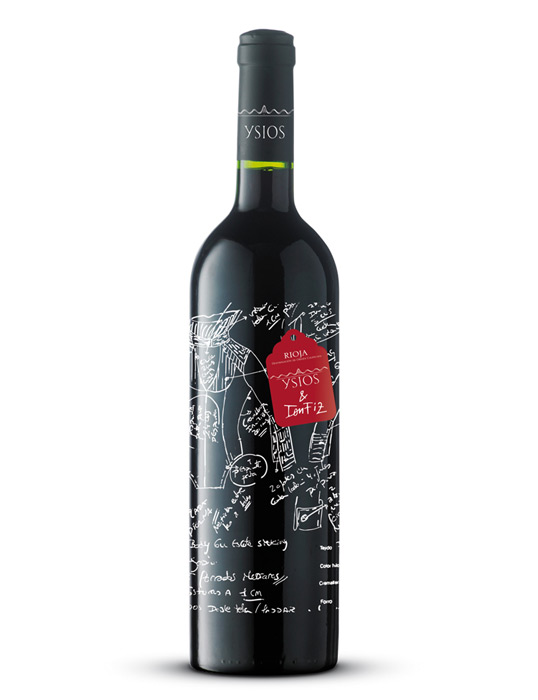 Designed by Supperstudio | Country: Spain
"The latest collection of Ion Fiz presented this week at Madrid Fashion Week has a very singular novelty, came the birth of the first fruit of the union between a designer's inspiration and know of a great winemaker. A 2005 vintage wine author, elegant but with a heel, designed, dressed and labeled by the enfant terrible of Spanish fashion."
March 5, 2009 | 4 Comments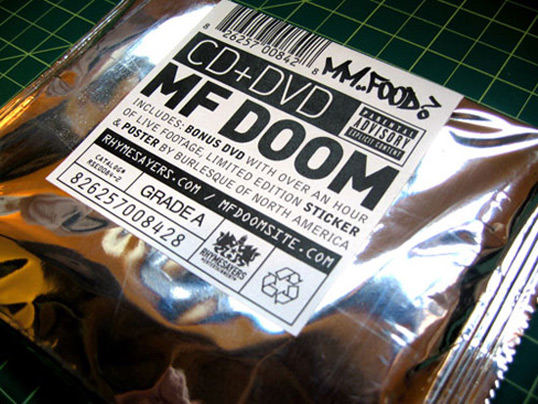 Designed by The Pressure™ | Country: United States
"For the re-release of hiphop artist MF Doom's food-themed album Mm..Food, the team at Rhymesayers put the album in a durable, silver mylar-wrap reminiscent of pop-tarts or food packaging. The sticker on the outside not only contains all of the essential information, but is scratch-and-sniff, and smells like hamburgers. Yum."
March 5, 2009 | No Comments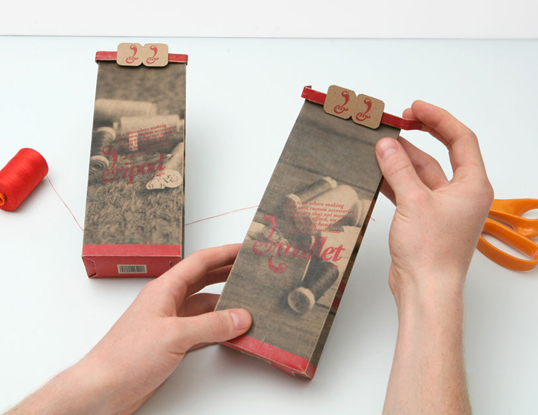 Designed by Salad Design | Country: Australia
"'&' is a personal accessory brand that I created for the purpose of fulfilling a need that I felt wasn't being filled. Having a product that gave you all the tools to create an accessory for your phone or what have you and let you customise it how you want. I played with the identity for a while refining and trying to fully utilize the package. The logo was created to adapt to its product be it a phone, wallet or ipod it can be customised itself."