March 4, 2009 | 2 Comments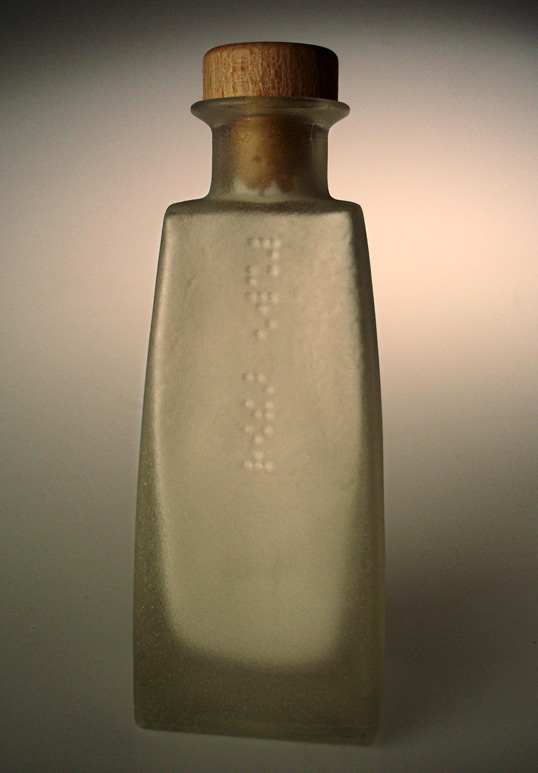 Designed by Courtney van Beek | Country: New Zealand
Thanks to Massey University, Wellington, New Zealand student Courtney van Beek for sending this in.
"A concept bottle design containing pure alpine snow powder, without any additives used for aftershave ~ as nature intended. The target audience for this aftershave is for men who appreciate all in nature, for
example Sir David Attenborough.
The braille simply reads, 'pure snow' on one side and 'aftershave' on the other. Additional information is not necessary as it is what it is. The way the Braille falls down the bottle like snow is very deliberate, it is also molded into the glass, and this takes away an additional sticker."
March 4, 2009 | No Comments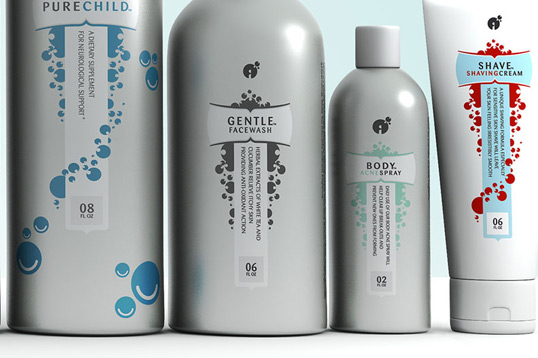 Designed by Buzzsaw | Country: United States
Buzzsaw has just completed some new packaging for Reverta, a niche healthcare products company.
"Reverta came to Buzzsaw Studios with an outdated and understated brand.  First we decided that the brandmark needed to be redone to better reflect their target market. And second that the packaging needed a serious boost not only with the design but the actual packaging and packaging materials. As you can see the final results show a major shift away from the generic and into a standalone line that projects  confidence and a higher perceived value for the quality product that this packaging holds."
March 3, 2009 | 1 Comment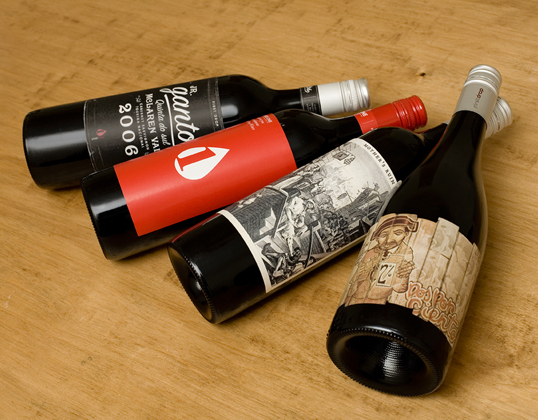 Designed by Mash | Country: Australia

"Over the past year Mash has been working with the award winning First Drop Wines to produce a variety of labels. Featured here are Jr Gantos, The Red One, Mothers Ruin and Two Percent. Mash worked with San Francisco based Illustrator Rueben Rude who helped illustrate the Two Percent label. Stay tuned for two more First Drop projects. Currently a work in progress that includes a flagship product; said to be the holly grail of wines"
March 3, 2009 | 1 Comment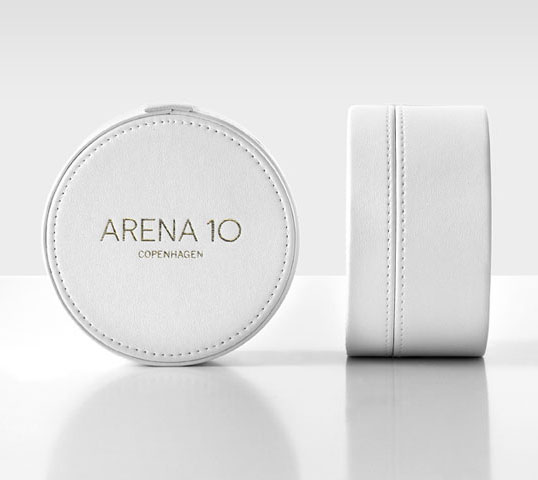 Designed by Dyhr.Hagen | Country: Denmark | Font used: Trade Gothic
Beautiful work from Dyhr.Hagen for Arena 10 Copenhagen jewelery.
March 3, 2009 | 2 Comments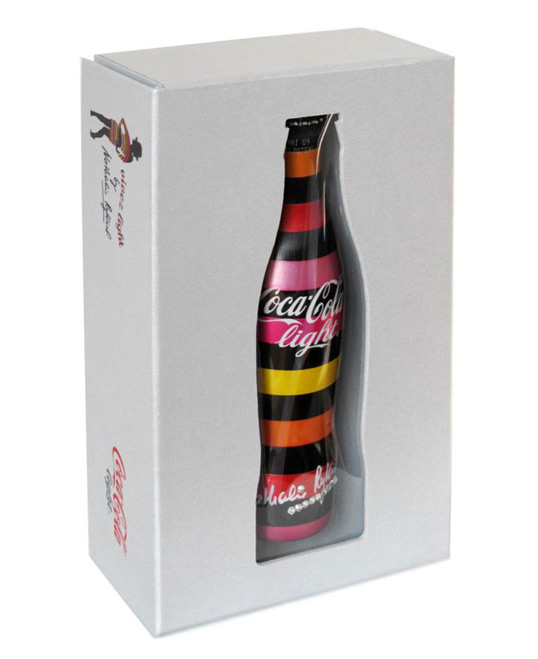 Designed by Nathalie Rykiel | Country: France
"Nathalie Rykiel, daughter of Sonia Rykiel and creative director of the Maison, signed a new version of Coca Cola Light's famous 25cl aluminium bottle. Created in the traditional colors of the brand, closed by a black cap and underlined by a line of strass."
Via Justin Garçon.
March 2, 2009 | No Comments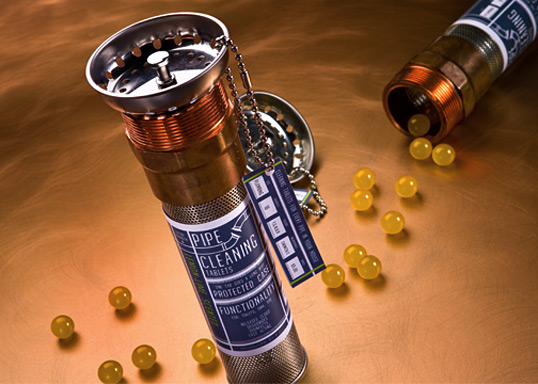 Designed by Jackie Hall | Country: United States
Jackie Hall, a Recent Creative Circus design grad sent us this very unique and creative package design for Pipe Cleaning Tablets.
"Pipe Cleaning Tablets clean, deodorize, disinfect and unclog drains all at the same time. For use in toilets, sinks and tubs/showers. They were packaged in heavy metal/copper to prevent contact with rather strong chemicals. Sold in Boutique-y type stores."
March 2, 2009 | No Comments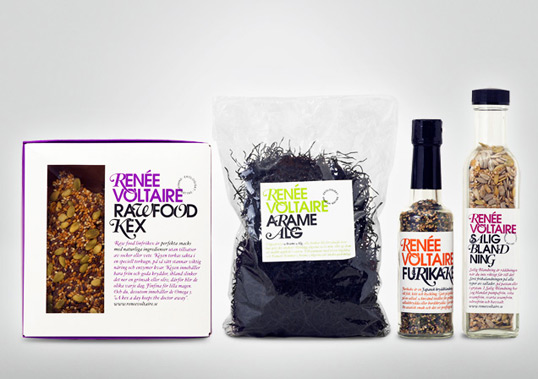 Designed by Silver | Country: Sweden | Fonts used: ITC Avant Garde Gothic
Swedish brand Renée Voltaire has some great minimalist packaging.
"A few years ago Swedish health foods weren't considered chic. But that was before Renée Voltaire taught us that organic fare tastes better – and good food can inspire our way of living. The packaging with its personalized texts plays a vital part in the product design. Which Silver has created from the start."
March 2, 2009 | 3 Comments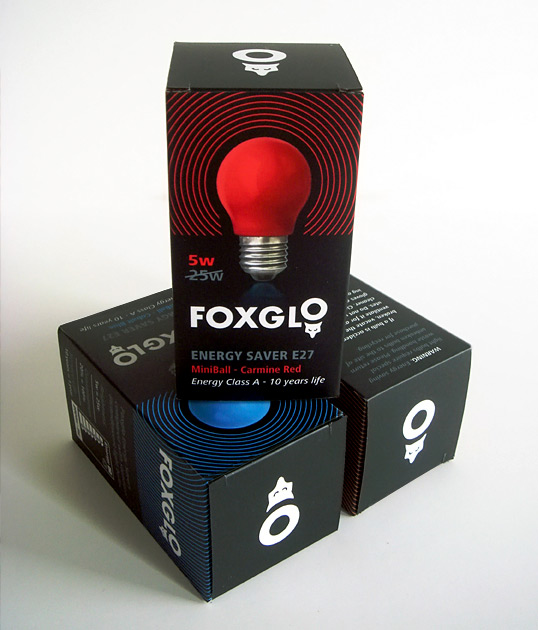 Designed by Bulldog | Country: Sweden | Fonts used: Frutiger, Futura
"Foxglo (pronounced Fox-glow) was launched to address European consumer adoption of basic green ideas and specifically, a shift from use of incandescent light bulbs to more energy efficient, compact florescent lighting.
Bulldog's remit was to help the brand provide assurance of energy saving benefits, empower consumers to make technical comparisons with traditional incandescent bulbs and to promote correct waste handling for all Foxglo products.
March 2, 2009 | No Comments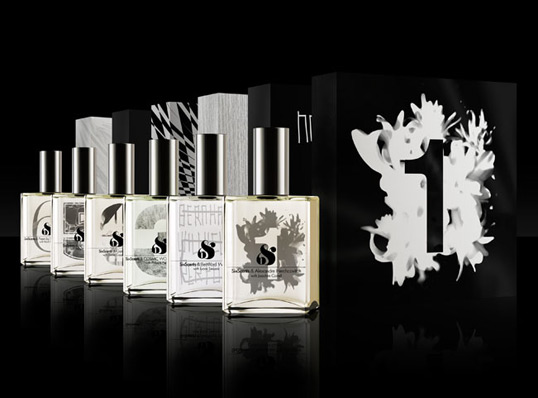 Designed by 3 Deep Design | Country: Australia
"The Six Scents Initiative is an ongoing collaboration between Symrise, Metaproject and Seven New York. Annually, a distinct group of six prominent artists and perfumers are selected to develop a limited edition series of fragrances to help raise money for charity. The collection represents a worldwide spectrum of contemporary perspectives on creativity, culture, consciousness and collectivity.
March 1, 2009 | 2 Comments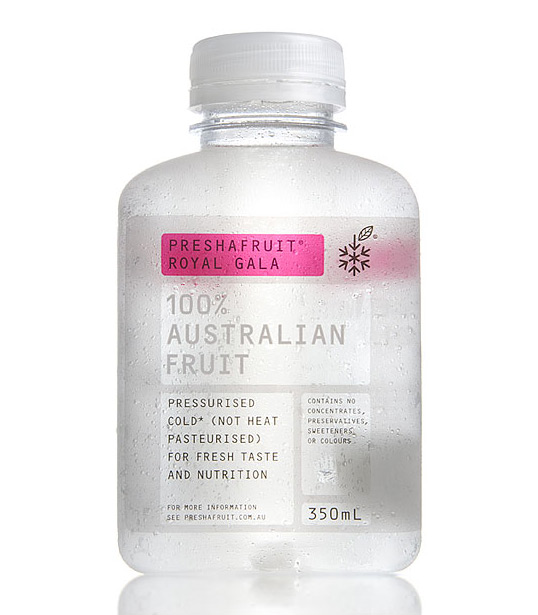 Designed by Pidgeon | Country: Australia | Fonts used: FF OCR F
"Packaging for a new line of fruit juices by Donnyboy Fresh Food Company. These unique juices are pasteurised using cold pressure rather than heat, which ensures greater retention of nutrition and natural flavour. The juices are available in the following varieties; Royal Gala, Granny Smith, Fuji, Apple & Lemon, Apple & Pear and Valenica."