April 27, 2009 | 2 Comments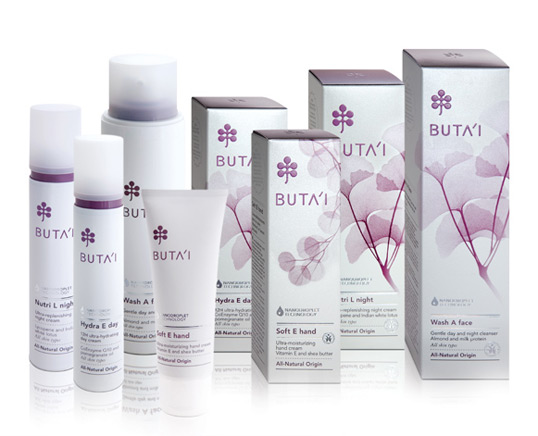 Designed by Danny Goldberg | Country: Israel | Font: Avenir
"Devolping a future cosmetics brand; defining its name, language, concept, identity and packaging, that position BUTA'I as a leading cosmetics brand, combining 100% natural ingrediants with cutting edge Nano-technology. The viual language combines botanical x-ray photography with a descriptive icon system.
April 27, 2009 | 1 Comment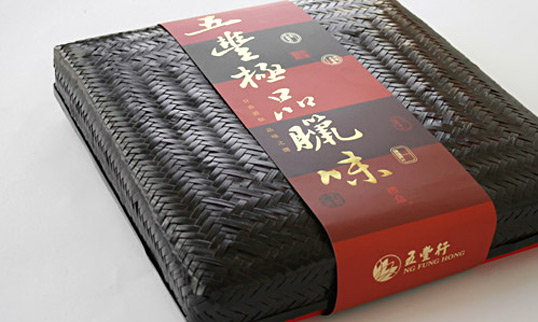 Designed by CODESIGN | Country: China
Package design for Ng Fung cured meat gift box.
April 26, 2009 | No Comments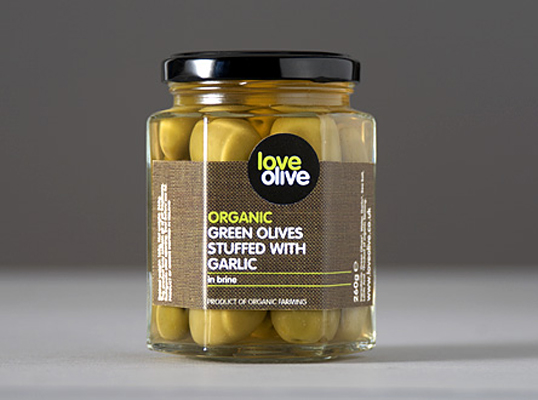 Designed by Sort Design | Country: Ireland | Font: VAG Rounded
"Love Olive is a new brand for Ireland's biggest olive wholesaler, supplying the finest olives and Mediterranean foods to trade, and directly through their retail outlets. Sort named and created the brand, and have worked with Love Olive over the last year to build and support the business through design. This has seen the opening of a flagship retail kiosk in Derry, several high-profile exhibition events and a full range of branded retail and business materials."
April 26, 2009 | 1 Comment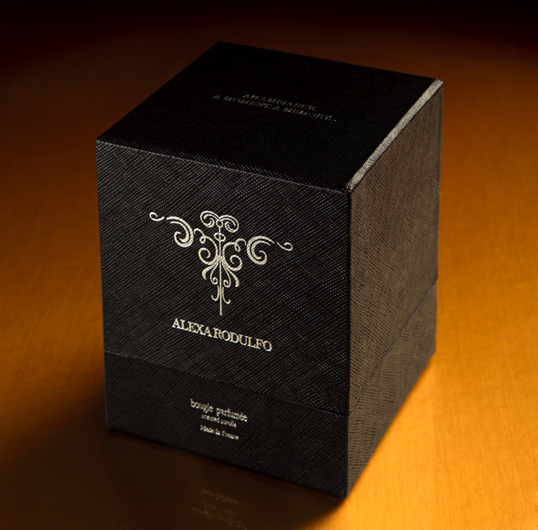 Country: United States | Buy it
"This handcrafted scented candles, are specially created and poured in Grasse, France by historical candle makers, using lead-free wicks, made with 100% cotton. Each candle is incased in a black French glass with an elegant lead-free pewter lid, the etching on the lid is hand done by artisans. BOIS D'ALEXA burning time approximately 50 hours."
April 26, 2009 | 2 Comments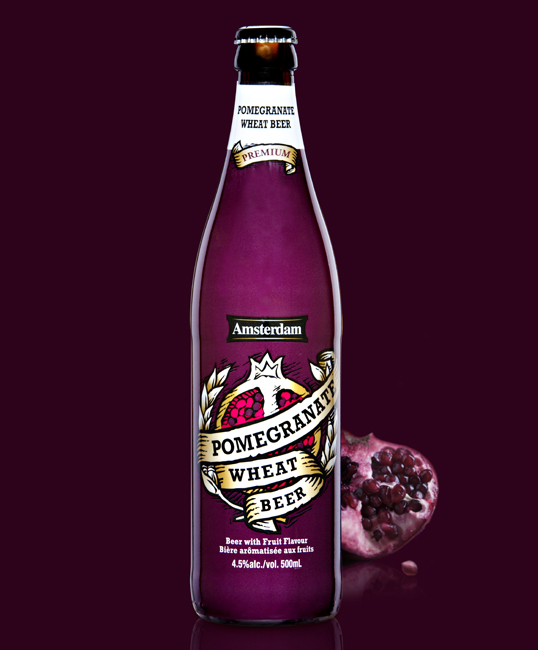 Designed by Brand & Tonic | Country: Canada | Font: Rockwell
"Fresh work from under-the-radar boutique Brand & Tonic Inc., puts a seasonal crown on Amsterdam Brewery's award-winning Pomegranate Wheat Beer."
April 25, 2009 | 6 Comments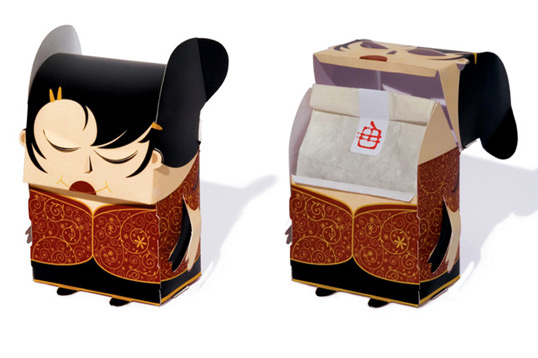 Designed by Carlo Giovani | Country: Brazil
"We decided to give to some ordinary packagesa new face based on the product inside, creating a kind of toy-pack, a beautiful object, that people can not put on the trash, but take it to them, reusing the pack. In this case, a beatiful chinese girl opens her mouth to offer you a delicious jasmine tea."
April 24, 2009 | 5 Comments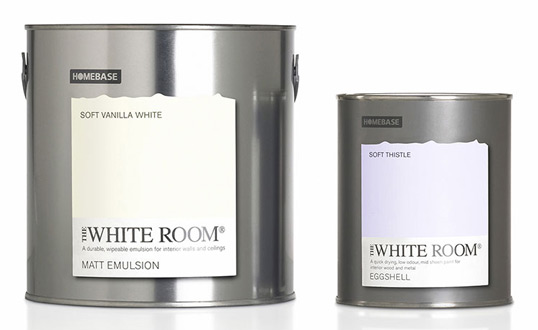 Designed by Turner Duckworth | Country: United States
"44,000 products ranged across 5 areas of a store. Homebase asked us to bring clarity and inspiration to all their customers. Our functional and style-led solutions work for both the experienced and the inexperienced diy-er or home enhancer alike. Homebase packaging is now an essential working tool, giving guidance, direction and inspiration."
April 24, 2009 | 3 Comments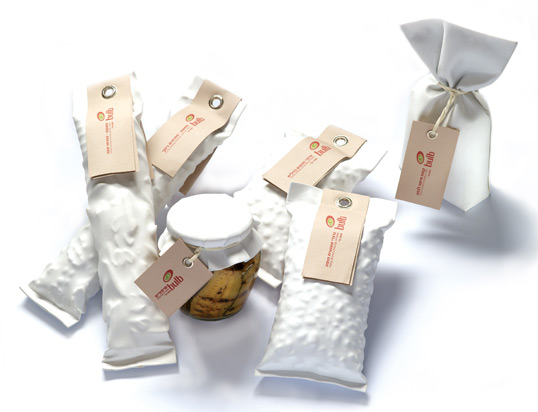 Designed by Igal Hodirker | Country: Israel
"The power of white is sometimes really underrated. As a designer I often hear "make it bigger, add more pictures, there's too much white space…"
These wonderful packages by Igal Hodirker demonstrates the power of white. The concept behind 'Bulb', an organic – GMO free fruit vegetables & food ingredients, is "the inner truth". Returning to nature, to our basic source, to the seed that grows within.
There are no distractions from this basic "truth", the product speaks for itself by giving it's own unique textures to the packages, which were designed with a soft and breathing white material.
Finally, a design so strong with it's silence, with a boutique charm, I could imagine it on a gallery stand…"
April 23, 2009 | 5 Comments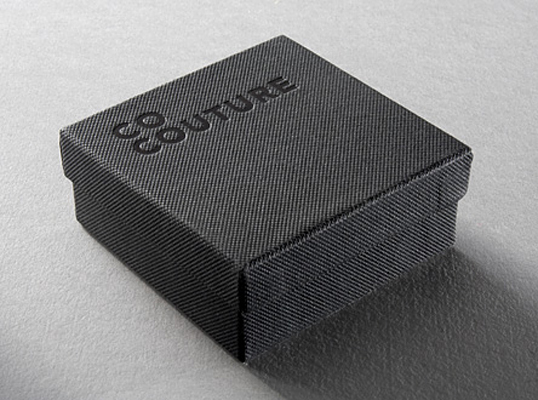 Designed by Sort Design | Country: Ireland | Font: Avenir
"Co Couture produce award winning handmade chocolates and chocolate bars, supplying many high-end retailers including Liberty in London. Sort have developed the brand and packaging and are currently working on launching the Co Couture e-commerce web site."
April 23, 2009 | 2 Comments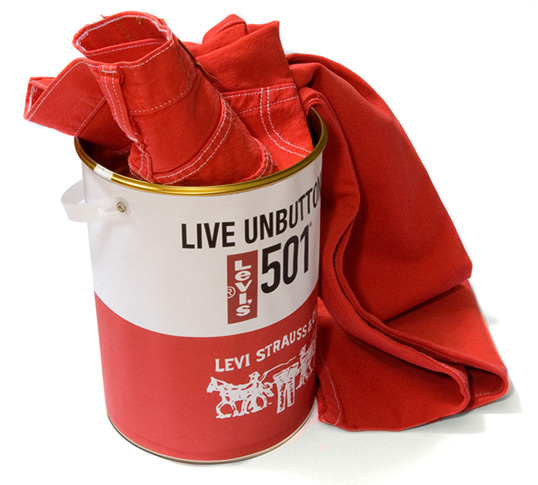 Designed by Be Trade | Country: Italy | Font: Trade Gothic
Levi's is introducing a wide range of brightly colored jeans for Spring/Summer 2009. Each pair comes in unique paint can packaging. The style of the packaging and the way it relates to the product is beautiful.
If anyone knows who is responsible for this please let us know.
Via Highsnobiety