April 23, 2009 | 1 Comment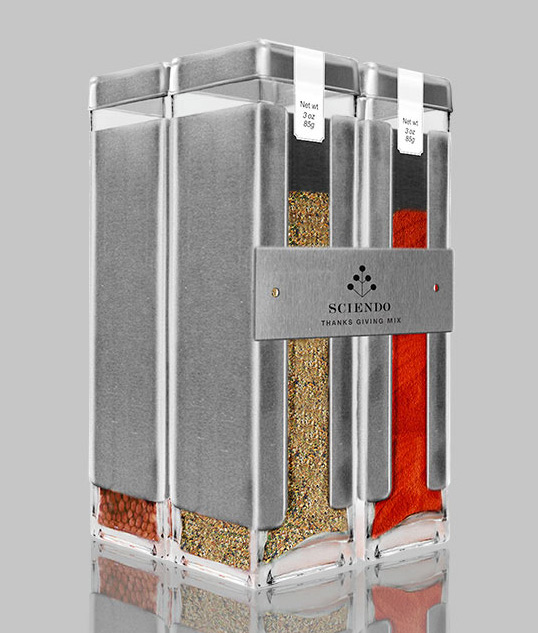 Designed by Lexane Rousseau | Country: Canada
Capilano University IDEA graduate Lexane Rousseau sent us this lovely work.
April 23, 2009 | 2 Comments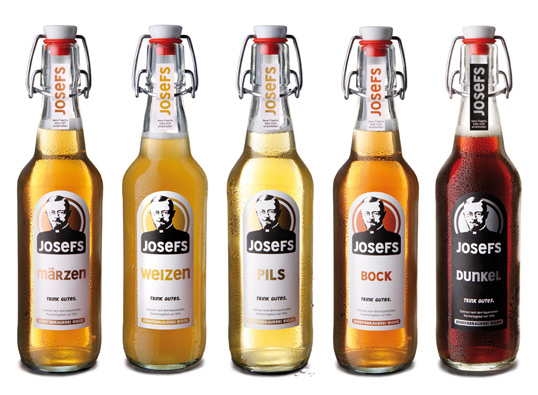 Designed by Humberto Gregorio | Country: Germany
"The JOSEFS Brewery is a small brewery founded in 2002 and located in Sauerland, Germany. It is an integrative and social company. The brewery's employees are mainly physically handicapped. I designed a brand for this company with a new corporate font, new packaging and other ambient media."
April 23, 2009 | 7 Comments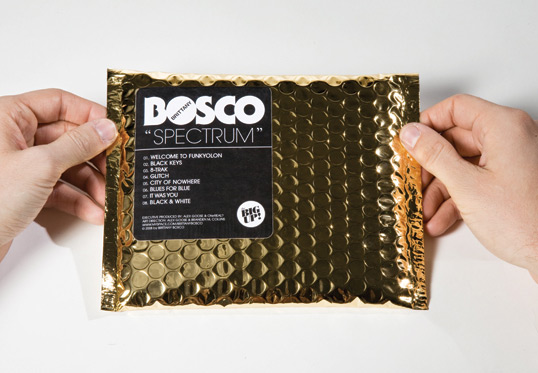 Designed by Alex Goose & Branden M. Collins | Country: US | Fonts: ITC Serif Gothic, ITC Avant Garde Gothic
"Designed as a promotional EP with little to no budget, Branden and I had to come up with a package design that would immediately catch anybody's eye. As part  of The Big Up!, we not only want to create great music, but also great design and packaging to go with it."
April 22, 2009 | 3 Comments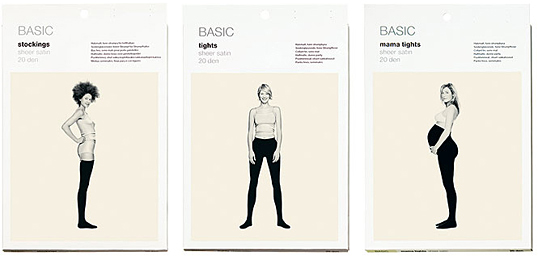 Design: BVD (Blidholm Vagnemark Design) | Country: Sweden | Font: Neue Helvetica
Standard packaging and gift packaging. Worldwide, 1999.
April 22, 2009 | 5 Comments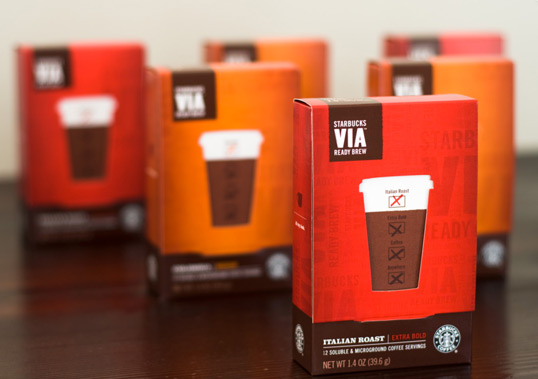 Designed by Hornall Anderson | Country: United States | Fonts: Trade Gothic, Clarendon
"We were excited to again partner with our hometown coffee giant Starbucks for the launch of VIA, a category-breaking new ready-brew product. This is not your grandma's ready-brew – VIA delivers the rich, strong flavor that has made Starbucks synonymous with good coffee across the globe, and part of our task was to differentiate it from the "instant coffee" category.
April 22, 2009 | 7 Comments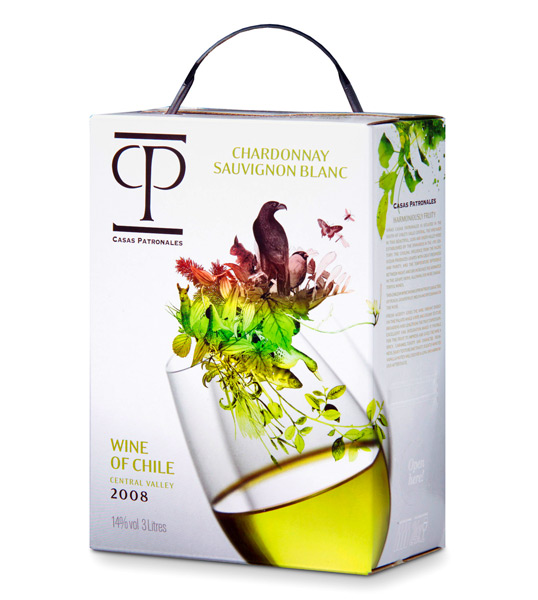 Designed by Motherland | Illustration: Mattias Käll | Country: Sweden | Buy it
Casas Patronales is a Chilean wine designed by Swedish design firm Motherland. Mattias Käll is responsible for the lovely collage of plants and animals that adorns the packaging.
April 22, 2009 | 2 Comments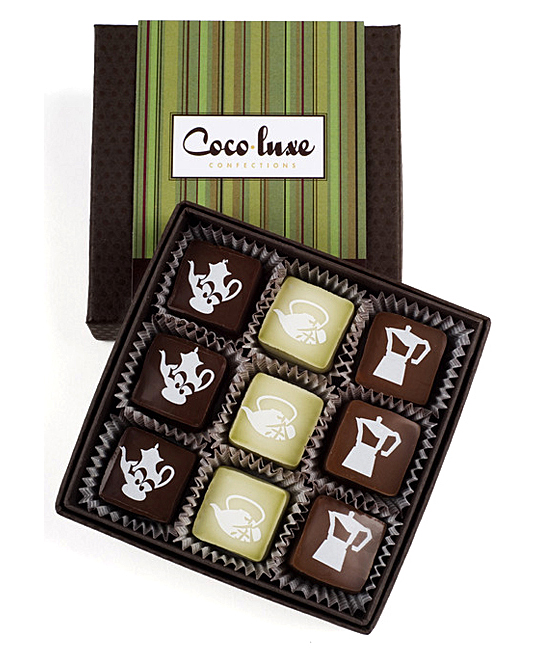 Country: United States | Buy it
Chocolate décor is not really packaging, is it… But I think that the "print" on these is very nice and in fact better than the box, I'm not totally convinced by the stripes and the white box with the logo. Would the logo directly on the brown dotted box (in white, for example) been more effective and more in line with the chocolates themselves?
April 21, 2009 | 1 Comment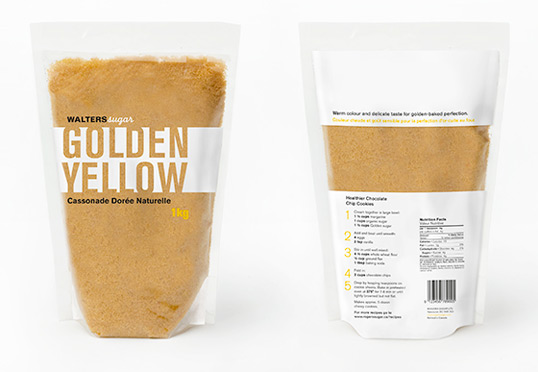 Designed by Felicia Hildebrandt | Country: Canada
Recent Capilano University IDEA graduate Felicia Hildebrandt sent in a few of her projects.
"This package redesign solves the problem of flimsy bags of brown sugar that spill easily. Walters Sugar resealable bag stands on its own and reduces clumping and spilling. Simple typography and design reflect ease of use and showcase the golden sugar."
April 21, 2009 | 4 Comments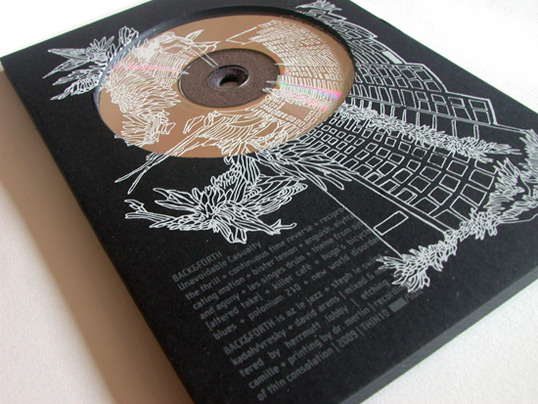 Designed by ThinConsolation | Country: Belgium
"We decided to have a sleeve close to the DVD format. After some tests, we agreed on 3 layers of cardboard with a big hole to see the CD, an opening on right side where you drag the CD and a small hole on the back side (this hole matches perfect with center of the CD, but is just for aesthetics). We added some felt where you put the CD which comes in red or grey.
For the graphics, the musicians wanted something without 90º angles and we (at the label) wanted something with a lot of detail, a reminder of their music. A friend – Camille, makes etchings and was working on feathers… We decided to work with her. It was going to be a bit too though to make 500 + promos copies only by etching, so we decided to screen print her work instead. We used white and red or grey for the front (it depend of the felt) and black + silver for the back."
April 21, 2009 | No Comments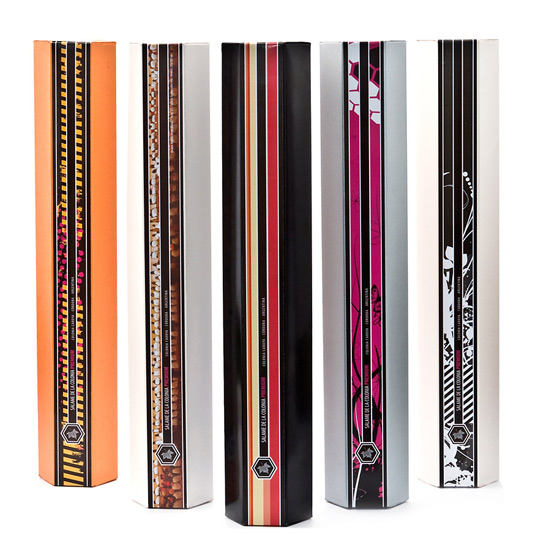 Designed by: Juan Carlos Lozada Chavez | Country: Argentina
Photographer Esteban Castagna sent us this unique packaging that he shot for Terra Colonna. The product range consists of premium food items such as ham, salami and cheese.