April 20, 2009 | 2 Comments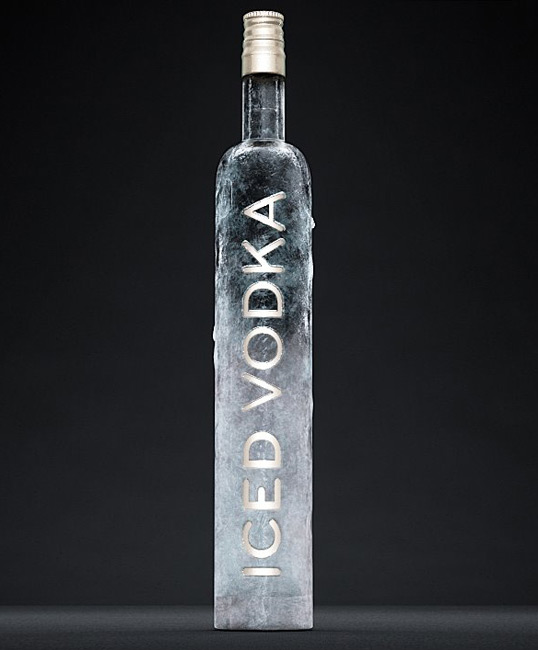 Designed Marc Praquin | Country: France
"This ice made bottle was designed for fancy clubs by Marc Praquin in Paris. It ended up not being produced because of cost factors."
Via Packaging | UQAM

April 20, 2009 | 14 Comments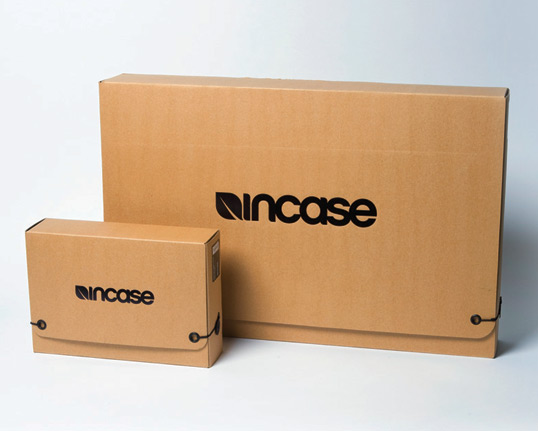 Designed by Incase | Country: United States | Buy it
April 18, 2009 | 13 Comments
A few students in Package Design BFA who are studying at the Fashion Institute of Technology in New York sent us their work.
April 18, 2009 | No Comments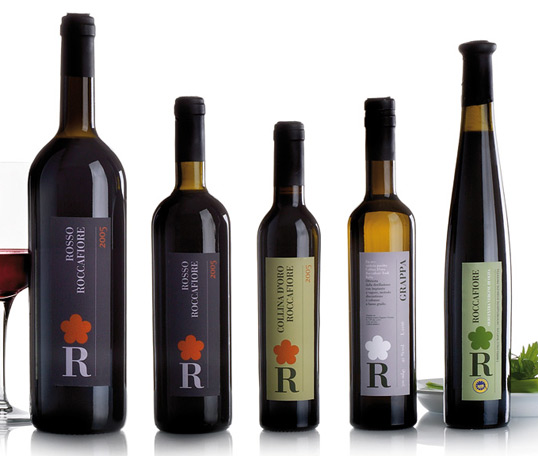 Designed by Iceberg | Country: Italy | Fonts used: Bodoni
"Iceberg created the corporate identity for "Roccafiore". In a successive step, the studio has developed the labels for wines and olive oil bottles.  The style is modern and minimalistic trough the use of few colours and only graphics. Bodoni gives elegance and sobriety. "Fiorfiore" and "Prova d'autore" are part of top line wines of the cellar. The shots were made to present the wines through a folder containing cards with description of the products of "Roccafiore" wine-cellar."
Continue…
April 17, 2009 | 1 Comment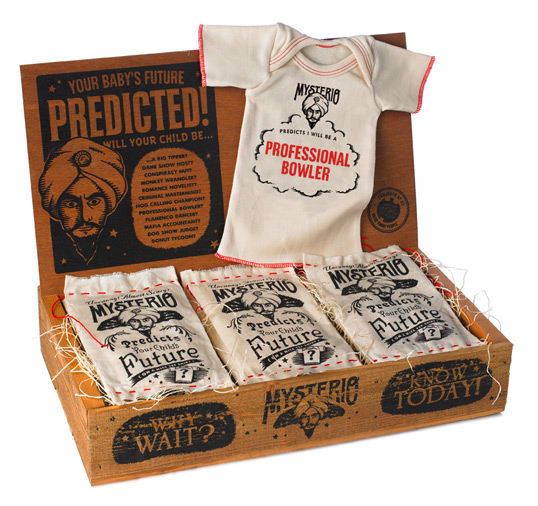 Designed by Wry Baby | Country: United States | Fonts used: Coliseum, Twentieth Century | Buy it
"Mysterio predicts your child's future on a cotton t-shirt which is then sealed in a hand-stitched muslin bag. There are 12 possible futures but you won't know yours until you open it. Pictured is the custom wood crate POP we send to boutiques, listing all the possible futures and providing a display board for the shirts."
April 17, 2009 | 3 Comments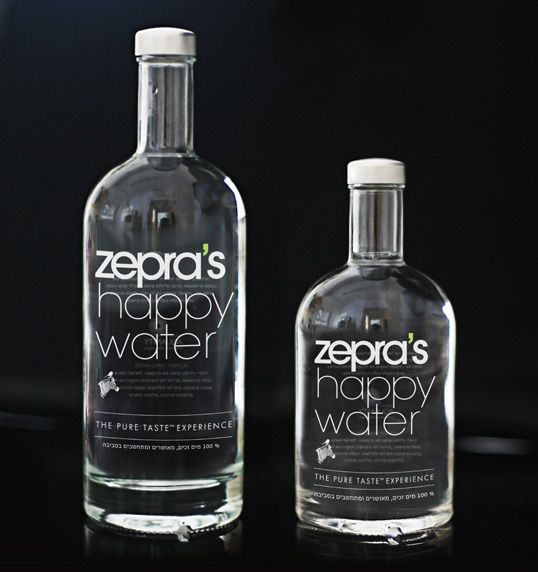 Designed by Koniak | Country: Israel
April 16, 2009 | 4 Comments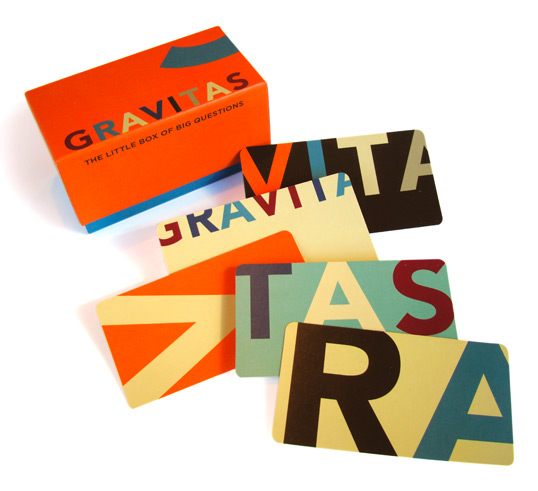 Designed by Hambly & Woolley | Country: Canada
"GRAVITAS is a game of discovery – of who we are and how we have lived. There is no right or wrong answer. Although the questions call for reflection, they can be dealt with in a thoughtful manner or a more light hearted one. A certain savoir faire is accumulated in life that reflects our individual stories and experiences. Everyone can offer some GRAVITAS on life's big questions. The game consists of 143 cards (three questions per card) totalling 429 questions."
April 16, 2009 | 3 Comments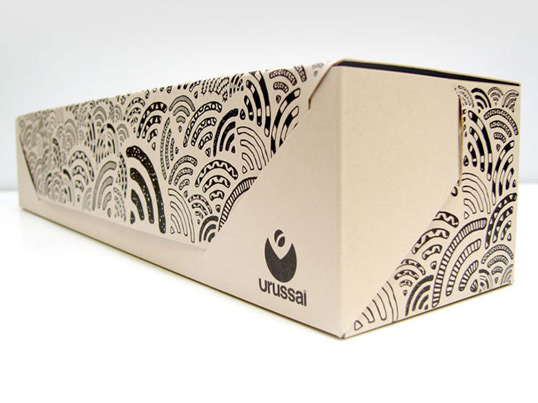 Designed by André Giacomucci | Country: Brazil
"This is a package for exclusive t-shirts. It has two parts that fit together and close a box. After taking the t-shirt you can use it as a box or you can open it and the two parts became a character (that will change with the collections)."
April 16, 2009 | 1 Comment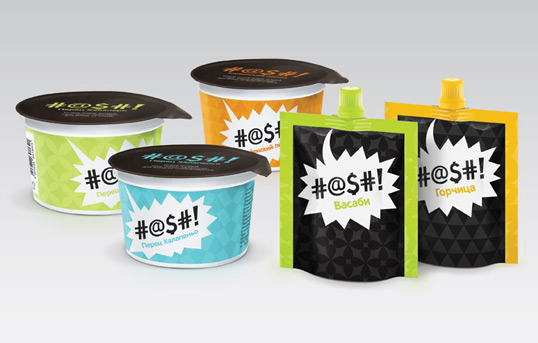 Designed by Hattomonkey | Country: Russia
"Hattomonkey has created a packaging design of hot sauce "Hashi" based on unique "non-censored" view. There is a huge selection of "Hashi" hot sauces: a very hot "Halapenio", extremely hot "Habanero", unbearable hot sauce "Cayenne pepper", as well as wasabi and mustard. That special look #@$#! was created just as soon as we tried this hot sauce at the studio. It's a comic stylized pack with logo consists of only symbols. So the exclamation balloon is to show an emotional wave. Designers have adopted a comic method. When it's hard to express feelings through words they supplement text by pictures. Thereby the sauce pack content is reintroduced by shout balloon with jagged edges. Hattomonkey informal packaging design is hot and excited. This is not just a simple sauce on a store shelf, it shouts the same language you do "#@$#!"."
April 15, 2009 | 1 Comment
Designed by Pentagram | Country: United States
"Kit Hinrichs and Erica Wilcott worked with the San Francisco Symphony to design the identity and promotional materials for the city's famous bi-annual Black and White Ball—a 5,000 person black-tie block party that took place on May 31 and featured over a dozen performers including Seal, Blues Traveler and Afrika Bambaataa performing in six venues arrayed in front of City Hall.
The mark suggests the evening's various entertainment venues at the same time as it references a modern city block. Its modular form allowed for a high degree of design flexibility and visibility across a range of communications from invitations to street banners while presenting an updated look and feel for this traditional city event that began back in 1956."