April 9, 2009 | 4 Comments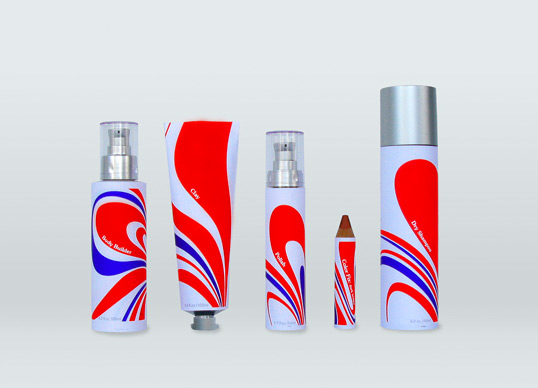 Designed by Base New York | Country: United States
"We were working with Fred Segal Beauty on a new hair care line. The packaging, 18 sku's worth, breaks most beauty industry rules. The project was killed when Fred Segal Beauty closed its doors and filed a lawsuit against Fred Segal."
April 9, 2009 | 1 Comment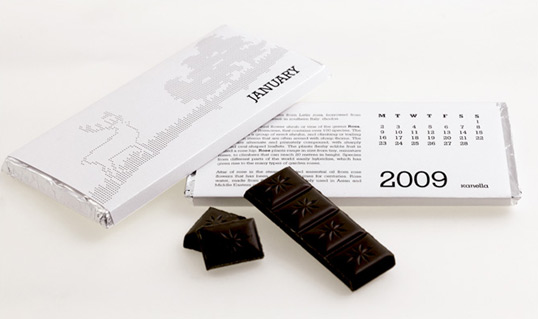 Designed by Kanella | Country: Greece
"This is a corporate gift, designed to wish clients a Happy and Sweet 2009. It is a box with a set of 12 chocolates, after the 12 months of the year, each with a different illustration that incorporates an element characteristic of the month (like a rose for Valentine's Day in February). It works as a calendar… and the chocolate has to be eaten at the end of each month.
The illustrations are designed with dots, just like the corporate identity of Kanella studio is. At the back of each chocolate pack one can see the days of the month and details about the illustration (like botanical information about roses). Metal White 120 gr. paper was used for the box and the chocolates wrapping. The black sealing wax with the monogram makes the whole pack more prestigious."
April 9, 2009 | 4 Comments
Designed by Jeffery Docherty | Country: United States
"Japan released EP due out for release later this month. EWH is a trio based in New Zealand and are well worth a listen."
April 8, 2009 | 3 Comments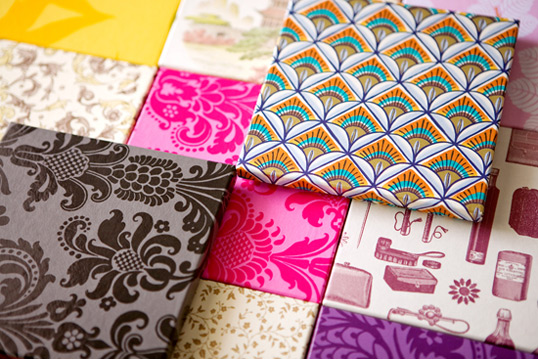 Designed by Wise_up | Country: Portugal
"A limited and numbered edition of 250 handmade boxes, lined with italian (Rossi) and english (Beaumonde) papers.
All cards are printed in fine paper and have special details, as varnish, foil, emboss, etc. Each box has 8 cards and 8 envelopes, wrapped in tissue paper."
April 8, 2009 | 2 Comments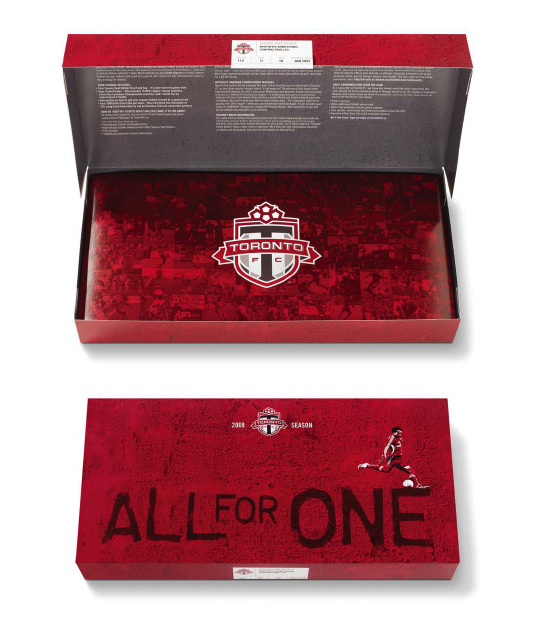 Designed by TAXI | Country: Canada
"For the second year in a row, TAXI was tasked to design Toronto FC's season ticket package. While doing our research into the average TFC fan, we found that many season ticket holders print their tickets for each game off on their laser printer. By doing this, the fan can keep their season ticket package in mint condition. We even saw many examples of fans that had their season tickets framed on Flickr. With this in mind, we designed the tickets so that they could also double as a keep sake poster. The tickets could easily be framed intact or pulled apart. Inside the ticket package, each fan received a coupon from a local framing company if they were so inclined."
April 8, 2009 | No Comments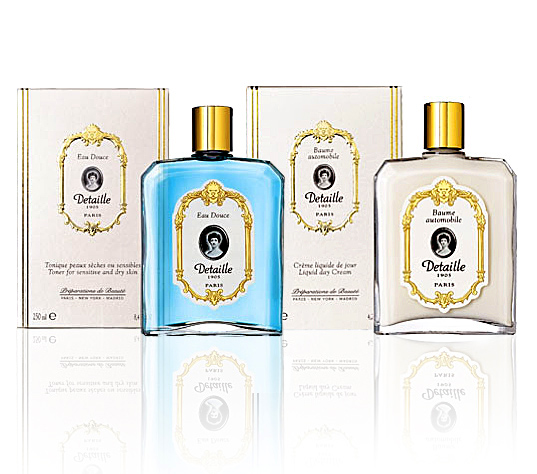 Country: France
Packaging classics for Francophiles from Detaille.
Designed inhouse?
April 7, 2009 | 2 Comments
Designed by Tomer Zakai, Fogel Ogilvy | Country: Israel
"Happy-Happy-Joy-Joy. This is the feeling you get when you walk into one of MOSES restaurants in Israel. They wanted to reflect this feeling when ordering take away delivery as well. We designed different packages for their legendary "Artburger", amazing grilled sandwiches, sophisticated salads and mouth watering deserts. oh… and we didn't forget the utensils."
April 7, 2009 | No Comments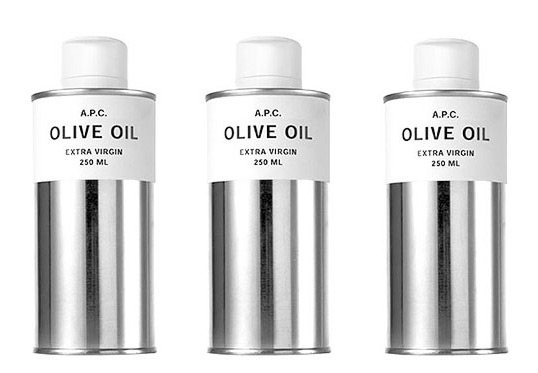 Country: France
Fashion brand A.P.C. designed their Olive Oil with the same clean minimal look of their clothing line. It almost has the feel of a fragerance product.
Via Selectism
April 7, 2009 | 4 Comments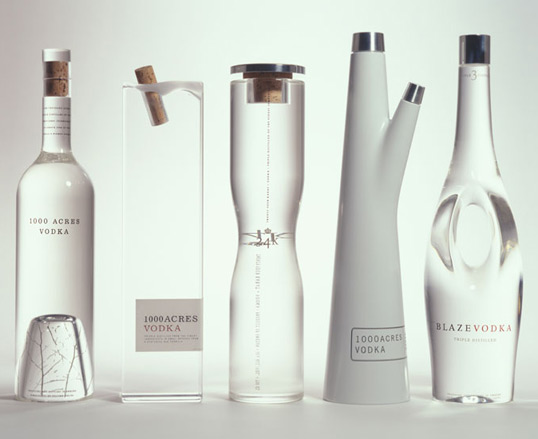 Designed by Arnell | Country: United States
Beautiful, unique and creative packaging from Arnell for 1000 Acres Vodka. This really demonstrates that there are no limits to custom glass manufacturing.
Via Daily Icon
April 7, 2009 | 1 Comment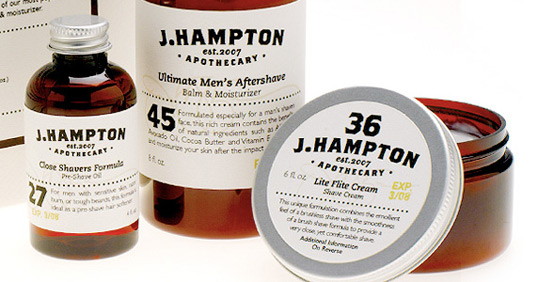 Designed by Jim Hargreaves | Country: United States
"I developed the J.Hampton Apothecary packaging and brand as a high-end line of mens shaving products. Inspired by the industrail era and the days of apothecaries and patent medicine, the design expresses a sense of tradition and genuine quality – the perfect fit for todays discerning gentleman,"