April 7, 2009 | No Comments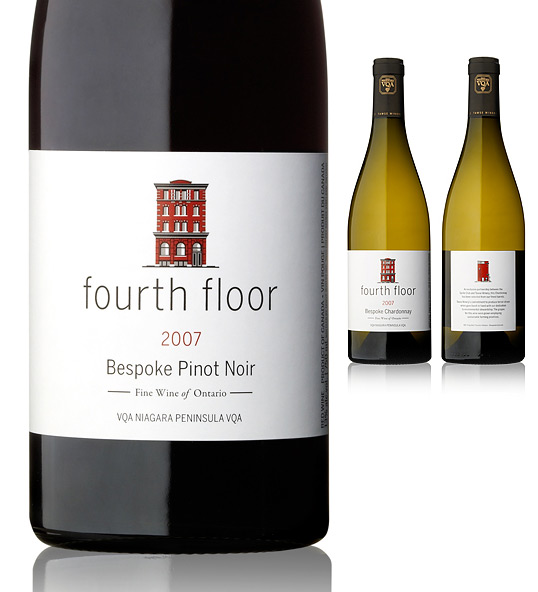 Designed by Brand & Tonic | Country: Canada
"Private members only! The Spoke Club, Toronto's not so secret exclusive hub-club for media, arts and entertainment folks just launched Fourth Floor, a select barrel bespoke wine series made by Tawse Winery. The label was awarded by contest open to club members only. Brand boutiquer's Brand & Tonic took the honors and a case of wine to boot."
April 6, 2009 | No Comments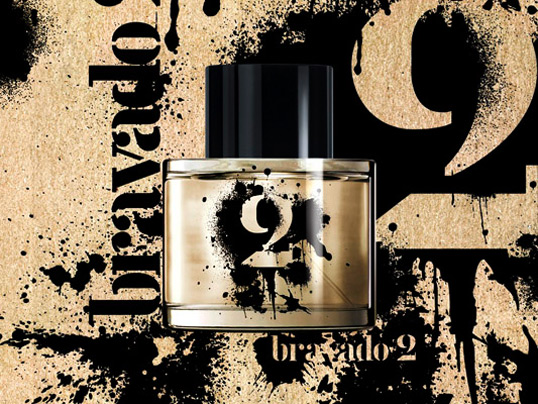 Designed by Marc Atlan | Country: United States
"Why Bravado 2 and Bravado 3? The Company's founder Baxter Finley first launched the original Bravado, a floral woodsy cologne in the early 1970's, but the fragrance has since been retired for over 7 years. As part of Baxter's expansion into the men's lifestyle category, Jean-Pierre Mastey, Baxter's current president, decided to re-introduce cologne into the line. Mastey appropriately named the new fragrances as an homage to the original cologne"
April 6, 2009 | 2 Comments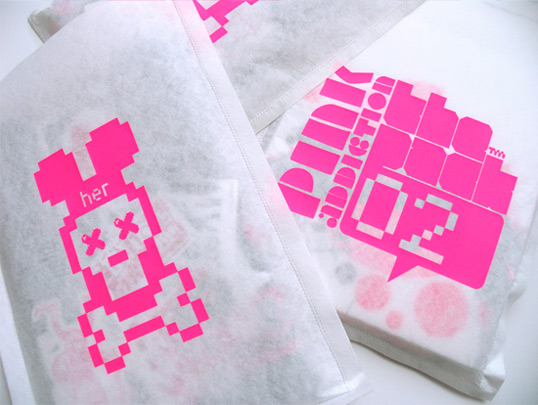 Designed by MUSA | Country: Portugal
"Hand made packaging for limited edition tshirt pack thermo foil printed over nonwovens and EVA printed tag. Edition to promote Musa Tour exhibition."
April 6, 2009 | 9 Comments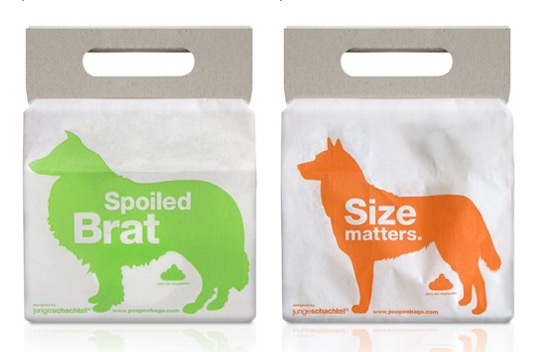 Designed by Jungeschactel | Country: Germany | Buy it
"Turn the less attractive moments in the life of a dog owner into an original happening.
These 16 dog poo bags are the most hygenic and environmentally friendly way to dispose of your doggie's left overs. Colourful and humorous bags – one size, usable for all poo-poo sizes from Chihuahua to Great Dane. The ideal way to carry the precious substance to a nearby bin. 100% bio-degradeable."
April 6, 2009 | 1 Comment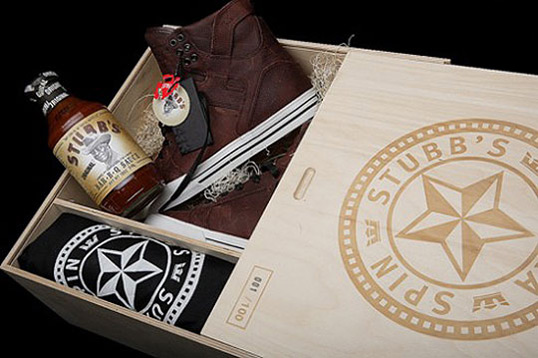 Country: United States
"The Skytop takes its name from the one of the best places to eat and see live music when you are in Austin, and takes its looks from their world famous sauce. To coincide with this release, we have created a special edition to only be sold at Stubb's Bar-B-Q this Friday in Austin, Texas.
This special edition includes a pair of Stubb's Skytops, an apron, a bottle of Stubb's sauce, all inside a hand made wooden box. This box, as well as the apron are both branded with a 2009 SXSW seal. There will be ONLY 50 boxes for sale. Each box is also hand numbered."
April 5, 2009 | 5 Comments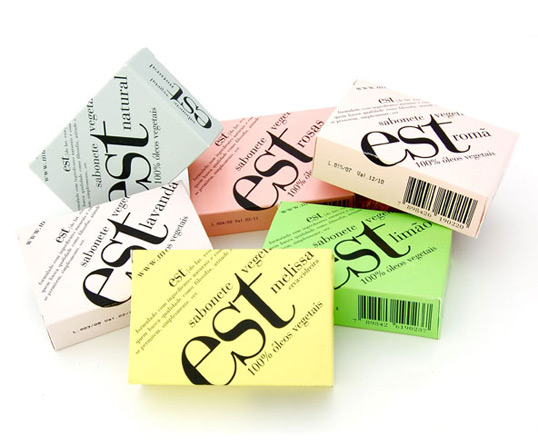 Designed by Ciro Girard | Country: Brazil | Buy it
"Est is a Brazilian line of beauty and personal care products. All of our formulas are made with natural ingredients and enriched with vegetable or essential oils, plant extracts or vitamins."
If anyone knows who designed this please let us know.
April 4, 2009 | No Comments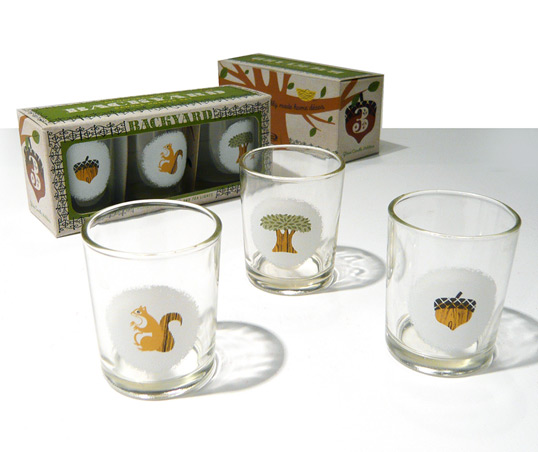 Designed by Wink | Country: United States
"A set of three glass votive candle holders decorated with the cutest little forest inhabitants that sit right outside your home…your backyard. Light up nature, inside!"
April 3, 2009 | 2 Comments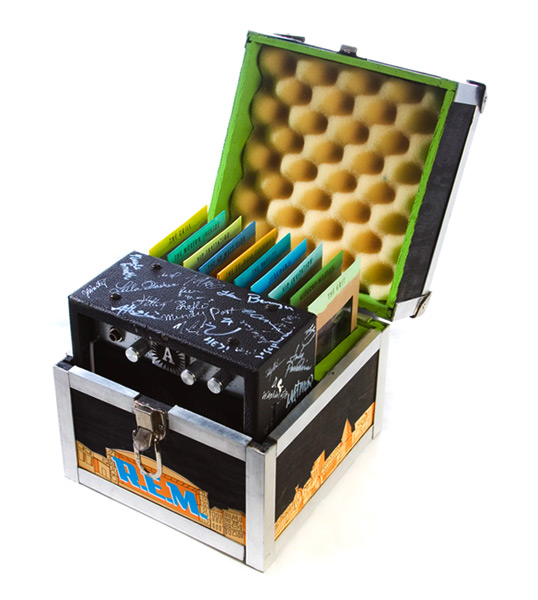 Designed by Jonathan Elliot | Country: United States
Recent The Creative Circus graduate Jonathan Elliot sent us this concept.
"Athfest is an annual music and arts festival held in Athens, Georgia. The following custom VIP mailer is sent to a big name band that originated from Athens. Pictures of relevant and meaningful areas in town are used to try to excite nostalgia to convince the bands to return and perform during the festival.
The amp serves as a light-up slide viewer and is adorned with signatures of event planners and city officials."
April 3, 2009 | 2 Comments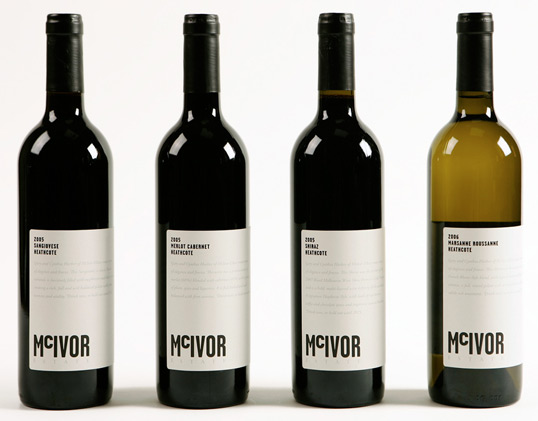 Designed by Swear Words | Country: Australia
"The true story of the man McIvor remains a mystery. Surveyor? Bushie? Local pioneer? Whatever the legend, his notoriety named a region, upon which the McIvor Estate vineyard now thrives. Located in Heathcote Victoria, the vines grow in the sought-after granitic soil amongst dramatic scenery of large granite boulders, majestic rolling hills and imposing gullies framed by the Great Dividing Range.
After many tasting sessions Swear Words came up with a bold, elegant identity and complementary packaging to communicate the essence of the vineyard and the legend."
April 2, 2009 | 1 Comment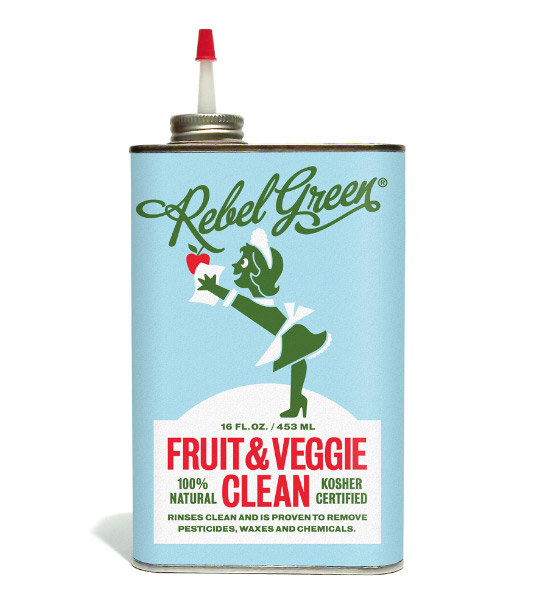 Designed by Wink | Country: United States | Buy it
"Rebel Green is a new breed of responsibly made products. Their fist step was to reach out to Wink for branding and product development. The result is brand that's authentic and a product line that's uniquely Eco-Americana, with just a dash of "you're not the boss of me" thrown in for good measure."