August 27, 2009 | 6 Comments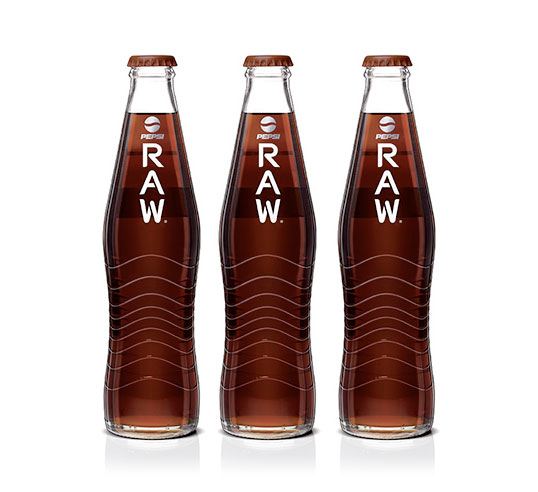 Designed by Ziggurat Brands | Country: United Kingdom
Simple yet distinctive packaging design for Pepsi Raw, a Pepsi product made with no artificial colours, flavours, sweeteners or preservatives. It is available in the United Kingdom as shown above and marketed in the US as Pepsi Natural using a different packaging solution.
August 27, 2009 | 8 Comments
Designed by For Love Art & Business | Country: Sweden
"Cubis Ltd introduces evolutionary beverage container Cubis, a new packaging concept designed for the grab-and-go generation with a one hand action for opening and closing. Cubis is the world's first stackable plastic beverage container with a flip-top cap, that reduces CO2 emissions and maximizes the retailers' shelf value. Cubis will be available for B2B customers in the beverage segment during fall 2009
August 26, 2009 | No Comments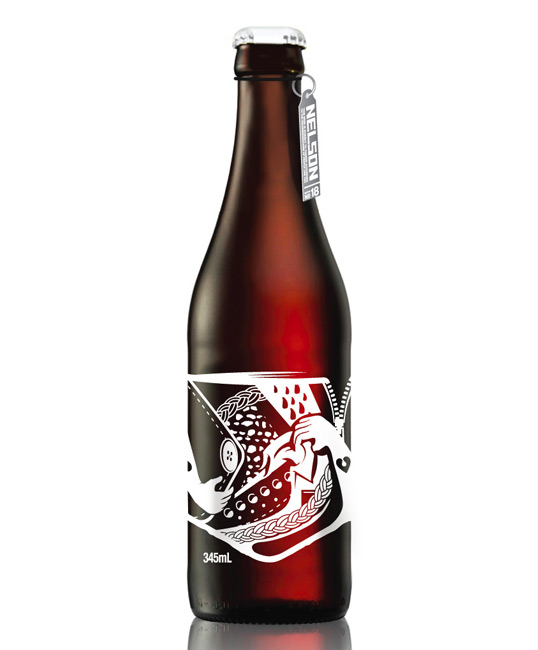 Designed by Trimäpee | Country: Australia
Melbourne-based fashion house Trimäpee (Trim-mar-pea) has joined the likes of Sonny Day, Biddy Maroney and The Temper Trap, in collaborating with NELSON to design the beer's latest limited release label.
August 26, 2009 | 1 Comment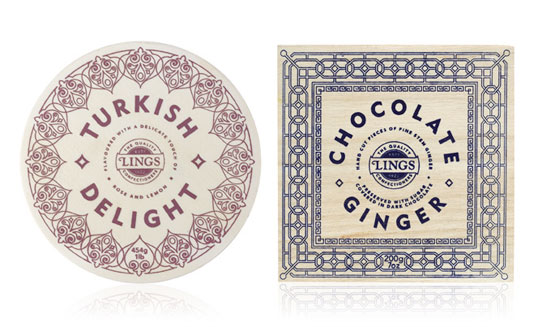 Designed by Acrobat | Country: United Kingdom
"We were briefed to revitalize the much loved 'Lings' brand. Respectful of the company's heritage our new designs draw on the exotic origins of each product and use pattern in a rich contemporary way."
August 26, 2009 | 2 Comments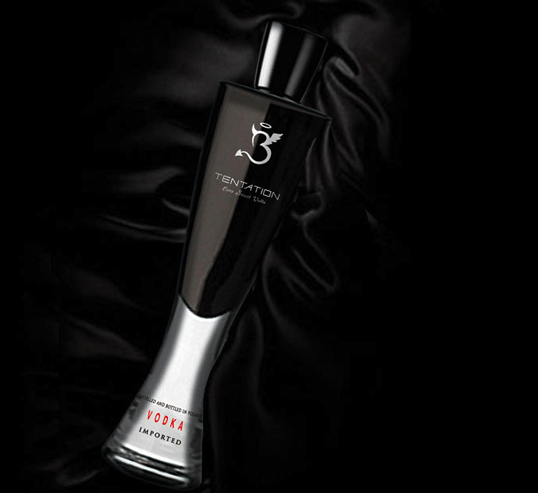 Designed by Optima Brand Design | Country: France
"This Vodka packaging is designed for a female target, but not only. The French Designer, Patrice Rouillard, has imagined this exciting bottle, thinking about women's delicacy and their beauty. It's inspired from luxurious perfume shapes and under lines women's ambiguity. Angel and Demon, Soft and Wild, Mother and Lover, Pure and Dark.
A 'Haute Couture' package, with soft and pure lines, make of this bottle, a jewel in a case. A real French Touch.
Creation of brand identity, design of glass shapes, declension of communication on the whole concept."
August 25, 2009 | 6 Comments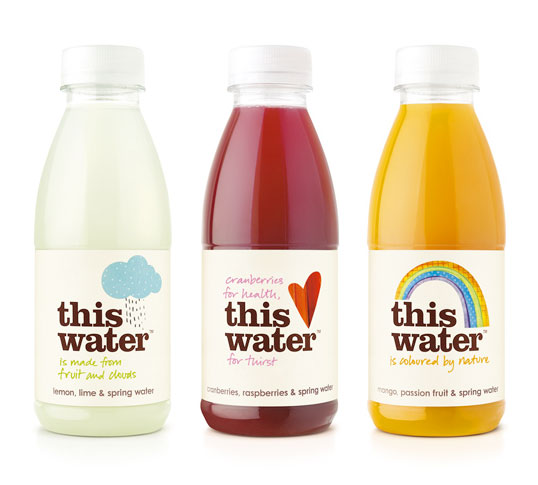 Designed by Pearlfisher | Country: United Kingdom
Having seen This Water in stores in the UK, we can attest to its shelf appeal. Copy-driven labeling with simple illustrations clearly differentiate the brand from competitors' products.
August 25, 2009 | 5 Comments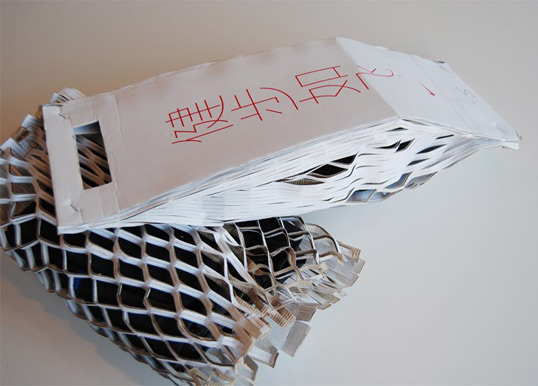 Designed by 2×4 Design | Country: United States
"Nike found the needz for greenz in China recently at an exhibition based around two of their fundamental beliefs; "the desire for lightness and sustainability," and went to 2×4 Design for help. Designers Zak Klauck and Emile Molin had the honors designing an all-cardboard (and a tiny bit of ink) package for Nike to stash their shirt, windbreaker, and shoe combo in. To fulfill both of the fundamentals central to the project, the wrap is constructed out of recycled cardboard with universal graphics printed on each package, the specifics (model, shoe size) written in on each by hand.
Those are some nice packages there, right? The one with the fatter flat surface holds the shoes, the one with more of a chainlink-fence look holds the windbreaker and shirt. But I tell you what, whatever you'd put in these packages would undoubtedly party so hard — that it doesn't even matter what those shirts or shoes even look like."
August 25, 2009 | 1 Comment
Designed by Redthumb | Country: The Netherlands
Interesting use of label shape to convey the name of La Tulipe, an award winning french wine.
August 24, 2009 | 1 Comment
Designed by Fluotype | Country: Argentina
"We created all the brand identity, from the logo to the labels, for this new soap and cosmetics brand. The client wanted something edgy, colorfull and a bit masculine. He had a low budget for printing, so we kept the label's shape quite simple.
Something that the client liked very much was the shapes we created for each fragance, and the way these shapes turned into patterns."
August 24, 2009 | 14 Comments
Designed by enormouschampion | Country: United States | Buy it
"The Kingdom Animalia, a line of wooden animals and their packaging, were all made in the USA. The boxes are made of recycled cardboard, and offset printed. One element of the design system is that there are a few facts about the real life animal on the box. There are 15 different animals in this collection. They are made of sustainably harvested wood and are solid maple. The finishes on the animals (including the paint, stain, and beeswax sealer) are all non-toxic and very low/no VOC. All of the finishes are also made in the USA. They were laser cut and hand finished. They are meant to be decoration for a nursery, bookshelf, and the like. They are not, however, toys for children."