August 7, 2009 | 1 Comment
Designed by Nadie Parshina | Country: Russia
Beautiful packaging designed to bring attention to the disappearing fauna living in Karadag, a natural conservation region in the Crimea.
August 7, 2009 | 5 Comments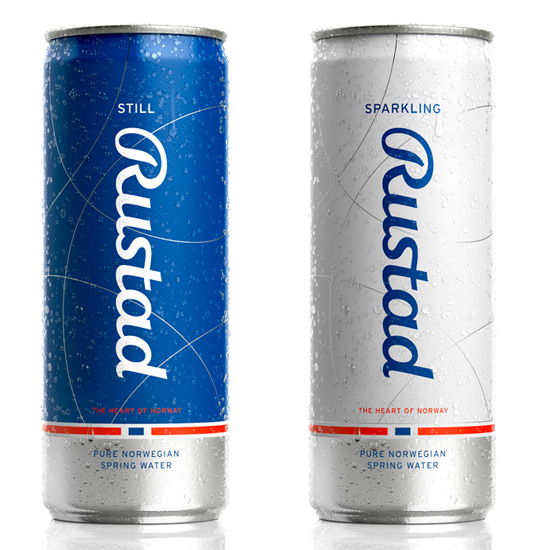 Designed by Strømme Throndsen Design | Country: Norway
Norwegian design agency Strømme Throndsen Design created these beautifully simple designs for Rustad Spring Water. Available in both still and sparkling as well as cans, cartons and bottles, this packaging screams clean Norwegian design. Although, I can't help but see the Rawlings logo (as different as it is) when I look at this packaging.
August 7, 2009 | 4 Comments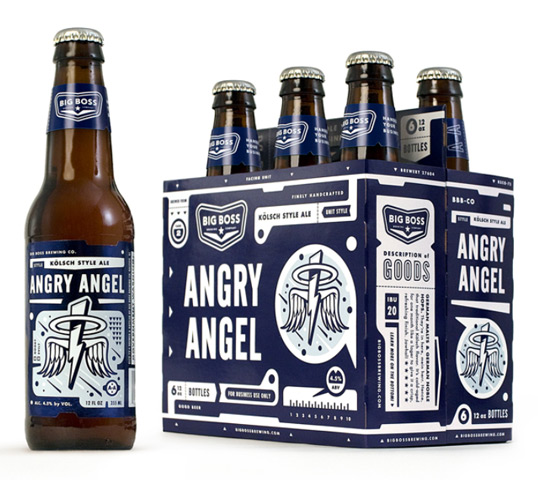 Designed by McKinney | Country: United States
North Carolina based McKinney developed and designed Big Boss Brewing's new identity when the company came under new ownership. Pulling inspiration from the new owners' love of World War II aircraft, McKinney created these uniquely named and detailed package designs.
August 6, 2009 | 1 Comment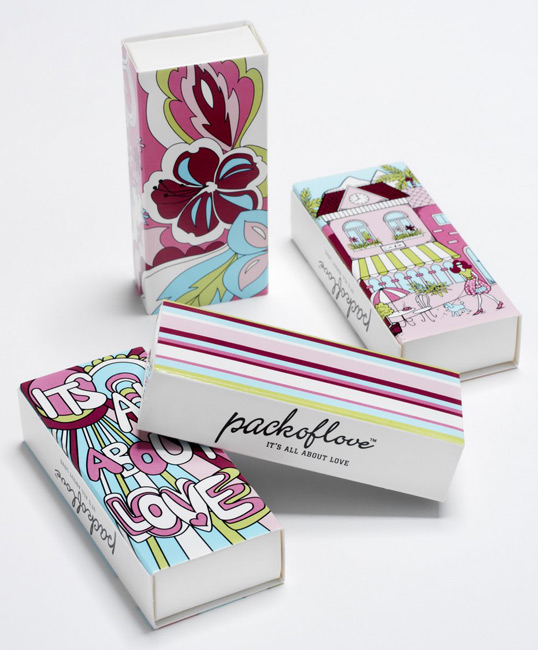 Designed by Packoflove | Country: Sweden
"Our business idea is to offer a new packaging solution for condoms, with unique exciting design and personal expression, where we remove the awkwardness of purchasing condoms. A Packoflove pack comes in a smaller size than the preexisting ones on the market and contains three condoms. Retailers are offered a total solution to sell condoms to the end consumer, with a unique and personal design.
Packoflove is to be the globally most interesting and market leading company in providing a unique package solution for condoms as well as offering other different products and brands. We appeal to the consumers personality visually and communicate in a personal but yet international idiom. We aim to be a leading brand."
August 6, 2009 | 2 Comments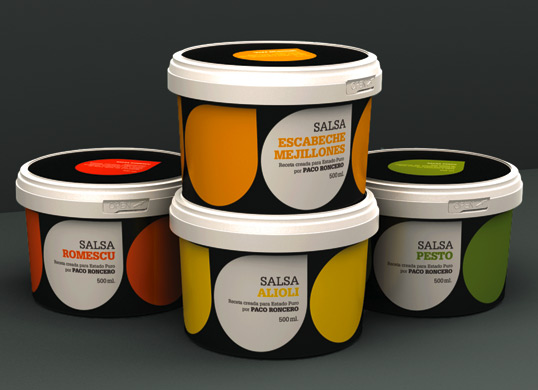 Designed by Justina&Co. | Country: Spain
Nearly two years ago Justina Sanchis left her position as Creative Director in one of the biggest design companies in Madrid to start her own company. Justina&Co.'s latest creation are these retro inspired designs for Paco Roncero's tapas sauces and olive oil.
August 5, 2009 | No Comments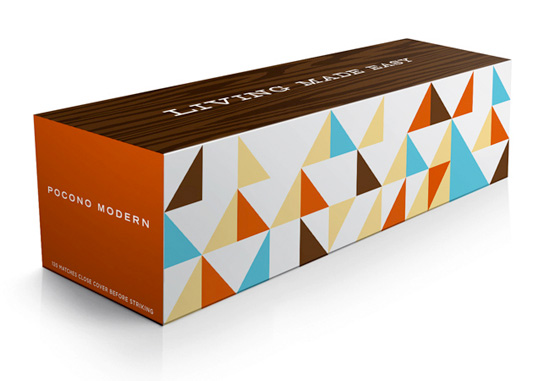 Designed by Mattson Creative | Country: United States
Created as part of a complete branding campaign for a company building modern homes in the Poconos.
August 5, 2009 | No Comments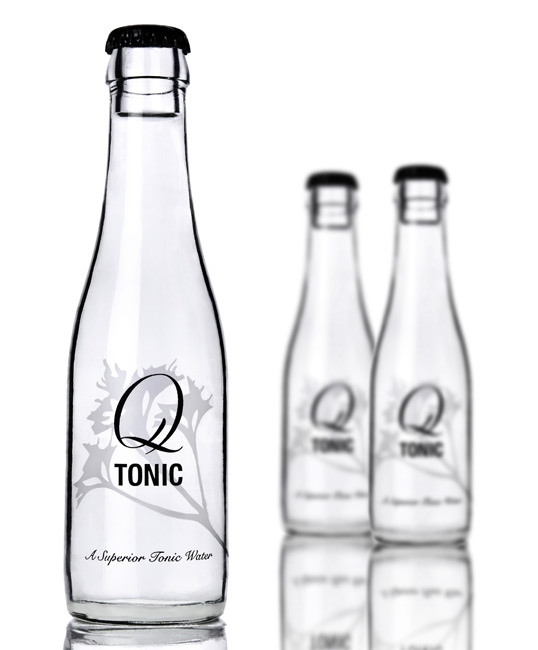 Designed by aruliden | Country: United States
"A gin and tonic is 70% tonic, 30% gin. Knowing that, we created a vision for Q Tonic, a premium tonic water, to accompany those fancy drinks. A premium tonic needed a juicy strategy, design, packaging and marketing roll out that would get the folks at Whole Foods, as well as our favorite bars, as excited as we were. Meet Q Tonic."
August 5, 2009 | 1 Comment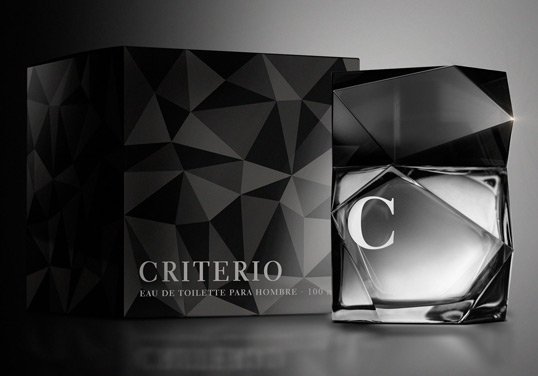 Designed by Lavernia & Cienfuegos | Country: Spain
"CRITERIO is a fragrance targeted for men searching for an exclusive product of quality, but at a lower price than perfumes of luxury range. The container suggests masculine elegance. It is a glass transparent polyhedron with edges and planes producing shines and reflections, helping to create a double sensation of hardness on one side and luxury on the other.
The packaging was solved with graphics that make reference to the faceted shape of the container. It is exclusively distributed at MERCADONA"
August 4, 2009 | 4 Comments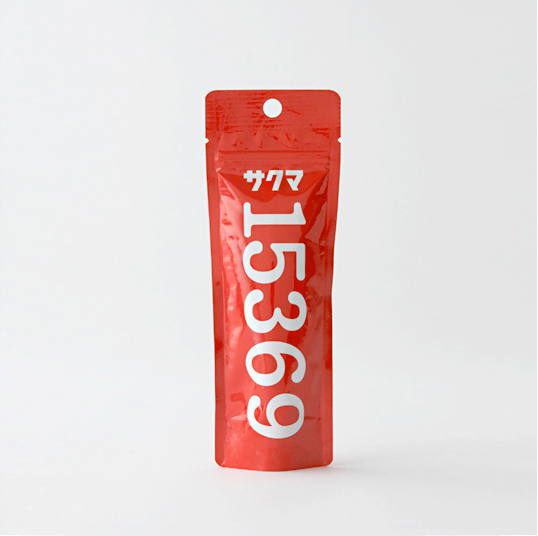 Designed by Taku Satoh Design Office | Country: Japan
Über-simple candy packaging.
August 4, 2009 | 1 Comment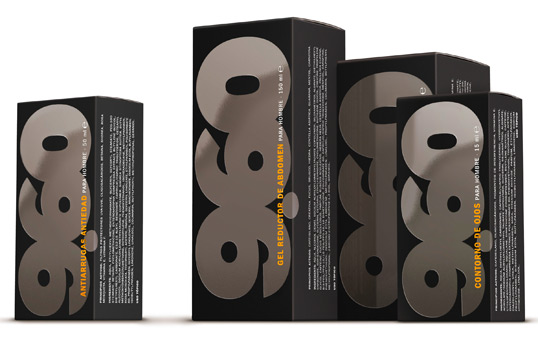 Designed by Lavernia & Cienfuegos | Country: Spain
"A mass-market range of cosmetic products for men that are exclusively distributed in more than 1000 supermarkets of the Spanish chain MERCADONA.
This basic line of cosmetics is related to concepts such as being fit, playing sport, exercising… The design of the package tries to reinforce these concepts. The name brings out the idea of a sport record, and the package makes reference to the morphology of the muscle. All the 100 ml and 200 ml containers were design with an ergonomic shape and fabricated in flexible plastic so they are very resistant and they can be carried in a sport bag."