August 4, 2009 | 2 Comments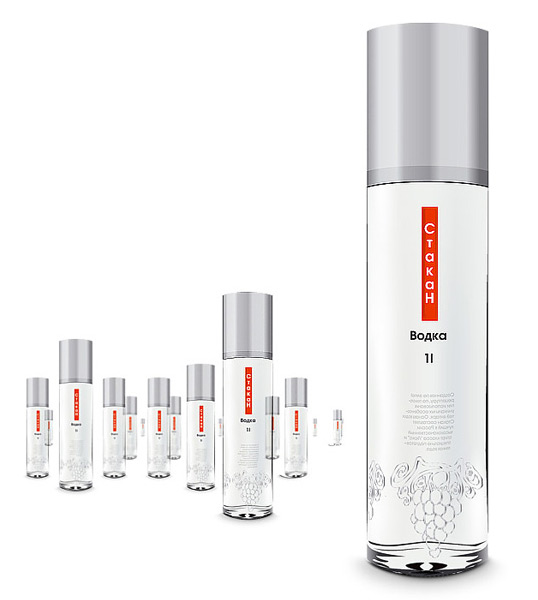 Designed by Studio 40.0 | Country: Russia
Beautiful packaging produced by Russian design company Studio 4.0. The cleanliness and simplicity of the design gives these bottles a very upscale fashion feeling.
August 3, 2009 | No Comments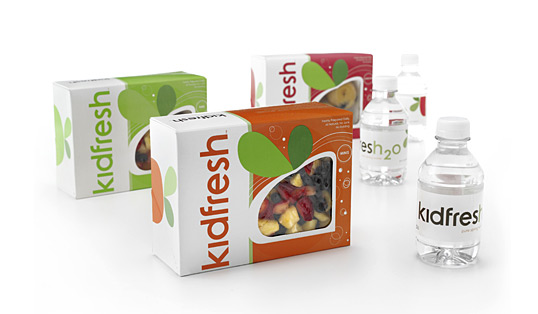 Designed by Landers Miller | Country: United States
"Kidfresh is a brand new lifestyle concept store that provides fresh, healthy foods especially for kids. The unique color-coded system of the products was our inspiration in creating the packaging, store graphics, signs, print collateral and website. As a startup store, we were involved not only in the strategy and visitor experience but also the naming of items such as "kidfresh2o," the "kidchen" and the "Kidfresh Dough Card"!"
August 3, 2009 | 1 Comment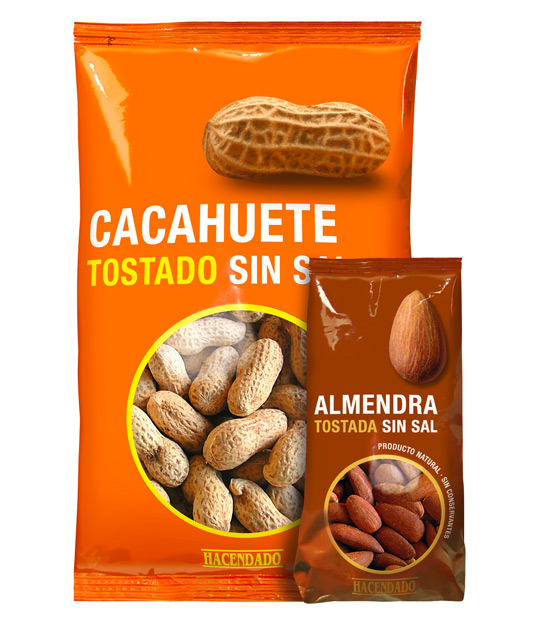 Designed by Lavernia & Cienfuegos | Country: Spain
"A dry fruits range produced by IMPORTACO exclusively for the supermarket chain MERCADONA. There was a main objective: to put order and to improve their visibility and to minimize the time in the shopping decision.
The solution is based:
– In the functional use of colours, which helps to identify the different ranges of products.
– A clear and very legible typography.
– Huge images of the nuts, which besides facilitating the identification provide a diferential and amusing aspect."
August 2, 2009 | 1 Comment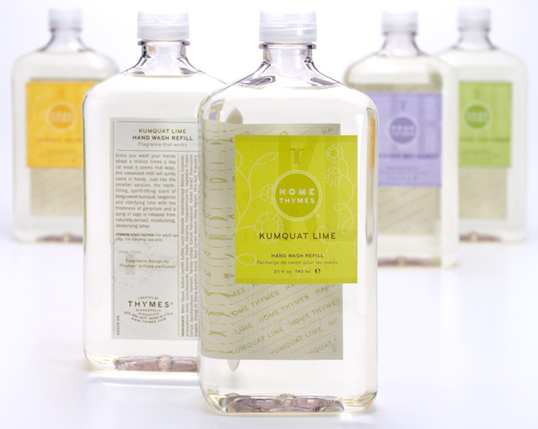 Designed by Duffy & Partners | Country: United States
You may remember we featured some of the Thymes range last December. Here are some more beautiful packaging solutions created for Thymes.
"A leader in the bath and body and home fragrance market, Thymes had recently celebrated its 20th anniversary and was facing tremendous competitive pressure in a fragmented and growing category. For the first time in their history they went to an outside firm to establish a new creative partnership. Duffy & Partners has had the privelege of collaborating with Thymes in revitalizing their identity, a full suite of marketing materials and nearly two dozen product collections. Importantly business results have followed this design revitalization every step of the way".
August 2, 2009 | 17 Comments
Designed by Lavernia & Cienfuegos | Country: Spain
"The collection of mass-market fragrances COMOTÚ, designed for Mercadona, was aimed to be a simple product, in harmony with its price, but with a surprising presentation. In order to achieve a good brand image and minimize the costs of production, only one bottle design was used for the eight different fragrances, four in black for men and four in white for women. The distinct fragrances can be differentiated thanks to the different colours of their tops.
The shape of the bottle is rounded and curved, and the packages show shiny and metallic colours.
The final design both of the bottle and its package has the gift to transmit high quality and modernity at a competitive price. It proves that a mass-market product with a good design can be very successful."
August 1, 2009 | 7 Comments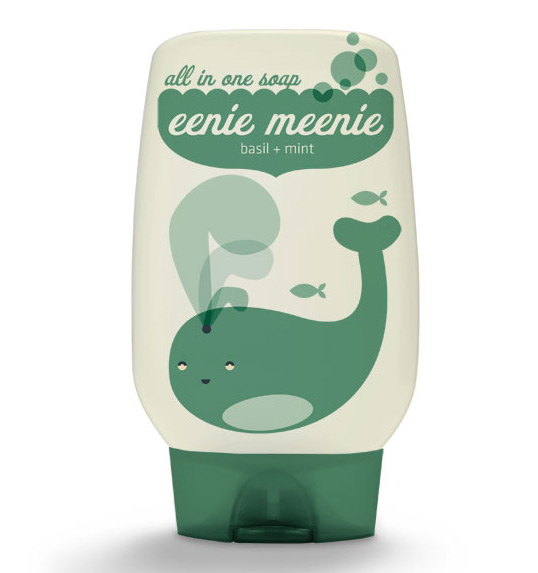 Designed by Crystal Barlow | Country: United States
Fun and playfull packaging from Minneapolis based designer Crystal Barlow.