September 25, 2009 | 1 Comment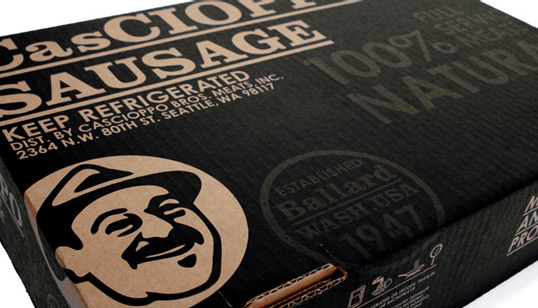 Designed by Turnstyle | Country: United States
"CasCIOPPO (pronounced: Catch-Ope-Oh) Sausage is a purveyor of fine sausage and other miscellaneous meat food products. The found, Same CasCioppo passed the business on to his son, Tony. Tony hired us to update the identity and packaging to differentiate it from the other green, white, and red Italian-esque sausage packaging on local shelves. We redesigned materials with an intetionally industrial aesthetic as a nod to CasCioppo's home grown Ballard, WA roots and we kepty the charming illustration of Sam for continuity."
September 25, 2009 | 1 Comment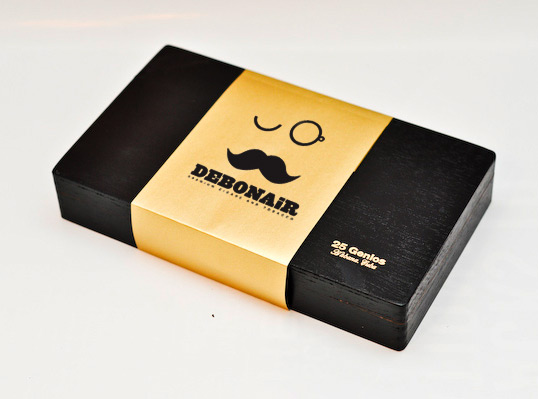 Designed by Royalt | Country:United States
"Debonair Cigars and Tobacco are designed with a focus on the early 1900's. Stay confident, stylish, and charming."
September 24, 2009 | 7 Comments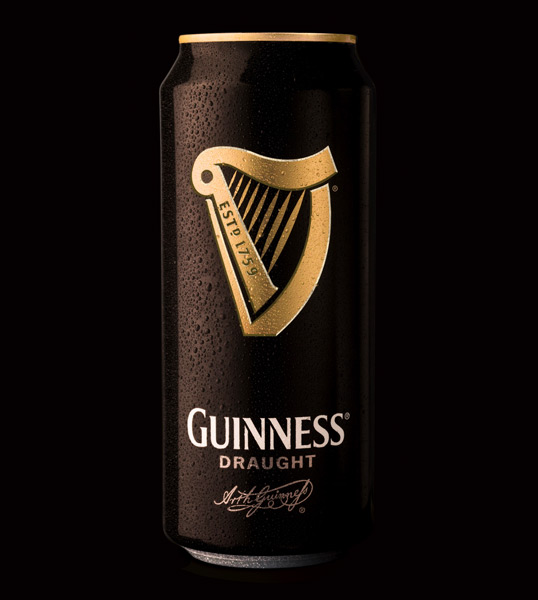 Designed by jkr | Country: United Kingdom
I've always been a fan of Guinness' clean and simple design, a look that stands out amongst the plethora of offerings within the beer market. To coincide with the 250th anniversary (250 years!) of the brand, jkr has made an already great design even better.
September 24, 2009 | No Comments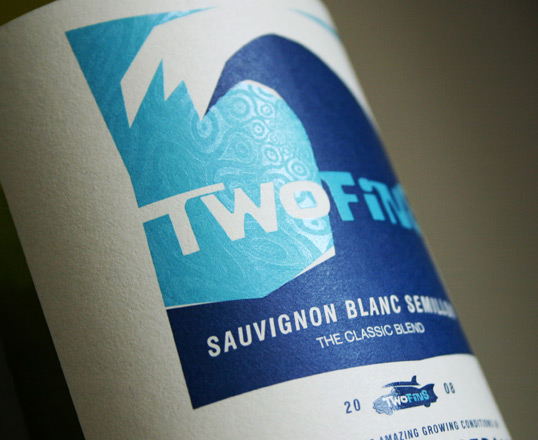 Designed by Public Creative | Country: Australia
"As a full-service brand design consultancy, Public Creative develop new brands and transform existing brands to work for new markets. Howard Park Wines releases Two Fins, a fresh, drink-now range of wines. Public designed the nich lifestyle brand, unashamedly inspired by nostalgic 60s surf poster art."
September 24, 2009 | 2 Comments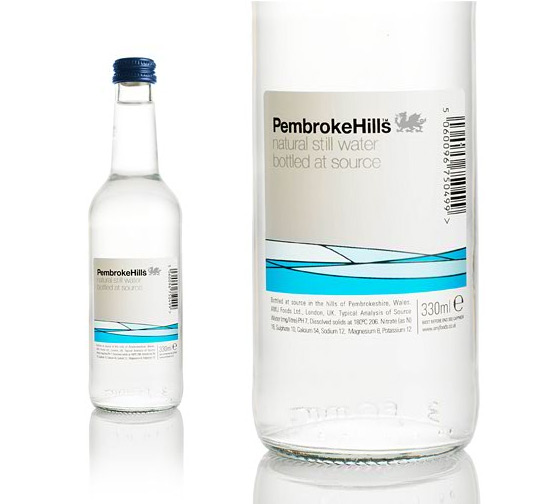 Designed by Davies Hall | Country: United Kingdom
"An elegant solution to the challenge of a single label that has to include a barcode as well as the branding."
September 23, 2009 | 5 Comments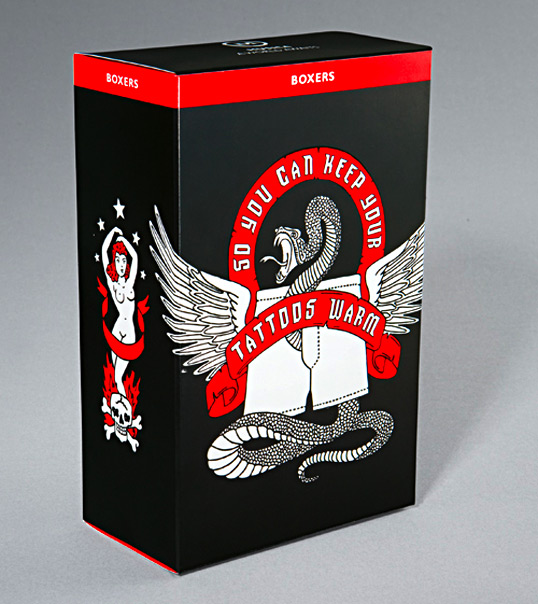 Designed by The Jupiter Drawing Room | Country: South Africa
"As music retailers face increasing pressure to find alternative revenue streams beyond the sales of CDs and DVDs, the opportunities have to lie in lifestyle products. Inside of everyone of us is an alter-ego who secretly wants to be a rock star, pop icon or jazz supremo. This was identified by The Jupiter Drawing Room (Cape Town) with our latest range of work executed for client Musica.
Conceptualised, illustrated and designed by the Design department of Jupiter; the packaging, in-store product stand as well as the writing of the copy communicates the in-your-face, anti-establishment rebelliousness of Rock music. And lets the user believe just for a moment they really could be a rock icon."
September 23, 2009 | 12 Comments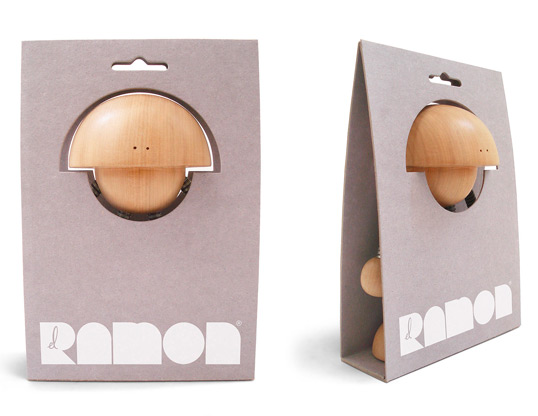 Designed by Javier López Pereyra | Country: Argentina | Buy it
"El Ramón is a toy-object created by the Argentinean Art Director , Javier López Pereyra. El Ramón was, inspired at the 50´s and 60´s concept of spaceships and robots, such as the movie "War of the Worlds " dated of 1953, the tv series "Lost at Space" dated of 1965 and the cartoon "The Jetsons" dated of 1962, among others. Ramón is a limited edition, hand crafted with Argentinean wood, flexible iron and recycled gray paper with silk-screen print."
September 22, 2009 | 3 Comments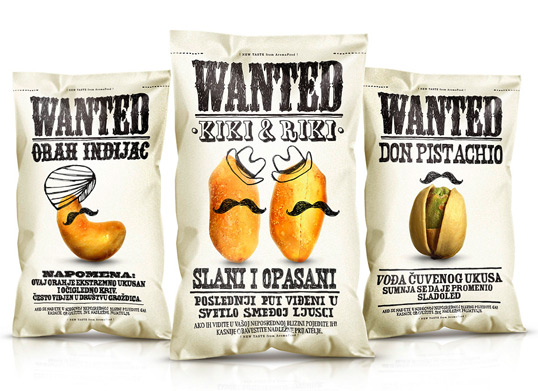 Designed by Peter Gregson | Country: Serbia
"PG developed concept and visual identity for new nut packaging called WANTED (pistachios, cashew nuts and peanuts). The aim of this project was to create an eye catching and funny package for the most desired (wanted) products. Each product has a warrant for a wanted person – ingredient on the front. For instance cashew nut is an Indian. In a Serbian cashew nut is translated as Indian nut, which explains the turban."
September 22, 2009 | 3 Comments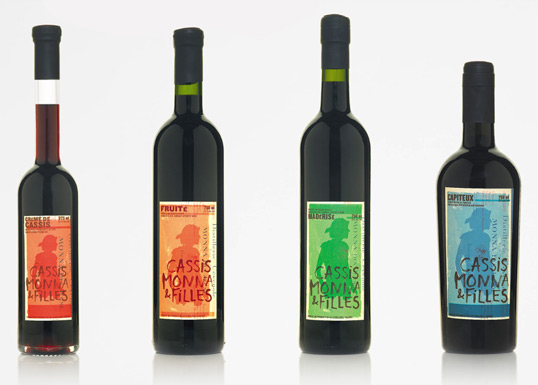 Designed by Orangetango | Country: Canada
September 21, 2009 | 10 Comments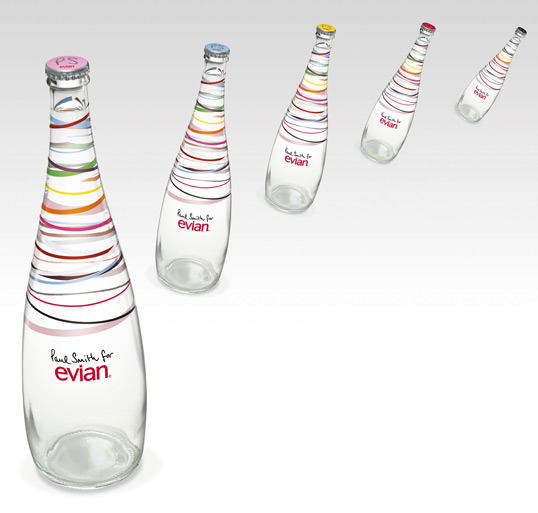 Designed by Paul Smith | Country: United Kingdom
"Following its annual trend in partnerships with Fashion Designers, Evian has linked up with one of the most creative designers, known for his sense of fun and optimistic attitude – Paul Smith!  The new exclusive Evian bottle (image below) is designed with a festive theme in vibrant colors – with a nod to the famous Paul Smith stripes – which elegantly underlines the purity of the natural spring water from the French Alps.  The annual Evian designer bottle tradition began in 2008 with a limited edition bottle designed by Christian Lacroix, followed in 2009 with Jean Paul Gaultier."