September 9, 2009 | 7 Comments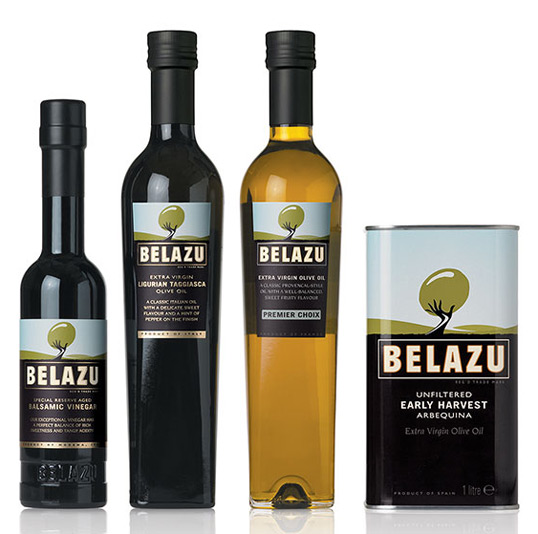 Designed by Turner Duckworth | Country: United States
Created for a chef turned olive oil producer, obsessed with the quality of his product. Available in all the top groceries… and in the permanent collection of the Tate Modern… cafe."
September 8, 2009 | 2 Comments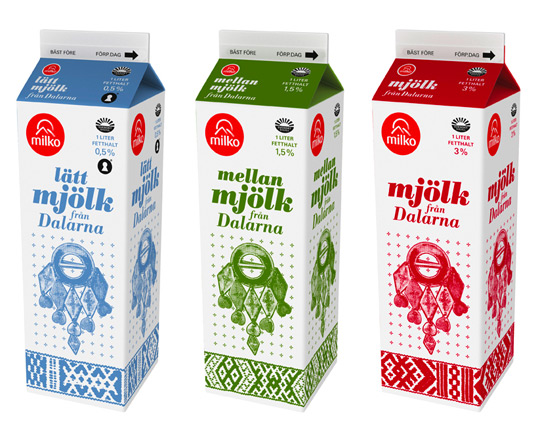 Designed by United Power | Country: Sweden
Interesting work from Swedish studio United Power for Milko, one of Sweden´s largest dairy companies producing milk products.
September 8, 2009 | 2 Comments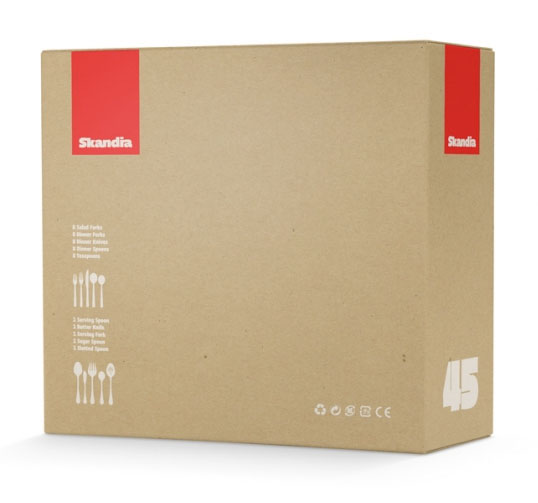 Designed by BBDK | Country: United States
Lovers of minimalism will enjoy this packaging solution for a Scandanavian flatware company.
September 7, 2009 | 7 Comments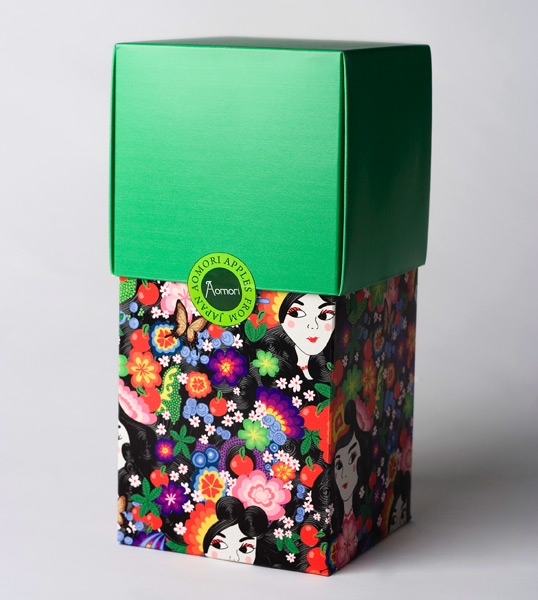 Designed by Sara Strand | Country: Sweden
"Packaging for japanese apples. The packaging is made for two apples."
September 7, 2009 | 1 Comment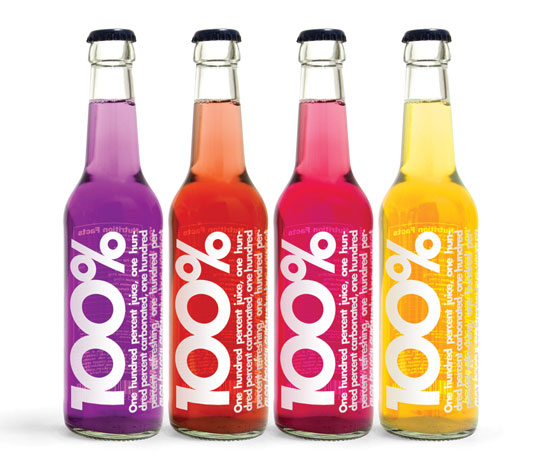 Designed by BBDK | Country: United States
"When approached by an independent beverage company to rebrand their line of 100% natural, carbonated juices, BBDK responded with a simple question. "Why not call it 100%?" It only makes sense. Graphically, we felt that nothing said pure better than clean graphics and a direct statement so we decided to K.I.S.S. (Keep It Simple Stupid). This direction also helps to differentiate these beverages from all of the other 'natural' soda options. And so another brand is born. Watch for it in your local grocery stores."
September 6, 2009 | 3 Comments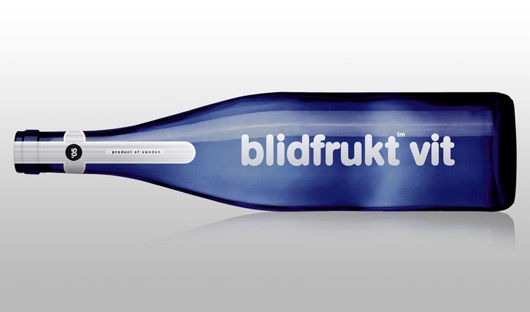 Designed by Lowres | Country: The Netherlands
"The packaging of the product – white wine from Sweden is totally based on Swedish characteristics. The cross from the Swedish flag, the color of the glass and the poetic name of the wine – which is also a bit in contrast with the rough Swedish landscape."
September 5, 2009 | 6 Comments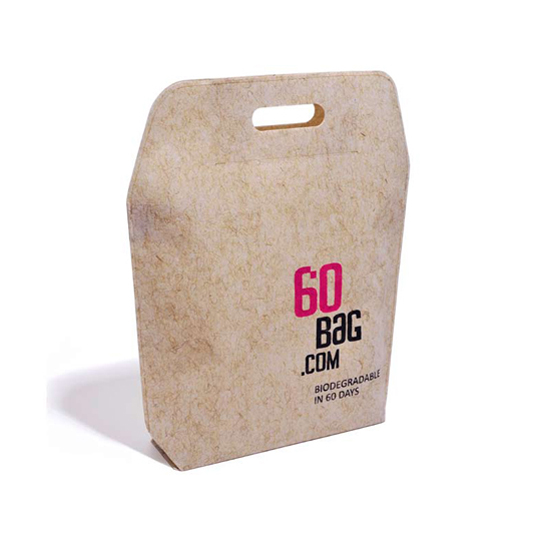 Designed by 60BAG  | Country: Poland
Is this the answer to non eco-friendly plastic carrier bags?
September 4, 2009 | 1 Comment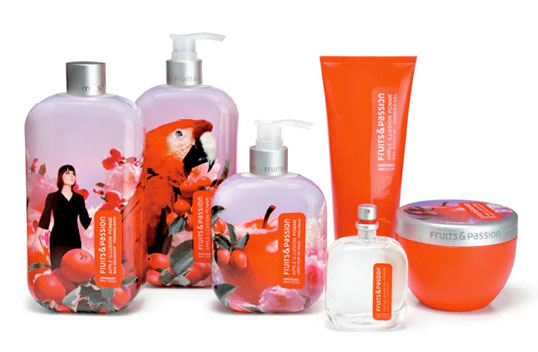 Designed by Identica | Country: Canada
Pretty packaging for bath and body products aimed at a mainly female consumer base.
September 4, 2009 | 10 Comments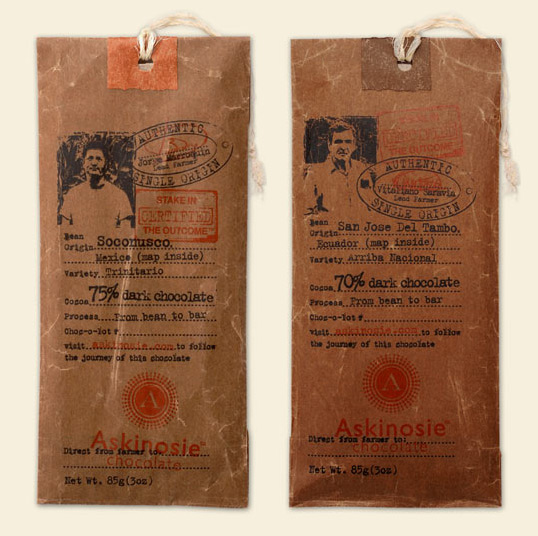 Designed by Element Eleven & Kristina Sacci | Country: United States | Buy it
Askinosie Chocolate has some beautiful packaging in their product line. Does anyone know who is responsible for these designs?
September 4, 2009 | 4 Comments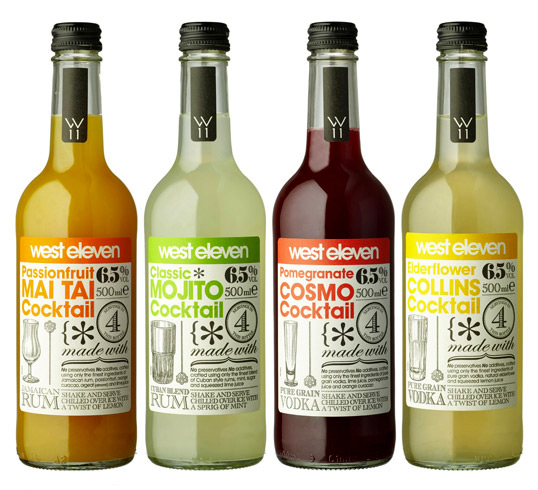 "West Eleven Cocktails, created by leading mixologist Ben Reed are the first Real Cocktails Bottled. They are made with real fruit, the highest quality mixers and spirits, and contain no additives or preservatives."