September 3, 2009 | 3 Comments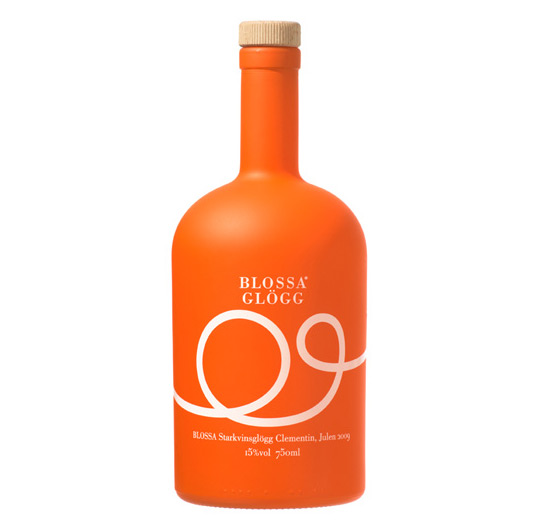 Designed by BVD (Blidholm Vagnemark Design) | Country: Sweden | Font: Bodoni
"For the seventh year since the premiere for Blossa annual edition mulled wine, BVD is now introducing this year's edition. The taste is of clementines, imparting the traditional Christmas feeling combined with a vigorous freshness, which is also reflected in the intense orange colour of the bottle. The decor unites the figures 0 and 9 into something that looks like icing on a Christimas biscut or the trace of a skate blade on winters ice.
September 3, 2009 | No Comments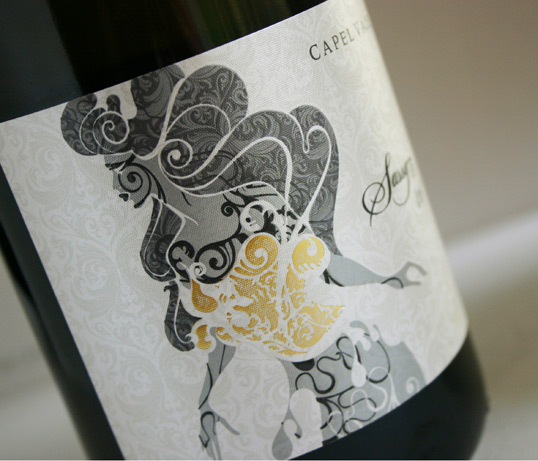 Designed by Public Creative | Country: Australia
"Capel Vale Wines is a pioneer in the Western Australian wine industry and amongst the first to be established with vines planted in 1974. PublicCreative was engaged by Capel Vale in 2007 to re-brand the entire company's communications and packaging. Sassy is the last in a long line of 're-invention' projects for Capel Vale.  The breif was to create a new stand alone brand for their Sparkling product.
September 3, 2009 | 4 Comments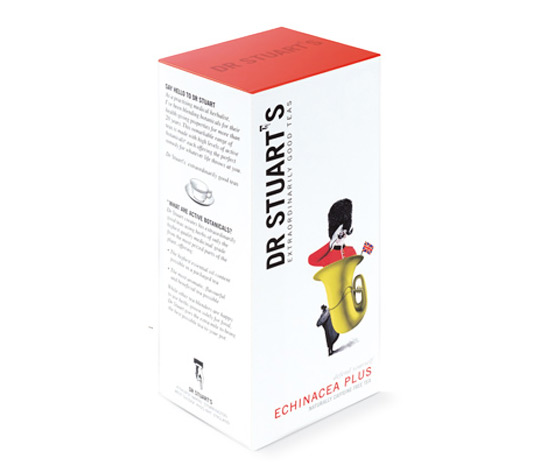 Designed by Pearlfisher | Country: United Kingdom
"Task: Strategic repositioning, moving from medicinal functionality to irreverent inspiration.
Scope: Brand identity and packaging design, naming, writing and tone of voice."
September 2, 2009 | 2 Comments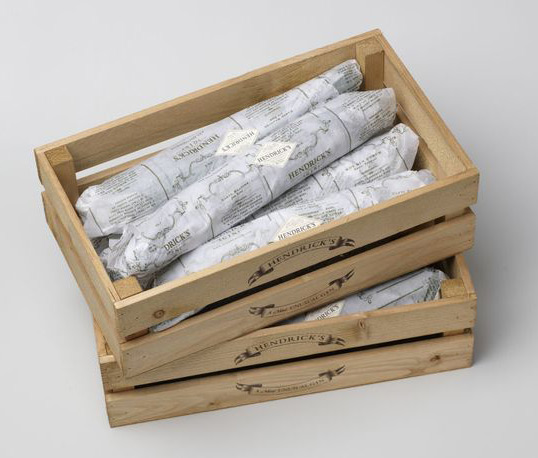 Designed by Here Design | Country: United Kingdom
"Inspired by vintage fruit crates we came up with the idea of lovingly packaged cucumbers, the essential ingredient of a Hendrick's & Tonic. Each cucumber is wrapped in a bespoke tissue paper and sealed with sticker. Each sheet of tissue paper features six classic Hendrick's cocktail recipes."
September 2, 2009 | No Comments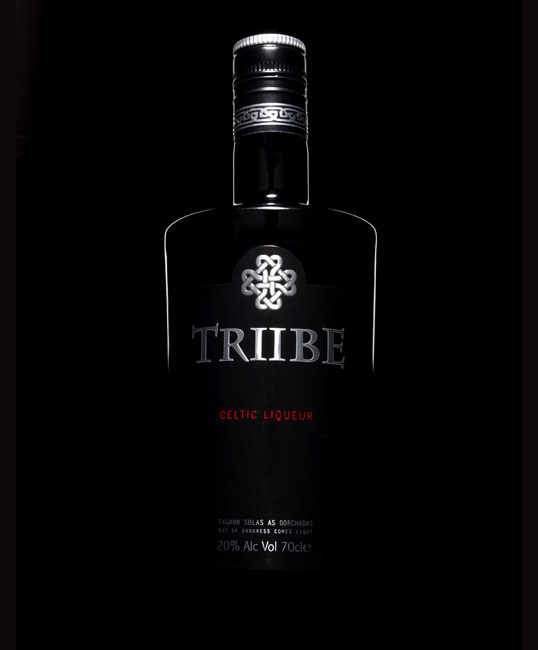 Designed by Reformed Spirits Company | Country: United Kingdom
"The Reformed Spirits Company is excited to announce the launch of Triibe, the world's 1st clear cream liquor.  Over several years the RSC has painstakingly used its specialist skills and knowledge in the drinks industry to create a premium cream liquor that is dairy and lactose free.  Triibe is velvety smooth with subtle hints of vanilla, caramel and chocolate.  The crystal clear liquor was created using top quality organic ingredients including charcoal filtered Irish malt whiskey blended with honey and royal jelly for a delicious taste sensation.
September 1, 2009 | 8 Comments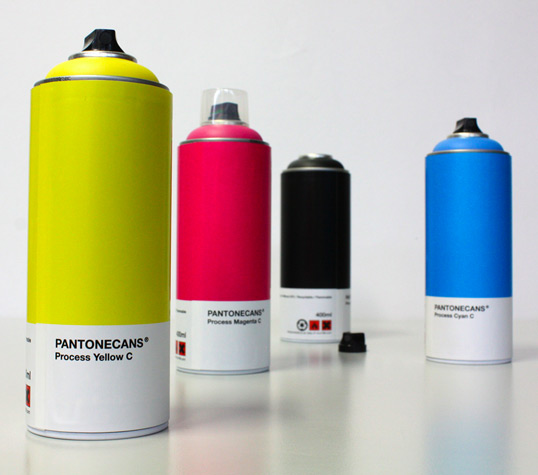 Designed by Nico189
Stumbled upon this via Flickr. We'd love to know more about this project if anyone has information regarding it.
"In the line of the variations around Pantone, a personal project carried out by artist Nico189. Baptized "PANTONECANS®", An object which is not intended to become a commercial product."
September 1, 2009 | 3 Comments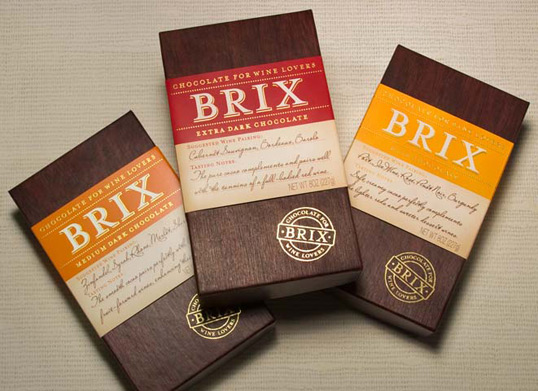 Designed by Michael Osborne Design | Country: United States | Buy it
"Brix is the first line of chocolates specifically blended to compliment wine. Based on the finest single origin chocolate from Ghana, Brix masterfully combines the outspoken character of the single origin chocolate with the smoothness of the highest quality confectionary chocolate.
The result is a blend so pure in flavor that it actually enhances those nuances found in great wines, without confusing the palate. It is sold in eight ounce bricks, meant to be fractured like a hard cheese, "Brix" is also roughly defined as the sugar content of a grape before it is harvested for wine. Thus a little play on words"
September 1, 2009 | 8 Comments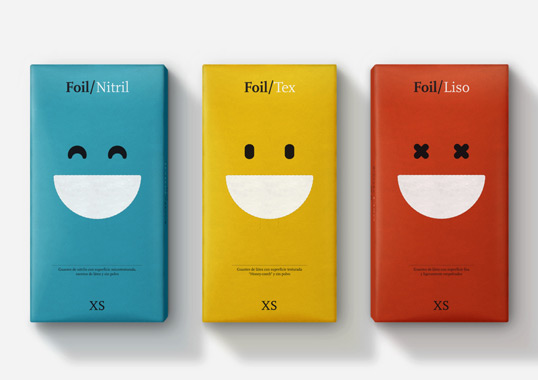 Designed by Gabriel Morales | Country: Spain
From what I can translate it seems that these are some type of glove. Being that they're latex free it seems like they may be a rubber glove of sorts. Whatever type they are, the packaging is palyful and beautifully simple.