November 11, 2009 | 7 Comments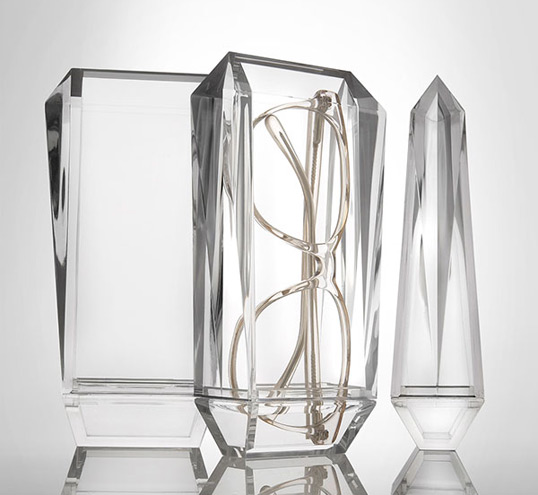 Designed by SabotagePKG | Country: United Kingdom
"Taking their inspiration from the idea of prisms and glass reflections, SabotagePKG has created a truly unique glasses case which looks like it has been carved from glass or crystallines. The result is as eyecatching as the glasses themselves, perfectly complementing the Prism brand's positioning towards people for whom glasses are an important aesthetic accessory.
November 11, 2009 | 11 Comments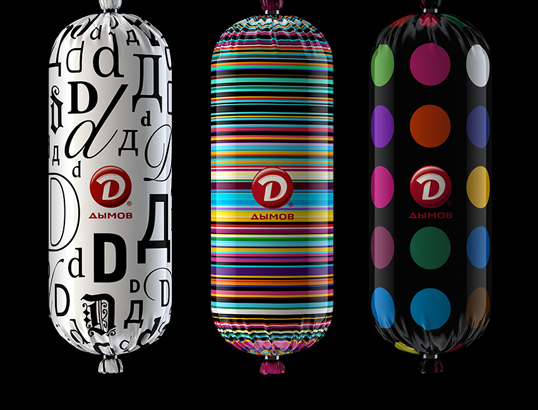 Designed by FIRMA | Country: Russia
Without a doubt these are the most colourful sausage wrappers we've ever seen, all with very unique personalities. With their eye-catching colours and patterns, we can imagine these would make quite a display in the deli aisle.
November 10, 2009 | 10 Comments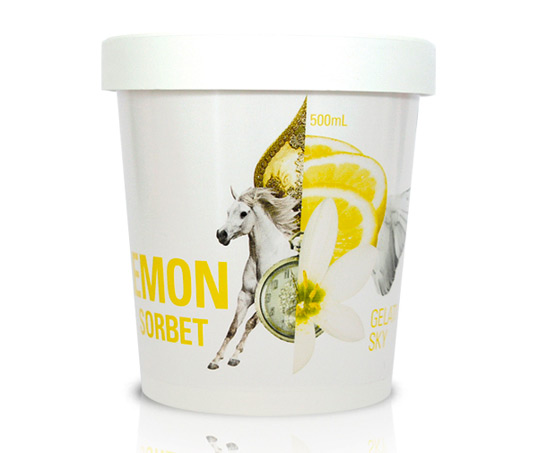 Designed by Truly Deeply | Country: Australia
"This project was to re-brand Gelati Sky, a boutique, premium gelati range. The story of Gelati Sky had such strong personality. It was based around Gelati Sky founder Paul Scalisi memories of growing up in Rome, eating gelati – 'a world where every moment seemed frozen in an amazing sensory assault and every cloud in the sky made you feel it was about to rain gelato'. We were looking for something that was strikingly unique, represented his story and would create conversation.
November 10, 2009 | 5 Comments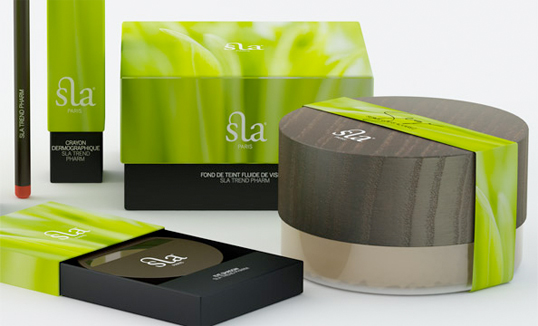 Designed by Zoo Studio | Country: Spain
Simple, logo-driven packaging for a cosmetics company. The most beautiful piece in the collection has to be the wood-capped loose powder container, although there is a lot to be said for the bright white type paired with the matte black packaging (shown after the jump).
November 9, 2009 | 1 Comment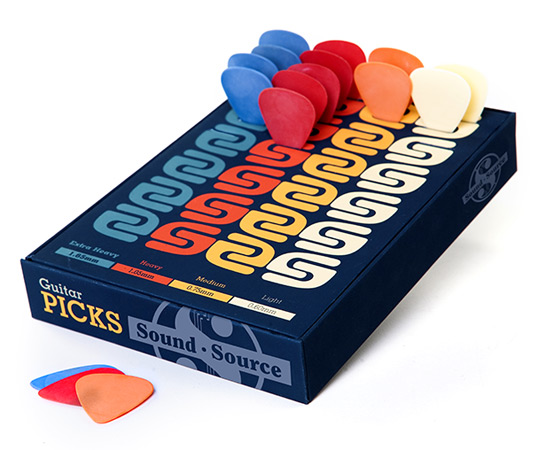 Designed by David Biglow | Country: United States
David Biglow is a recent Portfolio Center in Atlanta graduate.
November 9, 2009 | 3 Comments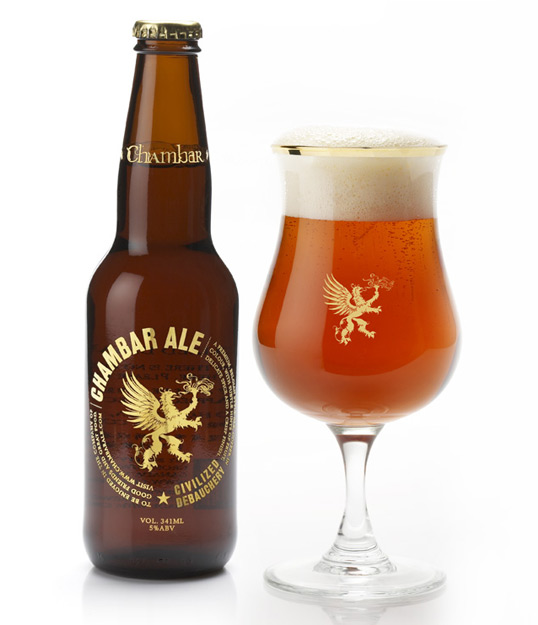 Designed by Glasfurd & Walker | Country: Canada
"Chambar Ale is the first of a new range of Belgian style beers produced by renowned Vancouver restaurant, Chambar. With a character that embodies the restaurant's motto of 'Civilized Debauchery', Chambar Ale was crafted for pairing with great food and good friends. It's a beer for those who love life's finer things; a beer for the connoisseur. With this in mind, the label design and production was critical to the beer's positioning. The bespoke label is screen printed in 22ct gold, precious metal ink onto amber glass."
November 9, 2009 | 2 Comments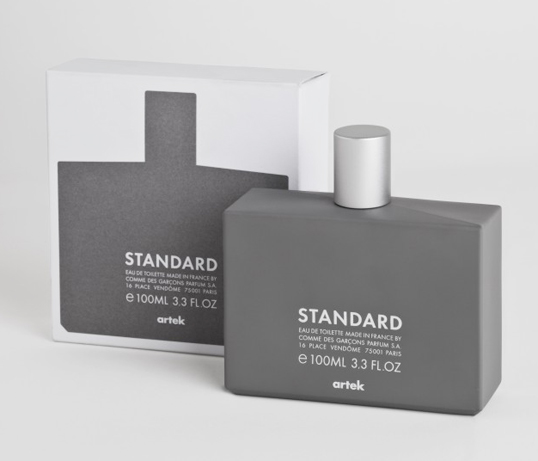 Designed by Artek & Comme Des Garçons | Country: Finland
The box, with its slightly textural grey silhouette feels stronger than the bottle itself. Both components strongly echo the work of furniture design shop Artek, who are based primarily in Finland but who have offices worldwide.
"The unisex fragrance was created in line with Artek STUDIO's brief on combining synthetic and natural elements. The final scent was developed by Christian Astuguevieille, perfume creator at Comme des Garçons. The result is a blend of Finnish Labrador Tea, Twinflower Linnea Borealis, metal and rust in the base notes and fennel, ginger, lemon, musk, saffron and cedarwood in the top notes. The visual aesthetics of the STANDARD fragrance were developed to stand along with Artek's ideology and existing products. In line with Artek's design ideology, the scent is created with the ambition to nourish physical and emotional wellbeing."
November 8, 2009 | 3 Comments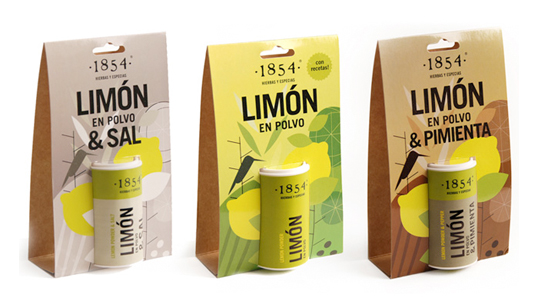 Designed by Estudio Clara Ezcurra | Country: Argentina
These cheery lemon powder shakers would easily make themselves seen on a busy spice rack or disorganized kitchen cupboard. The simple display packaging is useful to supermarkets who can either hang or stack the product.
November 8, 2009 | 3 Comments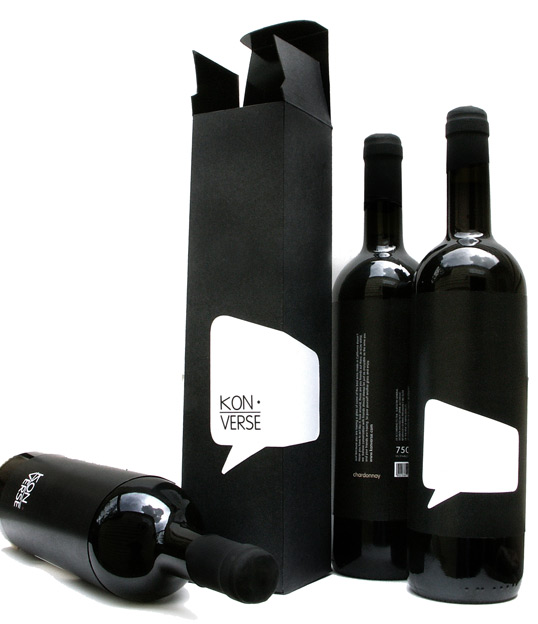 Designed by Aaron Willard | Country: United States
Kon•verse: Logo and packaging design for a California wine company. The packaging uses a minimalist design approach to capture the essence of the brand.
November 7, 2009 | No Comments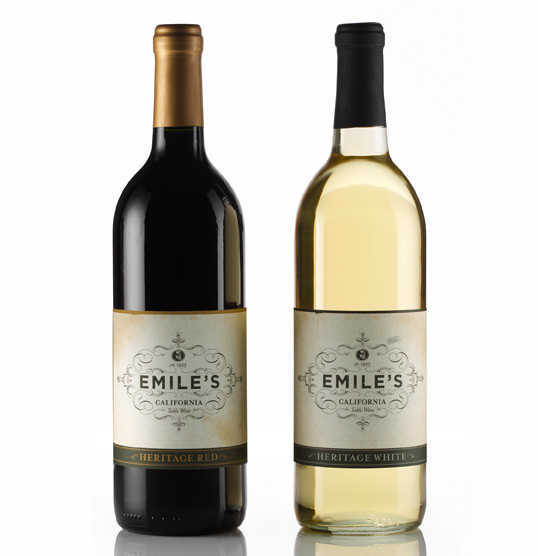 Designed by Autograph | Country: United States
"Established in 1925, Guglielmo Winery in Morgan Hill was in need of a brand overhaul. They approached us to take a holistic approach and provide brand consultancy with the aim of better positioning themselves within the industry.
The process required an intimate approach and complete transparency about their current positioning and where they needed to be in the future. This detailed approached led us to accentuating their biggest asset – their heritage – and adding a considered modernity to the three brands of wines.