March 16, 2010 | No Comments
Designed by Gundolf Plotenhauer | Country: United States | Buy it
Beautiful packaging for famed movie director, producer and screenwriter Francis Ford Coppola's Diamond Collection of wines. The use of wrapping wire to form that shape of a diamond is an interesting and unique approach. If you you know who is responsible for the design please let us know.
March 16, 2010 | 4 Comments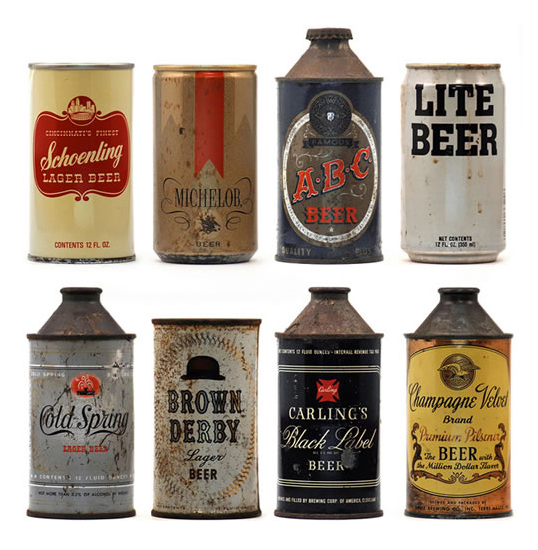 More vintage packaging for your viewing pleasure, this time in the form of beer cans. There is something about the simple elegance of these cans that we don't see much of with the brands of today. Someone should also bring back the spout top cans, what's old is new right?
Via Hello Again
March 16, 2010 | 1 Comment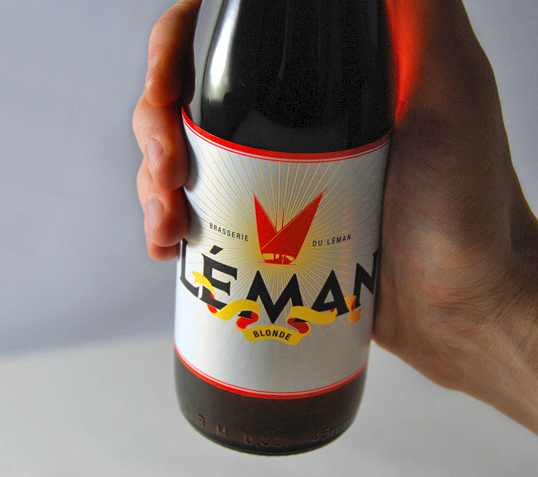 Designed by Überknackig Studio | Country: Belgium
"The 'Léman' beer label design is inspired from the Lac Léman, where Alpine mountains plunge into the lake's waters, and where the lake's traditional boats were used to carry the stones for the building of cities and harbours littered along its shores. Traditional label characteristics are employed, though not excessively, in order to merge this brand new brewery's image with its production of traditional beers (Real Ale), Pale Ale and Wheat Ale."
March 16, 2010 | 6 Comments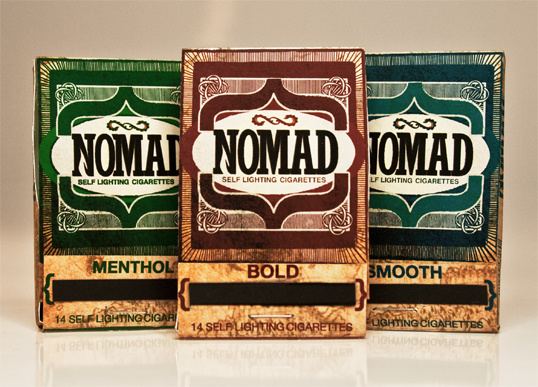 Designed by Matthew Smiroldo | Country: United States
"All smokers have the problem of forgetting a lighter at the most inconvenient times. Nomad is a brand that I created to solve this problem with a self lighting aspect. The tip of the cigarettes echos the design of a match. When the cigarette is struck against the box it self lights and is ready to smoke. Reinforced by bamboo strips, these non traditional tobacco sticks are strong enough to strike but still have great flavor.
The packaging was created to resemble a matchbook, communicating the self lighting aspect. I wanted the graphics to convey a bohemian and edgy feel. Inspired from old western designs and matchbook covers i developed the nomad design solutions in three flavors."
March 16, 2010 | 2 Comments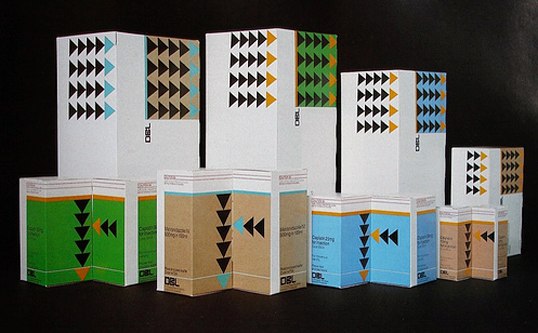 Vintage medicine packaging from the 1960s-1980s, most of which originate from the (out of print) 1984 publication Graphis Packaging 4. If you own this book or happen to know the designers of the first two pieces featured, please let us know in the comments.
Above: Designed by: Gary Emery of Emery Vincent Associates for David Bull Laboratories
March 15, 2010 | No Comments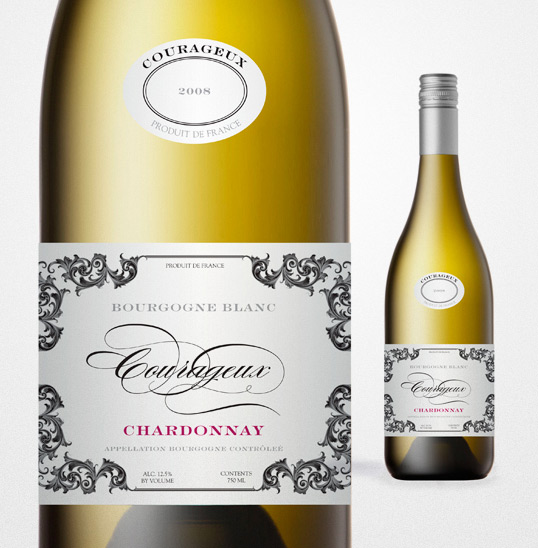 Designed by Rhinocerosred Design | Country: United States
"Courageux was designed as a private label wine for a retailer and ts visual language speaks to the traditional higher cost wines of the Burgundy Region of France utilizing high quality print techniques and materials, yet this bourgogne blanc is at an entry level price point."
March 15, 2010 | 2 Comments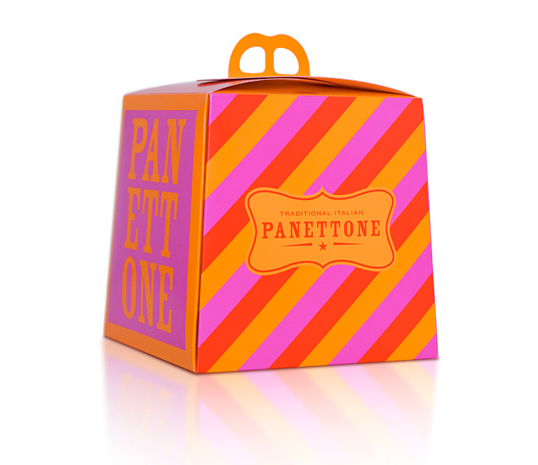 Designed by Pearlfisher | Country: United Kingdom
Pearlfisher have done it again, producing more beautiful and varied packaging work for Jamie Oliver. Check out our previous post on Jamie Oliver packaging here.
March 15, 2010 | 1 Comment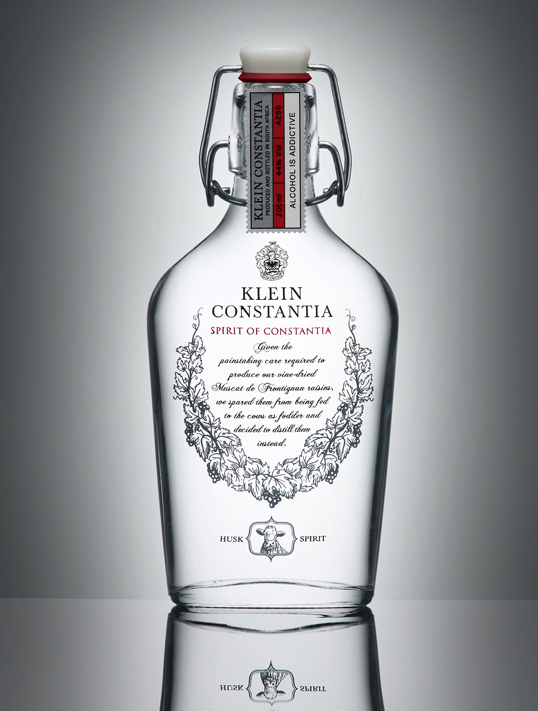 Designed by AT PACE | Country: South Africa
"Klein Constantia didn't know what to do with the grape skins that were left over from the production of their award winning wines. In the past they had fed the skins to their cows, but they decided to produce a limited edition grappa, as a gift to the people that were important to their business.
Because the Grappa wasn't intended for sale, Klein Constantia proposed a "half-jack" bottle with a screw cap, but AT PACE was able to source 4000 beautiful bottles with a unique porcelain wire stopper. It wasn't the type of bottle Grappa was usually sold in, since it wouldn't have to compete with other products in the category, instead it felt unique and special. The design was simple and told the story of how the Grappa had come into being, but also made the product feel premium and important, more befitting of an artisanal gift.
Which made everyone happy, everyone except the cows that is. Which is why we included the illustration of the grumpy cow. A playful nod, to the cows who would no longer be able to enjoy their post-harvest treat."
March 15, 2010 | 3 Comments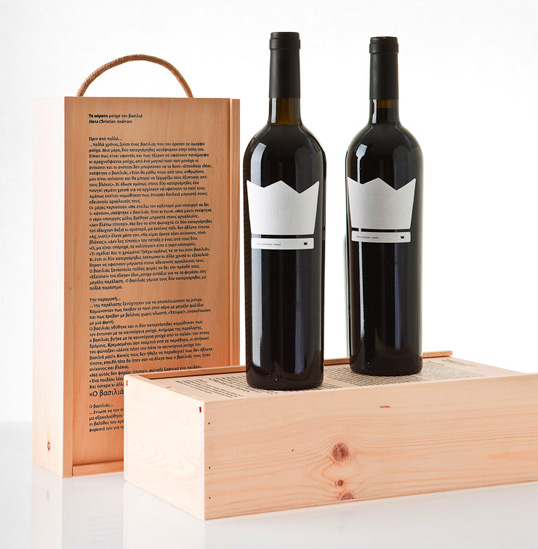 Designed by BeetRoot Design Group | Country: Greece
"Brief: a new winemaker contacted us in order to provide a visual identity to their new wine. The wine is of extremely high quality, but free from any filtering or chemical treatments So it sits there exposed, without any chemical aid for the consumer to taste it.
Continue…
March 14, 2010 | 1 Comment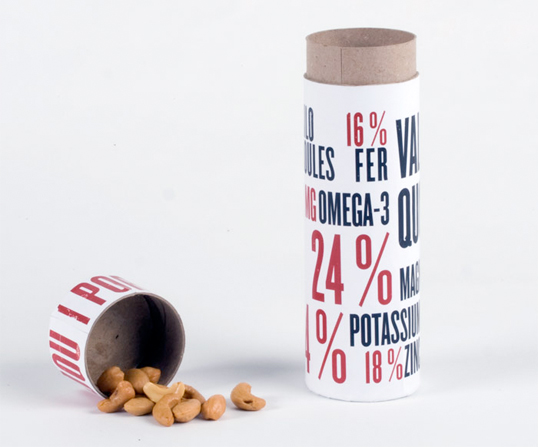 Designed by Jolin Masson-St-Onge | Country: Canada
A packaging concept for cashew nuts where the portion size is measured by the lid and the nutritional information of the product is presented in a large, typographic format.