March 13, 2010 | 2 Comments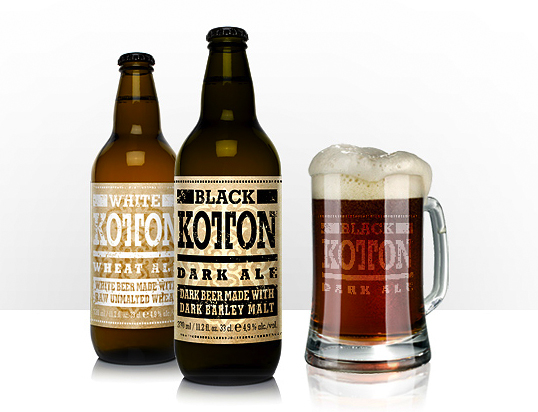 Designed by Dreamerworx | Country: Bulgaria
"Beer for the hard working tough guy. With no doodles, gold platings, any insignificent items whatsoever. Tough as an army boot."
March 12, 2010 | 7 Comments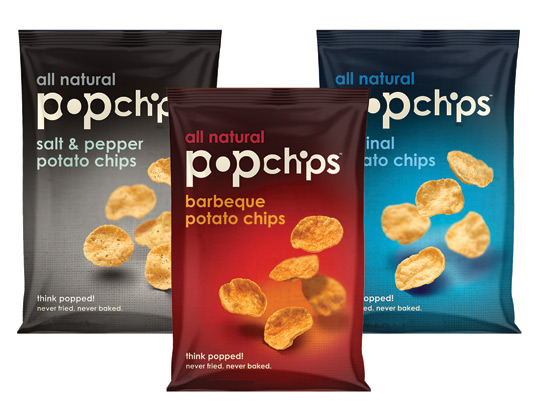 Designed by Turner Duckworth | Country: United States | Buy it
"Keith Belling, CEO of popchips, worked with Turner Duckworth, a London-based, international brand design agency with an office in San Francisco, to create the bold popchips packaging. Designed to be uncluttered and simplistic, the packaging incorporates a sans-serif typeface with the letters "o" and "i" highlighted in negative space. The packaging was originally inspired by the design of Britain's private label packages from Marks & Spencer. Further, the popchips bags are offered in assortment of bright colors that correspond with each flavor and give the product extra pop."
March 12, 2010 | 4 Comments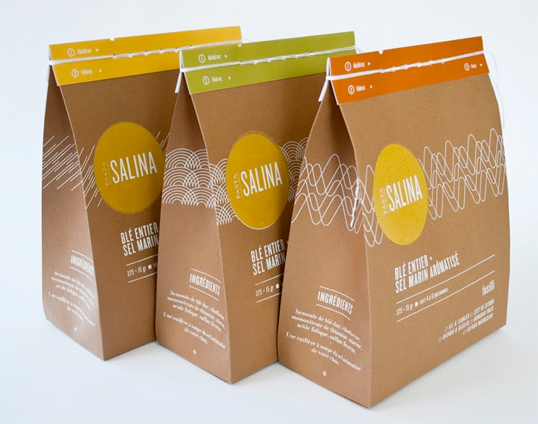 Designed by Emanuel Cohen | Country: Canada
Lovely student work with a clever opening system, which you can see in action here.
March 12, 2010 | No Comments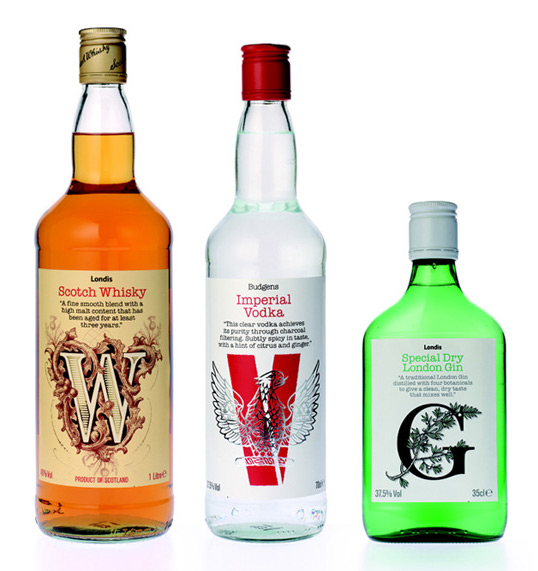 Designed by Pentagram | Country: United Kingdom
"Harry Pearce and his team have been commissioned to redesign the complete own brand range for Budgens and Londis stores.
The own brand range has three levels, Good, Better, and Best, and many of the redesigned Good Value range have already hit the shelves with Pentagram's designs for Good Value Jaffa Cakes and Good Value Assorted Crisps winning the Quality Food Awards 2009.
March 11, 2010 | 7 Comments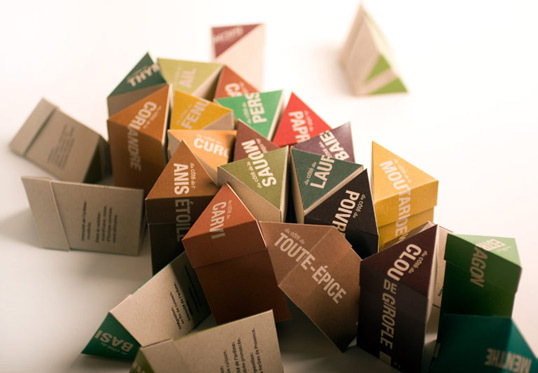 Designed by Geneviève Côté | Country: Canada
"If it is indirectly the quest of spices that led to the discovery of the Americas by Europeans, the passion has definitely not had much influence on American cuisine and, in fact, except salt, pepper marginal and some spices, we are collectively ignorant regarding all these subtleties that distinguish the food of men from that of animals.
March 11, 2010 | 5 Comments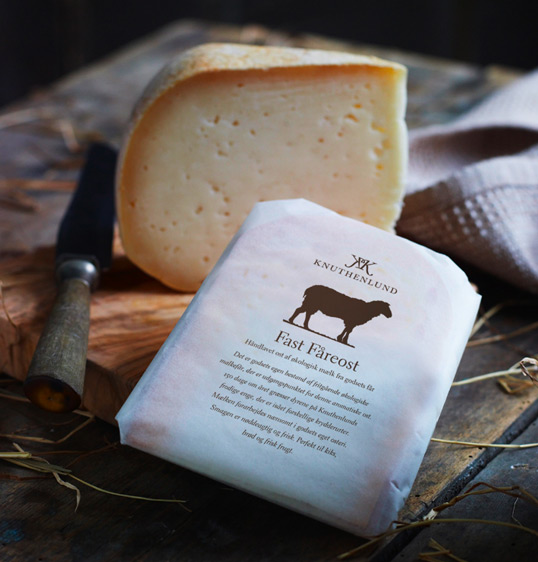 Designed by envision:design | Country: Denmark
"Knuthenlund Estate in Lolland has operated an organic farm since 2007, striving to offer high quality organic foods and at the same time taking care of the unique nature, that is characteristic for the Danish island of Lolland. In the Easter of 2009, Knuthenlund opened a whole new dairy farm in one of the former barns on the estate. The dairy farm is based on milk from the estate's own organic milking sheep and goats. The fresh milk is handled very carefully to preserve its taste and structure.
March 10, 2010 | 1 Comment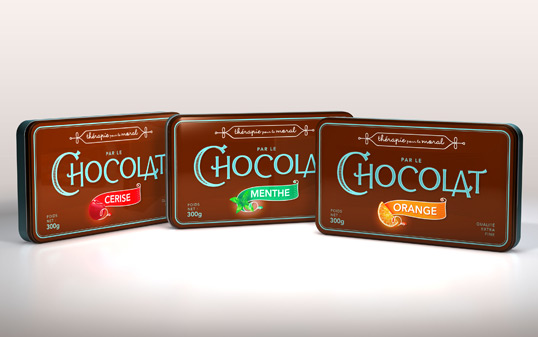 Designed by Samy Halim | Country: France
Concept work from designer Samy Halim.
"Thérapie pour le moral is a little joke, that means this brand can buck up the moral of the person if she was in a sad mood. I was inspired by the packaging design of the last century, but I wanted to keep in mind some modern and actual codes."
March 10, 2010 | 2 Comments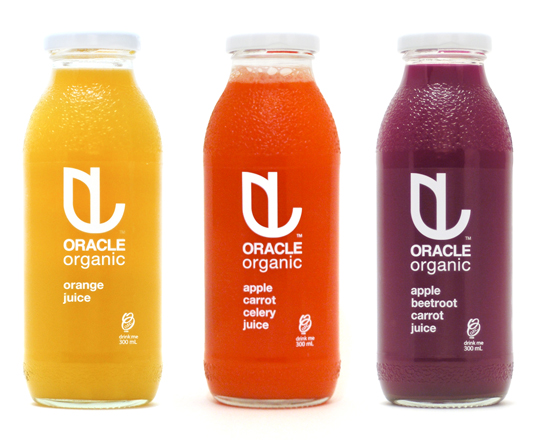 Designed by Fenetik Design | Country: Australia
"When we originally sat down with Oracle, the company had been in production for a little over a year, and with products starting to fill local and national grocery store and cafe shelves, they were ready to take a look at strengthening their labels and packaging.
After looking at the previous bottle, which had a bit of a busied pattern effect on an opaque wrap around label, the objective for our design seemed clear – to produce packaging that let the richness of the juice shine through. By allowing the juice to provide all of the needed colour, we were able to utilise minimal white text as the display for the company branding and juice variant details. In doing so, we were able to "fill up" the logo with the product itself. As the juice colour becomes the signifier for the variant, customers can easily spot their flavour on the shelf, and in their side by side combination, the entire range starts to take on the effect of a little fruit and vegetable garden ready for picking."
March 10, 2010 | 2 Comments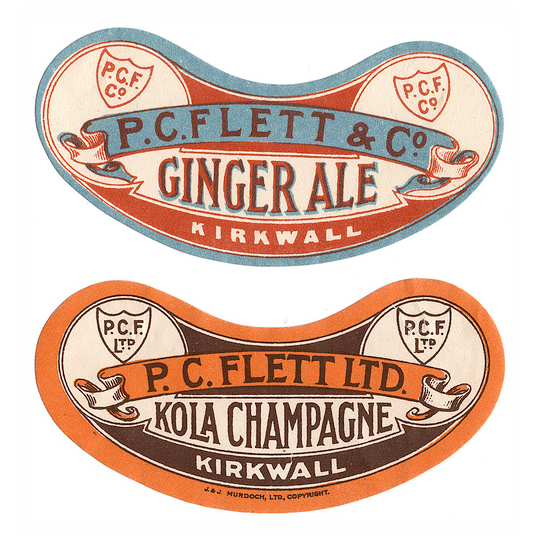 Designer: Unknown | Country: United Kingdom
We came across these beautiful soda labels on designer Jane McDevitt's Flickr and just had to share them.
March 9, 2010 | 1 Comment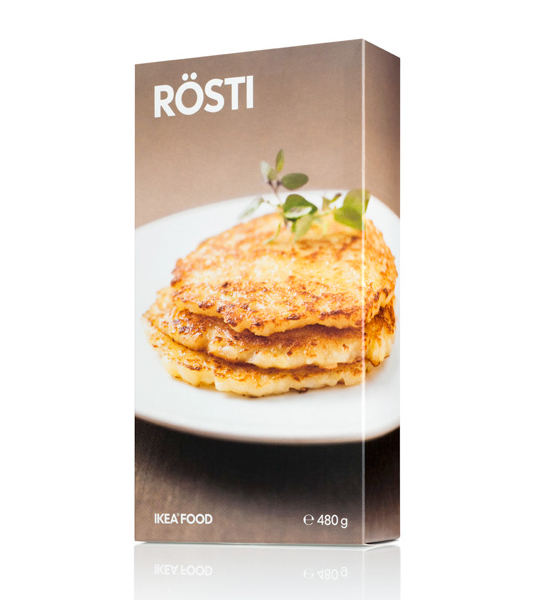 Designed by Stockholm Design Lab | Country: Sweden
"Stockholm Design Lab created a design and packaging concept for IKEA when the company combined its various food and catering units under the joint name IKEA FOOD. The packaging concept is for a range of food products sold under the IKEA FOOD label, expressing the key values: reliable, good quality and Swedish. The package design is based on three approaches – photographic, graphic and transparent."