March 4, 2010 | 3 Comments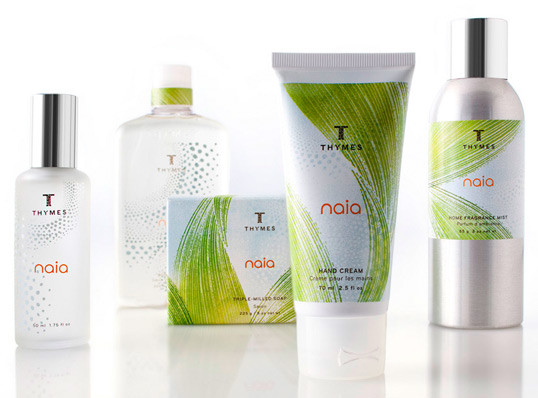 Designed by Zeus Jones | Country: United States
"Naia is a clean, crisp fragrance that activates the senses. The packaging highlights the fresh simplicity of the products by wrapping them in illustrations of translucent leaves and splashes of water."
March 4, 2010 | No Comments
Designed by Omar Tehawkho | Country: Israel
"These are mock-ups for a packaging concept i came up with for a rebranding project we had during "character design" class. For my project i chose to rebrand "MEM", which is a shaving cream brand consumed mostly by older men and even older barbers.
The general concept was the simple and traditional "be a man" vibe all shaving products seem to go by, but i chose a different kind of "man", the ol' fashioned yet young and hip kind. so throughout the whole procces i tried to keep an "old times-vintage" feel going, while lightening things up with proud and silly tales of simple manly insight."
March 4, 2010 | 2 Comments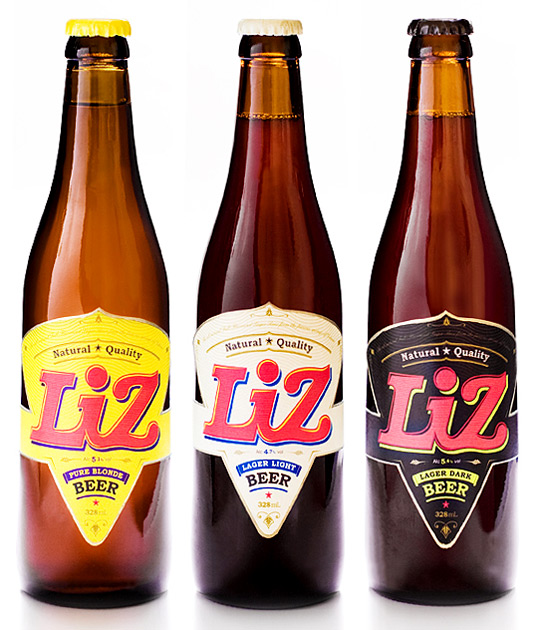 Designed by Avraham Cornfeld | Country: Israel
"Packaging design and brand identity for Liz Beer Company. The beer comes in three types: Light, Dark and Blonde."
March 3, 2010 | 1 Comment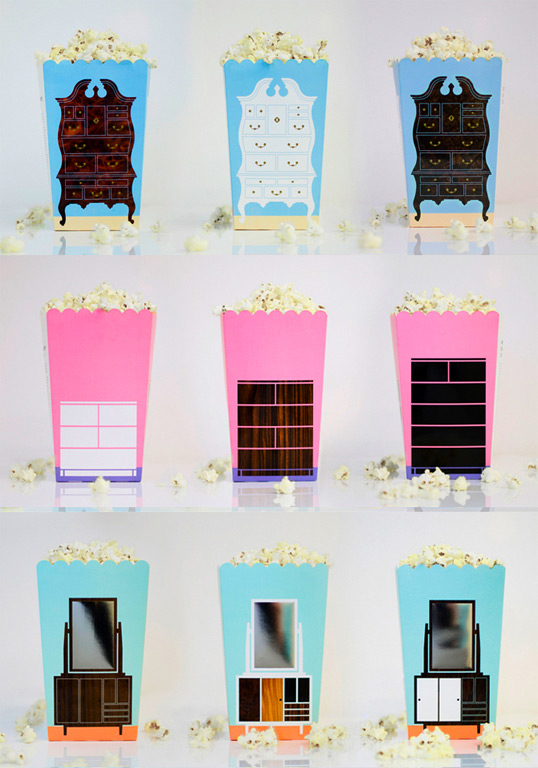 Designed by Milk | Country: Sweden
"Packaging design for  "Bureau of the Year 2010″ in Sweden. A competition where advertising-, media and design bureaus compete against each other based on clients' evaluations.
The event is sponsored by a printing company called Elanders. That allowed us to be more creative when it came to printing techniques. This series has partial gloss, 400 dpi raster on wood textures, silver foil and high quality paper to represent some of Elanders printing possibilities."
March 3, 2010 | 12 Comments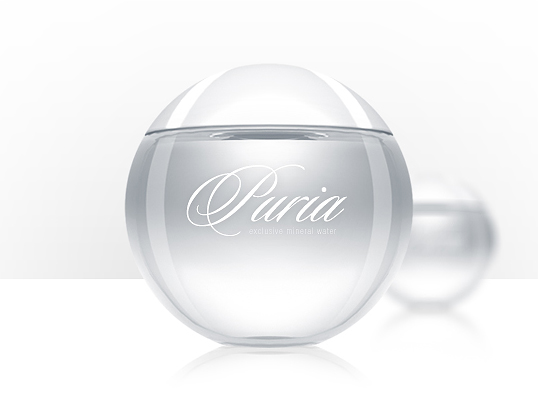 Designed by Dreamworx | Country: Bulgaria | Font: Sloop
"The idea behind this very exclusive mineral water design is very very simple – everything went from defining the most perfect shape inall of nature – the perfect circle. It is so simple yet so difficult to master, even art students hold exams on just drawing a perfect circle by hand. So the idea was to use the most perfect natural shape in designing this exclusive mineral water bottle. It features a double-cap system with a plastic hood and a metal cap underneath for practical reasons, but not messing up the whole image of the design."
March 3, 2010 | No Comments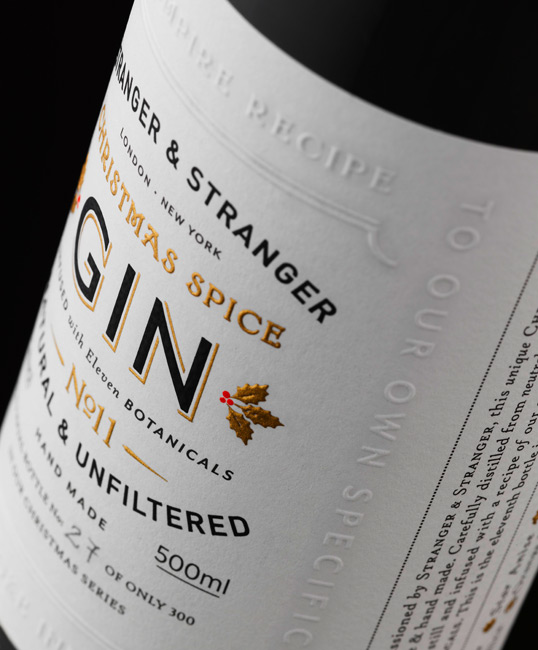 Designed by STRANGER & STRANGER | Country: United Kingdom
Last year champagne, this year gin. Thanks again to STRANGER & STRANGER for sending us one of their beautifully designed Christmas bottles. Hopefully it tastes as good as it looks.
"We sourced both the GIN – a specially commissioned small batch production to our own 'secret' recipe and the bottle. Everything was lovingly hand produced, including the labelling and packing of 300 bottles! This is the eleventh year we have produced a holiday gift bottle. We're already starting to plan number twelve."
March 3, 2010 | No Comments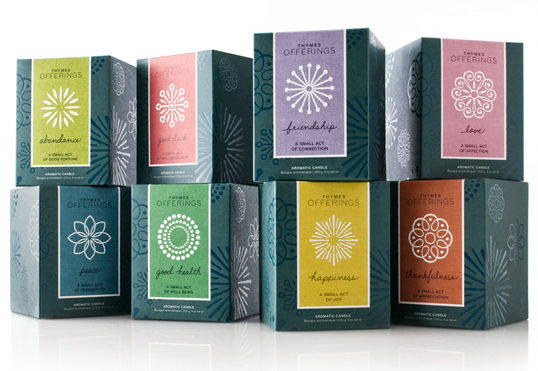 Designed by Zeus Jones | Country: United States
"The Thymes Offerings line consists of 8 individually fragranced candles, each crafted to evoke a particular sentiment or emotion. Symbols were created to represent each emotion, and colors were carefully chosen to match each fragrance. Handwriting was used to emphasize the personal nature of gift giving."
March 2, 2010 | 7 Comments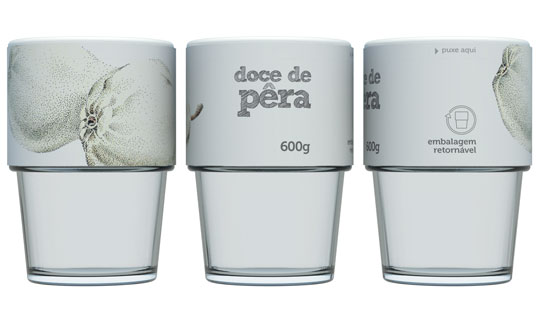 Designed by Roberta Zanette | Country: Brazil | Font: Sketch Block
"In 2009, I graduated in Industrial Design at UniRitter (Porto Alegre, Brazil). In order to do my final project, I decided to draw packaging for jam and jellies, because these products are pretty popular not only in the south of Brazil, but also in many other places. I had two main goals with my project: to affect the environment as little as possible and to develop a product with easy access to a great number of people.
Concerning the environment goal, I decided to project a returnable packaging system. After being used, the packaging should go back to their factory, where they would be washed and potted again. In this system, it is not necessary neither to discard packaging nor to manufacture new ones. I chose glass as the packaging material because it is very resistant and it can be recycled without losing any of its physical and chemical characteristics.
March 2, 2010 | 1 Comment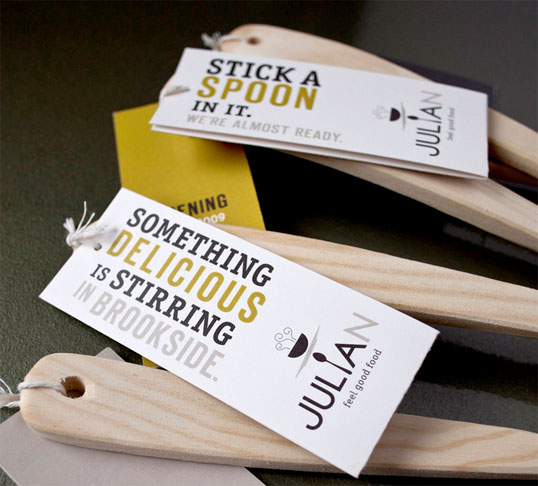 Designed by Jordan Gray Creative | Country: United States | Fonts: ITC Officina Serif
Part of a complete branding project for a new restaurant in Kansas City, this packaging uses a lovely simple colour palette and includes beautiful take-out boxes and bags.
March 2, 2010 | No Comments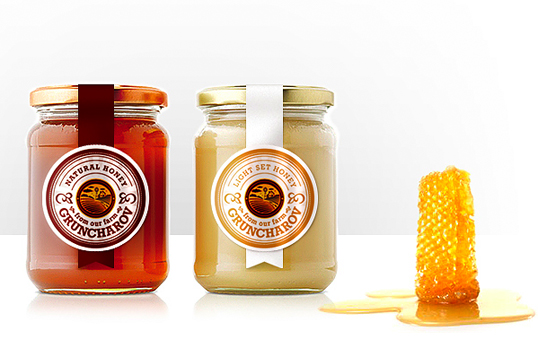 Designed by Dreamworx | Country: Bulgaria | Fonts: Rockwell
"The client wanted a very stylish retro-looking design, but with a modern appeal. So in the end it came down to a not so regular round shape, avoiding all the usuall bees, sunflower stuff."