March 1, 2010 | 3 Comments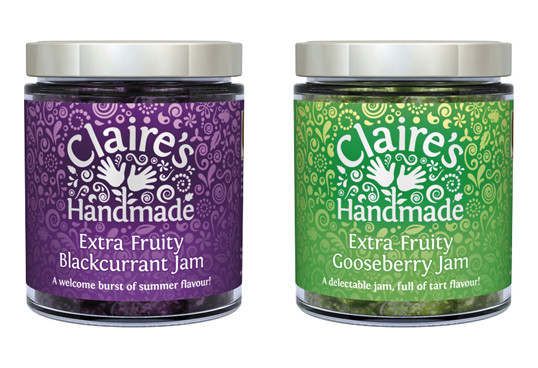 Designed by Simmer | Country: United Kingdom | Fonts: Fontin
"Specialist food and drink branding consultancy Simmer has just launched a new brand identity for artisan preserver Claire's Handmade.
Claire's Handmade makes delicious award-winning Preserves, Chutney, Piccalilli, Ketchup, Jam, Marmalade and Lemon Curd. Recipes are created by Claire Kent and her chef husband, ingredients are locally-sourced where possible and products hand-made in Cumbria. The range is sold in retailers around the North-West and further afield and are also served extensively in fine restaurants, tea rooms and foodservice outlets.
March 1, 2010 | 1 Comment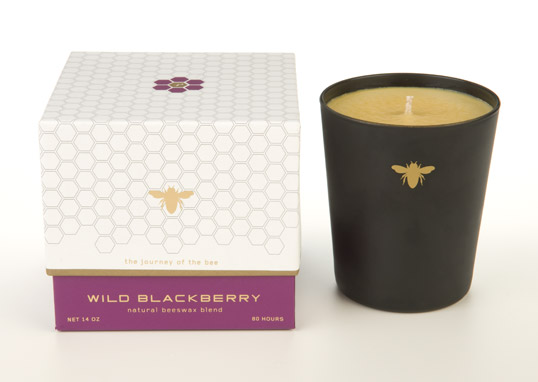 Designed by Paddywax & Principle | Country: United States
"Journey of the Bee was inspired by the bee's journey to pollination.  The concept behind the sleek packaging was a clean, modern aesthetic that blended the signature honeycomb pattern and colors associated with each "stop" along the journey.  It begins with Clover and ends in Raw Honey."
March 1, 2010 | 27 Comments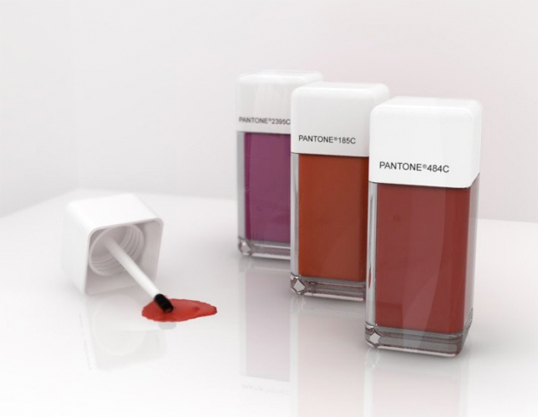 Designed by Renata Veiga | Country: Brazil | Fonts used: Neue Helvetica
A concept for Pantone-licensed makeup, executed in a simplistic style akin to existing Pantone merchandise.