April 12, 2010 | 2 Comments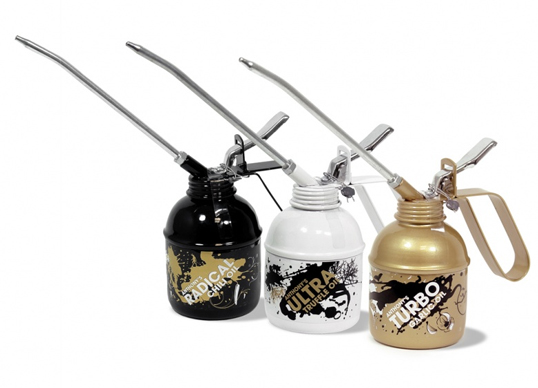 Designed by KOREFE | Country: Germany
"The Mini Garage Winery has its origin in an tractor workshop. Winemaker Anthony Hammond produces his delicatessen products of the mini-series with a touch of the garage workshop.
These three Delikatessöle in the flavors chili, garlic and truffle, not only have motor oil names, but also come in similar packaging: oil cans."
April 11, 2010 | 5 Comments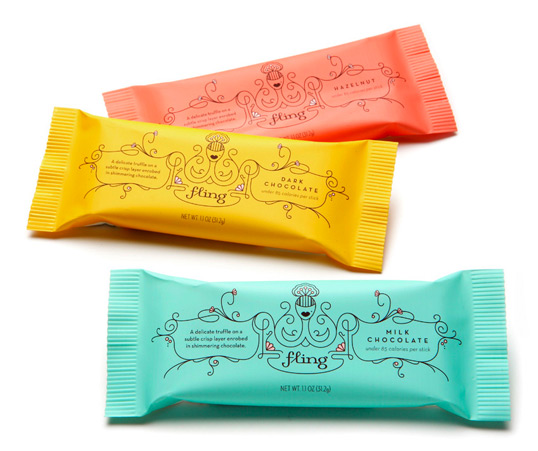 Designed by Anchalee Chambundabongse | Country: United States
"While at BBDO DesignWorks, I had the opportunity to design identity and packaging concepts for Fling, a new chocolate bar for the calorie-conscious, chocolate-loving fashionista."
April 10, 2010 | 15 Comments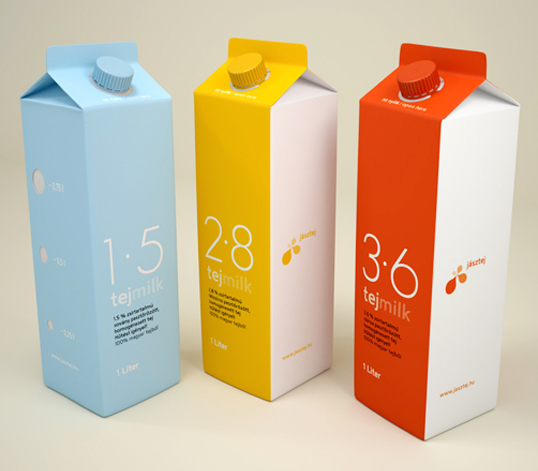 Designed by Fontos Graphic Design | Country: Hungary
Clean and simple typographic solution for this Hungarian dairy brand's visual identity. I wish we knew a bit more about it.
April 9, 2010 | 2 Comments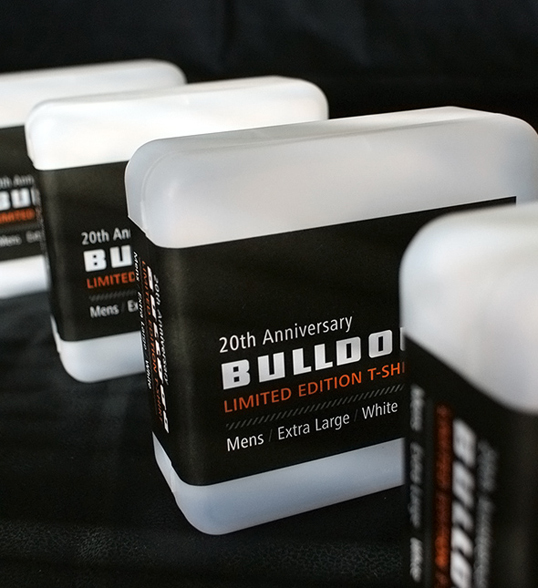 Designed by Bulldog | Country: Malta
"Over the years, our company has been very comfortable with presenting a witty face to the world – from our choice of name to the imagery that people associate with Bulldog.
We developed this visual pun to commemorate our 20th anniversary on February 10th, 2010. The piece fuses a crossword puzzle with our logo to create a playful visual shorthand for what Bulldog has done over the last 20 years.
April 9, 2010 | 8 Comments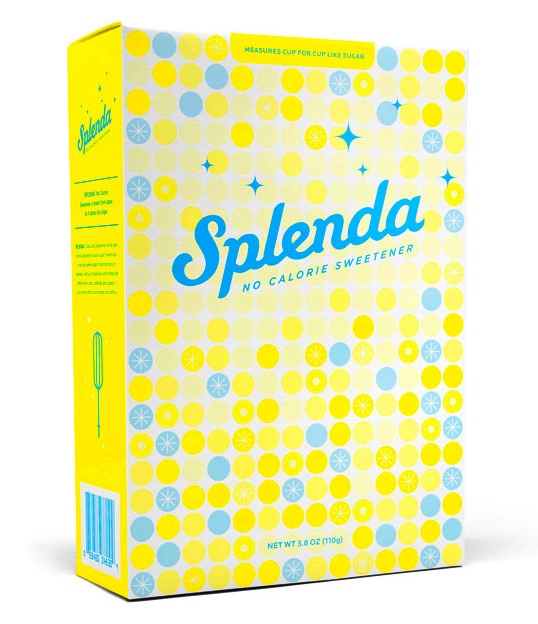 Designed by Anchalee Chambundabongse | Country: United States
"It's always pretty fun for me to work on "sweet" products like Splenda because there's so much room for personality to come through. The playful script of the wordmark, combined with bright colors and a whimsical pattern convey the happy, lighthearted qualities of the product. And not only do the sparkles and pattern reinforce the physical features of Splenda, but they also serve as visual cues to the lightness and no-calorie aspects of this product compared to regular sugar."
April 8, 2010 | 3 Comments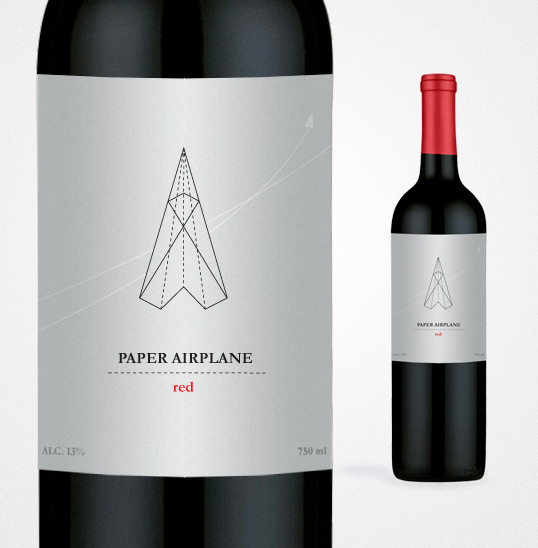 Designed by Rhinocerosred Design | Country: United States
"Paper Airplane Red is a private label red blend from Portugal. This low price point wine is designed to compete for shelf space with other wines that have a similar look of nostalgic, DIY inspired look to their labels. Utilizing spare production techniques and materials, the "lo-fi" look it fits in well with this trend."
April 8, 2010 | 1 Comment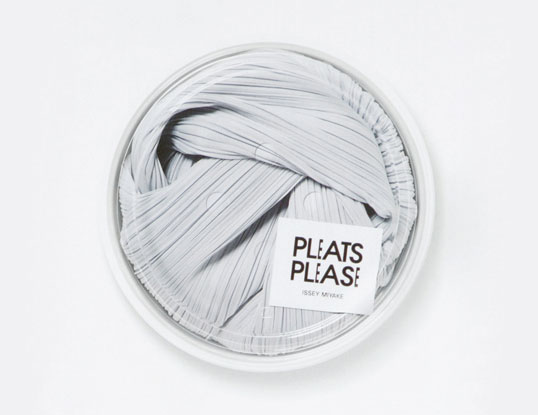 Designed by Taku Satoh Design Office | Country: Japan
We're a little unclear as to whether these were designed just for Issey Miyake magazine ads or if they were actual product packaging, but nevertheless it is some lovely, minimalist design work, which is what we have come to expect from the creatives at Taku Satoh Design Office.
April 8, 2010 | 8 Comments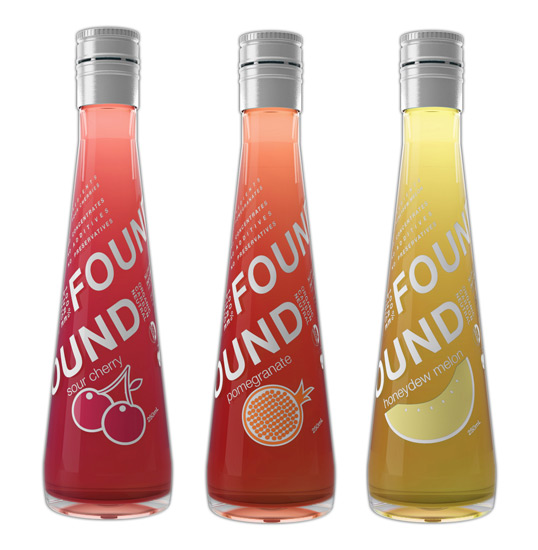 Designed by Onur Kece | Country: Australia
"The Design of the label has been created with two thoughts in mind; Transparency and interactivity.
Found has nothing to hide, there is no "back or front" so from any angle the logo and all info can be seen. The bottle shape expresses simplicity and elegance. The tall conical shape almost resembles a perfume bottle, supporting an ongoing proposition that natural beauty comes from within. Found is the first carbon neutral juice company in the world, we are 100% organic, pure fruit, no additives, preservatives, etc etc."
April 7, 2010 | 3 Comments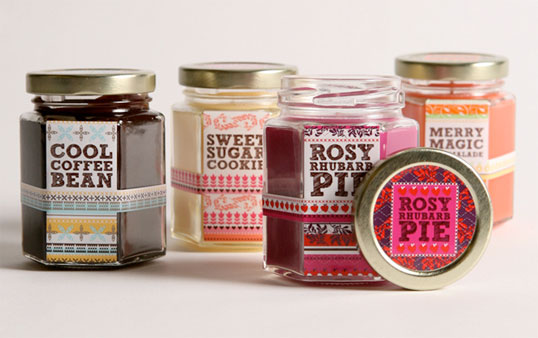 Designed by Joy Deangdeelert Cho | Country: United States
"Design for a series of candles that evoke homemade preserves."
April 7, 2010 | 22 Comments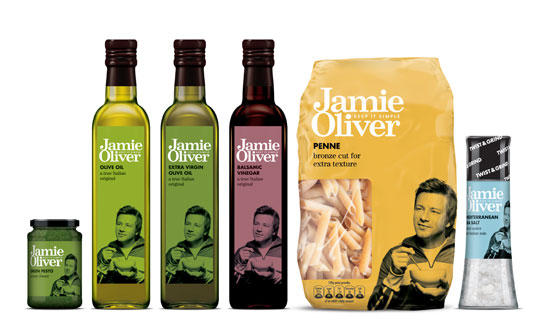 Designed by Pearlfisher | Country: United Kingdom
"Pearlfisher has redesigned the complete Jamie Oliver retail masterbrand range creating new identities for both the mainstream and specialist markets. The redesigned product ranges include food, cook and kitchenware, crockery, outdoor entertaining and gifting.
Continue…