April 6, 2010 | 3 Comments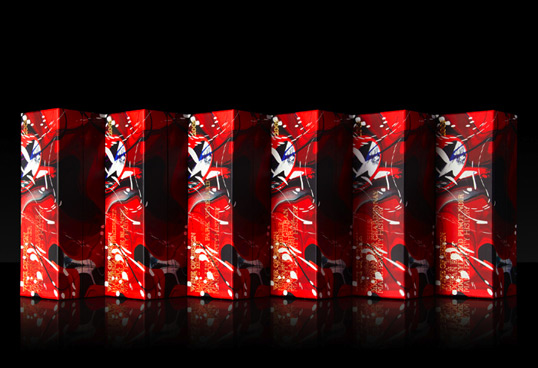 Designed by 3 Deep Design | Country: Australia
The 2009 Wine Of Design program brought together 6 creative icons with 6 of the best winemakers in order to reinvent the wine experience and produce a limited edition range of wines with all proceeds going to Make Poverty History.
April 6, 2010 | 2 Comments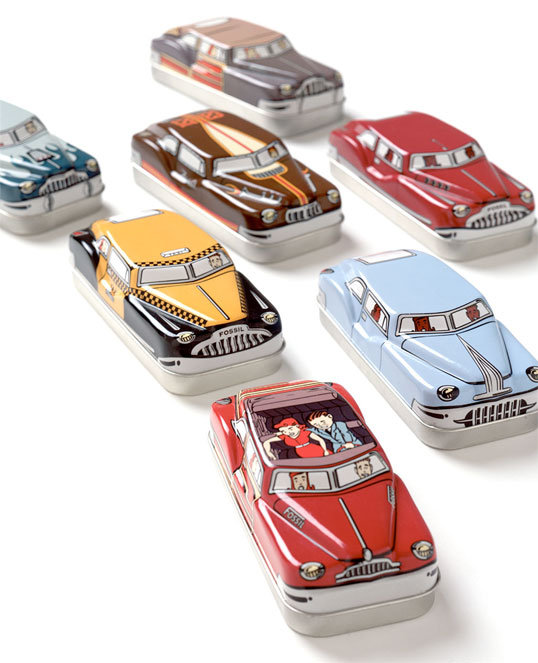 Designed by Perez Design | Country: United States
Limited Edition packaging created for Fossil watches.
April 6, 2010 | 4 Comments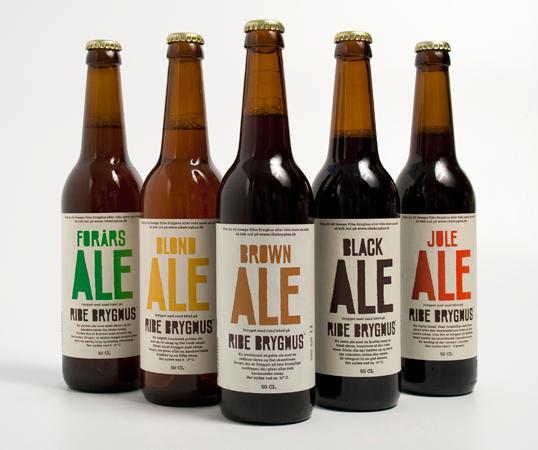 Designed by Mads Jakob Poulsen | Country: Denmark
"The identity for micro-brewery Ribe Bryghus should have characteristics which felt like the beer; handmade and full of taste. The result is the logo and beer-labels made with a custom typeface in colors according to the content. The look and feel is contemporary and classic at the same time with the simple use of typography and colors. The ingredients-list, bar code ant other information is placed on the left and right sides of the label in order to be "invisible" from the front."
April 5, 2010 | No Comments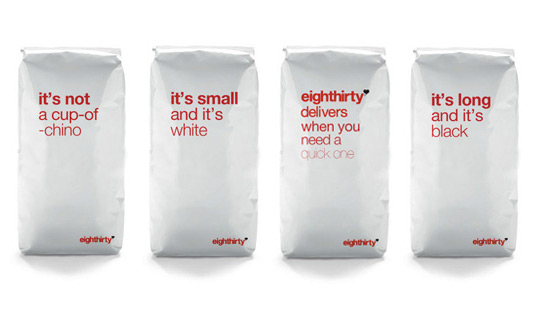 Designed by Noah Butcher | Country: New Zealand
"Eighthirty source organic beans from sustainable farms, then combine these with dedication to deliver the perfect coffee every time. Our passion is passed on in every cup to customers who care about great coffee as much as we do. Eighthirty delivers – simply good coffee."
April 5, 2010 | 1 Comment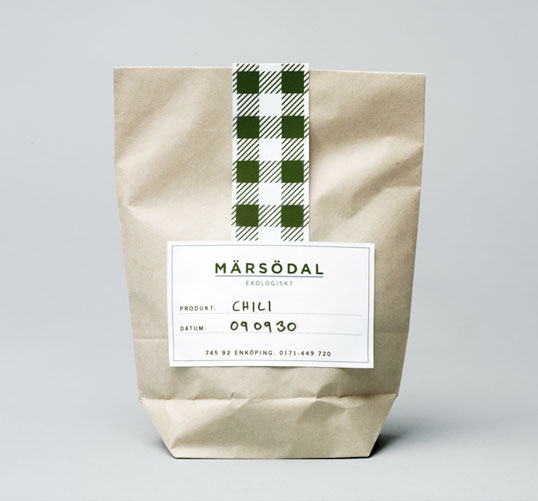 Designed by Chevychase Design Studio | Country: Sweden
Packaging design concept for a line of ecological farm products.
"Together with the ecological look, we combined the classic French cloth pattern, with classic use of typography. It resulted with this one-of-a-kind branded experience."
April 5, 2010 | No Comments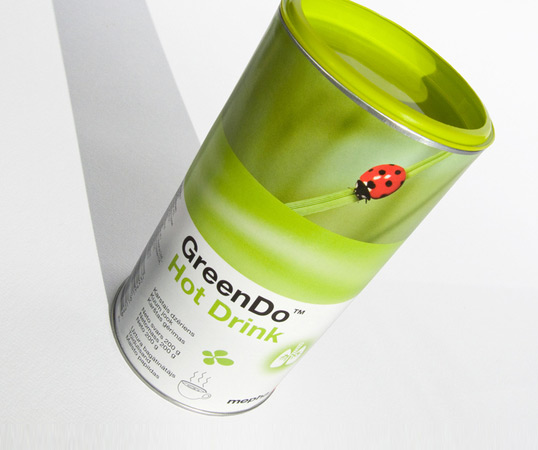 Designed by Igloo | Country: Latvia
"Contrary to popular belief that natural products should take niche position, the GreenDo brand has been created as a mass product. The design has a combined emotional and aesthetic feel, which portrays the physical characteristics of the product and its clear, functional solutions."
April 4, 2010 | 4 Comments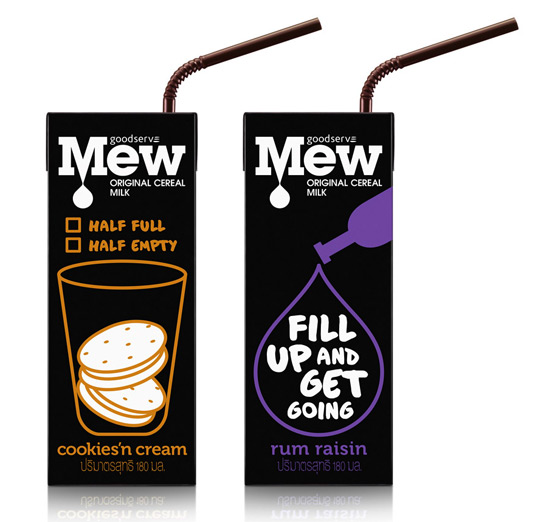 Designed by Subconscious Co. Ltd. | Country: Thailand
"Mew is the cereal milk with original flavors, cookies'n cream and rum raisin. It targets at young jobbers and college students who are out-going, intellectual, and ambitious. The packaging does not only communicate the flavours, but also reflect our target's attitude."
April 4, 2010 | 5 Comments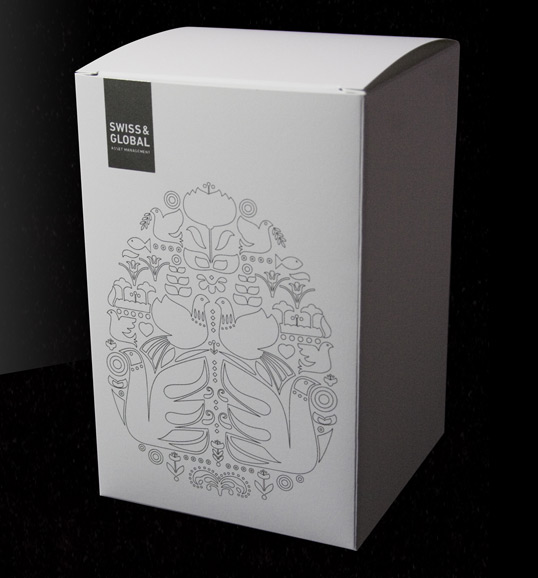 Designed by f-o-r-m-e | Country: Italy
"We designed this package for our client Swiss & Global Asset Management. They are dedicated asset managers in Switzerland and worldwide and every year they make a little Easter present for their clients. They usually send some particular sweets from Sicily and we usually create a very simple package for them. On October 2009 they changed their company name – formerly Julius Baer Asset Management – so they decided to use the gift to communicate to their clients that the company name changed, but not the quality of their service. We decided to change the package to support this really important concept. We used a very beautiful kind of paper, Arjowiggins Skin, and a very refined illustration. All printed in Pantone Silver. We also used a "more vertical" form so that you think – also because of the illustration – that you'll can find a chocolate egg inside. But when you open the package you find a card saying you 'E' cambiata la forma, non la sostanza' (The form has changed, not the substance)."
April 3, 2010 | 1 Comment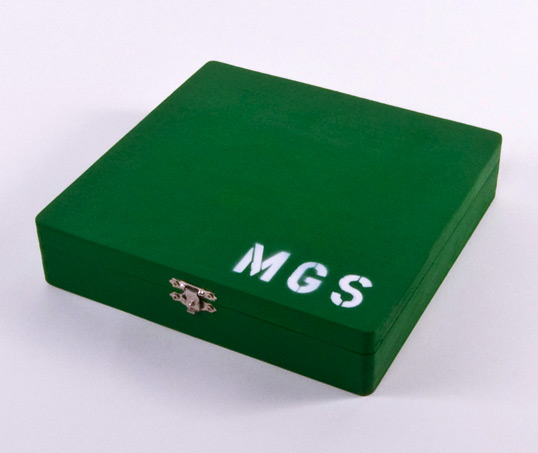 Designed by Cody Boehmig | Country: United States
A collection of work from Cody Boehmig who will be graduating from the Maryland Institute College of Art in Blatimore in May.
April 2, 2010 | 2 Comments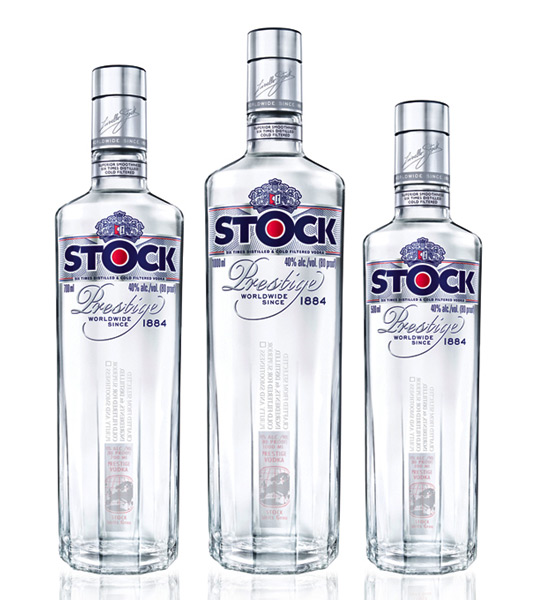 Designed by BrandyDesign | Country: Poland
"The product strategy was to create a pure vodka – one defined by exclusivity and luxury – within the world-famous Stock brand, which, in Poland, had previously only been associated in with a popular brandy. The label, comprised of the main brand characteristics, was placed on the upper part of the bottle in order to highlight the specially-designed bottle's "multiple-reflection" effect."