June 26, 2010 | No Comments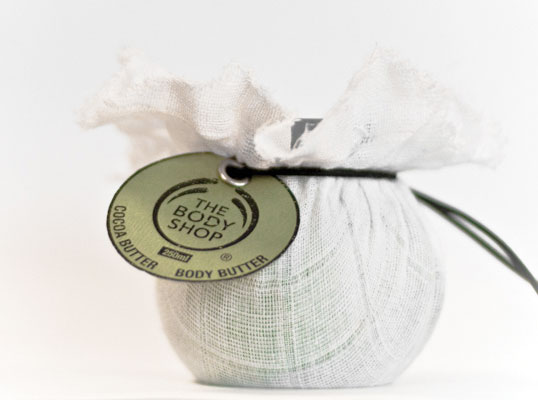 Designed by Kelvin Farrell & Jason Cartwright | Country: United Kingdom
"Instead of using unnecessary packaging we wrapped the product in a muslin cloth which doubles up as a flannel to clean/dry your hands. The product information is displayed on a small, neat label (front/back) around the neck of the jar."
June 25, 2010 | 5 Comments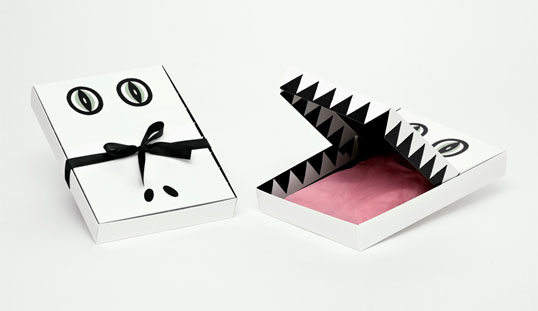 Designed by Lowe Brindfors | Country: Sweden
It is normally quite unusual to see anything sophisticated being designed for children's packaging, but these crocodile boxes are both clever and engaging, with a 'mouth' lid which opens to reveal triangular teeth and a pink silk 'tongue' lining. Produced for the children's section of a Swedish department store.
June 25, 2010 | No Comments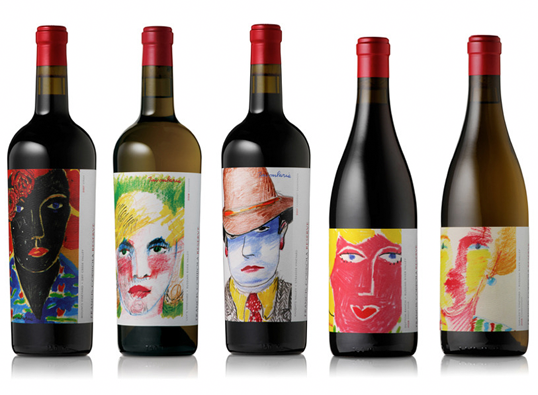 Designed by Stephen Faustina | Country: United States
"The artwork of film production designer Dean Tavoularis graces the labels of our FC Reserve wines. Tavoularis met Francis Coppola during the making of The Godfather and the two artists have continued to collaborate over the years on a variety of creative projects, including more than a dozen films, the courtyard and fountain of Rubicon Estate in Napa Valley and the interiors and exteriors of the Francis Ford Coppola Winery in Sonoma."
June 25, 2010 | 1 Comment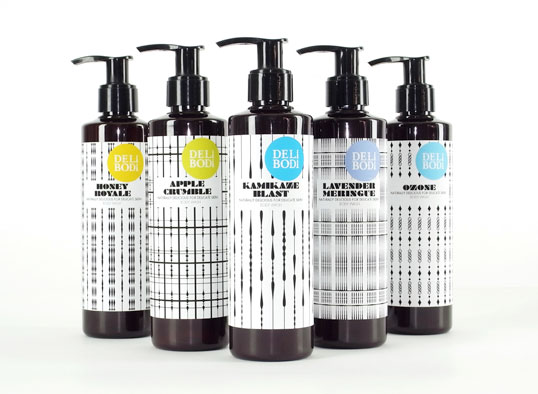 Designed by Default | Country: Thailand
"Deli Bodi is a new body & hand wash & cream product with a fruit aroma. Instead of showing the image of fruit we created a new way to present the aromas though elements that will communicate to women."
June 24, 2010 | 15 Comments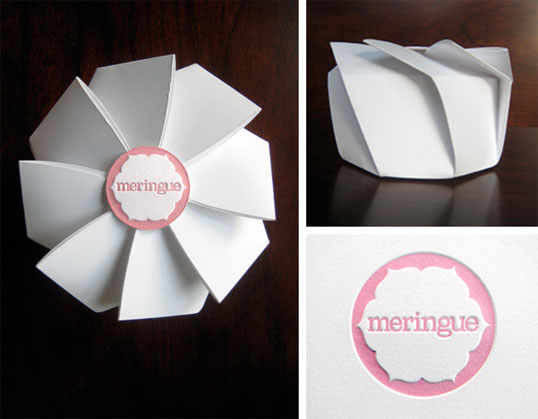 Designed by Samira Khoshnood | Country: United States
"Identity and package design for Meringue, an upscale dessert boutique, seeking to capture the airy whipped quality of meringue, the main ingredient in most of the store's pastries. Three types of packaging highlight the form and color of meringue cookies and macarons, two of Meringue's signature sweets.
The origami-inspired cookie box emulates the folds and peaks of meringue cookies. Macaron boxes and bags frame the beauty and color of the macarons. Letterpressed tissue and seals add a pop of color and tactile quality to white and clear packaging."
June 24, 2010 | 2 Comments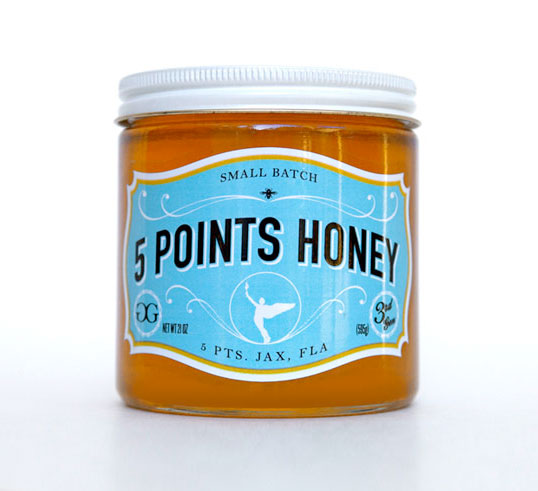 Designed by Chad Landenberger | Country: United States
"The owners of 5 Points Honey started beekeeping as a way for them to slow down and they wanted a label to represent that with a vintage look and feel. They also wanted the historic nature of their neighborhood (5 Points) and the fact that one of the owners is a 3rd generation beekeeper represented in the label as well. I took all of their requirements and combined them into a retro looking label while giving it a contemporary feel."
June 24, 2010 | No Comments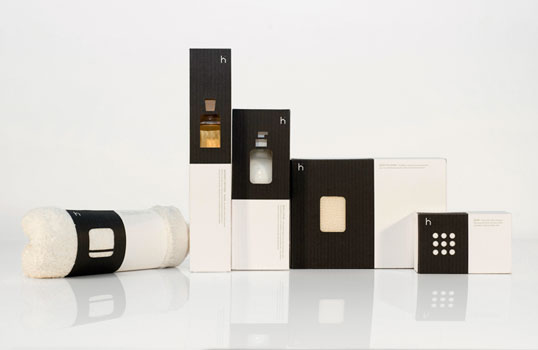 Designed by Wai Lun Wong | Country: Australia
Incredible work from this third year design student from Hong Kong who is currently based at RMIT in Melbourne, Australia.
"Ware House is an industrial company which sells products for the home. I used simple graphics and die-cut shapes to emphasize the quality of the products. The shape of the diecut is exactly the same as the shape of the product."
June 23, 2010 | 11 Comments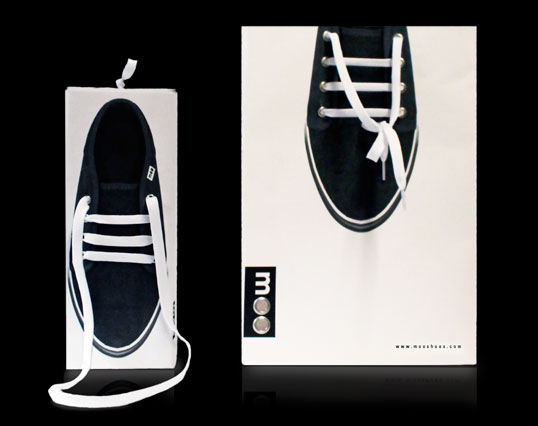 Designed by Alistair Marshall | Country: United Kingdom
"This packaging is from a proposed re-brand for a vegan/ environmentally friendly shoe brand in the U.S. The idea was to raise the profile of the brand and communicate to a younger "trendier" audience. The box (on the left) carries hemp canvas deck shoes folded almost flat to minimize packaging materials. The laces from the shoes within are used to lace up the image on the box creating carrying handles, expelling the need for a carrier bag. However since the company also sell a range of other branded footwear, a carrier working on a similar principle, made out of thin recycled paper was also necessary."
June 23, 2010 | 4 Comments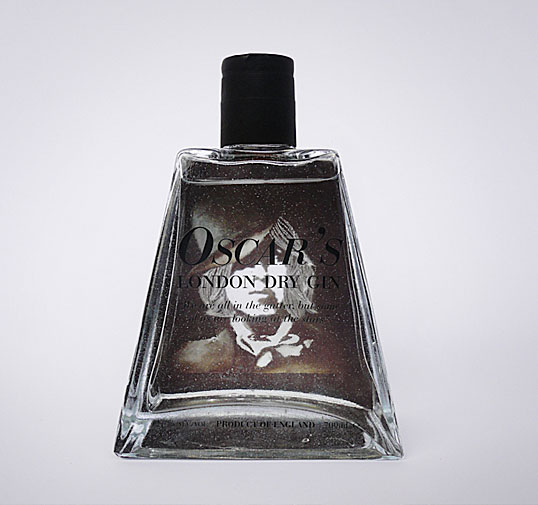 Designed by Hilary Sloane | Country: Australia
"To give my packaging a premium look and interesting background story, I have used Oscar Wilde as the company's identity, as he instantly communicates elegance and good taste. Oscar Wilde is undeniably the most brilliant and savvy writer of the 19th century and was also a renowned drinker of gin. This premium London Dry Gin has been created in honour of Oscar, one who appreciated the finer things in life. The packaging concept is featured around a quote by Wilde – "We are all in the gutter but some of us are looking at the stars". This is illustrated visually through layers and the unique glass which in a certain light has the distinct appearance of a starry night sky."
June 23, 2010 | 2 Comments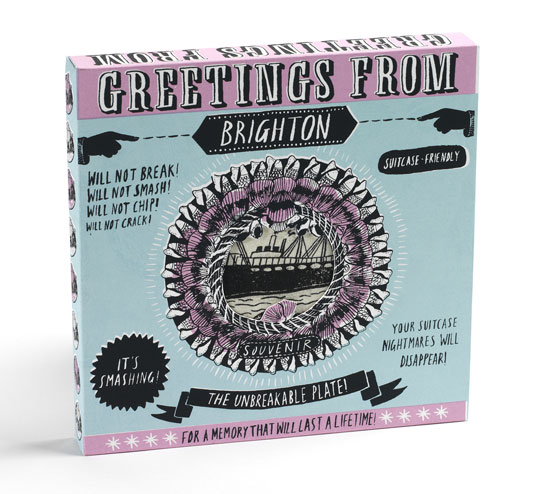 Designed by Alice Pattullo | Country: United Kingdom
Illustration is a wonderful medium to be used on packaging, as shown here on these conceptual products designed by this recent Brighton University graduate. We love her style, and hope to see her work gracing actual packaging very soon!