June 22, 2010 | 1 Comment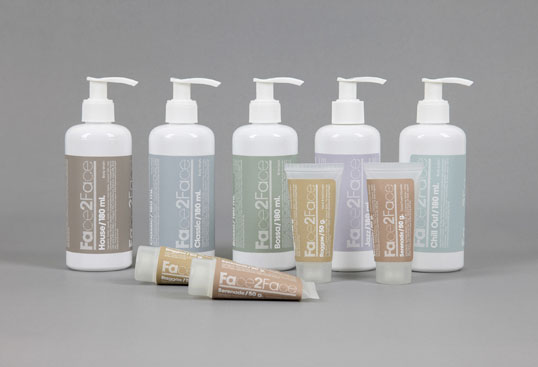 Designed by Default | Country: Thailand
"Face to Face is a skin & aesthetic centre in Phuket, Thailand with cutting edge FDA-approved products. The package was created with clean, simple typography to communicate with the main target audience which is the Western traveler."
June 22, 2010 | 2 Comments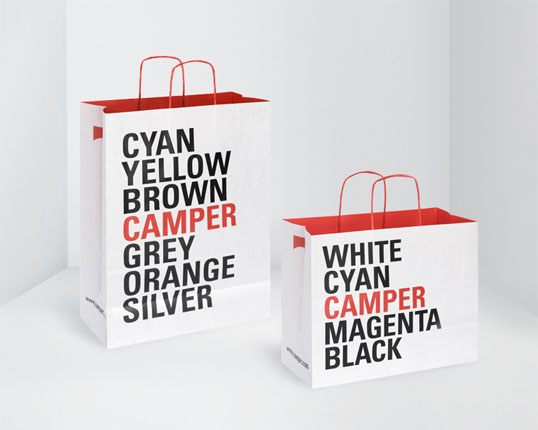 Designed by Ruiz+Company | Country: Spain
Lovely premium bags for Camper footwear by one of our favourite design studios. The coloured interior paired with the stark white exterior and strong black type make these bags look clean and simple, much like the product they sell.
June 22, 2010 | 8 Comments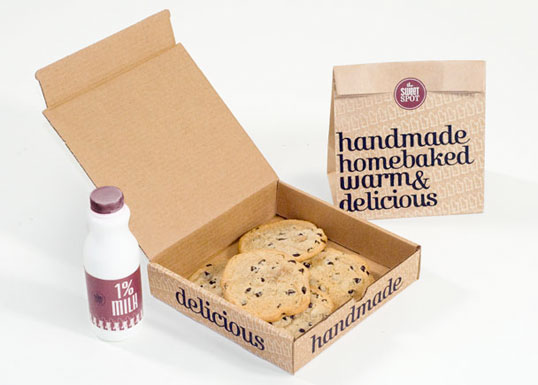 Designed by Kayd Mustonen | Country: United States
"The Sweet Spot is a home-baked cookie delivery service.  Through its use of kraft paper, the packaging is able to convey the handmade aspects of the baking experience.  Warm colors combined with three custom screen-printed patterns further accentuate the handmade, home-baked themes of the product. Overall, the identity for this company is as warm and comforting as the cookies it promises to deliver."
June 21, 2010 | 5 Comments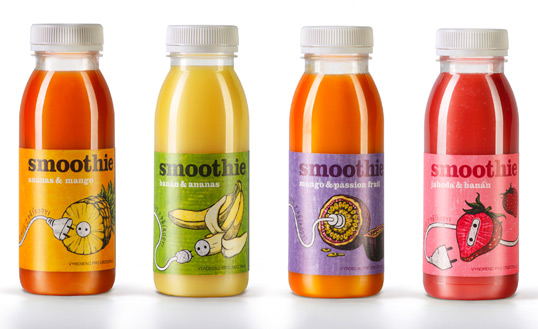 Designed by Toman Design | Country: Czech Republic
"Packaging was created under the idea "Energy from Nature". Illustrations and feelings of the product is focused on a basic and easy connection with something made purely from nature."
June 21, 2010 | 5 Comments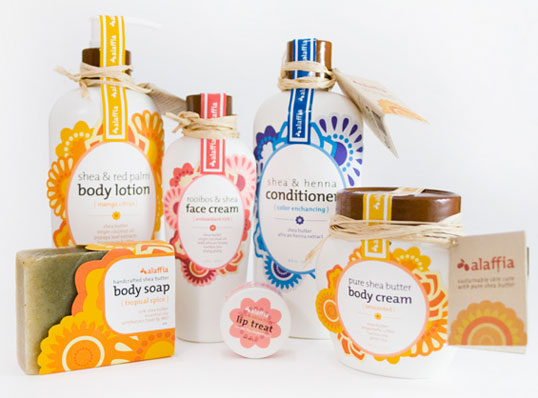 Designed by Nicole Chan | Country: United States
"A rebranding project for the local sustainable skin care line Alaffia. Alaffia uses unrefined fair trade shea butter from their West Africa cooperative as main ingredients in all their products. The rebrand focuses on a new range of audience and unique packaging that stands out from the rest of the natural beauty brands, but at the same time is still environmentally friendly and indigenous."
June 21, 2010 | 4 Comments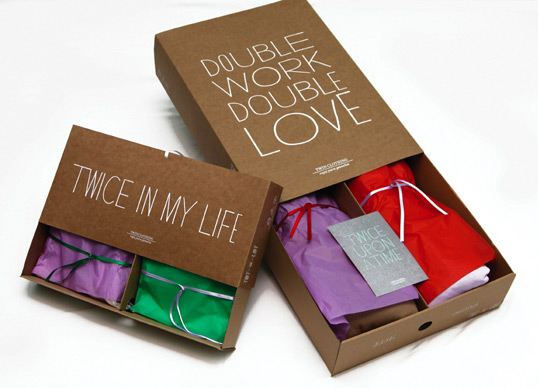 Designed by WESEMUA | Country: Spain
"TOT-a-LOT is a brand dedicated to design clothes for twins. After designing the brand, we devised a packaging that conveys the idea of twins and also thought to be reused in the form of drawers for clothes. Having two babies at the same time takes effort and money. TOT-a-LOT is very responsible with the environment so all materials and inks used in their clothes are eco-friendly, so we designed a simple but impressive packaging focusing on the tone of voice of the brand. Did not need anything else to do it so appealing. The boxes are personalized with the names of babies and parents can begin putting their first clothes each in its corresponding drawer."
June 20, 2010 | 6 Comments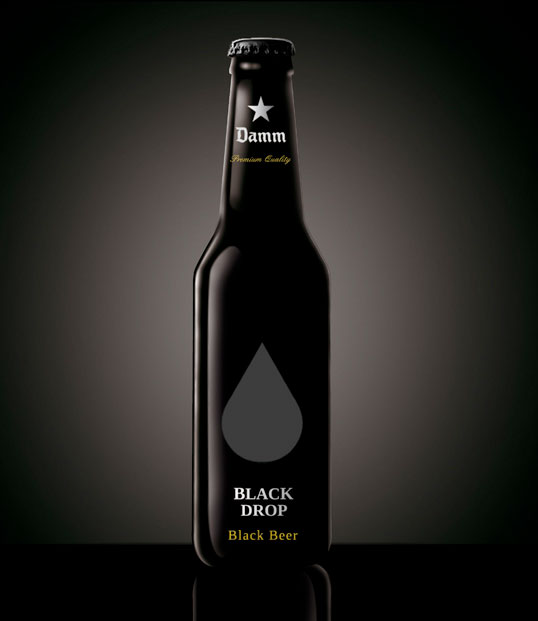 Designed by Toni Garcia | Country: Spain
University project for Black Drop beer designed by Barcelona based student Toni Garcia.
June 19, 2010 | 1 Comment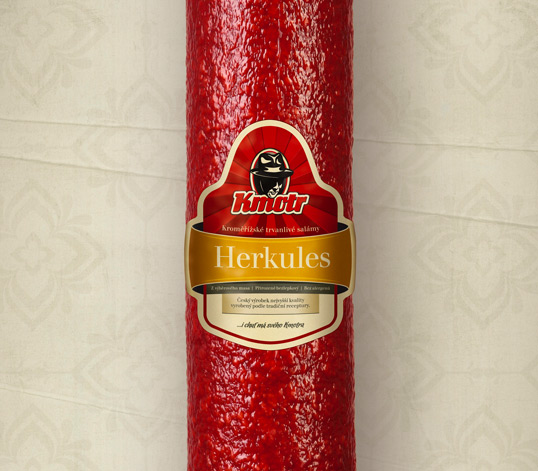 Designed by Toman Design | Country: Czech Republic
"Rebranding of well known Czech salami brand. New packaging with logo facelift and new 'comic' visual communication of the brand. Kmotr means Godfather in Czech"
June 18, 2010 | 6 Comments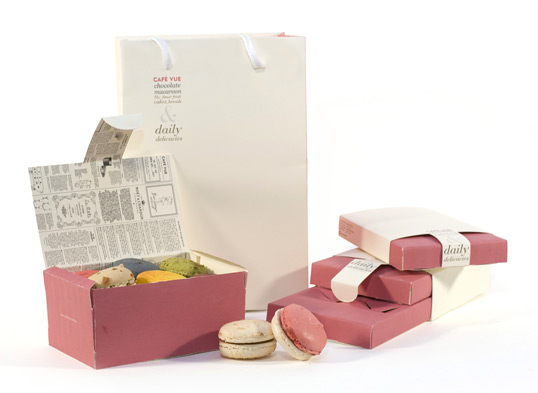 Designed by Kim Hei Ip | Country: Australia
"This is a packaging project to design a range of "packs" that can house the macaroons and chocolates produced by Café Vue. Also materials should be considered. Inside the macaroons box, a paper platform is added to separate the macaroons, so if the customer want to buy six macaroons, they can just put it under the paper platform. If they want twelve's, they can put another six on the top of it.
For the chocolates box, a tray that can holdup to six different shapes of chocolates is designed. And also, two different paper holder was designed that can fit one tray or two trays."
June 18, 2010 | 1 Comment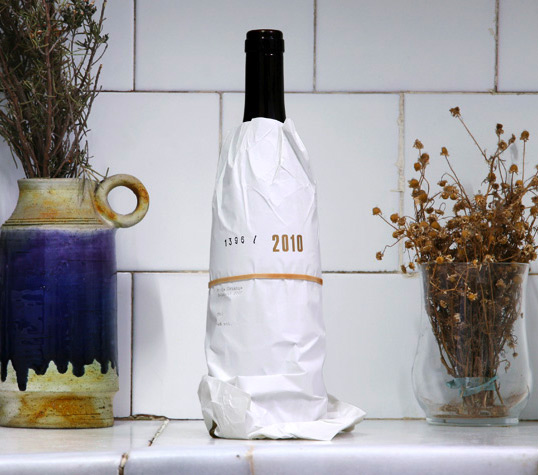 Designed by Bendita Gloria | Country: Spain
"2010 is the name of a wine to share with friends and celebrate the beginning of the new year. This product has been elaborated using organic farming methods without herbicides, pesticides or aggressive chemical filtrations. It's a limited numbered edition of 2010 bottles. The label wraps the bottle with the help of a rubber band without using adhesives. Once the wine is finished, the bottle can be returned and the label has also a second life as a poster with this message about 2010: "Got a feeling it's gonna be a good year". Cheers!"