June 17, 2010 | 7 Comments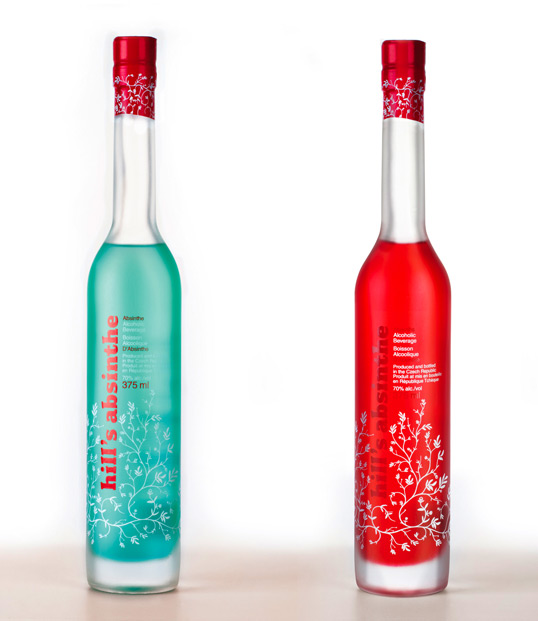 Designed by Toman Design | Country: Czech Republic
"Czech export absinthe for Canadian and US markets. Pure typographic and modern design wtih floral motifs growing all around the bottle."
June 17, 2010 | 7 Comments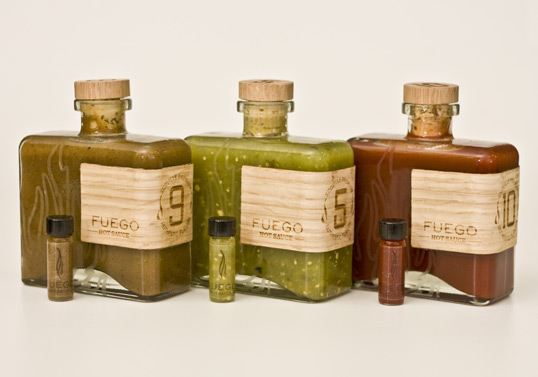 Designed by Stephanie Hughes | Country: United States
"Fuego Hot Sauce is an authentic & engaging way to spice up your dishes. Each blend has a different heat level and flavor that pairs with a variety of food. The Fuego Heat Guide and Recipe book explains the background of each pepper and suggests recipes that correspond with each unique flavor level on the Scoville Heat Scale. I wanted to evoke the authentic feel of the sauces and showcase their natural colors and flavors. By giving the product a sturdy bottle and hearty labeling system, people can feel confident using the product and know exactly what level they use according to their color and scaling system."
June 16, 2010 | 14 Comments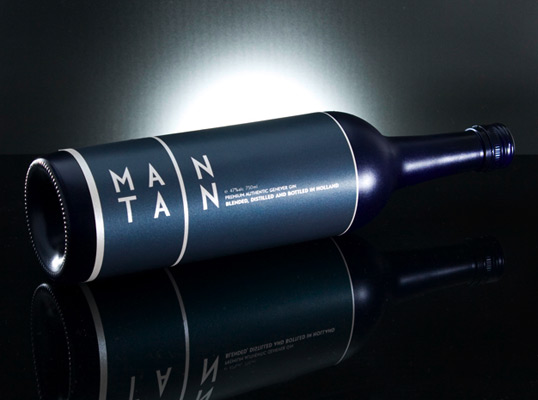 Designed by Dong Heuk Choi | Country: Australia
"Maintain is a premium line of Genever Gin, the preferred Gin of cocktail aficionados, targeted towards professional gentlemen in their late thirties. Maintain is blended, distilled and bottled in Holland, the home of Genver Gin.
The sparkling deep blue bottle and label is perfect for the gentleman who enjoys premium quality beverages."
June 15, 2010 | 11 Comments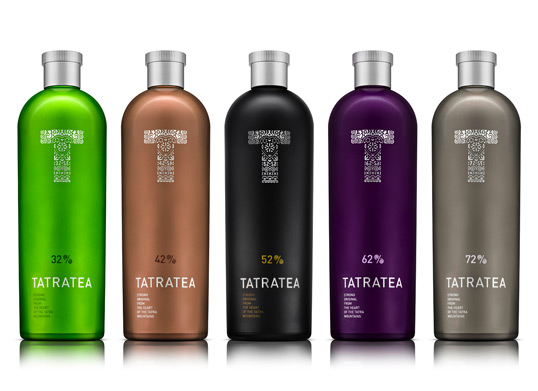 Designed by Pergamen | Country: Slovakia
"In 2009 Karloff, a premium Slovak producer and distributor of spirits and wines decided to change the design of a popular Tatratea. Design studio Pergamen created a new bottle, symbol and design for this strong Slovak spirit. Inspiration for the shape of the bottle was a therm flask used in Tatra Mountains resorts. Easily identified silhouette with no bottle neck is accompanied by a symbol "T" that is inspired by traditional wood-carving and jewel-making. The initial contains solar symbols for the circle of life, symbols of love, happiness, fertility etc. Simple (but distinct) colour scale helps to identify particular kinds of Tatratea according to the volume of alcohol. A limet-green glass of Tatratea 32 underlines its citrus flavour. A gentle peach tint of Tatratea 42 respects the presence of a white tea. The legendary 52 with extracts of black tea occupies the black bottle. Forest fruits in Tatratea 62 are softened by a glass with forest fruits colour. The strongest Tatratea 72 has a titan metallic look. The aim of re-design of Tatratea was to accent the brand essence: "Strong original from the heart of Tatra Mountains".
June 15, 2010 | No Comments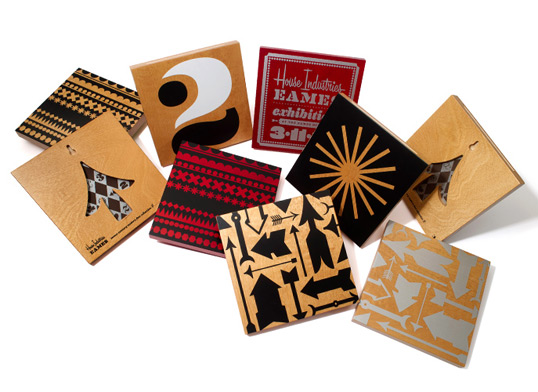 Designed by House Industries | Country: United States | Buy it
"The first copies of Eames Century Modern will endure the rigors of modern parcel delivery systems jealously guarded in a solid chunk of furniture-grade plywood. Hand printed with our signature air-dried inks in 30 versions, each block includes a keyhole so it can stand (or hang) as a 21st century monument to 20th century design principles."
June 14, 2010 | 15 Comments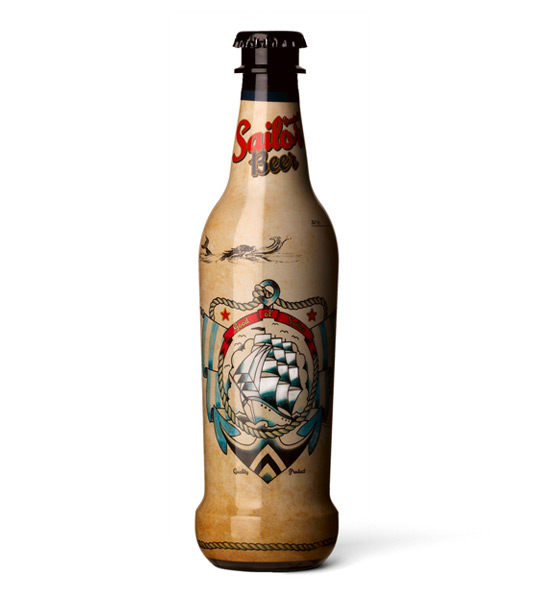 Designed by Entire | Country: Sweden
"With a bottle of designs from a bygone age, when sea monsters torn free of the major oceans and tattoos were for sailors crawling with beards. With this feeling that based incorporates our new life in the mythical brand Sailor."
June 14, 2010 | 1 Comment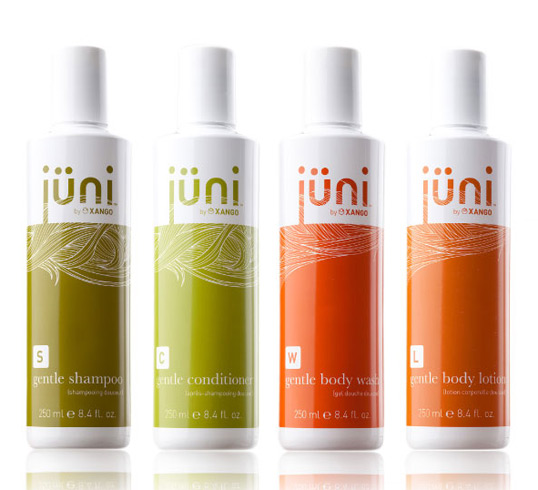 Designed by Only Creatives | Country: United States
"Juni is an all-organic product line for hair and body formulated for gentle yet deep cleansing for the entire family. We started by employing vibrant colors that are indigenous to nature yet also convey a feeling of fresh organic cleanliness. The colors also serve to identify different sections of the product family with the green family representing 'hair' and the citrus orange and reds representing 'body'. The usage of the hair pattern was to establish a subtle yet direct association with the hair and body as well as create a unique organic texture. Overall, we sought to create a design that is simple and natural as the product it contains."
June 13, 2010 | 6 Comments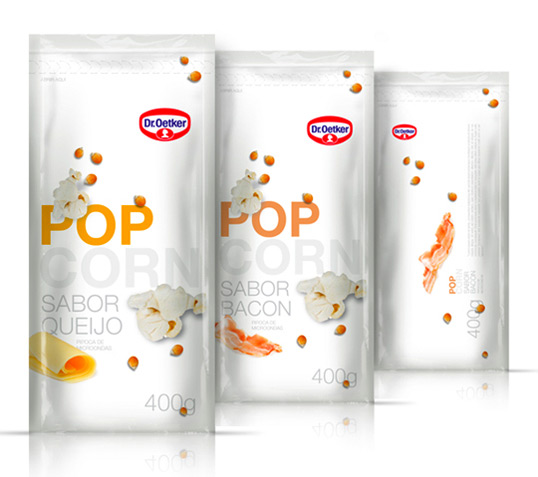 Designed by Diego Aguilar | Country: Brazil
Some more work from Brazilian design student Diego Aguilar. Check out more of his work in our previous post.
"This packaging for microwave popcorn design created by Diego Aguilar, possess a great advantage and market design. Very practical, possessed opening at the top of the pack, and an elegant and sophisticated design, highlighting ingredients attract consumers to the special flavor of popcorn. Unlike all of the packages on the market, has great call quality of igrendientes used in manufacturing, making it a premium product."
June 12, 2010 | No Comments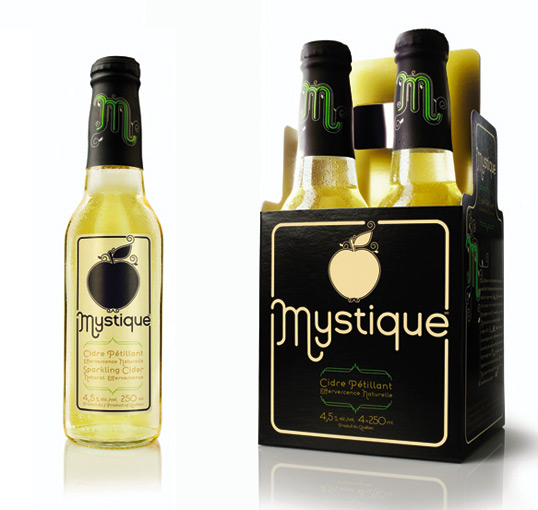 Designed by Bleublancrouge | Country: Canada | Fonts used: Estilo
The Du Minot Cider Mill has asked Bleublancrouge to update the brand image of their Mystique Cider. Robert Demoy, owner of the Du Minot Cider Mill,
chose to place more emphasis on the quality of their product by giving up the carbonation process to produce cider fermented in vats, resulting in a natural effervescence. What the cider gains in refinement and sophistication, however, is the result of a more costly production method. Due to an overall increase in price and quality, it was time to reposition the product on the market.
June 11, 2010 | 3 Comments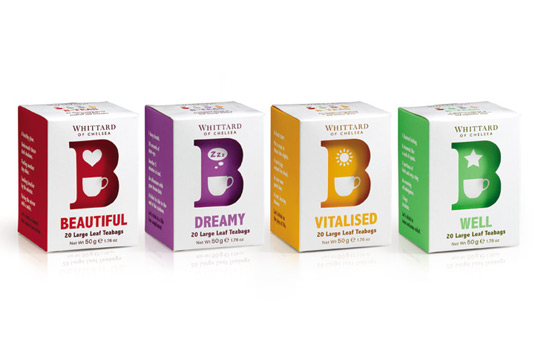 Designed by Acrobat | Country: United Kingdom
"Pop the kettle on and discover a range that's simply the Bees Knees. Light-hearted design and clever copywriting come together with a positive message for general wellbeing and happiness."