August 27, 2010 | No Comments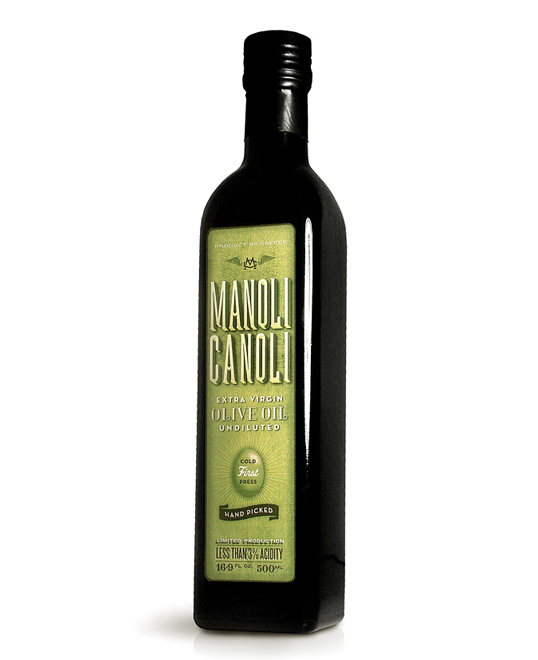 Designed by Ryan McCullah | Country: United States
"Authentic Greek olive oil press Manoli Canoli presses both its own olives along with those of the local Greek community and family groves. The label design delivers on this authenticity with texture, color, type and art that bring out the honest and pure old world character of this ancient craft."
August 27, 2010 | 6 Comments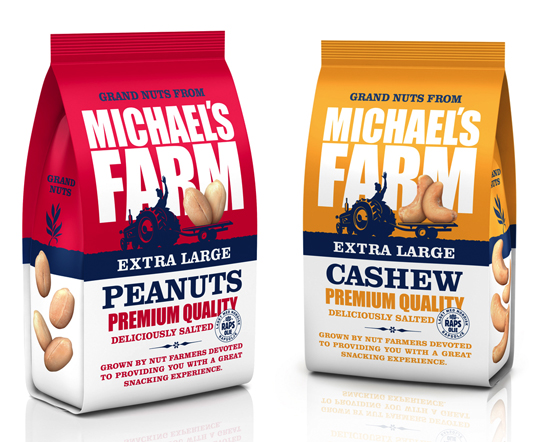 Designed by Strømme Throndsen Design | Country: Norway
"This is the redesign of Michael's Farm extra large nuts, designed by Strømme Throndsen Design in Norway. I've also attached the old one so you can see the difference."
August 27, 2010 | 1 Comment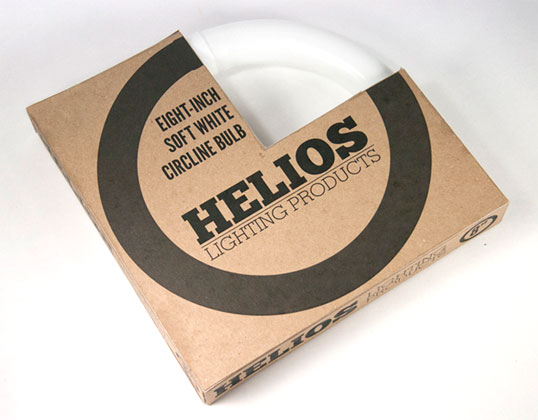 Designed by Cory Angen | Country: United States
"Packaging for a new lighting company, Helios Lighting Products. Helios features recycled packaging with simple, flat graphics to support their low-cost and low-impact on the environment. Packaging for current circline lightbulbs are less than interesting. This is an attempt to simplify the information and packaging, as well as showing off part of the physical product."
August 26, 2010 | 6 Comments
Designed by Nathaniel Cooper & Brent Anderson | Country: United States
"Kansas City-based Glace (say it this way, "Gla-say") Artisan Ice Cream is a more grown-up sweet treat expression, rich in texture and inventive flavors like Venezuelan dark chocolate, fleur de sel caramel and pineapple-cilantro sorbet. The corresponding brand expression is clean, sophisticated and a nod to the owner's love of modern minimalism. At the same time, copy and color palette make it feel fun and approachable. The logo also incorporates a sly tie to ice cream with circles that look like melting "drips" hitting the floor, while tailored graphic elements make the identity feel fashionable and unexpected in the category."
August 26, 2010 | 1 Comment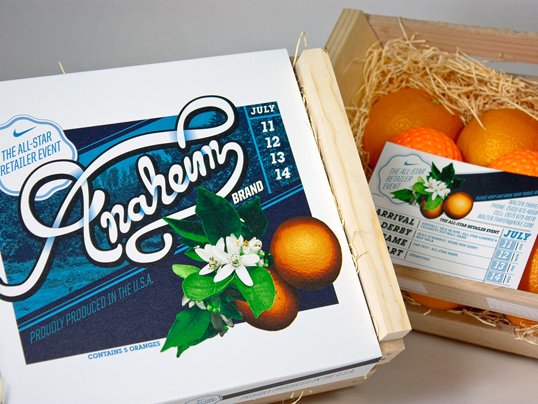 Designed by HUB | Country: United States
HUB teased Nike's top baseball retailers with a series of captivating invitations, each revealing more and more information about this year's retailer retreat. First, recipients received a woody car with a surfboard save-the-date. Then, a postcard came in the mail. And, finally, the pièce de résistance: a crate full of both oranges and orange batting practice balls and their official retreat invitation.
August 26, 2010 | 5 Comments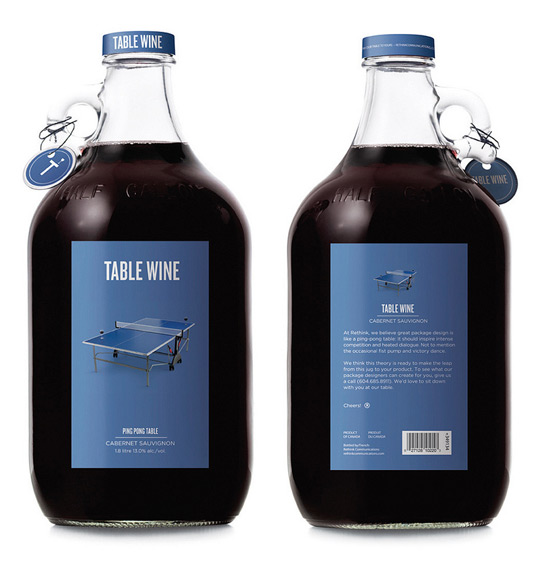 Designed by Rethink | Country: Canada
"We created this self-promo campaign of "Table Wines" to showcase Rethink's package design capabilities. The back of each label includes copy crafted to its particular variety of table, giving potential clients a taste of our personality, philosophy and sense of humour.
Copy on this version reads: At Rethink, we believe great package design is like a ping-pong table: it should inspire intense competition and heated dialogue. Not to mention the occasional fist pump and victory dance.
We think this theory is ready to make the leap from this jug to your product. To see what our package designers can create for you, give us a call. We'd love to sit down with you at our table."
August 26, 2010 | 6 Comments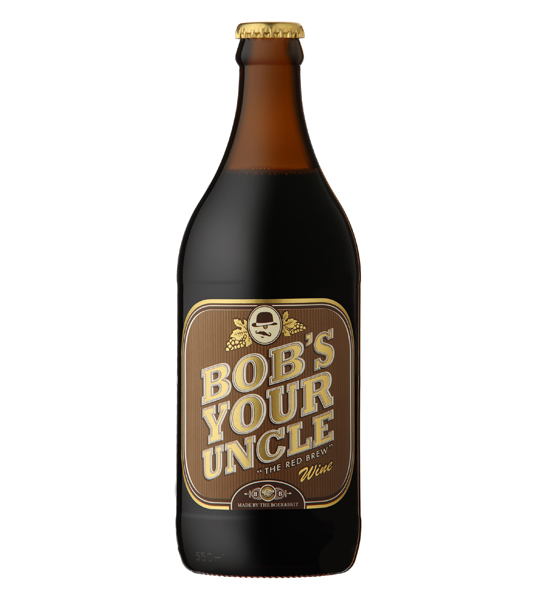 Designed by Fanakalo | Country: South Africa
"Our newest design. Wine in a beer bottle! Perfect for picnics, people who don't want to drink an entire bottle of wine in a restaurant… or just perfect for drinking straight from the bottle! Sold in South Africa for 20 Bob."
August 25, 2010 | 1 Comment
Designed by brainCELLS | Country: Australia
"The Killerby family were the owners of a general store in the Margaret River region in the 1970s. It was around this time that the area became populated with boutique wineries. The general store was this inspiration for this traditional wine label, with its scraperboard illustration and structured typographic treatment. The Merchant trader forms part of the Killerby range of wines that will launch in 2010."
August 25, 2010 | 5 Comments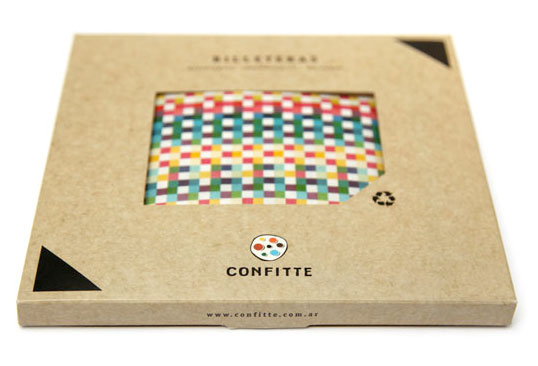 Designed by Follow Us | Country: Argentina
"We designed Confitte's packaging by intertwining their own creative production with the design ideas that their "paper" wallet inspired us. In doing so, we proposed an eco-friendly look, and a square shape with a window exhibiting Confitte's Tyvek wallets and their eye-catching works of recognized Argentinean artists."
August 24, 2010 | 3 Comments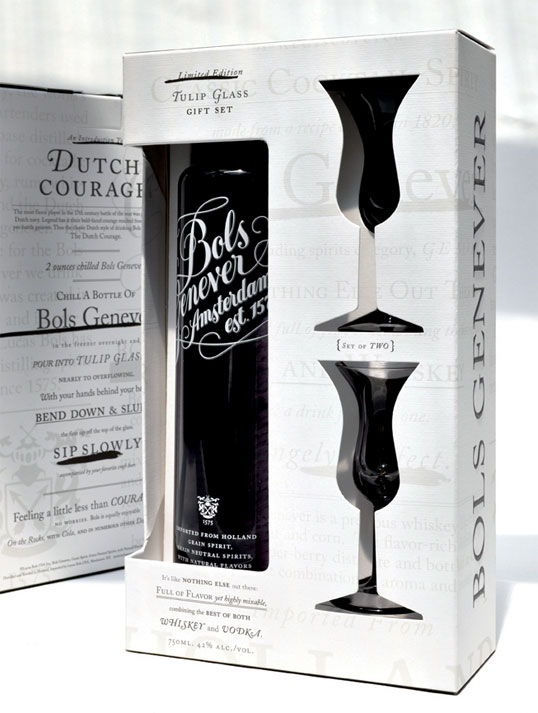 Designed by BMB NYC | Country: United States
"This holiday gift pack for Bols Genever is designed as an introduction to the Dutch drinking ritual known as Kipstootje. Or, translated to English, "a little head butt."  Because of genever's unique taste profile, the retail placement of our package is in the brown spirits section where gift packaging is generally black or dark in color. As a result, the crisp whiteness of our package stands out.
The package has an outer sleeve that slides over a complex inner structure. This structure supports the weight of the bottle and a die-cut panel which holds two small tulip glasses in place. We resisted the convention of using plastic as a protective covering, therefore, the glasses are recessed behind the wrap and their distinctive shape is used as a die-cut window. A printed piece containing recipes and brand messaging is inserted in a small compartment behind the glasses. This piece is also used as a bottle wrap for retail point of sale."