August 19, 2010 | 3 Comments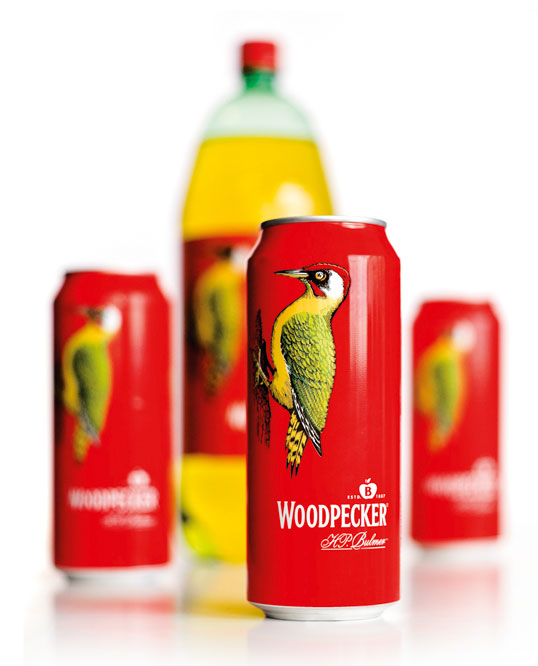 Designed by Smith & Milton | Country: United Kingdom
This simple design has a lovely vintage feel thanks to its flat red coloration and the beautiful line-art style woodpecker in a complementary hue.
August 18, 2010 | 1 Comment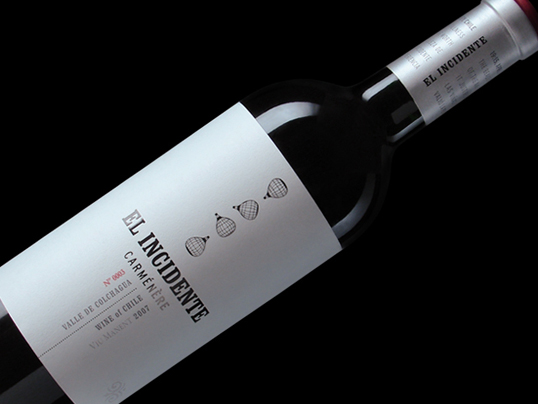 Designed by Campoy Príncipi Domenech | Country: Argentina
El Incidente (The Incident) is a graphic portrayal of Don José Miguel Viu's ill-fated hot-air balloon ride over his vineyards in Colchagua Chile.
August 18, 2010 | 4 Comments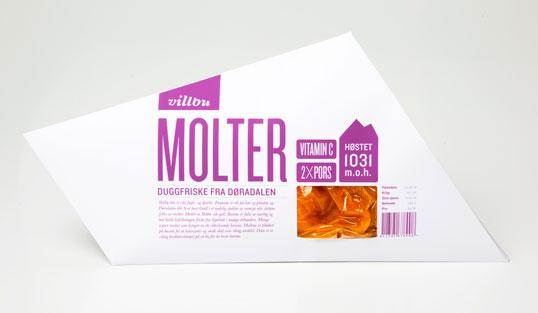 Designed by Kathrine Winther Hansen, Audun Stien & Kristoffer Christiansen | Country: Norway
"Meat producer "Villbu" delivers game meat to the people. The clean design tells us about the pure product, 100% natural without spices or other additives. The shape of the packaging is inspired from the terrain where the animal lives."
Ørret = Brown Trout
Hjort = Deer
Molter = Cloudberries
Rype = Moutain Grouse
August 17, 2010 | 2 Comments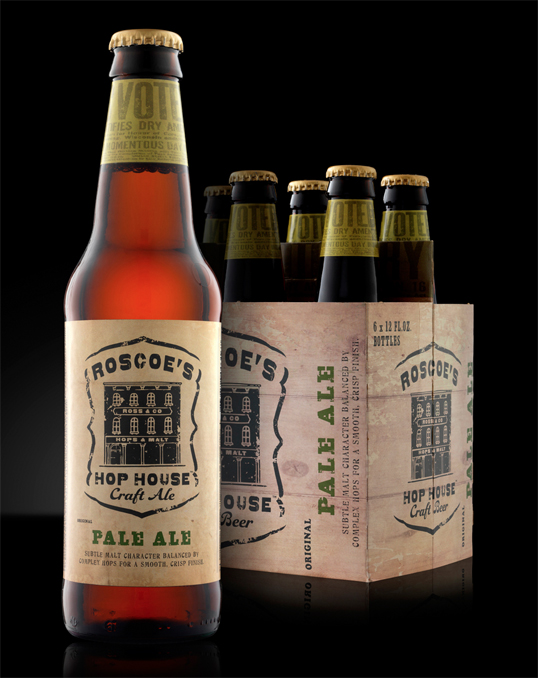 Designed by STRANGER & STRANGER | Country: United Kingdom
"Roscoe's is a backroom craft beer that pays homage to a speakeasy. The famous prohibition headlines fit on the necker."
August 17, 2010 | 1 Comment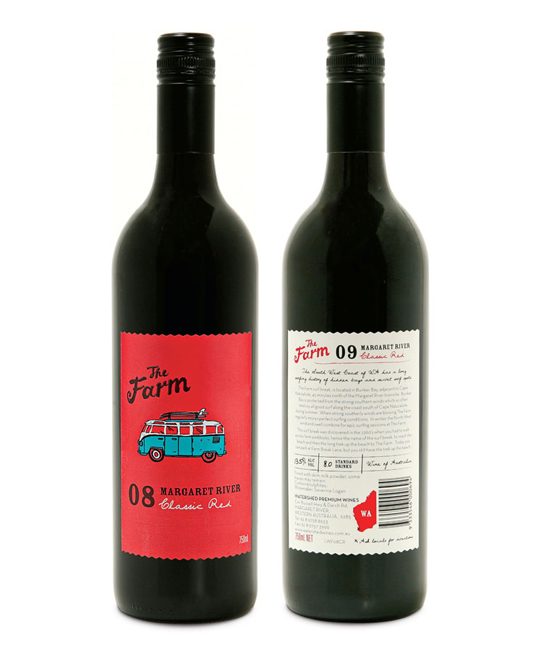 Designed by brainCELLS | Country: Australia
"This wine label design is inspired by a well-known surf break in the South of Western Australia. The illustration, inspired by the iconic Mambo surfwear brand is reminiscent of the 60s when every good long board surfer had a VW combi to match. The surf break is well known to residents of the Margaret River region and seemed like the perfect inspiration for a wine that would target a younger demographic. The wine, from Watershed Wines Margaret River has good standout on the shelf due to its bright colouring and individual design."
August 16, 2010 | 5 Comments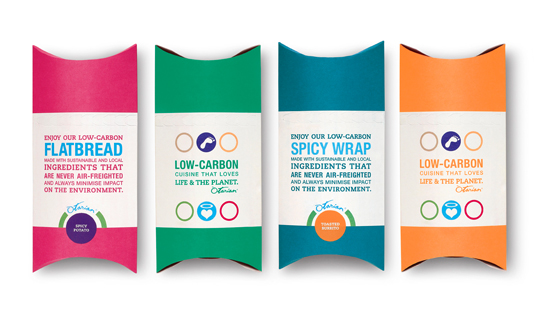 Designed by Pearlfisher | Country: United Kingdom
"Pearlfisher has designed the artwork for food packaging and restaurant menus for new sustainable restaurant chain Otarian – already open in New York and opening in London on 18 August.
Otarian, a new boutique fast-casual restaurant chain, is set to change the face of the London and New York food scenes when it opens this spring, becoming the first global chain to comprehensively carbon footprint every item on its vegetarian menu to internationally recognised standards. The new concept places sustainability at its heart, fusing a passion for the environment with a passion for great food to create a mouth watering dining experience that is also good for the planet.
August 16, 2010 | 8 Comments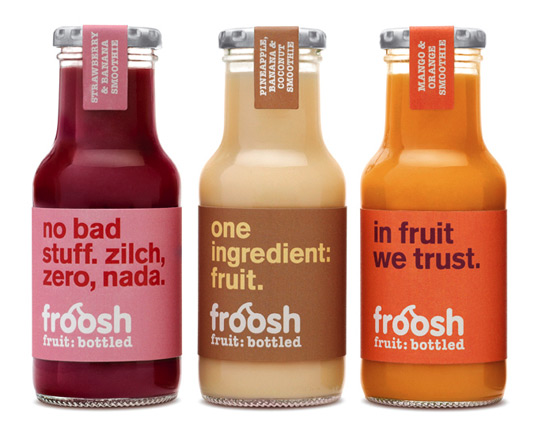 Designed by Pearlfisher | Country: United Kingdom
"Brand identity redesign to solve the 'smoothie confusion' in the Nordic regions and communicate pure fruit health benefits."
August 16, 2010 | 3 Comments
Designed by Morris Pinewood | Country: Sweden
It's nice to see the attention to detail and craft that goes into a majority of Scandinavia's beer packaging. Abro Organic Lager is a great example of this.
August 16, 2010 | 11 Comments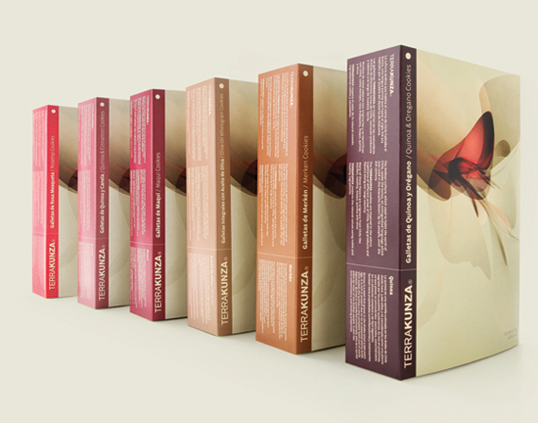 Designed by Porta4 Design Studio | Country: Chile
"Terrakunza is a gourmet cookie project that grabs the original distinctive Chilean ethnic groups' flavors such as merken, rosa mosqueta, maqui, quinoa, oliva. A different package than those in its category shows the gastronomy innovation from its design inspired in an ensemble of sensations that evoke nature's nobility and originality in each flavor."
August 15, 2010 | 5 Comments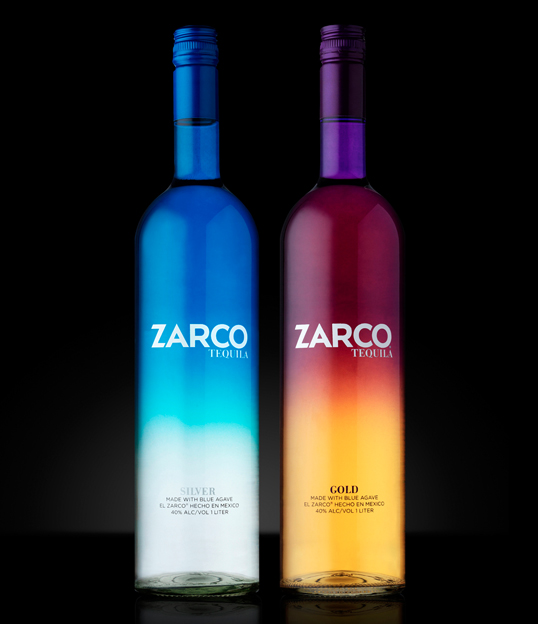 Designed by STRANGER & STRANGER | Country: United Kingdom
"Zarco is a budget mixing tequila aimed at a younger crowd who don't really care for the 'old Mexico' bit. The coloured glass gives amazing backbar standout."