August 14, 2010 | 2 Comments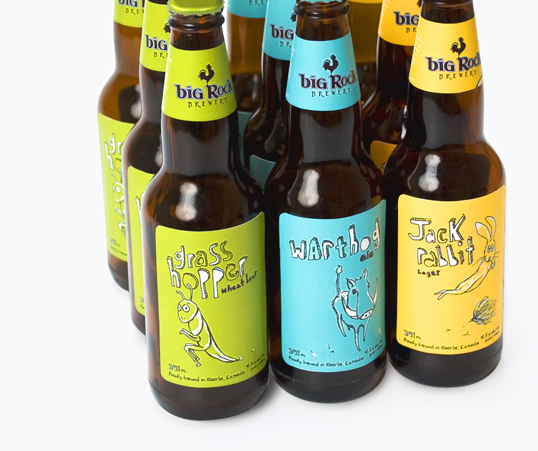 Designed by Straydog Marketing + Design | Country: Canada
"To create an grass roots experience, the typography and illustrations were hand-drawn. We incorporated colours that have a fresh, organic quality accentuating the brewery's commitment to being organic and local. Our strategic mandate was to capture the attention of consumers and give Big Rock Brewery's line-up a consistent look and feel."
August 13, 2010 | 2 Comments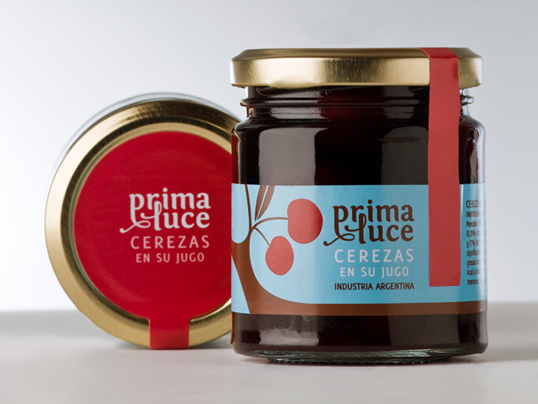 Designed by Campoy Príncipi Domenech | Country: Argentina
Nice clean work from Argentinian design company Campoy Príncipi Domenech. The typography, simple illustration, primary color palette and jar shape, all come together nicely for this cherry jam.
August 13, 2010 | 1 Comment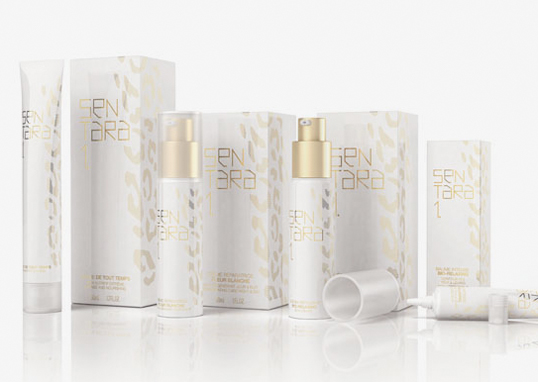 Designed by Place du Marché | Country: France
Packaging combining minimalism with pattern to beautiful effect for a French line of skincare products.
August 12, 2010 | 5 Comments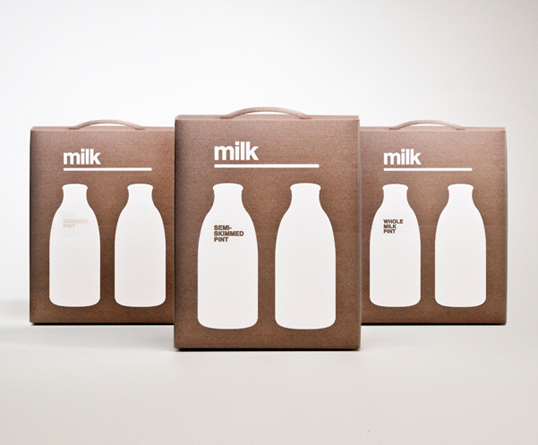 Designed by Darren Custance | Country: United Kingdom
"I have designed cardboard milk packaging for glass milk bottles. The idea was to use a minimalist approach, keeping the packaging uncluttered and to make a bold statement as to what the product was.
The different types of milk were in different colours to make them easily distinguishable, with the number of bottles on the front indicating the number of milk bottles inside the package."
August 12, 2010 | 7 Comments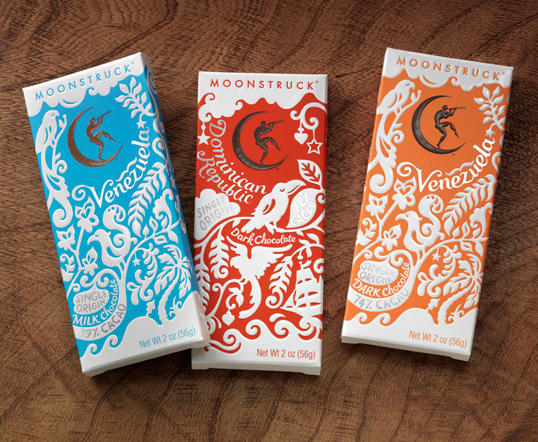 Designed by Sandstrom Partner | Country: United States
"Moonstruck Single Origin Chocolate Bar Collection. Moonstruck Chocolate is a Portland, Oregon based company known for making premium handcrafted truffles. This chocolate bar packaging line is Moonstruck's first entry into the premium, single origin chocolate category. Our goal was to create a chocolate bar packaging line that imbues the same qualities that drive Moonstruck brand enthusiasm through its truffles: handcrafted quality, visual beauty, multi-sensory experience and imagination. The illustrations and typography are a hand-cut paper style. The finishes include: Matte Soft-Touch (color areas). Glossy Soya-kote varnish with emboss (white areas). Thick UV varnish (chocolate logo). Matte silver foil."
August 12, 2010 | 12 Comments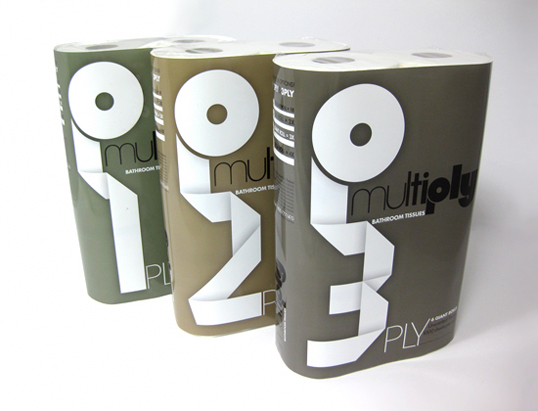 Designed by Ekta Mody | Country: United States
"The assignment was to design the branding and package for a challenging consumer product. I chose toilet paper as a majority of consumers including myself struggle most often to find the details of the thickness/quality on the product package. My research showed me that most existing packages focus on the brand name, soft colors and comforting graphics, thereby making it difficult for the onlooker to get important details regarding the product from a distance.
I named the brand MULTIPLY, as toilet paper is available in a variety of thicknesses or plies that increase the hygiene and comfort value. Attempting to solve the simple issue of convenience for the buyer, I decided to focus on the info graphic 1ply, 2ply and 3ply. This series of 3 packs clearly identifies each quality at a single glance on the shelf while indicating the product itself through the visual language."
August 11, 2010 | 5 Comments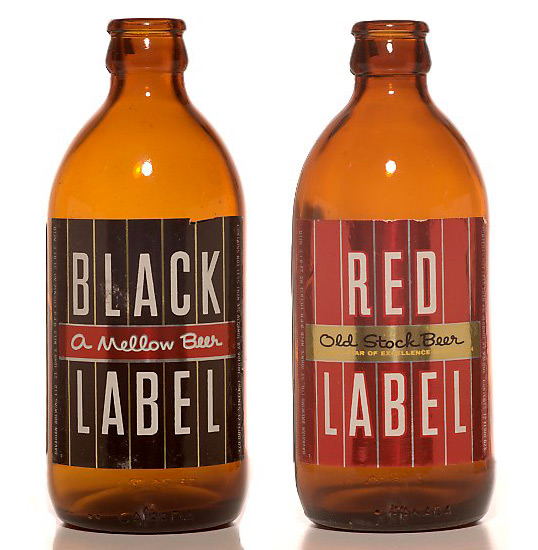 "The stubby beer bottle was Canada's national beer bottle from 1961 to 1984. In 1961 the Dominion Brewers Association (now the Brewers Association of Canada) replaced the heavy, bulky, non-standard 12oz "pint" and 22oz "quart" beer bottles with a new more efficient designed "stubby" bottle to be used by all Canadian breweries."
August 11, 2010 | 7 Comments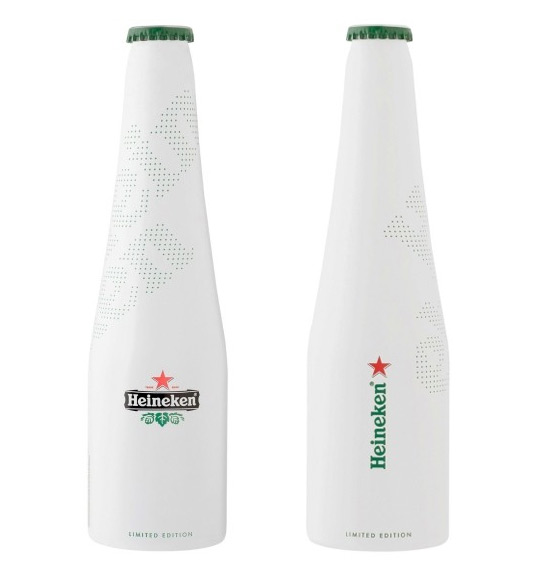 Designed by ORA-ÏTO | Country: France
"Heineken and French designer ORA-ÏTO teamed up again after previous collaborations. Back in 2002 ORA-ÏTO received the 'oscar for the best packaging' for his aluminum Heineken bottle. The outcome of the latest collaboration is a new limited edition set of 100% sustainable aluminum bottles; the Icone Pure.
The new bottle is white with a green dotted inscription and featuring the iconic green logo of Heineken on the front and back."
August 11, 2010 | 1 Comment
Designed by ILoveDust | Country: United Kingdom
Lovely feather illustrations and unique custom typography are the focus of this packaging for The Good Wine Company.
August 10, 2010 | 7 Comments
Designed by Niklas Hessman | Country: Sweden
"Three Crowns Vodka is a new product in the line from Elkschnaps, Mariestad, Sweden. This was a assignment as a project in school from Elkschnaps. This is my contribution when they needed a new design for their new product."