September 22, 2010 | No Comments
Designed by Rethink | Country: Canada| Fonts: FF DIN
"Sip Soda Co. is a local Vancouver brewing company offering all-natural gourmet sodas— a fresh and low-sugar alternative that appeals to foodies and socialites alike.
These distinct labels for Sip sodas use slim sipping straws to illustrate their unique flavour profiles, paired with a strong, clean wordmark that commands shelf presence."
September 22, 2010 | No Comments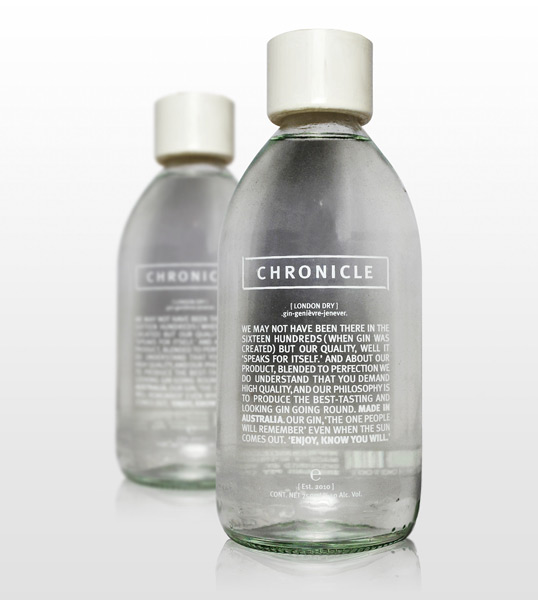 Designed by Surya Prasetya | Country: Australia
"Chronicle is a modern high-end Gin, made to entice young entrepreneurs. Chronicle is aimed at a male market, 25-40 with an eye for simple yet classic design and fashion.
The idea behind Chronicle started off as an image of a wealthy man sitting in a chair reading the newspaper in the 1950's. To give the bottle a sense of strength I combined this idea with a poison bottle cap lid. Achieving a sophisticated yet classic look that portrayed a little Danger and Class."
September 22, 2010 | No Comments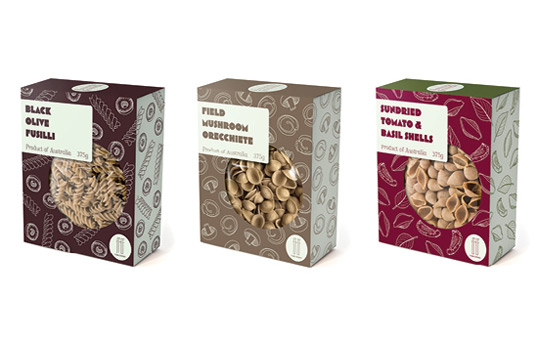 Designed by Katherine Low | Australia
"This package and branding 'Fork Friends' was created for a local organic deli, promoting fine home cooking with the use of locally produced organic ingredients. They wanted to stand out on the shelves with a modern and clean approach."
September 22, 2010 | No Comments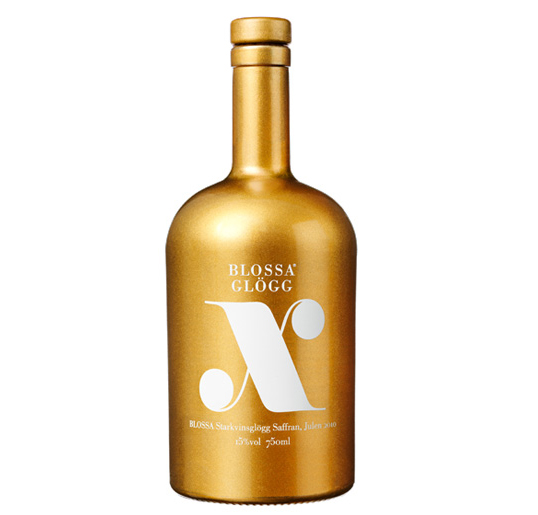 Designed by BVD | Country: Sweden
"For the 8th year in a row, BVD presents the annual Blossa Glögg for 2010. This year's flavor is saffron and the bottle's color is gold.
Gold is an iconic color that reflects the festive nature of Christmas as well as the taste: saffron with it's golden color is one of the most exclusive of all the spices. The Roman X is used as a symbol for the number 10, but is also a hint at the English X-mas.
A vintage mulled wine for a new decade is a reason to celebrate. We wanted to create a really festive bottle, and the Roman X felt like a worthy symbol the decade's first annual edition," says Susanna Nygren Barrett, Creative Director at BVD.
Blossa Annual Edition has become a success story which creates a demand around the mulled wine season every year thanks to a new flavor and design. Blossa Annual Edition exceeds sales from year to year, and continues to sell out within a few weeks, increasing customer expectations. The design plays an important role to create excitement and engagement around the product."
September 21, 2010 | 1 Comment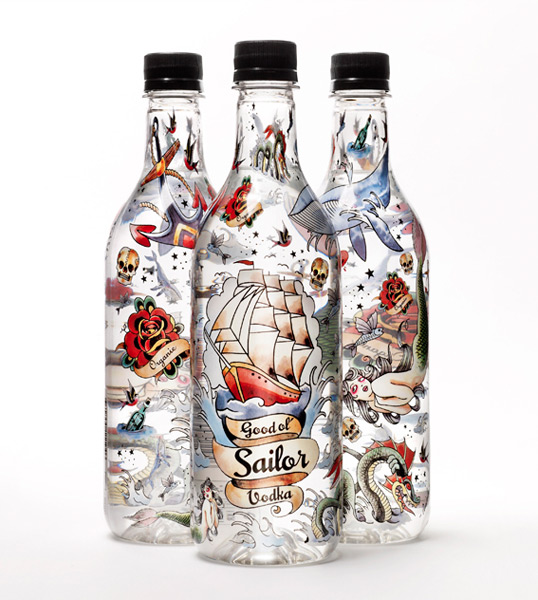 Designed by Division | Country: Sweden
"Sweden's first vodka in PET bottle. It's also one of the first vodka made of organically grown, Swedish barley. The new Swedish eco-vodka is distilled four times and has a clean, fruity nose with some spicy aftertaste and released in a Swedish-made PET packaging for minimal environmental impact.
We have worked closely with Technologists at Petainer. Together we have produced a container which is environmentally friendly, has high levels of clarity and great shelf appeal, whilst at the same time is easy to manufacture in high volumes.
We wanted to exploit the phenomenon of PET in the best possible way. The goal was to design would be integrated with the bottle."
September 21, 2010 | No Comments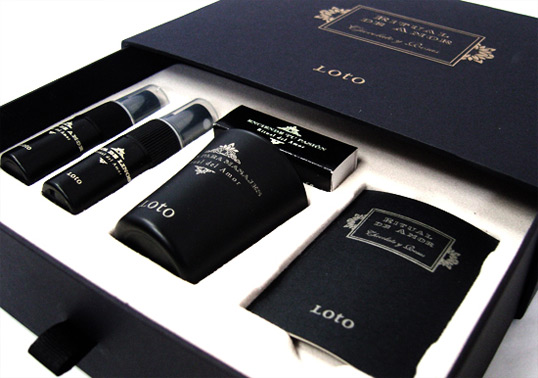 Designed by Cosmetika | Country: Colombia
"Ritual de Amor (Love Ritual) by Loto is a compendium of secrets and millenary practices made for the art of seduction and passion. We have recollected one and each of those secrets, capable of unleash the most sublime passions, to give them to you inside this coffer. We have carefully kept the fascinating history of love and its origins. We have been inspired by magic uses of the chocolate and the roses."
September 21, 2010 | 1 Comment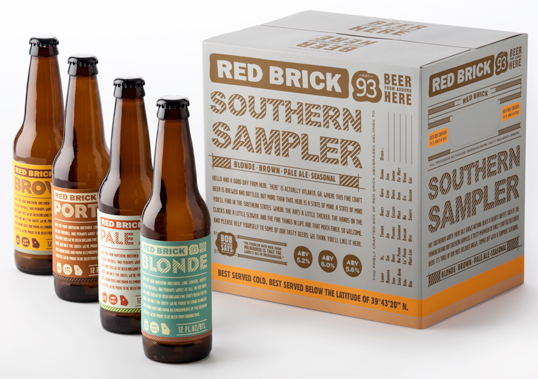 Designed by 22 Squared | Country: United States
Aimed at the Southern US market, this locally made beer features humourous, copy-intensive packaging and uses four striking colourways to differentiate flavours.
September 20, 2010 | No Comments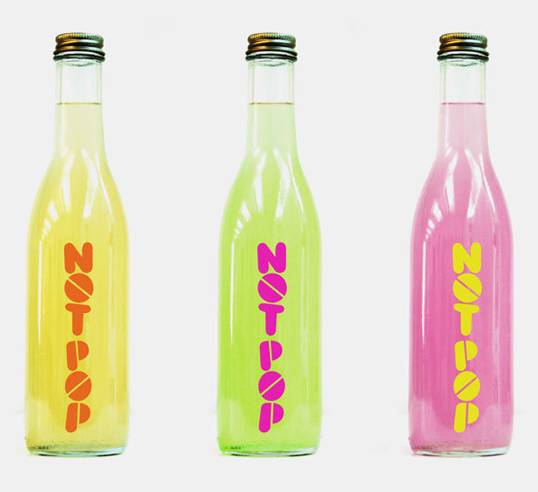 Designed by Schwartz & Sons | Country: United States
"This packaging and logo program was created at Partners and Spade for a juice called Not Pop."
September 20, 2010 | No Comments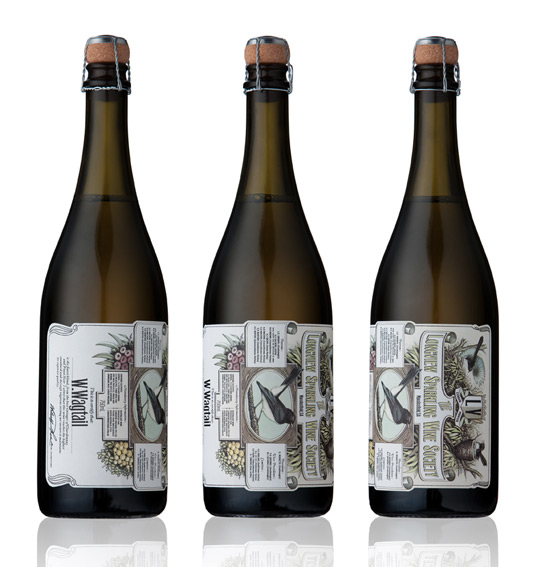 Designed by Voice | Country: Australia
"It wouldn't be a stretch to claim that birds are somewhat over represented on wine labels. When Voice was given the task of designing the packaging for Longview Vineyard's sparkling wine, W.Wagtail, they recognised the importance of creating something that really stood out from the existing flock of bird themed labels.
Drawing on the audacious personality of the wine's namesake, the Willy Wagtail, Voice modelled the label on the styling of bird watchers membership certificate from the 1940s. The ornithological subject matter was an opportunity not only to feature the local birdlife but also to  feature the flora that exists around the vineyard, which hinted at the fruity and colourful flavours of the wine.
September 20, 2010 | Comments Off on Student Work – Jolin Masson-St-Onge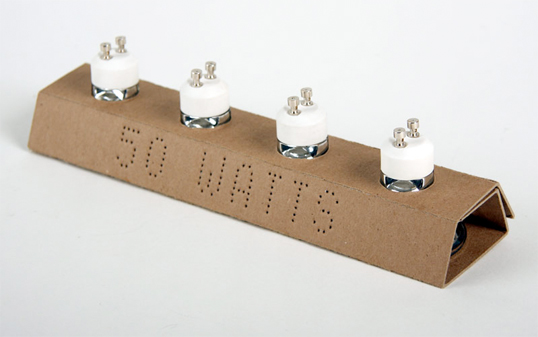 Designed by Jolin Masson-St-Onge | Country: C
anada
This conceptual light bulb packaging requires no ink and no glue. The wattage number is punched out of the cardboard, which wraps around the bulb to protect the glass.
via UQAM
zp8497586rq