September 12, 2010 | 1 Comment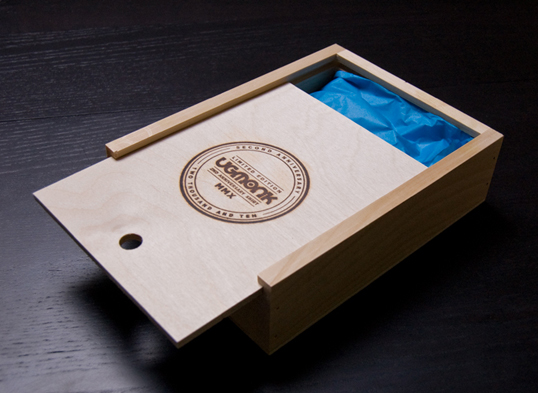 Designed by Jeff Sheldon/Ugmonk | Country: United States
"Each anniversary shirt is packaged in a wooden box (made of solid pine and birch ply) with a wood-burned anniversary logo on the lid. Each set also comes with an Ugmonk laser-engraved wooden coin that have each been individually numbered. Also included is a signed Ugmonk collector's card with the 2nd Anniversary design on one side and the 2nd anniversary logo on the other."
September 12, 2010 | No Comments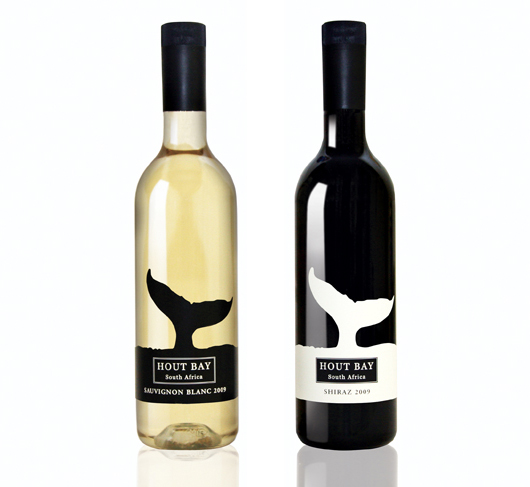 Designed by The Hive | Country: Ireland
"At the southern tip of Africa, often mere metres from the shore, the migration of the southern right whale is a keenly observed phenomenon. Their passage to the western cape to calve and nurse their young is a long established, and much like the harvest, is one of nature's indicators of the passing of the season. It's hard not to be affected by the majesty of this spectacle, so at Hout Bay we simply raise a glass to wish them on their way."
September 10, 2010 | 1 Comment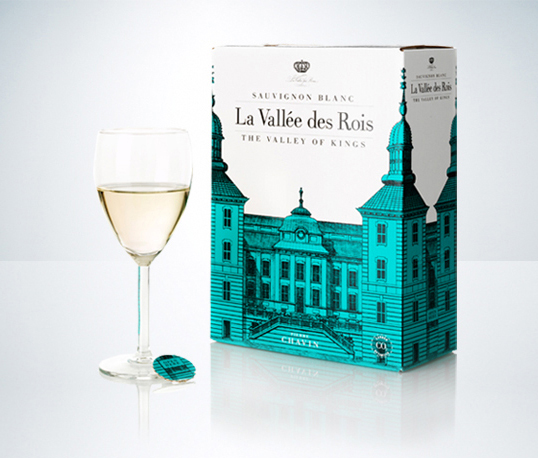 Designed by Neumeister | Country: Sweden
"Input: A new BiB with white wine from La Vallée des Rois, in the Loire Valley, France. "The Kings´ Valley" is well known for its historical architecture, ancient towns and beautiful castles from the "l'Ancient Régime".
Output: We signal traditional French royal values with a grand illustration of a castle in an almost 3-dimensional design solution.
Outcome: Just about to be released."
September 10, 2010 | 5 Comments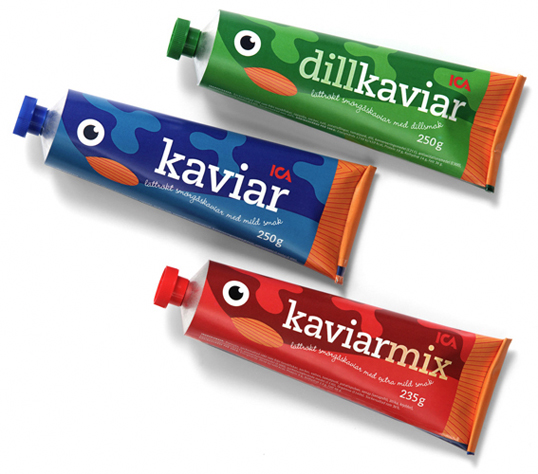 Designed by Identity Works | Country: Sweden | Font: PMN Caecilia
"A range of caviar for the Swedish Supermarket chain, designed ten years ago. The existing brands on the market had well known names like "Kalles" or "Svennes".  We wanted to create something that appealed directly to the consumers without using any brand names, but still have a direct approach. A clever solution: the supplier of the main ingredient became the hero."
September 9, 2010 | 5 Comments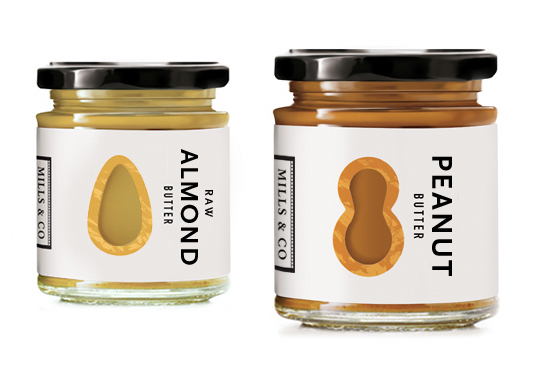 Designed by Danielle Davis | Country: United States | Font: FF Scala Sans
"Mills & Co is a higher-end, organic nut butter line proposed to be sold in DC restaurant Founding Farmers. Unfortunately the project never got to the production stage. The above rendering is a self-initiated concept of where I would have liked the packaging to go, just very simple and super clean."
September 9, 2010 | 1 Comment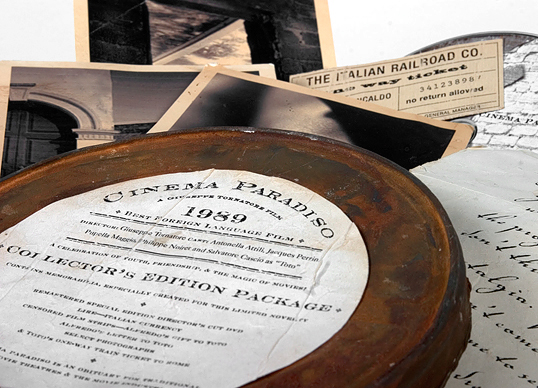 Designed by Nitin Budhiraja | Country: United States
"Special edition DVD set, inspired by the movie Cinema Paradiso—a nostalgic film that evokes a feeling of love and passion through the bonds which the characters share, and the simple lifestyles of rural Sicilians. The music is a masterpeice in its own right, and so this package takes parts of the movie as key points to garner a sense of warm antiquity, that is exotic yet so familiar and human."
September 9, 2010 | 1 Comment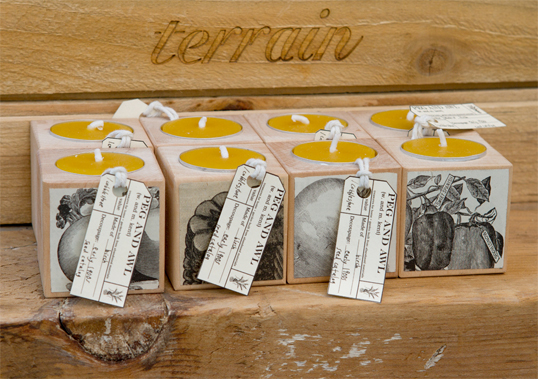 Designed by Margaux + Walter Kent | Country: United States
Decorative labels cut from old engravings cover the wood holding the candle, which acts as both package and product. An off-white, partially handwritten tag provides the hand crafted feel the company wants to communicate.
September 8, 2010 | 8 Comments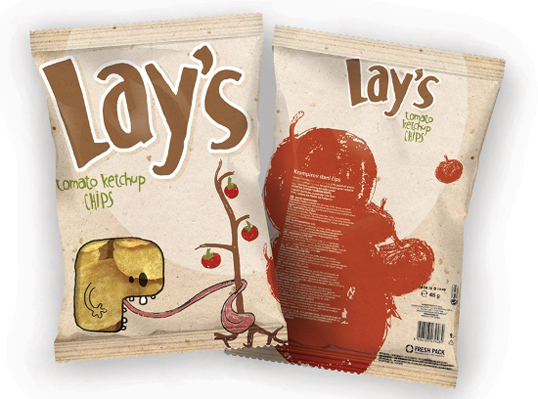 Designed by Tomislava Sekulić | Country: Serbia
"I made this packaging and logotype for "Lays" chips as a student assignment using kraft paper, playful characters and earth colors. It's recognizable, it stands out among all other snack bags, and brings extra fun for the parties!"
September 8, 2010 | 2 Comments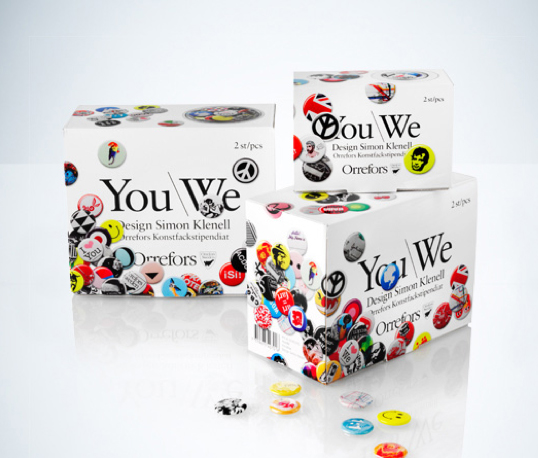 Designed by Neumeister | Country: Sweden
"Input: Orrefors is associated around the world with unique glass articles, art glass, and custom glass. A classic Swedish design company. This time, how ever, the designer was a student of University College of Arts, Crafts and Design in Stockholm and with his series You/We he wanted to attach a younger target group.
Output: The Design solution emphasizes the idea of us being individuals, but at the same time always part of a family, group… crowd. Choosing pins as the classic young symbol of sharing an opinion or liking. To quote Cassius Clay: "Me, you… we." In general a modern design solution for a glass that is supposed to have a life outside of the cabinet.
Outcome: You/We has recently been launched in stores all over the world and received a great deal of attention."
September 8, 2010 | 2 Comments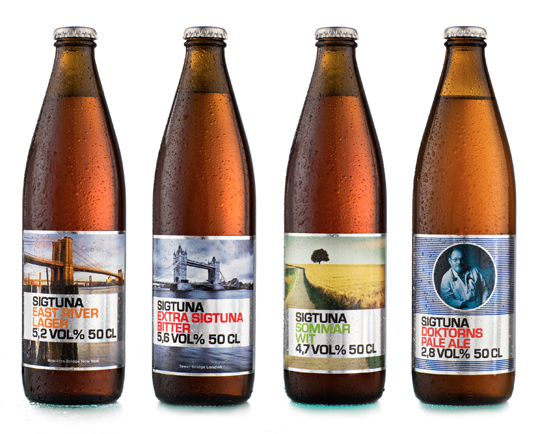 Designed by Morkman Reklambyrå | Country: Sweden
"Sigtuna is an up and coming micro brewery just outside of Stockholm, Sweden. They have recently received numberous awards for their beers and continue to reap success within the beer communities.
These new label designs aim to highlight the premium character and style of the different beer types, while still being true to the Sigtuna origin."