September 7, 2010 | 1 Comment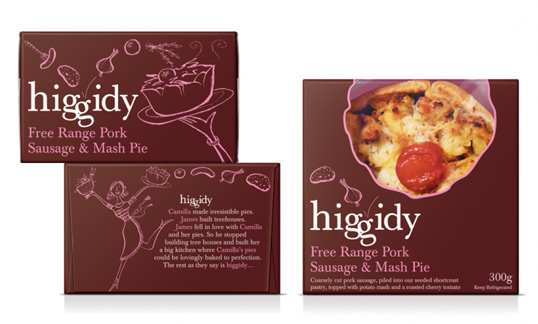 Designed by Ziggurat Brands | Country: United Kingdom
"Camilla Stephens is passionate about pies. She makes really yummy hand-made pies with high-quality ingredients. Uncommon pies, in fact. We loved her pies too and saw the opportunity to open up a market appealing less to your hungry man in a van and more to a discerning female audience. 'Too nice for the price' someone called them – probably with a big mouthful of pie."
September 7, 2010 | 3 Comments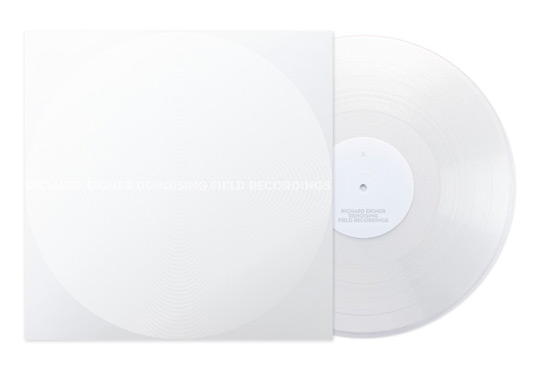 Designed by Hans Renzler | Country: Austria
"The record documents the attempt at using denoising techniques on various field recordings of trains, streets, swimminghalls and public transport.
Denoising Field Recordings is released as a limited edition of see-through 12″ vinyl. The all-white cover of the sleeve is printed exclusively with varnish."
September 7, 2010 | 3 Comments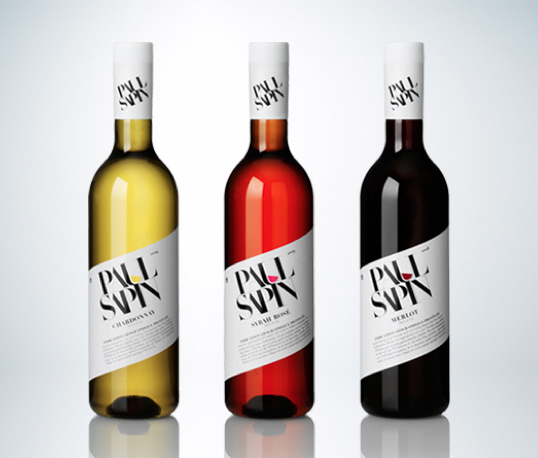 Designed by Neumeister | Country: Sweden
"Input: When Paul Sapin launched their series of wine, white, red and rosé, in PET-bottles the awaited success did not occur – although reviews were good. What was the problem? Neumeister was approached to take a look at the packaging design.
Output: Easy to go", is the main idea. Classic design with a modern approach. Old meets new, in the same way as the product; traditional French wine, produced in a traditional way, but with a whole new packaging concept. And the twisted label as an eye catcher.
Outcome: Relaunched spring 2010."
September 6, 2010 | 2 Comments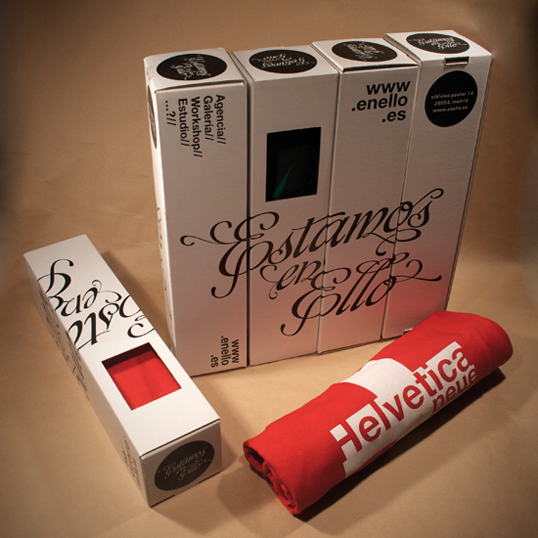 Designed by Estamos en Ello | Country: Spain
Custom packaging for Madrid based design and advertising company Estamos en Ello's T-shirts.
September 6, 2010 | 1 Comment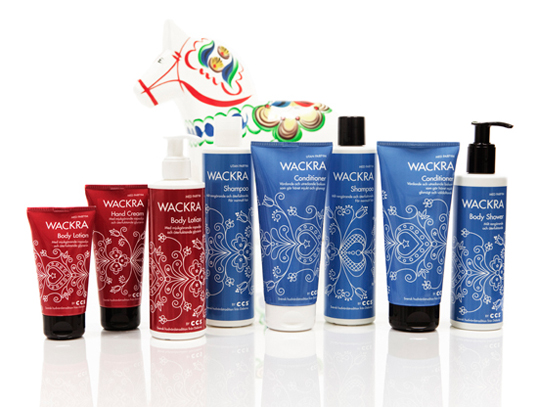 Designed by Lotta Friberg | Country: Sweden
"Wackra's design is inspired by typical decorative paintings from Dalarna in Sweden, where parent company Clean Chemical Sweden is situated,  but in a modern guise. The colours, that differentiate uses (leave-on products are red and rince-off products blue) are also taken from the area. This is Swedish skincare tradition from Dalarna."
September 5, 2010 | 5 Comments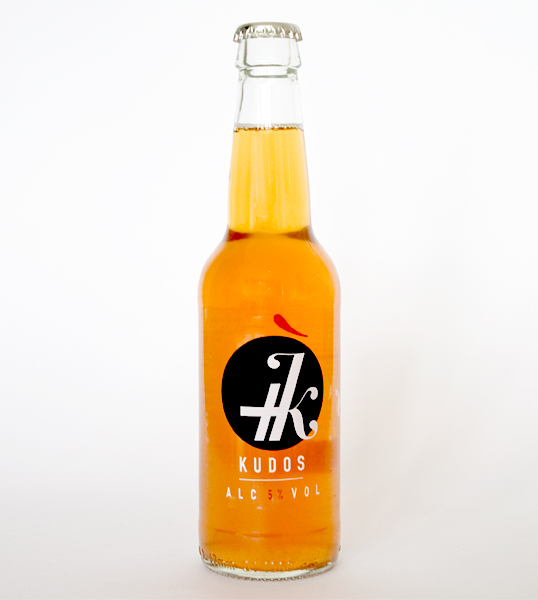 Designed by Ryan Martin | Country: United Kingdom
"Kudos is a new beer product from Green Room Ales, it is revolutionary in that it is brewed like a beer but filtered like a lager.
Rather than create just a label we wanted to create an entire brand which can be built upon and developed. Kudos is distinctly different."
September 4, 2010 | No Comments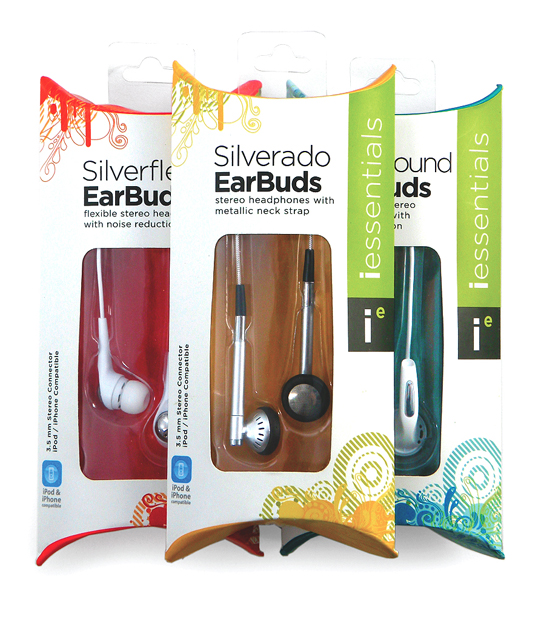 Designed by Designojo | Country: United States
"Mizco imports and distributes an extensive line of cell phone and electronic accessories under 3 brand names-  iEssentials, Cellular Innovations and Digipower.
The brands are sold primarily thru discount retailers in the United States, Canada and Mexico. In the value-priced segment much of the product mix can be commodity and consequently establishing of a strong brand position and a clear visual program is critical. designojo was charged with repositioning iEssentials, one of the 3 Mizco brands.
What We Did: designojo undertook a complete overhaul of the iEssential brand, including all aspects of the brand's visual style, identity development, sub-brand creation, its' retail presence and hundreds of package sku's."
September 3, 2010 | 8 Comments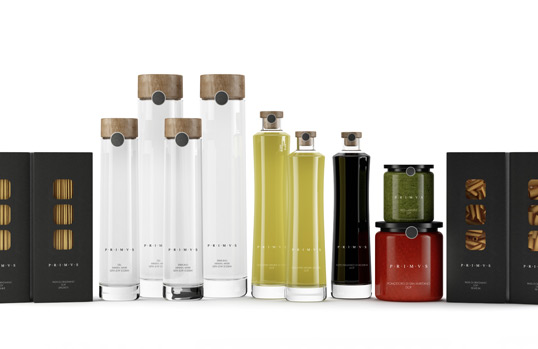 Designed by NTGJ | Country: Portugal
"PRIMVS is a brand that has decided to up the ante in a number of consumer sectors. It has initially turned its attention to food, a sector that has, for too long, been look upon as merely a necessity of life and requires limited in-depth packaging design.
PRIMVS feels that design and form have been neglected in the way food packaging is presented and our PRIMVS FOOD brand aims to attract those who appreciate premium quality food and design. PRIMVS FOOD sets out to prove that it is possible to achieve both the above objectives without compromising in either aspects. PRIMVS has merged quality food, with a minimalist stylised packaging that is both visual attractive and appealing.
September 3, 2010 | No Comments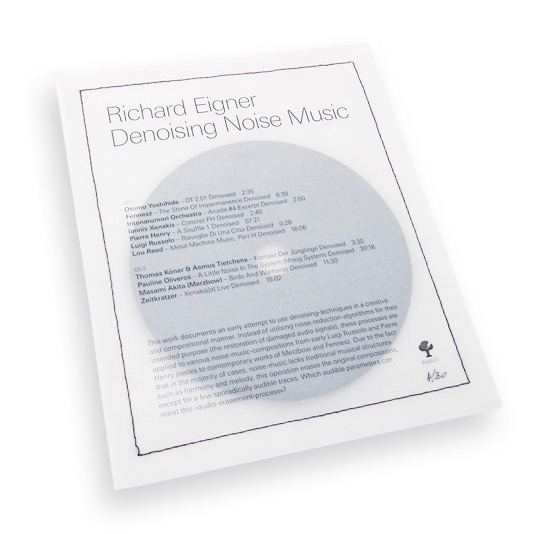 Designed by Richard Eigner & Hans Renzler | Country: Austria
"Denoising Noise Music documents an early attempt at using denoising techniques in a creative and compositional manner.
Double CD – special packaging designed by Richard Eigner & Hans Renzler. Sewn together by Richard's Grandma! Strictly limited to 30 copies."
September 2, 2010 | 5 Comments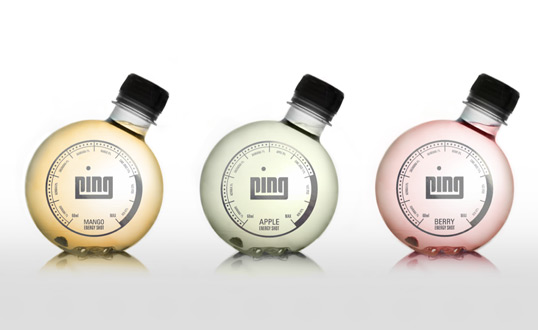 Designed by Anne Dahlin | Country: Australia
"Packaging made for a healthy energy drink illustrated like a speedometer showing all ingredients and % amounts in the front label. The idea for the product and design was create as part of an assessment brief."