January 21, 2011 | No Comments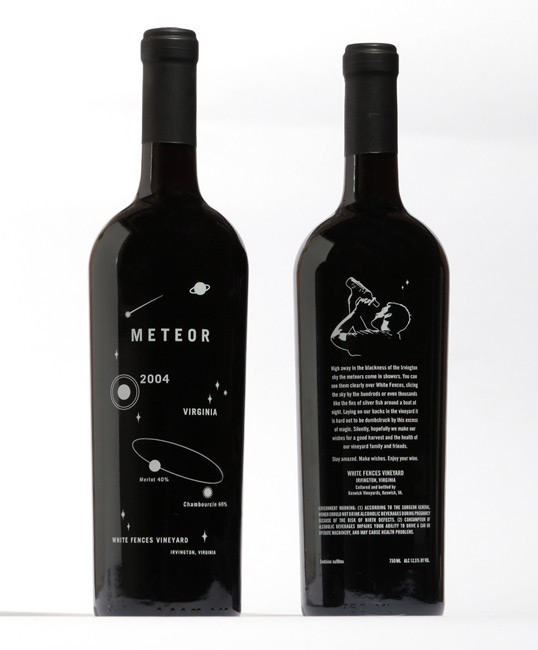 Designed by WORK Labs | Country: United States
"Designed for White Fences Vineyards, the bottle design started with inspiration from the name—Meteor. We started with a meteor and pretty quickly evolved to a mini solar system."
January 20, 2011 | 2 Comments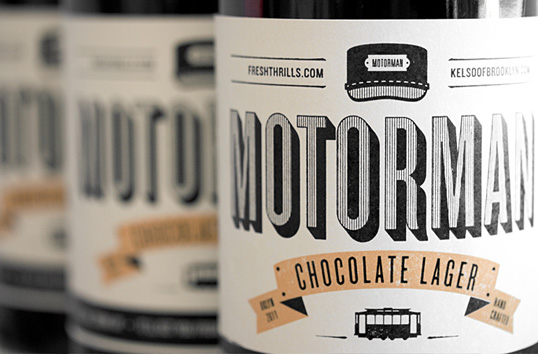 Designed by Freshthrills | Country: United States
"Freshthrills had a productive, successful and exciting 2010. Anyone familiar with Freshthrills, knows that we can be a little fanatical over craft beer. In fact, it's been our obsession of 2010. In keeping with our long running tradition of food-centric gifts, it was clear early in the year that we would share this passion for craft beer with our clients. We collaborated with local brew master Kelly Taylor of Kelso Of Brooklyn to bottle and package their Chocolate Lager, specially for our clients.
We aimed to develop naming, branding, packaging and other print collateral using Kelso Chocolate Lager. The package also includes four letterpress coasters, along with a note thanking our clients for a great year.
January 20, 2011 | 1 Comment
Designed by Sissi Edholm & Lisa Ullenius | Country: Sweden
This chocolate bar packaging was created for sale during an Olle Baertling exhibition at the Museum of Modern Art in Stockholm.
January 19, 2011 | No Comments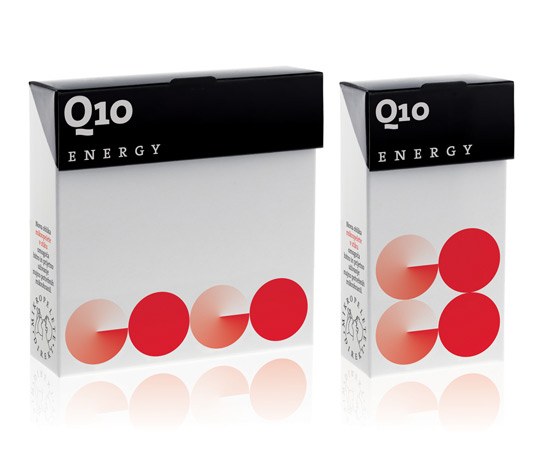 Designed by Tomato Košir | Country: Slovenia
GOGO is an innovative, high end line of food supplements created by Fidimed.
January 19, 2011 | 1 Comment
Designed by Jenny Pan | Country: United States
Jenny Pan is currently a graduate MFA graphic design student at Academy of Art University. There's no doubt that she has a bright future as a professional designer ahead of her.
January 18, 2011 | 4 Comments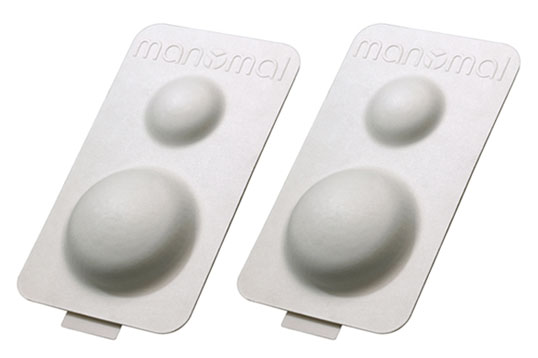 Designed by Markus Diebel | Country: United States

Manymals is a collection of five necklaces that features wild animals which hang from the chain as they would naturally in their habitats. The packaging is made from 100% recycled paper pulp and features a factual story about the creature contained within.
January 18, 2011 | 2 Comments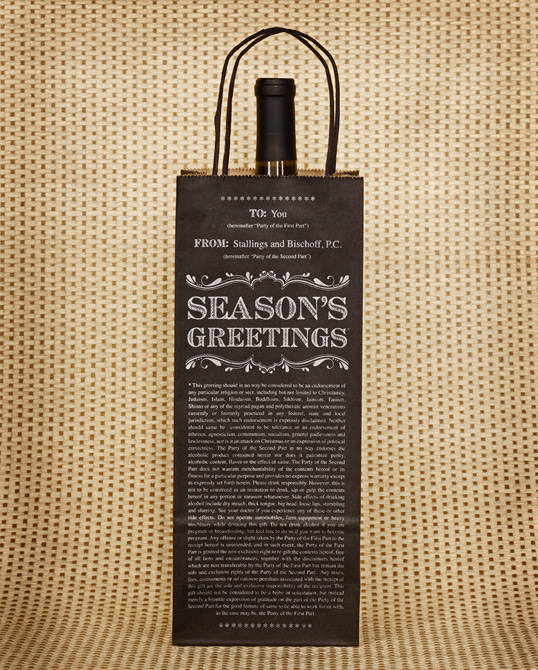 Designed by WORK Labs | Country: United States
"When a law firm came to us to design their holiday wine gift, we decided to employ them as writers on their own project. Lawyers tend to nitpick the details, so we wanted to be sure their holiday greeting was 100% legitimate, so we had them write a bit of copy to clarify what "Season's Greetings" means. Screen printed with metallic silver ink on standard black winte bags, we achieved an economic and appropriate holiday gift."
January 18, 2011 | 5 Comments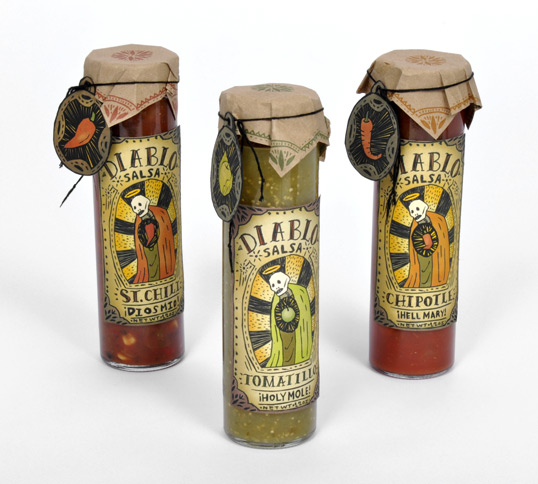 Designed by Kelly Thorn | Country: United States
"The assignment was Diablo Salsa and Tortilla packaging, and it had to have a Mexican feel. I decided to use Catholicism in Mexico for inspiration, and found some Patron Saint candles to work off of. This is the final product."
January 17, 2011 | 4 Comments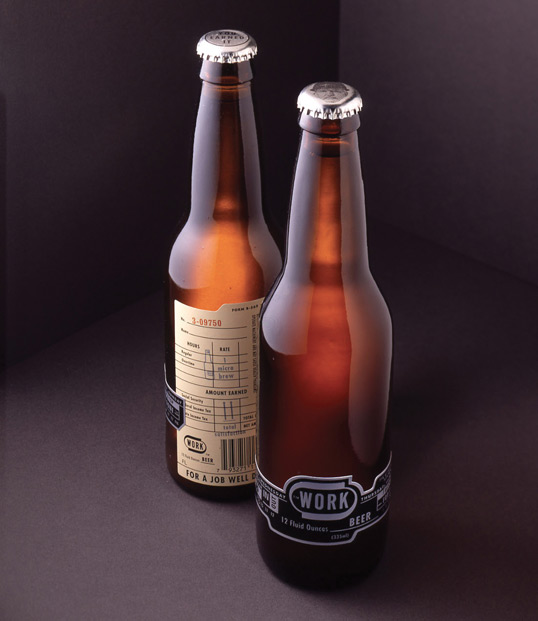 Designed by WORK Labs | Country: United States
"WORK Beer started with a art director that dreamed of having his own beer(seriously, who doesn't dream about having their own beer?). That dream led to beer for the American worker, WORK Beer—For A Job Well Done. It became the brewers best selling beer, going from local to available in all the surrounding states within a matter of months. No detail was overlooked, from the non-conventional label, to the box, to the coasters, to the pint glasses to the ads and TV spots. The WORK Beer tap handle stands out in a line-up pretty well, too, it's a hammer. As far as we know here at WORK, we're one of the only agencies in America to ever have our own brand of beer."
January 17, 2011 | 1 Comment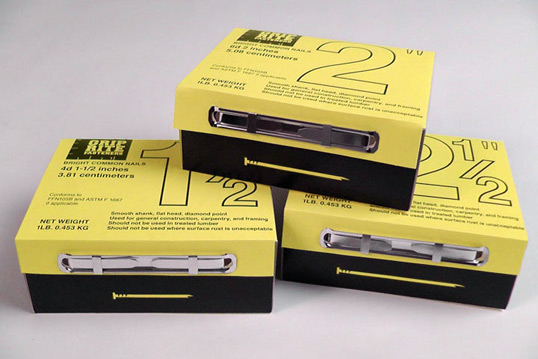 Designed by Josh Carter | Country: United States
"The concept for the project was to re-design an existing package line that we found consumer unfriendly. I picked Grip Rite Fasteners because I didn't think the design was as functional as it could have been. The logo also lacked creativity and grammatical correctness. The current Grip Rite Fasteners logo spells fasteners with an apostrophe (Fas'ners). I feel like I improved the functionality of the box by making the dimensions of the nails large and clear on the front. I also added a fastening mechanism on the front that I think looks clean and makes the box able to be closed conveniently."