January 15, 2011 | 1 Comment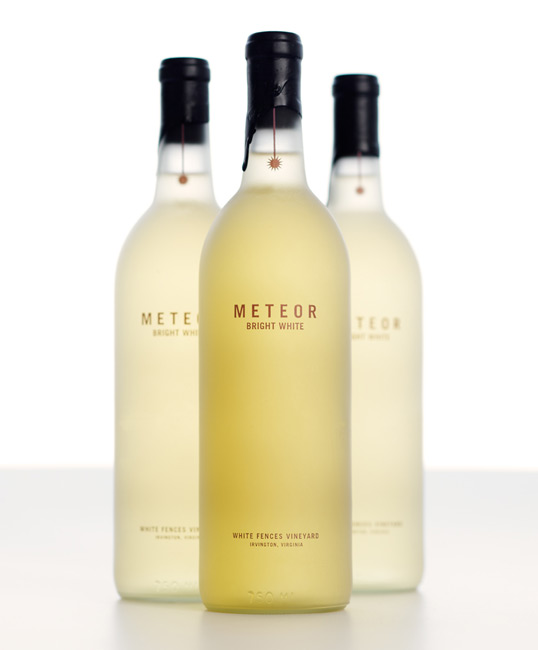 Designed by WORK Labs | Country: United States
"A simple design to showcase the wine in the bottle. The bright color of this bottle is a great contrast to the rest of the Meteor line."
January 14, 2011 | No Comments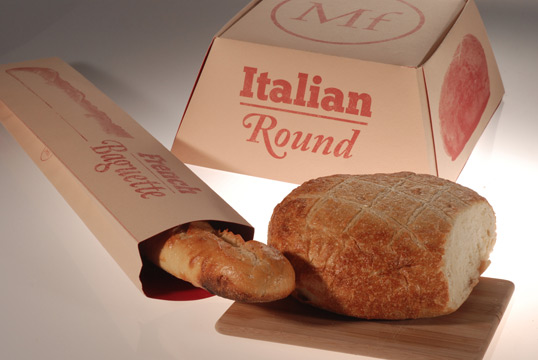 Designed by Matthew Knudsen | Country: United States
"Packaging for proposed artisan bread store, Motherloaf, derived from the bread recipe of the same name, but brought up connotations of the rough and tumble gold rush era of the mid-1800s in the US. With that idea in mind, the packaging shape referenced gold bullion bars, and I wanted all imagery to have a rough, lithographic feel of the printing processes of the era."
January 14, 2011 | 9 Comments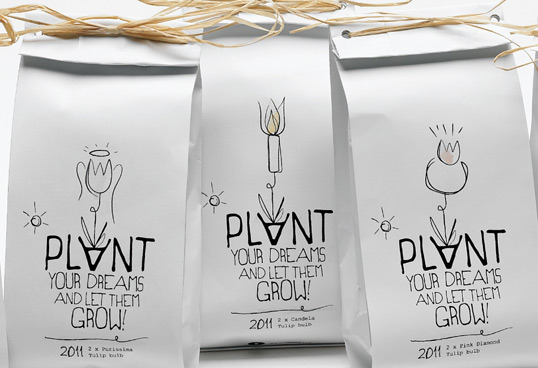 Designed by Sophia Georgopoulou | Country: Greece
"The actual tulip flowers and their unique names (e.g. Red Emperor, Pink Diamond, Sweetheart, etc.) inspired me to create a series of ecological and interactive self promotion package-gifts for 2011 containing tulip bulbs. The illustrations created on the packs were inspired by the name of each unique tulip."
January 13, 2011 | 7 Comments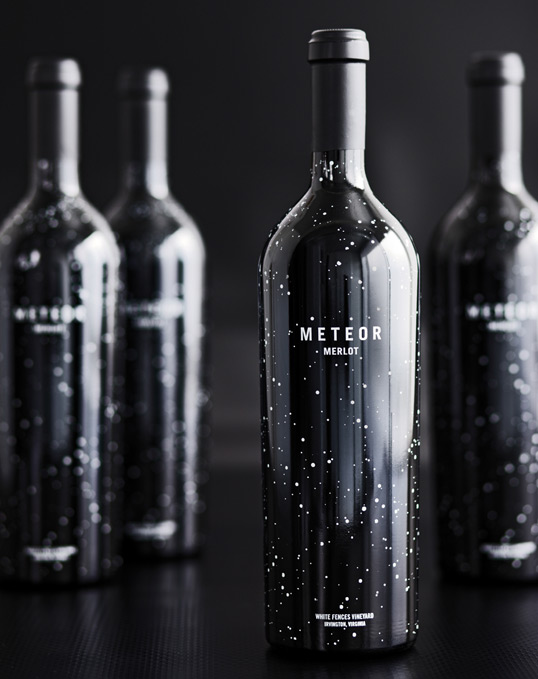 Designed by WORK Labs | Country: United States
"Being inspired by the name Meteor, we chose to mimic a star-filled night sky. The 360 degree print on the Merlot bottle is the only one we've ever seen that covers 100% of the bottle. And because of the process of how they are printed, each bottle ends up being a little different than the last."
January 13, 2011 | No Comments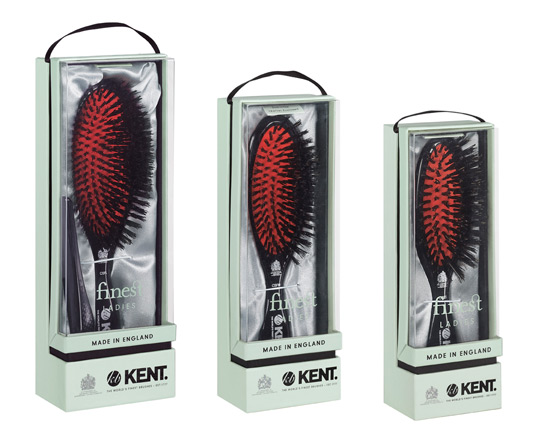 Designed by Kent | Country: United Kingdom
"Kent is the world's oldest brush manufacturer, and luckily seen by most as the world as the finest brush makers. We have been making our products for 234 years (founded in 1777!). We sell our brushes globally and employ about 28 staff.
One of our ranges is called 'FINEST' – these brushes range from £20-£45 and are all hand finished wooden brushes. The current pack had many issues that desperately needed addressing, they were hard to open, they were susceptible to tearing and damage, it was hard for customers to identify which brushes were for men and which brushes were for women, they were a nightmare to construct, in some cases the company logo was wrong, the list goes on…"
We are honoured to exclusively showcase this great work from a company with such pedigree on Lovely Package.
January 12, 2011 | 10 Comments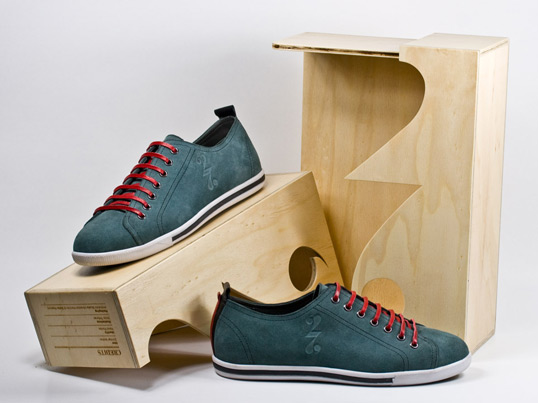 Designed by Society27 | Country: Germany
"The idea behind Society27 is to create a global product based community, where every member can work and influence on the future products. Every item would be manufactured in only 27 pieces.
For Sneaker/Shoe Model No.1, our first product, we used high quality suede, leather lining and for the packaging we created a wooden box. The project has been in development for quite some time now and we believe it's time to show it to the world."
January 12, 2011 | 1 Comment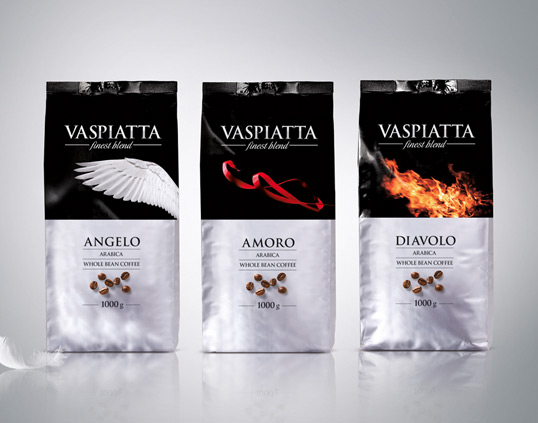 Designed by Diferente | Country: Poland
Warsaw based Diferente created these packages for Vaspiatta Coffee's finest blend of Arabica coffee beans.
January 12, 2011 | 12 Comments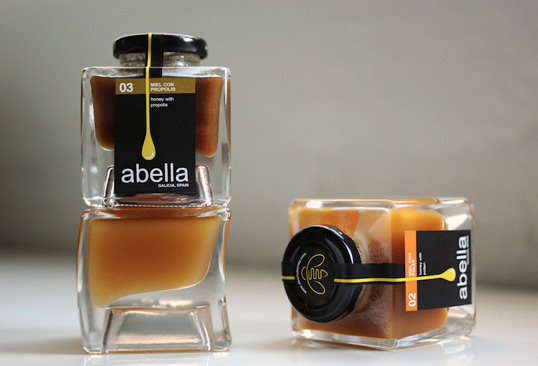 Designed by Bonnie Miguel | Photography: Judy Parker | Country: Spain
"Abella is fine artisan honey produced and estate bottled in Galicia, a naturally and historically rich region of northwestern Spain. "Abella" means bee in Gallego, the language spoken in Galicia, and the name is a tribute to these remarkable creatures and the healthy delicacies they produce. The products consist of 100% pure, raw, unfiltered honey created by master beekeepers using age-old techniques. Every drop is a work of art.
The packaging of Abella's specialty honey line, featuring honey with royal jelly, pollen and propolis, was designed to create an identity for the company and capture the rural, artisan character of the product in a refined, elegant and streamlined manner. The free-form, beveled effect of the jars, from Bruni Glass of Italy, is a natural fit, while the label design makes a simple yet powerful statement."
January 11, 2011 | 7 Comments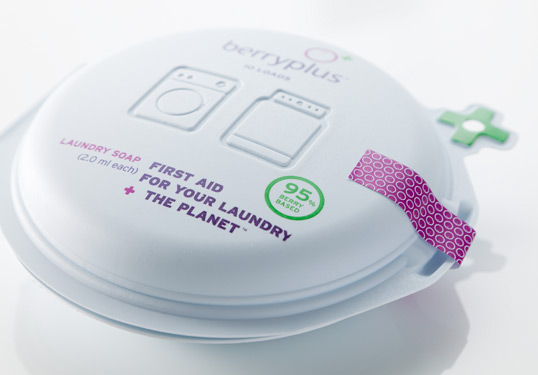 Designed by The Moderns | Country: United States
"Berry+ is a 95% berry-based, 100% plant-based laundry soap. Unlike conventional detergents that come in a heavy plastic jugs, Berry+ comes in a tiny microdose (2ml – a little less than half a teaspoon) capsule. Each microdose has enough concentrated soap to clean up to 30lbs of laundry (or any size load in between). The outer packaging is 80% non-GMO, plant-based bio-resin clam shell.
The product represents a a disruptive design innovation in the laundry space. Berry+ works any way you do laundry (HE machines, front-loaders, top-loaders, or in the sink) and is cold water-formulated. The packaging is so light that it takes 3.67x fewer trucks to transport Berry+ than leading detergents that come in a jug.
The Moderns, a multidisciplinary branding agency and design think tank based in Manhattan, developed the packaging, branding, and go-to-market strategy for Berry+."
January 11, 2011 | 7 Comments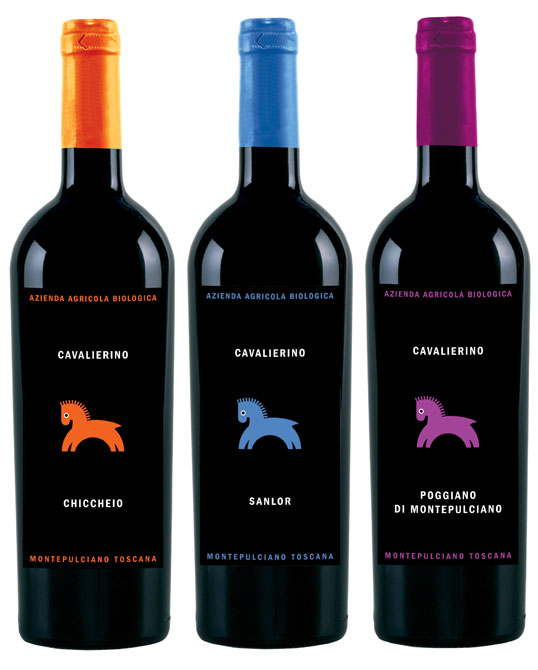 Designed by Lorenzo Ottaviani | Country: United States
"Cavalierino is a small winery in the beautiful high hills of Poggiano within a stone's throw from the historical towns of Montepulciano and Pienza just south of Siena, Tuscany, Italy. 155 prime acres of vineyards, olive groves, woods and cypress trees are bathed in a soft, golden Tuscan light.
"It is very difficult for a new small winery to emerge in the prime wine producing region of Tuscany. My strategic approach embraced such a handicap with enthusiasm – says Creative Director Lorenzo Ottaviani.
"Under my vision, Cavalierino – little horse in Italian – became a metaphor for David against Goliath: the underdog against the powerful and Tuscan wineries. Cavalierino's wine production is small but the wines have a great personality and are getting noticed by the critics and the public. I designed the Cavalierino's brand and packaging to be highly distinctive with a clean, fresh, colorful language that is a complete departure from the rhetorical designs employed by the established wineries. In a store environment Cavalierino's wines command shelf-attention and once you taste them then you fall in love."