February 24, 2011 | 4 Comments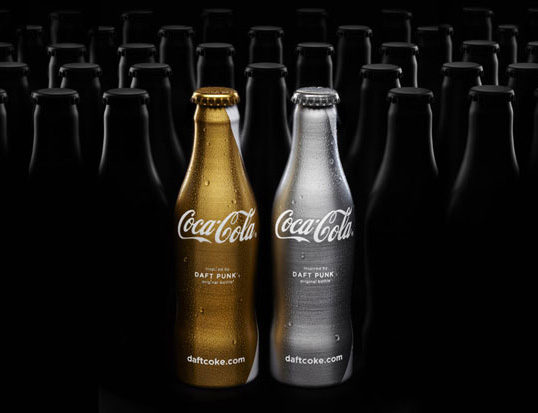 "Following a successful collaboration with Mika in 2010, soft drink giant Coca-Cola follow-up on some exclusively designed bottles with Coca-Cola "Club Coke." Produced in two distinctive colorways based on Daft Punk mimicking the helmets worn by the French duo, the gold and silver bottles will see a limited production run beginning in March 2011. In addition to the general release at clubs, the bottles will be packaged in a collector's box as a set, made available exclusively through colette in Paris. Further information on this project will become available through daftcoke.com, which goes live in a few months."
February 24, 2011 | 14 Comments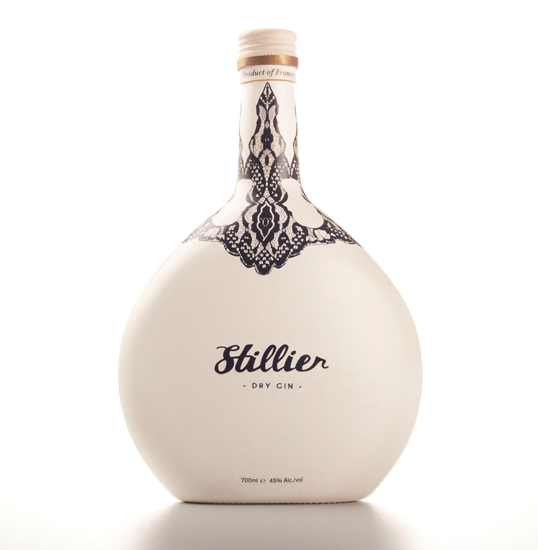 Designed by Lillian Cutts | Country: United States
"Stillier is a conceptual french gin, designed to appeal to female premium spirit buyers. The bottle design was influenced by the the delicate and feminine qualities of french lace. This embellishment is often used to adorn a woman making her feel romantic, provocative yet delicate. These are the qualities of this tripple distilled gin which is designed to appeal to women who often think gin is a hard, masculine drink. The curvaceous form of the bottle teamed with the intricate artwork proves that gin drinkers aren't always who you think they are."
February 23, 2011 | 2 Comments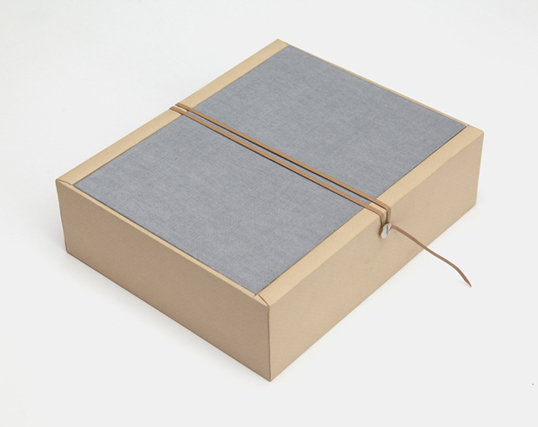 Designed by Jackson Dickie | Country: Australia
"Australian Forensic Investigations is a documentary style series which reveals how forensic and science techniques are used in the solving of major crime and accident cases. To communicate the intricate aspects involved in the series, a chest was designed with features such as a concertina with concealed magnetics, invisibly attaching each DVD case. The chests anonymous facade masks its immediate identification."
February 23, 2011 | 4 Comments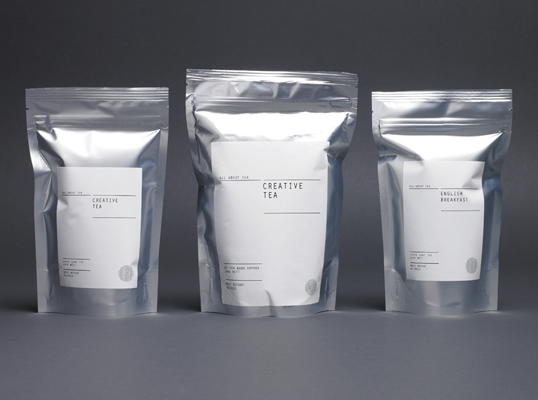 Designed by Moving Brands | Country: United Kingdom
"All About Tea is an expert wholesale tea distributor based in Portsmouth, UK. They source their tea from remote regions, to bring the best of the worlds flavours to a global audience. Their offer extends from classic varieties to specialist blends. Their ambition was to hone their wholesale offer while satisfying the need to reach new audiences. They wanted to keep the warehouse feel but also establish a loyal consumer group who felt they were getting premium quality at wholesale prices.
Moving Brands were tasked with creating a new identity that would stand out in a "sea of sameness." The identity needed to work effectively across their existing wholesale market, and enable them to grow into retail channels. It was also vital to communicate the founder's passion for the art and intricacies of tea.
Our assessment of All About Tea brought to light the company's inherently metronomic delivery, the quality and rigour of their service and products, and their unparalleled passion for tea. We wanted to bring this story and way of operating to the forefront with their new identity."
February 23, 2011 | 4 Comments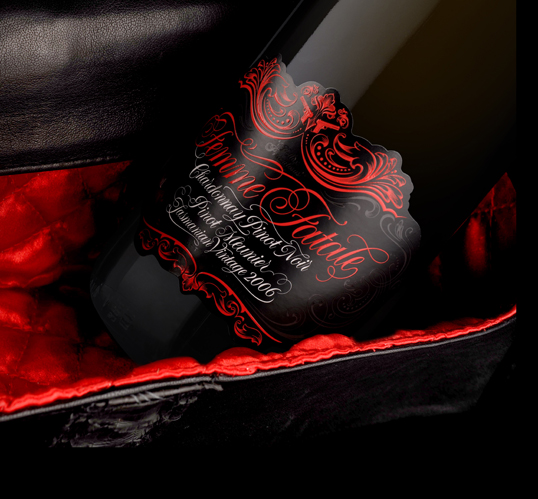 Designed by Boldinc | Country: Australia
"Femme Fatale is a 2006 Chardonnay, Pinot Noir, Pinot Meunier.  Like the rest of the Saint & Sinner range the idea takes the notion that descriptors for wines are synonymous with the way we illustrate a woman's tantalizing qualities.
This exclusive offering from S&S plays on the dark, dangerous & seductive colour palette,  the mysterious and seductive qualities that charm & ensnare through typography & compliment its irresistible taste.
Undress her to discover the risque red cage.  One sip snares you in a delectable web of mouth watering, creamy chardonnay perfectly balanced by Pinot Noirs luscious sherbet and bread notes. But be warned: desire may turn into obsession when you indulge in this Femme Fatale.
Totally exclusive, limited realease Femme Fatale 2006 vintage sparkling is hand crafted in the traditional method, from the fine North East Tasmanian Fruit."
February 22, 2011 | 7 Comments
Designed by The Official Manufacturing Co. | Country: United States
"After almost a decade of stickered coffee bags, Stumptown's founder Duane Sorensen decided they needed something new. He had a bag with a slit in the front and wanted a way to display a ton of information about growers, farms, flavors, and more. The result was to make colour-coded cards for each region, with latitude/longitude locations, elevations, descriptions and certifications."
February 22, 2011 | 7 Comments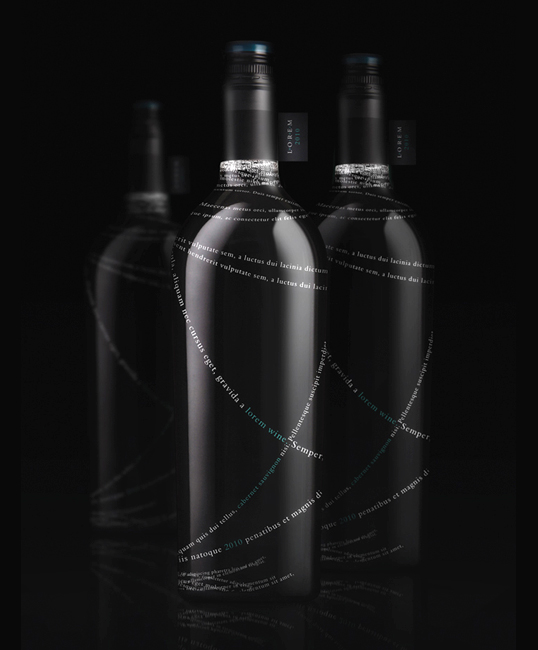 Designed by Alex Macsoda | Country: Romania
"Lorem Wine is a very special project, because I've designed it exclusively for designers. So dear designer, take a break, lay back and enjoy this wine."
February 21, 2011 | 1 Comment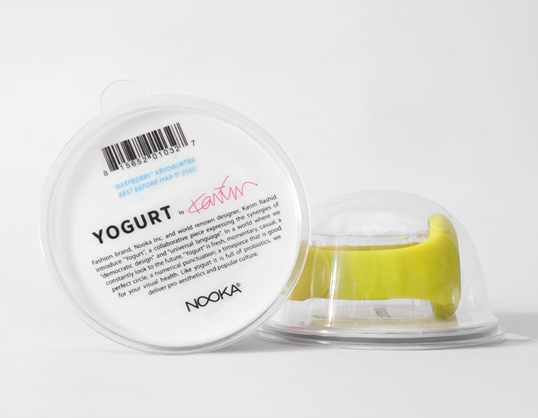 Designed by Nooka & Karim Rashid | Country: United States
"Fashion brand, Nooka Inc. and innovative designer Karim Rashid have begun a collaborative relationship to create a timepiece based on the synergies of "democratic design" and "universal language". "Yogurt", Nooka's first circular design, will utilize soft and flexible polyurethane, making it similar to the Nooka ZUB line of watches. The display incorporates digital hexagons that comprise the hour in the middle while the minutes circle the outer display of the watch. This watch will feature sleep mode, a 12 and 24 hour display mode and will be available in 6 different "flavors": blackberry, raspberry, blueberry, lime, plain (white), and non-fat (clear).
Karim Rashid is one of the most prolific designers of his generation. Over 3000 designs in production, over 300 awards and working in over 35 countries attest to Karim's legend of design. Karim's work is featured in 20 permanent collections and he exhibits art in galleries worldwide. Karim is a perennial winner of the Red Dot award, Chicago Athenaeum Good Design award, I.D. Magazine Annual Design Review, IDSA Industrial Design Excellence award."
February 21, 2011 | 5 Comments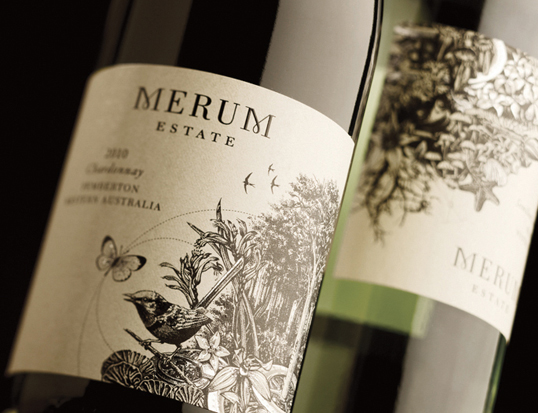 Designed by Manifesto Design | Country: Australia
"Merum means 'pure and unadulterated' in latin. Merum Estate is set in Pemberton, Western Australia, a pristine location where 85% of the region remains under native vegetation. For this mid-level range of wines, Manifesto Design created a fantasy 'floating world' consisting of a collection of plants and animals endemic to the area. The working ecosystem revolves around a towering Karri tree, a native species for which Pemberton is renowned. The botanical styled illustration works both as a whole, and also when separated into four segments, a quarter appearing on each label. The labels are then embellished with silver foiling and a raised UV varnish for tactility."
February 20, 2011 | 20 Comments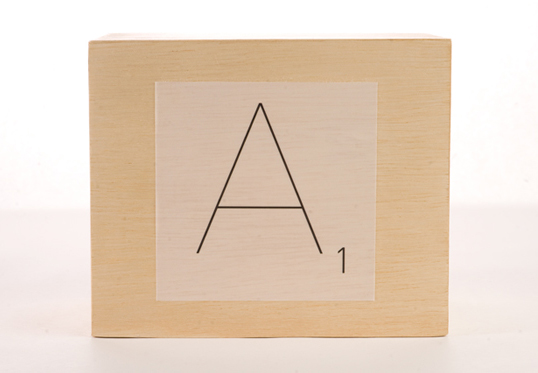 Designed by Andrew Capener | Country: United States
"The A-1 Scrabble designer edition. The purpose of this project was to revive an old, but loved game: Scrabble. The idea was to excite people about typography by giving them the ability to choose what font their scrabble set would come in. The set would come in the font of your choice or with an assorted font pack. The scrabble board and interior box are made out of solid walnut, and the exterior box is made from birch. Each of the 6 board pieces is magnetized to fit together perfectly and each piece slides nicely into its respective slot in the box and is secured by interior magnets as well. The interior of the exterior box as well as the bottoms of the 6 board pieces are lined with cork, to protect them while in use."