February 15, 2011 | No Comments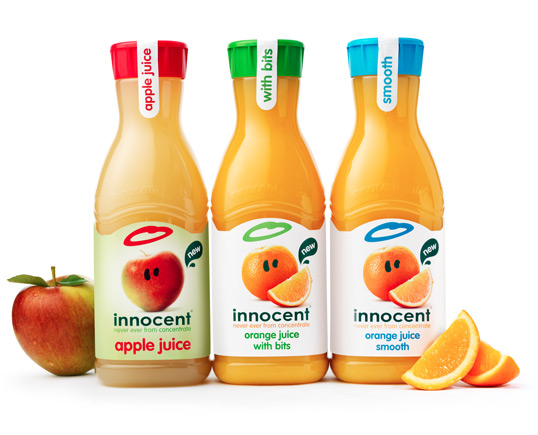 Designed by Family(and friends) & B&B Studio | Country: United Kingdom
"Innocent Drinks are launching a new range of juices in PET carafes designed by packaging agency Family(and friends), with all new label graphics developed by B&B Studios.
Innocent will launch its range of 'not-from-concentrate' juices this February. The range willl include orange,in 'with bits' and 'smooth' both available in 900ml and 1.35L sizees and a debut an apple juice recipe in a 900ml size. Its smoothies will remain in cartons. Innocent believes that the new carafes will have greater standout in the chilled juice aisle, that they will be easier for UK consumers to use and convenient to recycle.
February 15, 2011 | 1 Comment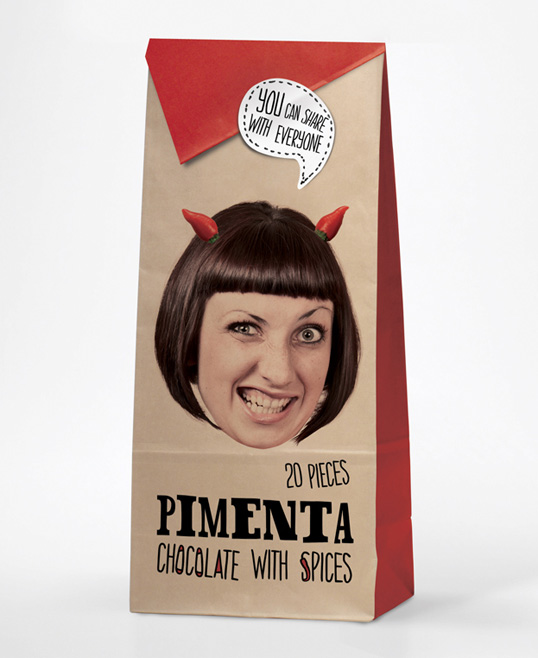 Designed by Ivanna Shashkina | Country: Russia
"Sweet & Hot is a product that pairs chocolate with spices. The project concept is that different faces show the varied degree of peppered spice."
February 14, 2011 | 5 Comments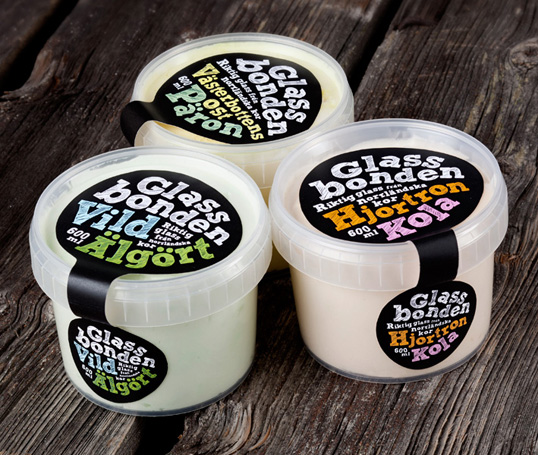 Designed by Racer | Country: Sweden
"Glassbonden (The Ice Cream farmer) is a premium ice cream brand from the village Selet in northern Sweden. The small, family-owned dairy farm produces ice cream exclusively made by the creamy milk from Swedish mountain cows. It is available in several natural and exotic flavors, including Wild Meadowsweet, Cloudberry and Vasterbotten cheese.
The design is simple but distinctive. "We wanted a playful, homemade feel, while avoiding the cliché of how organic and natural products should look," says Per Lindgren, art director at Racer."
February 14, 2011 | 4 Comments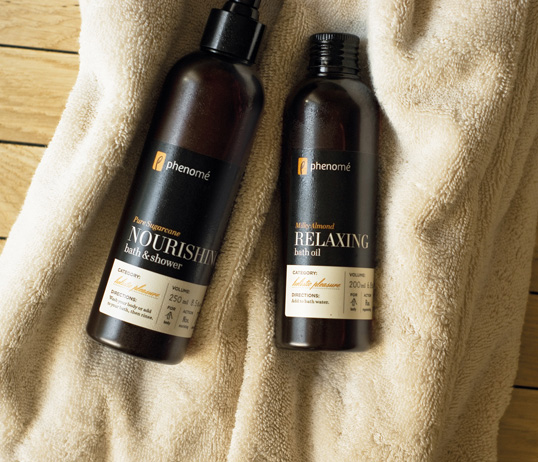 Designed by Ah&Oh Studio | Country: Poland
"We really like the idea of this new brand and store concept – natural, organic cosmetics, which take care both of our skin and our planet.
We were in this project from the very begining, and took part in many stages of brand and concept development. From brand idea, through naming, logotype design, preeliminary sketches of the store interior to the packaging.
The main goal was to merge the idea of natural, organic products with high pharmacetical standards inspired by the scientific base which company holds.
The packaging design stage was a huge and complex process. We had to deal with different sizes, volumes and materials for more than 100 skincare products (and it's still growing). To improve navigation among dozens of bottles and jars we developed system of codes and pictogramms (designed specifically for very small sizes)."
February 14, 2011 | 2 Comments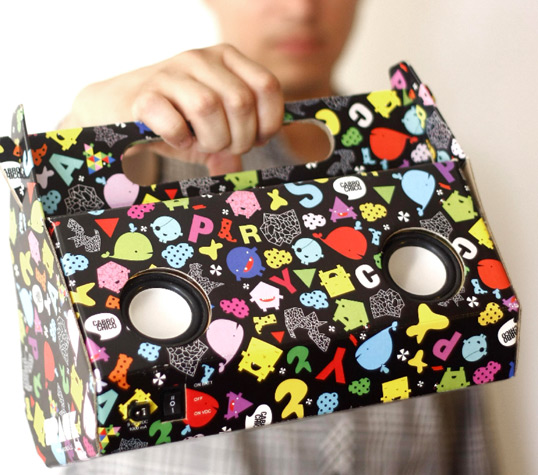 Designed by GrupoVibra | Country: Chile
"SPACK, the first portable active loudspeaker completely developed in Chile, is eco-friendly by proposing to extend the lifespan of cardboard boxes. In its first limited edition, three Chilean artists and one from Colombia were in charge to dress the cardboard with exclusive designs for the first family of the world of SPACK sound packaging."
February 13, 2011 | 4 Comments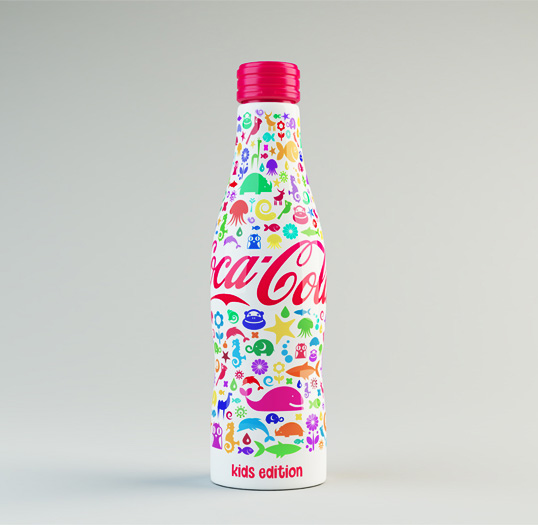 Designed by Shamil Ramazanov | Country: Russia
British Higher School of Art and Design in Moscow student, Shamil Ramazanov's playful concept of a fictional product for Coca-Cola.
February 13, 2011 | 9 Comments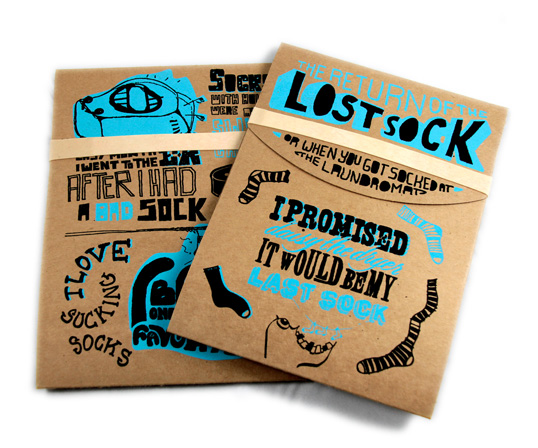 Designed by Camille McMorrow & Bruno Zalum | Country: United States
"Stefan Sagmeister asked his MFA Design class at the School of Visual Arts "Can design touch the hearts of strangers?" Bruno Zalum and Camille McMorrow interpreted the question with a wink, and decided to lighten the hearts of people in the midst of a truly dreadful experience: doing laundry!
The gift that they distributed to New Yorkers in laundromats is a single sock, in a custom package silkscreened with hand-type and illustrations. The packaging tells a story of a washing machine named Gene who has been eating everyone's socks all these years. He was hopelessly addicted to socks. After hitting rock bottom, the story goes that he made these gifts as amends for all the disappeared socks. Camille and Bruno then hit the streets in a Gene the Washing Machine costume they'd designed, distributing the packages to surprised and delighted city-dwellers."
February 13, 2011 | 1 Comment
Designed by Moruba | Illustration: Brosmind Studio | Country: Spain
"Spanish White Guerrilla is a collection of "revolutionary" wines created by Vintae. For the first time ever, the nine white grape varieties which enjoy the greatest international prestige have been cultivated in La Rioja. Nine entertaining warriors, inspired by the origin of the grape which each represents, bring this unusual collection to life."
February 12, 2011 | No Comments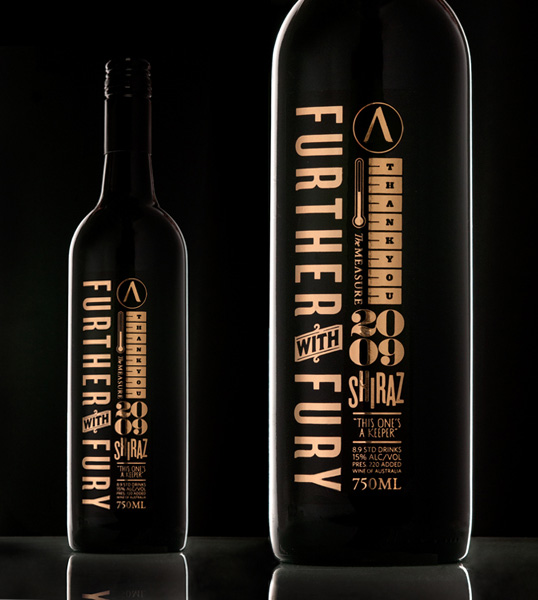 Designed by The Measure | Country: Australia
"This is the wine label that we (The Measure) developed to give to clients and suppliers as a thank you present. The label features a mixed typographic approach and is printed in super slick gold foil.
As the label says "This one's a keeper" referring to both the wine for cellaring and the studio for future projects."
February 11, 2011 | 6 Comments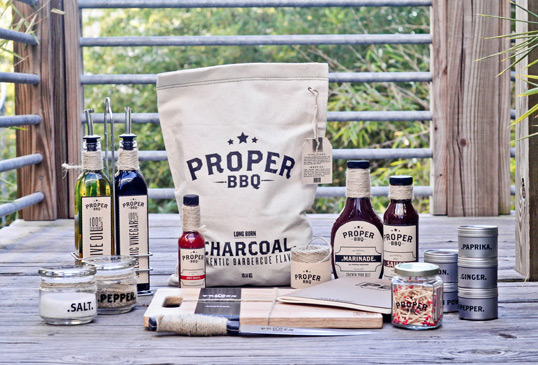 Designed by Tom Hayes | Country: United States
"Proper BBQ, enabling fine gentlemen to get messy. The range of products are essentials for the BBQ mad gentleman or the lavish messy hungry man, they were designed with a big bold punchy flavor in mind. Each product allows the user to get crazy and splash some charisma into their food, allowing each item to be generously applied."