May 28, 2011 | 2 Comments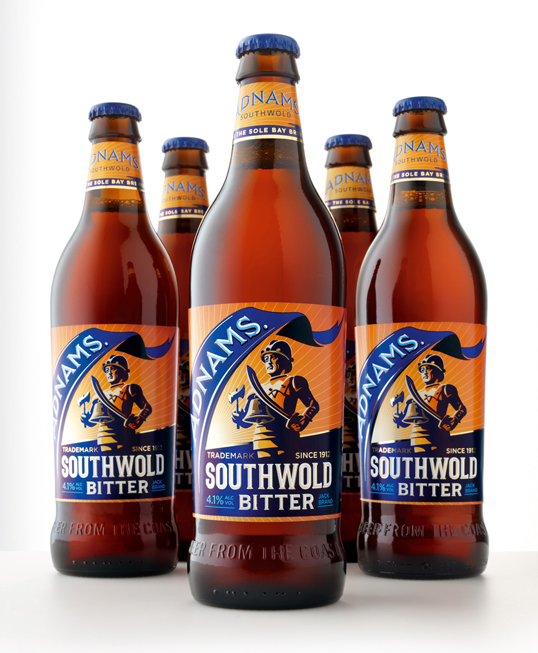 Designed by CookChick Design | Country: United Kingdom
"CookChick Design has re-designed Adnams no.1 real ale brand. The re-design covers pump clips and take home packaging along with other launch & POS items.
Following the succesful re-design of Adnams Broadside last year and as part of an on going programme, CookChick has been tasked with enhancing the unique character and stories behind each of the brands in the Adnams beer portfolio.
The 'Southwold Jack' has been evolved as the brand icon for Southwold Bitter. It is an icon that has been associated with Adnams for almost 100 years. A statue synonymous with the town since 1400 can still be found today in the heart of the town 'protecting' the brewery."
May 27, 2011 | 5 Comments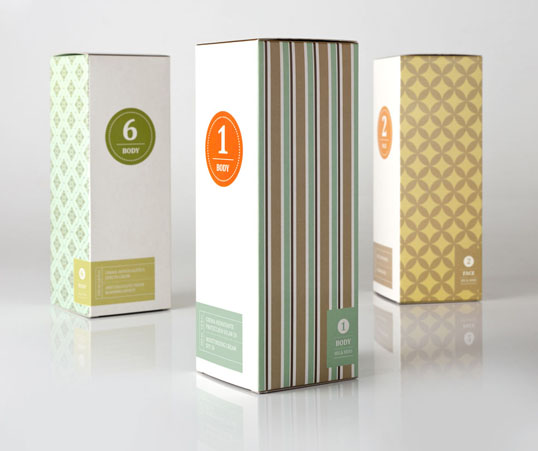 Designed by Imaginista Branding | Country: Canada
Pulsazione is a European company operating in the beauty sector that believes in offering services and products at a price that is accessible to everyone. Their new line of lotions and creams are currently being sold in Pulsazione stores globally.
One of the brand's core values is that their products and services are priced in a completely honest way, with no hidden costs. It was very important to carry this approach through to the packaging by keeping it simple, and labelling the tubes containing the product in clear, straightforward language.
There are seven families of product within the Pulsazione Cosmetics line. One of the main objectives of this project was finding a way to differentiate these families, while keeping the packaging visually unified. This was achieved through a numbering system, with each number representing a family of products.
The packaging had to reflect that the products and services Pulsazione offer are geared towards both a male and female market. Softer, curvilinear patterns were used on one side of the box to represent female consumers, and a harsher, geometric pattern on the other side to appeal to Pulsazione's male audience.
The white fronts of the packaging coupled with the beautiful, vibrant colours used on the sides of the boxes ensure they stand out on the shelves in the colourful Pulsazione stores.
May 27, 2011 | 4 Comments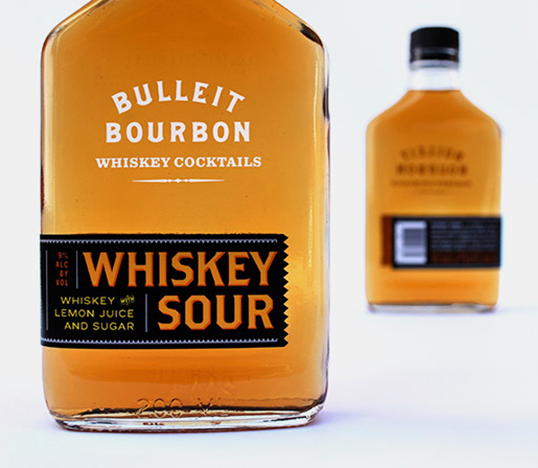 Designed by Nathan Godding | Country: United States
"I created a line of ready to drink whiskey sours from Bulleit Bourbon. I also designed a jug of non-alcoholic sour mix to compliment this new brand extension. I used elements from the original Bulleit packaging such as a wrap-around label and decorative borders to aid in brand recognition, while eclectic typography references the rich history of bourbon whiskey… but with a modern twist."
May 27, 2011 | No Comments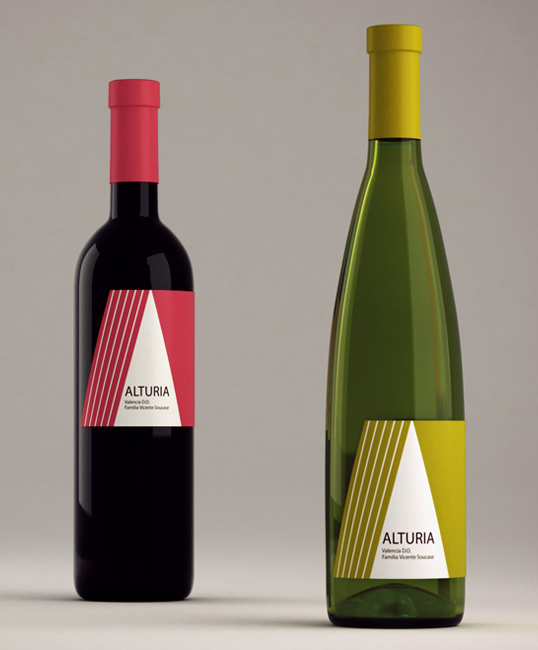 Designed by Menta | Country: Spain
"Alturia, from Alturia Wineries, is a white wine which focuses on native white varieties from Valencia.
The approach with which we designed this label was the rediscovery of the traditional Valencian 'barracas' (traditional houses of the Valencian truck garden), from a contemporary point of view.
May 26, 2011 | 3 Comments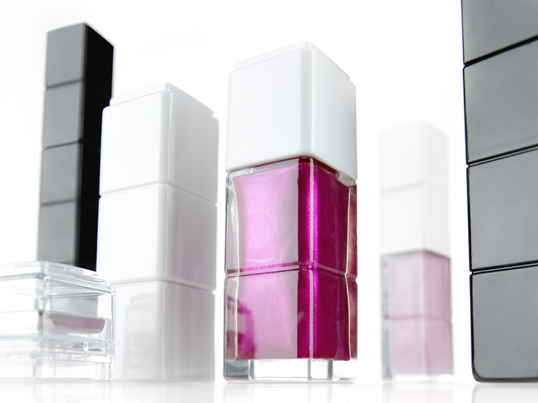 Designed by Landor | Country: Germany
"The brand agency Landor Associates in Hamburg, has developed a new brand identity for the cosmetic brand s.he stylezone. The brand s.he stylezone appeals to a young, modern target group with a strong sense of individuality, mobility and fun. A transparent cube is the basic building block of the new modular design and packaging system; the different packaging elements can be inserted into each other and flexibly combined, which inspires individual combinations. The modular system allows every girl to create her own personal s.he stylezone make-up kit."
May 26, 2011 | 2 Comments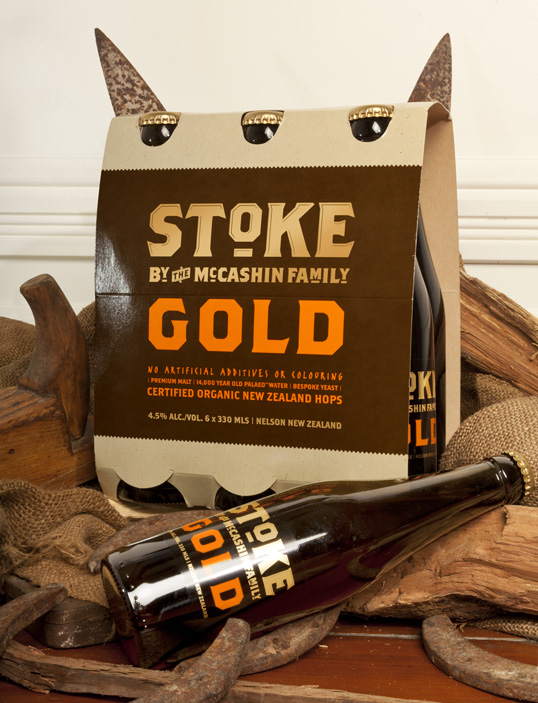 Designed by Supply | Country: New Zealand
"McCashin's Brewery was born in 1980 when hotelier and former All-Black Terry McCashin and his wife, Bev, bought the Rochdale Cider Factory in the small upper-South Island city of Nelson New Zealand. They had a plan to brew a distinctive, high-quality beer, McCashin's Brewery soon became the most successful independent microbrewery in the country.
Its award-winning 100% naturally-brewed beer revolutionised the way beer was produced. and won the hearts and taste buds of the nation.
Now the next generation of McCashin's have carried on the tradition in this historic brewery, and created New Zealand's newest locally produced premium craft beer, Stoke.
This premium beer is batched brewed and tank conditioned for over 3 weeks. Using Nelson's famous organic hops, premium malt, bespoke yeast, contains no artificial additives or coloring, and to top it off 14,000 year old pure Palaeo water. The entire process from brewing to bottling happens on the site at Stoke.
May 25, 2011 | 2 Comments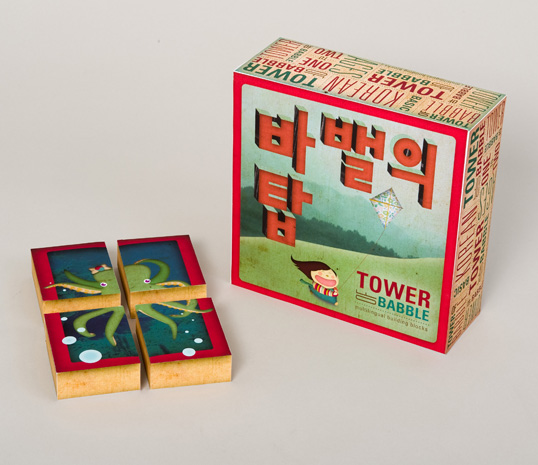 Designed by Monica O | Country: United States
"This assignment was to create a game called Tower of Babble which is a building block game for a language of our choice. I decided to choose Basic Korean for children ages 1-2 that requires them to put these blocks together to form an image. Once it is done, you flip the game pieces to find the corresponding word in Korean and the English translation. I chose to illustrate kid-friendly illustrations and chose a color palette that references the Korean flag."
May 25, 2011 | 6 Comments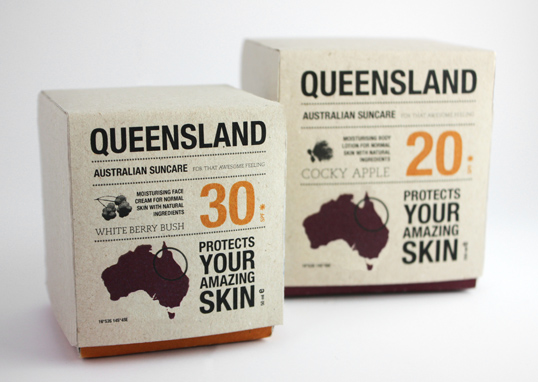 Designed by Hanne Årsnes & Solveig Nordal | Country: Norway
"Queensland Suncare is a fictitious Australian product for the Norwegian market. We created a series of suncare products which focus on natural ingredients and recycled materials."
May 25, 2011 | 1 Comment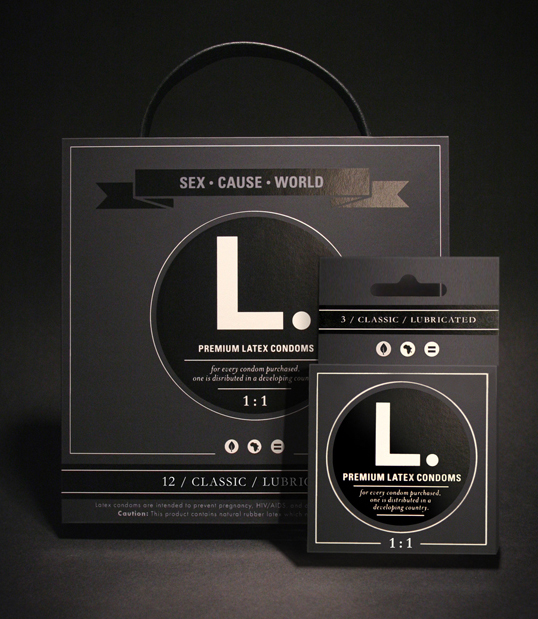 Designed by Adrian Gilling | Country: United States
"L. is a condom company with a cause: to empower women globally by supporting the human right to safe sex. For every condom you purchase, one is distributed in a developing country. L. not only provides those in need with safe sex options, but also educational programs in order to raise awareness about HIV/AIDS within communities highly affected by the disease. The initial packaging is designed to spread the message within developed countries in order to facilitate the "1 for 1" mission of the company, through the "SEX – CAUSE – WORLD" message, and bold shelf presence."
May 24, 2011 | 5 Comments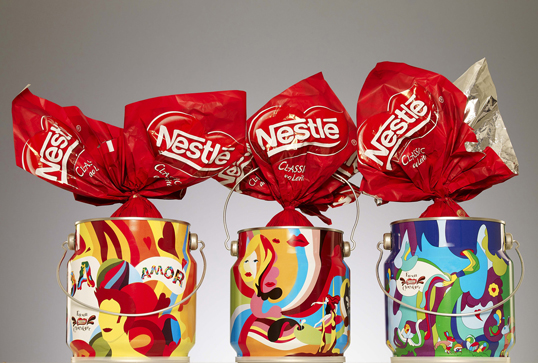 Designed by FutureBrand | Illustration: Cako Martin | Country: Brazil
FutureBrand commissioned Brazilian illustrator Cako Martin to illustrate these chocolate egg filled metal cans for Nestlé Easter.