May 5, 2011 | 1 Comment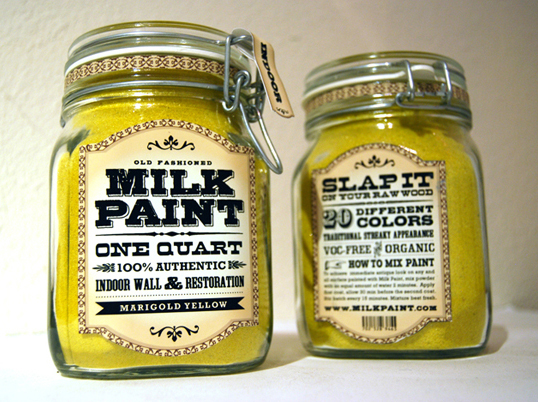 Designed by Dawn Steinbock | Country: United States
"Milk Paint is a dry paint that comes in a powder form. It's history comes from the type of paint that was used on farms and old antique furniture. The paint has an antiqued-finished quality that I expressed through using old wood type style typefaces, and kept it mainly typographic to let the attention flow from the brilliant color and to the labels."
May 4, 2011 | 4 Comments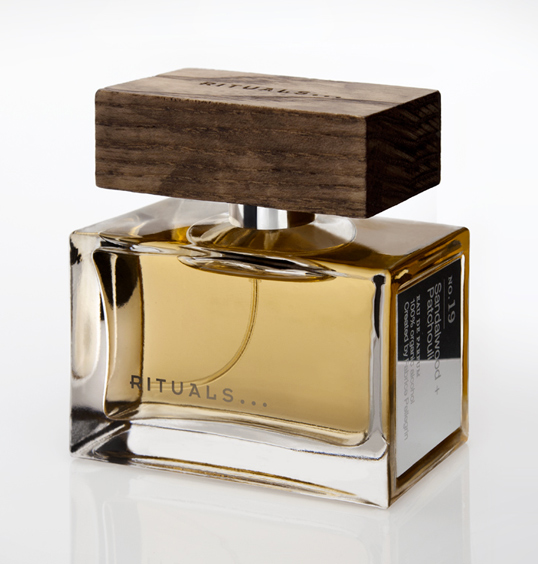 Designed by Matte | Country: The Netherlands
"Rituals is a mid-priced body and homecare brand established in the Netherlands. The company's motto is to produce high quality nature inspired products inspired by eastern rituals at a relatively affordable price.
Rituals launched their first organic alcohol perfume collection crafted by the world's best perfumers. We at Matte together with Rituals developed the packaging for the collection celebrating the fusion of nature, science and the ancient art of perfume making. The outcome is clean, contemporary, accessible luxury."
May 3, 2011 | 1 Comment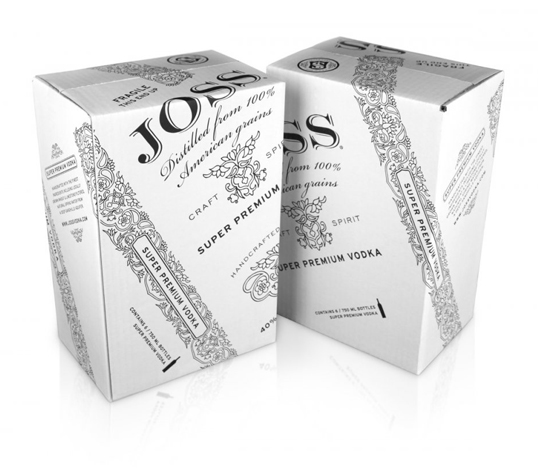 Designed by Archrival | Country: United States
"Sòlas Distillery came to us for the naming, branding and package design of their first craft spirit. This super premium vodka needed to reflect a glamorous and stylish attitude to appeal to connoisseurs of the hip and now. It's fashionable and relaxed, confident without arrogance and always good around lively conversation."
May 3, 2011 | 4 Comments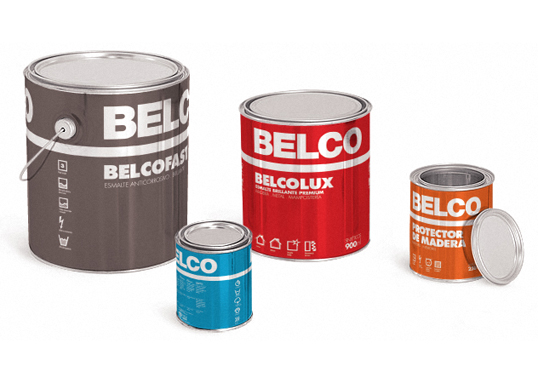 Designed by Atolón de Mororoa | Country: Uruguay
"The project involved the redesign of four lines of products for Belco. There was a need to update their image to bring it in line with their current product. We created a color identification system with a simple design that would be easily recognizable by both sellers and buyers. To highlight the properties of each product we worked in an iconography disposed in a secondary reading."
May 2, 2011 | No Comments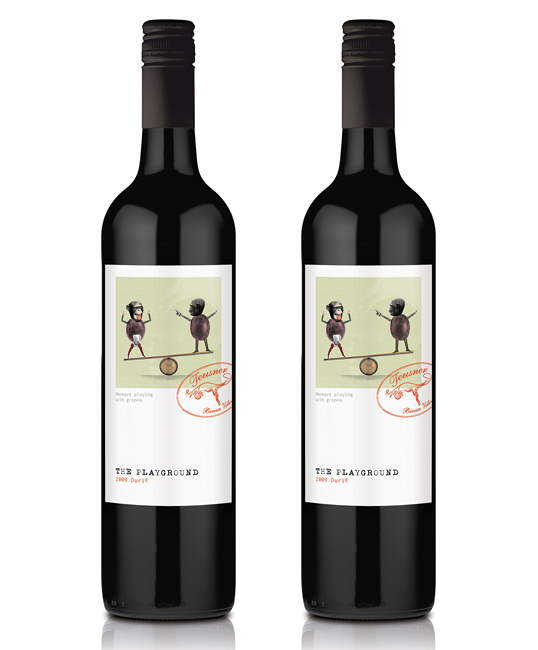 Designed by Sage | Country: Australia
"The Playground is a brand born out of experimenting or 'playing' with different grape varieties. Only a limited quantity is released and sold at Teusner's winemaking facility or on their website. It may not be available every vintage and each release might be a different variety or blend. The product price may vary between A$18-$30. With these parameters in mind, we were geared for the challenge to create an interesting solution that would be cost effective to produce.
When we were briefed for this project, winemaker Kym Teusner mentioned 'throwing barrels around the winery". 1980's video game 'Donkey Kong' immediately sprang to mind. We developed concepts inspired by this visual reference, which evolved to the final playful solution featuring an illustration of two monkeys and a seesaw made of wine objects. Teusner's distinctive oval branding was retained for recognition."
May 2, 2011 | 6 Comments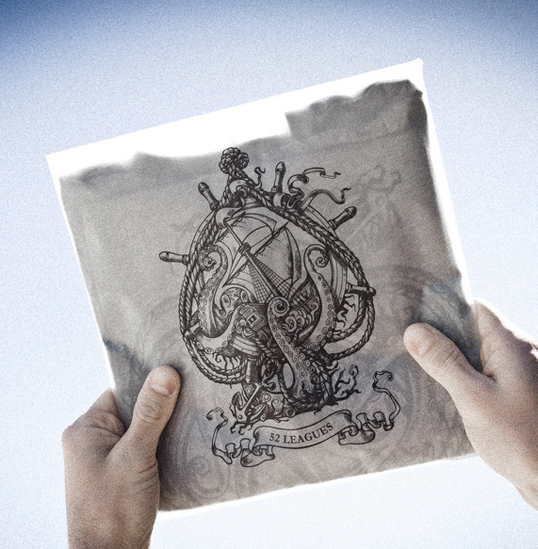 Designed by D&D Clothing | Country: United States
"Twin brothers, Dan and Dave have been a creative force in the magic industry for well over a decade. Their latest venture goes beyond anything they've done before and into the exciting world of fashion. D&D Clothing was inspired from their interest in design and love for magic, this new endeavor expresses a their lifestyle and hopefully yours too.
52 Leagues is the first in a series of t-shirts that will be available in a variety of colors. The title was inspired by the Jules Verne classic with the spade and "52" contributing to our obsession for playing cards. The design depicts a giant Octopus crumbling a Pirate ship into the abyss. Pre-washed and made from 100% Pima cotton for a soft and lightweight feel. Graphics on the front, back, and inside collar. Packaged inside a custom vellum envelope with an organic hemp hangtag. No detail was left out."
May 2, 2011 | 2 Comments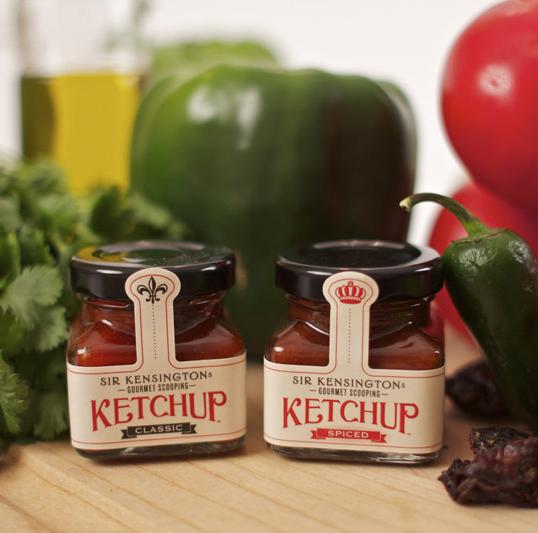 Designed by Alvin Diec & Scott Norton | Country: United States | Buy it
"We're excited to say that we've released the next version Sir Kensington's Gourmet Scooping Ketchup, which are 1.5oz miniature jars evoking the same aesthetic as the larger ones. Our intention was to create a compelling option for premium hotels, restaurants, and caterers to offer their customers in single-serve sizes. Though this exists in jams, jellies, and mustards, we simply didn't think it existed with ketchup."
May 1, 2011 | 3 Comments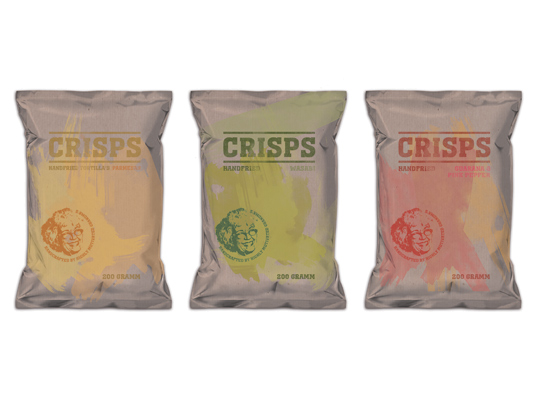 Designed Julian Groll | Country: Germany
"The brief behind this packaging was to create a new brand of crisps with curious and new tastes. I created a story behind the product which is based on grandmas who work from home producing the crisps by hand, (hand cut and fried). The product is organic and high in quality which is echoed in the look and feel of the packaging."