June 24, 2011 | 2 Comments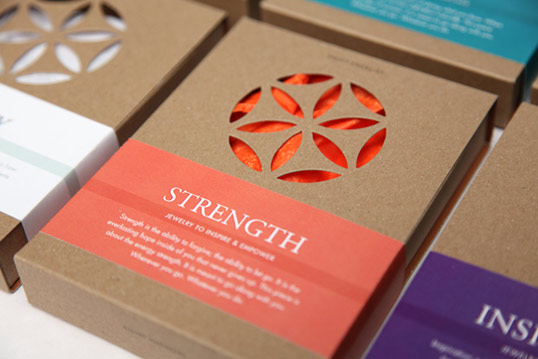 Designed by Estudio Rumba | Country: Argentina
"We worked with a German fashion accessories manufacturer who requested a very special package for necklaces and bracelets which would suit their "Eight Energies" brand. This name evokes the eight energies that are transmitted to the wearer by the gems contained within the accessories. As explained on the pack: "Each piece of Eight Energies is created with passion and love; made to accompany you on your journey."
We opted to design a single pack based on eight colors reflecting each of the eight energies. The pack can be easily transmuted to accentuate any of the eight energy selections: love, happiness, well-being, success, beauty, strength, intuition & inspiration."
June 23, 2011 | 4 Comments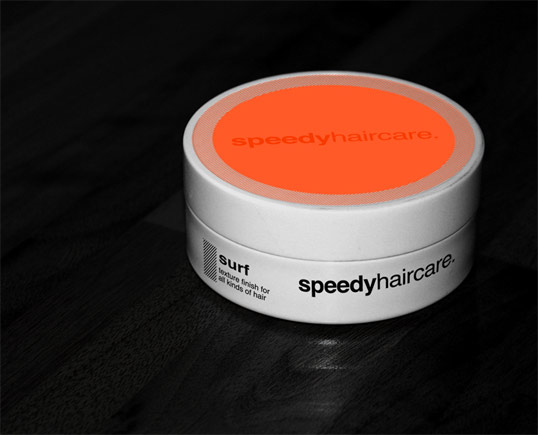 Designed by Dsignwrks | Country: Sweden
"Speedy Haircare pops off the shelves with bright fluorescent orange, and the product name in a matte finish on the lid."
June 23, 2011 | 5 Comments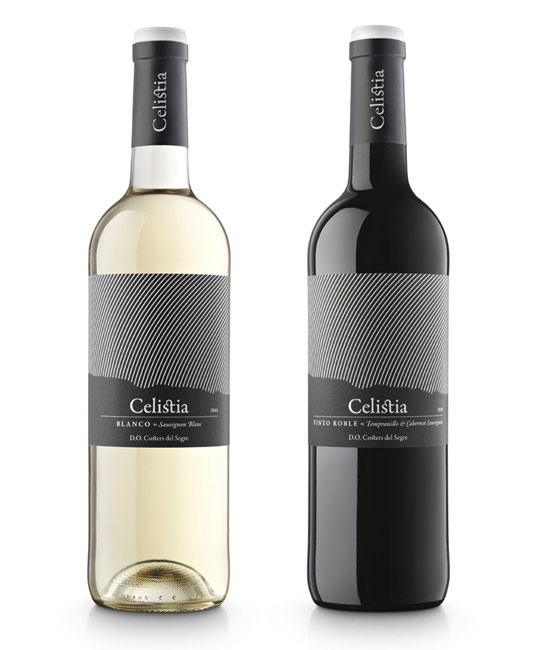 Designed by FeedbackMP | Country: Spain
"New wine packaging design by FeedbackMP Barcelona for Celistia wine from Costers del Sió winery located in Lleida, Spain (Appellation of Origin: Costers del Segre).
Inspired by the subtle and delicate clarity of the stars that can only be viewed after a short while in the dark, Celestia presents with a curious name and original design that helps to highlight the bottle on the shelf of wine shops and make it memorable and remarkable in restaurants, natural habitats of these wines.
The label design is even more surprising when night falls and the label dark due to the use of luminescent ink."
June 22, 2011 | No Comments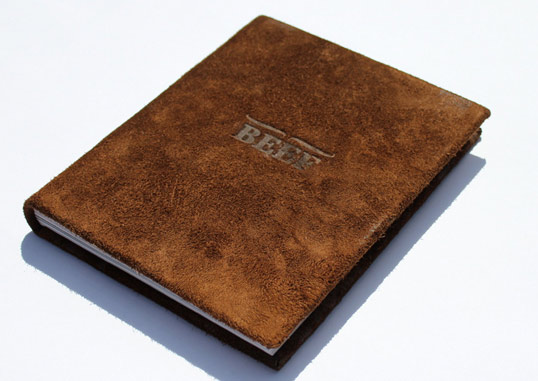 Designed by Cj Brown | Country: United Kingdom
"This latest project is a book generated with all my own photography about BEEF. The book explores areas from how the importation of Beef was effected during WW2 all the way through to where traces of Beef are found within By-Products. I particularly chose to send you this because of the front cover of the book. It's bound & branded using cattle hide, which gives a fantastic effect for the book."
June 22, 2011 | No Comments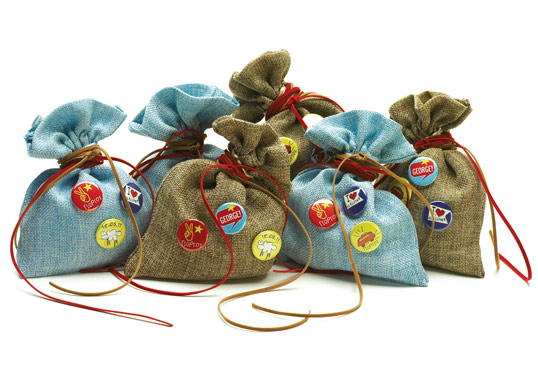 Designed by Sophia Georgopoulou | Country: Greece
"For a baby-boy christening ceremony in the city of Elassona (Central Greece), small linen pouches, in brown and light blue color, were created as baptism giveaway gifts and were given at the end of the christening ceremony. These pouches contained sweets and they were decorated with small cockade pins with various slogans and in a variety of colors. The themes on the cockades were taken from the key cockade of the invitation."
June 21, 2011 | 5 Comments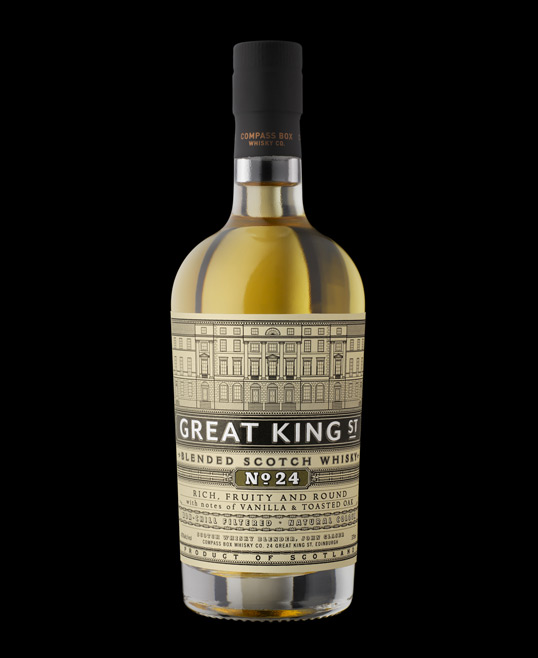 Designed by STRANGER & STRANGER | Country: United Kingdom
"The is the Compass Box Whisky Co's entry level whiskey. It's a kind of back to basics for them so we thought the address of their very first Glaswegian office was appropriate and an unusual name for a whiskey. We got architects elevations done of the whole street so we can extend the range."
June 20, 2011 | 11 Comments
Designed by Oliver Lan | Country: United States
"Broken Bottle asked us to develop a brand that packages their beer with a lot of bite. We centered the brand around their name and as 'a strong hitting beer.' The brand harkens to a time where beer is centered around craftsmanship. However, the packaging reflects the broken name and the beer's hard-hitting flavor. The various elements of the package are cut into different sections and applied over stripped and worn cardboard. The typography is a mess. The bottles are bandaged. The handle is taped together. It's a broken beer with broken packaging."
June 19, 2011 | 8 Comments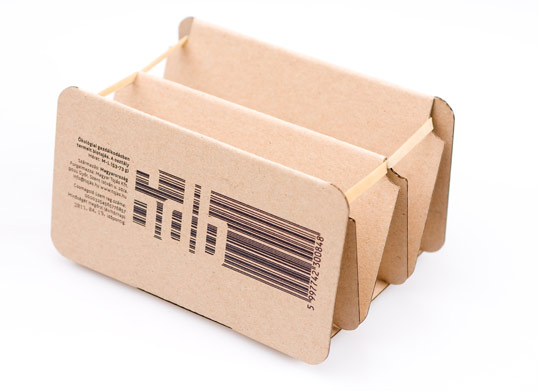 Designed by Éva Valicsek | Country: Hungary
Here's an interesting egg carton from Institute of Applied Arts, Sopron student Éva Valicsek.
June 18, 2011 | 2 Comments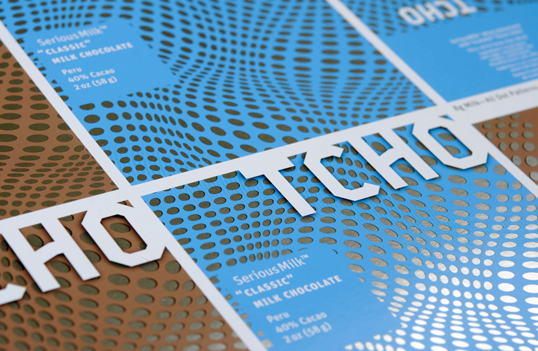 Designed by Edenspikermann | Country: Germany
"How do you attract the attention of milk chocolate lovers without abandoning your dark chocolate roots? By relying on the design values practiced for four years and injecting them with a bold visual direction.
Our design for SeriousMilk is hypnotic, drawing one into the rolling optics that say creamy, smooth, you have to try me, I'm different. The illusion appears to move and flow because of the precise mathematically based composition. These "tessellations" fill the visual plane leaving the viewer wanting to move around the box edges looking for more."
June 17, 2011 | 3 Comments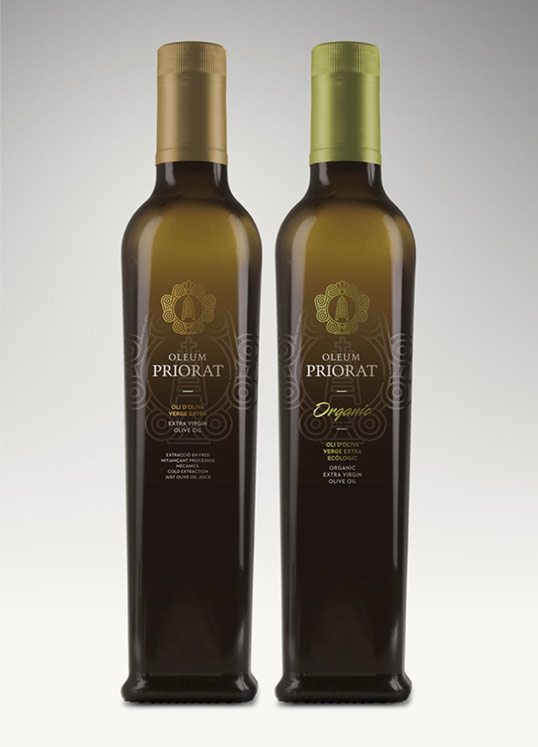 Designed by Atipus | Country: Spain
"From the union of several small producers in the Priorat region, come these high quality oils. The graphics are meant to emphasize the ecclesiastical character of this area and enhance the exclusiveness of the product."