June 10, 2011 | 1 Comment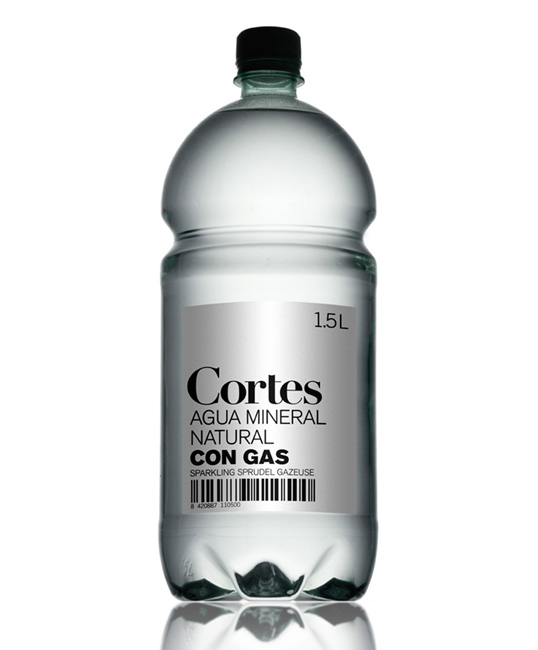 Designed by Lavernia & Cienfuegos | Country: Spain
"Packaging for sparkling mineral water. Agua de Cortes. 2011
The 1.5 litre bottle is the result of bringing together all the means of optimizing it for the size of the palette. The typographic solution helps differentiate the pack from its competitors and the unusual white background is used for both the label and the 6 bottle pack."
June 9, 2011 | 2 Comments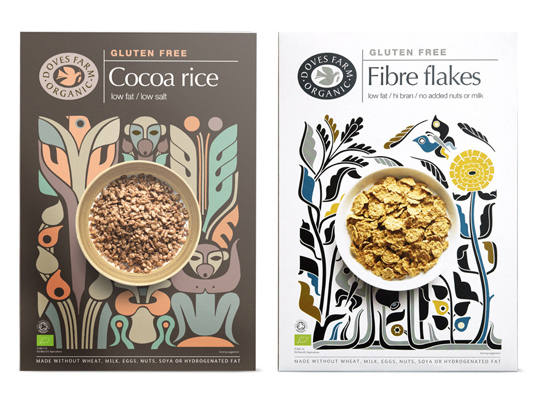 Designed by Studio H | Country: United Kingdom
"As part of their ongoing packaging design work for Doves Farm Organic, Studio H has designed their range of new Gluten Free cereals.
Keeping the illustrative tradition established by Studio H for the brand, in particular the iconic Choc Stars Cereal pack, Rob Hall, Creative Director, worked with Swedish illustrator Petra Borner to create illustrations that are not too serious and appeal to both adults and children. They also help to create a continuing strong voice for Doves Farm."
June 9, 2011 | 2 Comments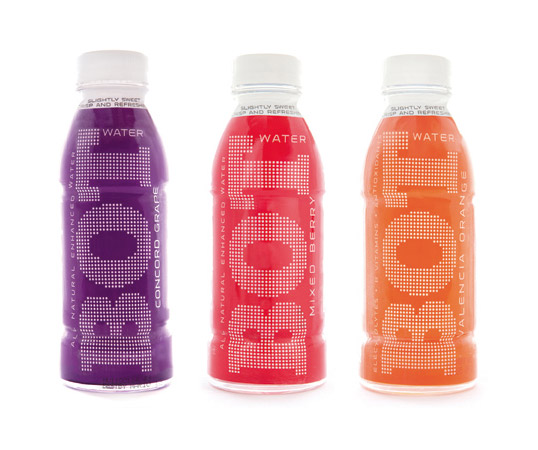 Designed by TDA | Country: United States
"New packaging for enhanced water Bot marks the brand's relaunch as an adult-targeted beverage. The new look is by advertising/design agency TDA.
The new brand identity is characterized by a prominent, white dot pattern, intended to appear modern, friendly and light. Super-primary color blocking (green, orange, blue, red, yellow, purple) across the different flavors aims to create a strong shelf presence. In their previous design format, the bottles shared a common white background, with different colored type and different kids' characters for the different flavors.
Bot was introduced in 2007 as a kids' beverage, with marketing targeted to moms. It is a slightly sweet, low calorie, flavored water with all-natural ingredients (no HFCS, no dyes) and enhanced with vitamins and minerals. The drink proved popular with adults and will now be targeted to health-minded adults, 18 – 34. The formula is unchanged."
June 8, 2011 | 1 Comment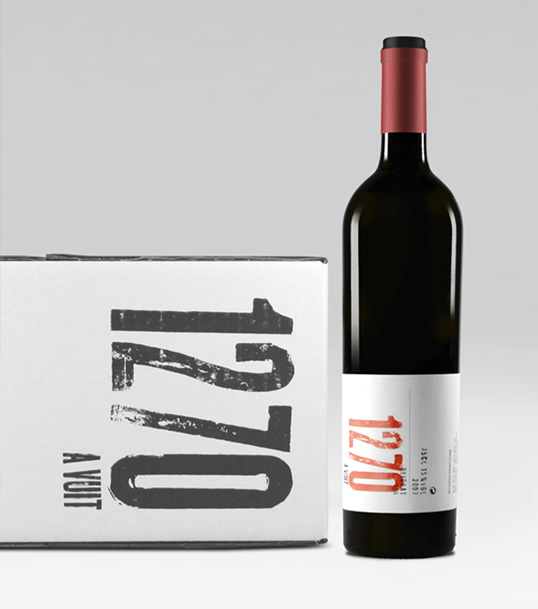 Designed by Atipus | Country: Spain
"A strong wine, hand-made and organic, produced by a small familiar cellar in the Priorat. To obtain a hand-made character the label is made  by hand. As if it was made by the members of the family."
June 8, 2011 | 2 Comments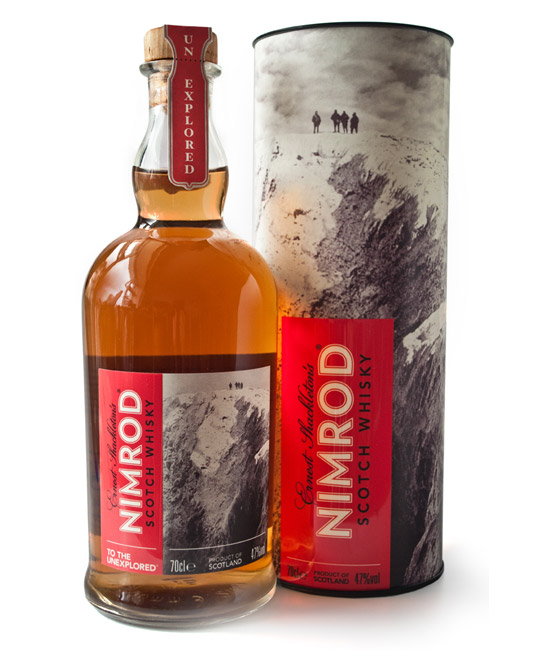 Designed by Zef Narkiewicz | Country: United Kingdom
"The brief: to design a scotch whisky that is a re-invention of the bottles found underneath Antarctic explorer Ernest Shackleton's hut. I created a contemporary design that utilised the incredible photography taken on Ernest Shackleton's 1907 expedition, alongside a pallet of cream and hot terracotta. The package is accompanied by a small booklet documenting the history of the whisky."
June 7, 2011 | 6 Comments
Designed by Lëkki | Country: France
"Lëkki is a French company aiming to buck the trend of ever-improving mobile phones, by revamping the most iconic vintage handsets from the 90's. The company started in fall 2010 with the classic Motorola StarTAC flip phones first popularized by famous 90's actors such as Michael Douglas (The Game) and re-clad it with colourful glossy colors.
By customizing those second-hand mobile phones, Lëkki promotes a "back to basics" philosophy (phone+text) and makes a commitment to sustainable development and recycling, through putting iconic objects from the past back into service."
June 7, 2011 | No Comments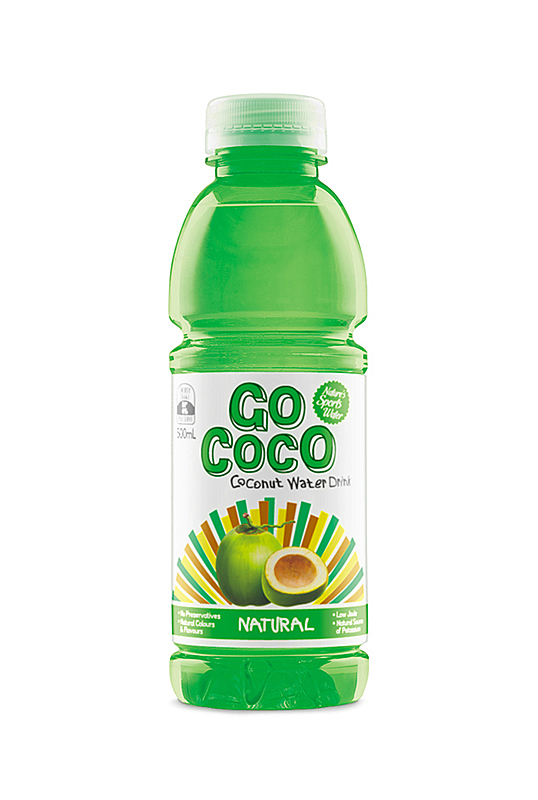 Designed by War Design | Country: Australia
Fun, upbeat label design from War Design for Go CoCo. "Nothing sings summer like P&N Beverages new coconut flavoured water, Go CoCo. We had a ball imagining ourselves sitting on a tropical beach whilst designing the identity and packaging."
June 7, 2011 | 2 Comments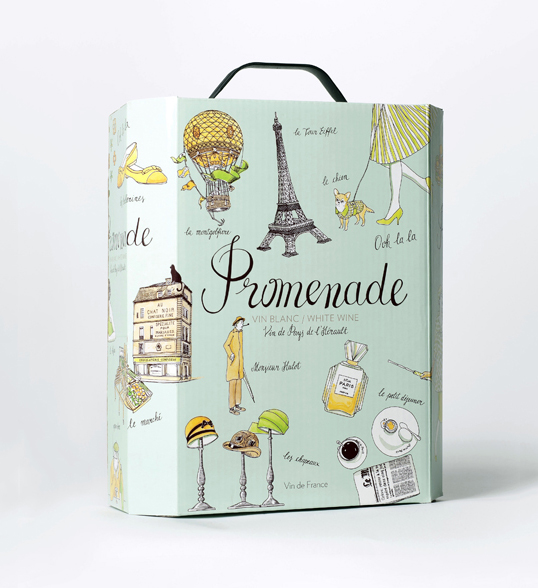 Designed by Designers Journey | Country: Norway
"We strengthened the Promenade concept with a selection of charming and positive french cliches. Keywords: A walk through France. Souvenir de Paris. Romance, elegance and charm. Most of the text, including the brand name, is handwritten to strengthen the romantic and authentic expression."
June 7, 2011 | 15 Comments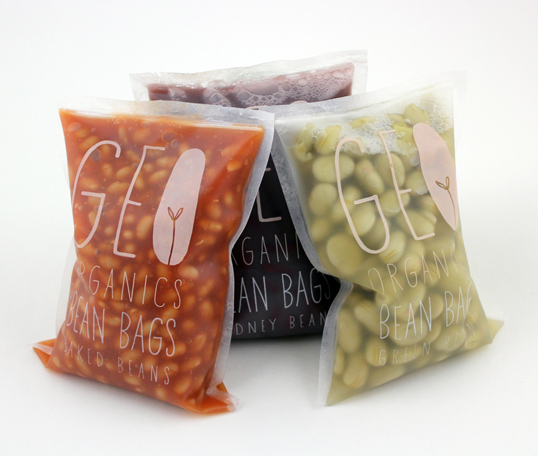 Designed by Freddy Taylor | Country: United Kingdom
"Brief: Walk into any supermarket, choose a brand you dislike and re-brand & re-package, anything goes.
Concept: Try and reflect the honesty of the organic brand and product through innovative packaging and a new logo.
Prototype: Made from shower curtain, sealed with hair straighteners and then screen printed."
June 6, 2011 | 1 Comment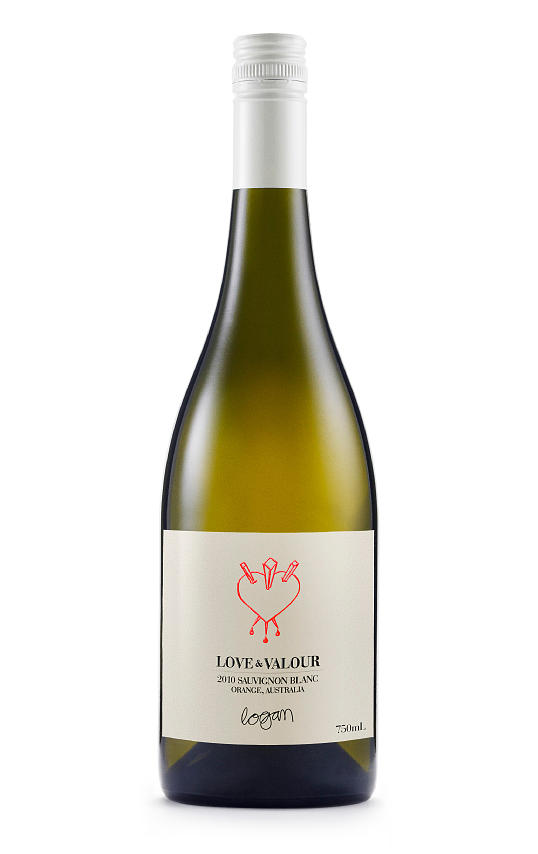 Designed by War Design | Country: Australia
More great work for Logan Wines by War Design of Australia. "Logan Wines recently approached us about developing a label for a new, limited release wine they were creating for a wine club. We drew on the winemakers family history to give us inspiration. The Logan family crest seemed like fertile territory. It shows passion nails piecing a human heart with the motto 'Hoc majoram virtus: This is the valour of my ancestors. And so, Love & Valour was born."