October 19, 2011 | 7 Comments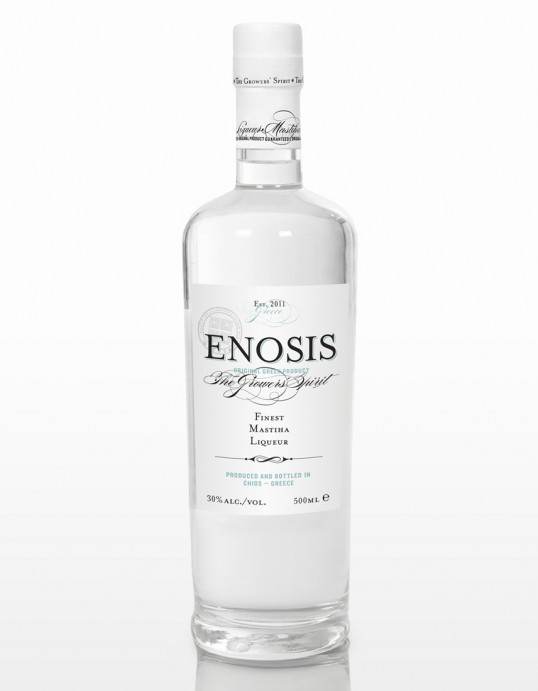 Designed by Dimitris Stefanidis | Country: Greece
"Simple Spirit! A white, classy label for a fine mastiha liqueur. The non-colour packaging inspires through simplicity, graphic weights and analogies. A touch of metallic turquoise brings everything into balance. ENOSIS in Greek means union. People under the same spirit, the same beliefs and care, gathered, inspired and created a unique spirit: the original mastiha liqueur."
October 19, 2011 | 8 Comments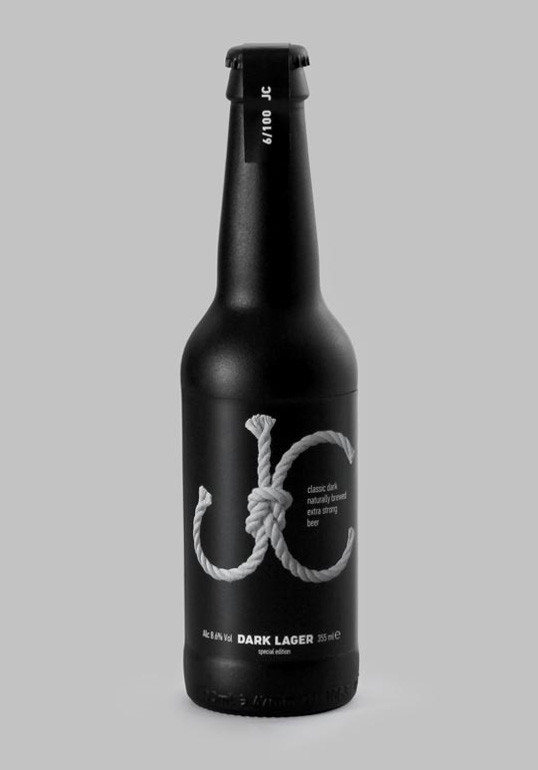 Designed by Tomat Design | Country: Russia
"Tomat Design developed the name, logo and packaging design for a limited and personalized edition of beer brewed specially for an SPI Group company event with the participation of famous French wine-maker Jean Claude. This honored guest is a fan of yachting so we decided to take this into consideration when developing the design."
October 18, 2011 | 7 Comments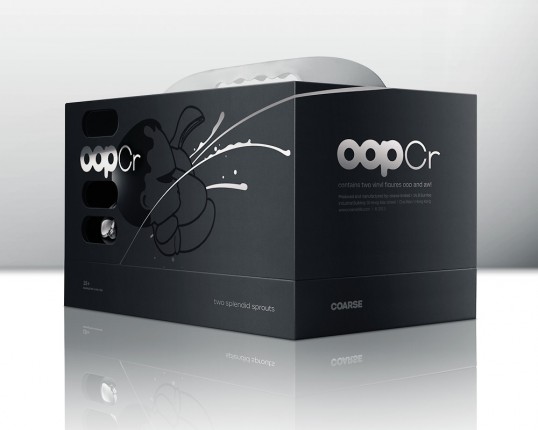 Designed by coarse | Country: Hong Kong
"This coarse release presents the two seedlings in their most attention-catching interpretation. The exceptional set includes two 7" [18cm] shimmering chrome plated vinyl figures.
Each streamlined seedling is finished in a mirror like gloss coat. They are tucked in snug black sponge and packaged in a deluxe hand crafted paper enclosure, stamped with silver foil and completed with ventilation ducts and a clear transit handle. Welcome these extraordinary embryos into your life and begin a glistening future together."
October 18, 2011 | 1 Comment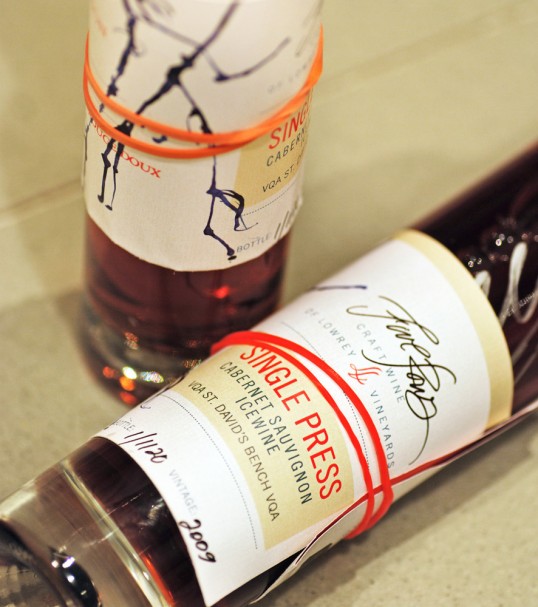 Designed by Insite Design | Country: Canada
"We really enjoy designing labels for small batch wines as it opens up so much possibility when free of the constraints of volume application and materials. Also, the consumer's relationship with small volume wines is more intimate and as such close-up and tactile. Not to mention, the wineries themselves don't mind hand applying labels when there are so few to do!
October 17, 2011 | 2 Comments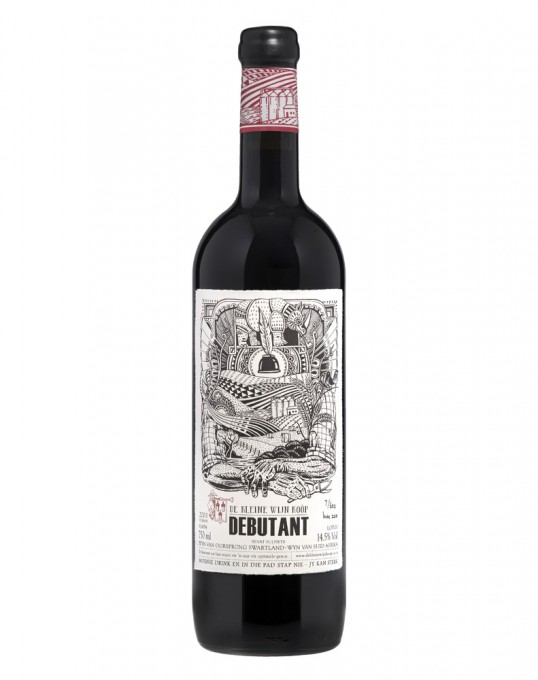 Designed by The De Kleine Wijn Koöp | Country: South Africa
"The De Kleine Wijn Koöp is a circle of friends, made up of sommeliers and graphic artists. As we deal with wine on a daily basis, every now and then we stumble upon a wine too small to fit into a particular winemaker's series or simply too strange and unique to suit the commercial market. We then buy in these wines and dress it in a more 'flip-flops and boardshorts' than 'black-tie' fashion.
De Kleine Wijn Koöp is a playground for our creative expression, outside of the conventions of the wine-shop's shelf. Brace yourself for once-off, unique wine offerings.
Our fist offering is duly named, the "Debutant" and there are only 600 bottles available, each numbered by hand. It costs R150 for one of these wines."
October 17, 2011 | 4 Comments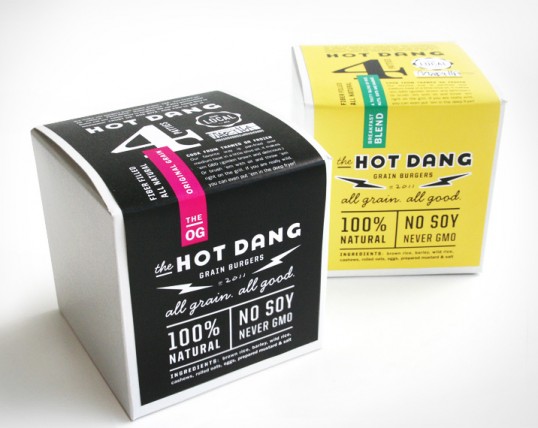 Designed by Make & Matter | Country: United States
"The Hot Dang is a vegetarian burger patty made from grains, nuts and oats. The package utilizes stock white boxes with printed wrap around labels.  The goal was to take a fresh, more fun, approach to an all-natural product. Bright colors and graphic typography were used to attract attention while casual copy adds personality and tells the story behind the name, 'Hot Dang'."
October 16, 2011 | 8 Comments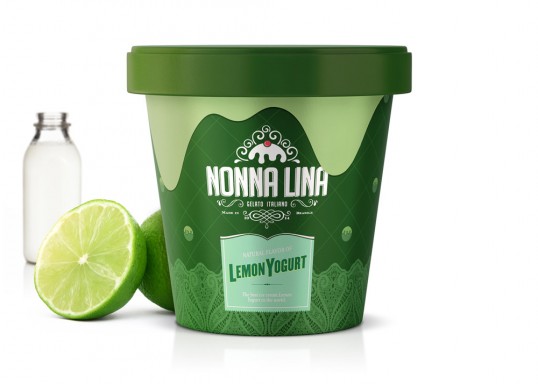 Designed by Mr. Conde Studio | Country: Brazil
"Mr. Conde Studio created and developed special packaging for ice cream brand Nonna Lina. A homemade Italian ice cream brand that has developed its revenues more than 60 years, this tradition was the starting point for creating the brand and its packaging. Made with the finest natural ingredients and grout developed in southern Italy, Nonna Lina ice cream has a philosophy to be the best soverte the world with the best flavor, better texture and promises to offer a passion for candy ice cream."
October 15, 2011 | 1 Comment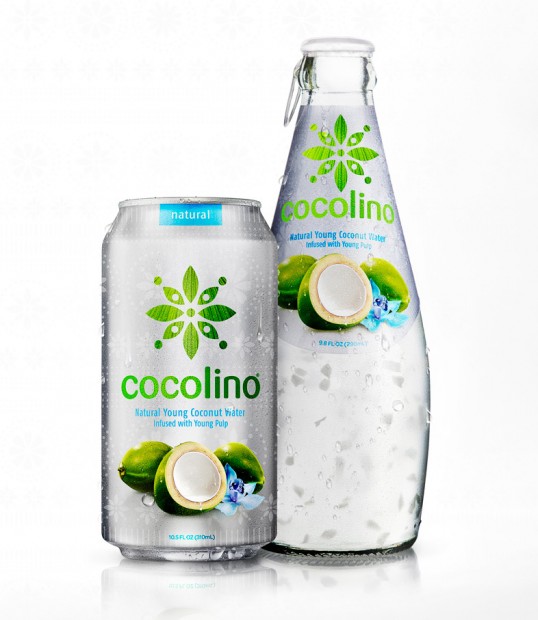 Designed by Marx Design | Country: New Zealand
"Bebida Tropical enlisted the help of Marx Design to develop a new coconut water brand for the Dubai market. Cocolino was the result, designed in two formats: glass bottle and aluminium can. To represent Cocolino's inherent freshness and purity, we chose to incorporate elements from nature into the design. Fresh green coconuts, a blue tropical orchid and a palm leaf texture running through the logo, help communicate the source of the product as well as its refreshing and wholesome properties. To compliment those blue/green shades, we decided to use a crisp metallic silver as a background, overlaid with a tone-on-tone pattern. On the raw can substrate version of Cocolino, this pattern becomes more distinct the colder the can gets."
October 14, 2011 | 9 Comments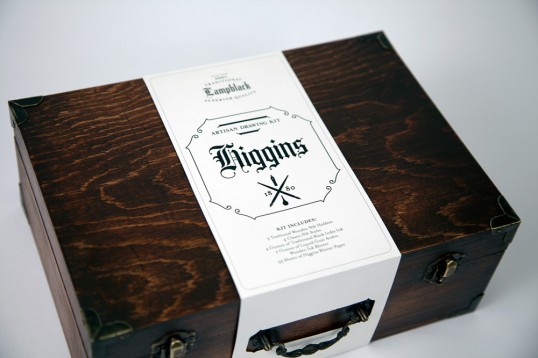 Designed by Alex Sophocles | Country: United States
"The intention behind shifting Higgin's Brand India Ink from a lower brow appeal to a higher brow appeal was necessary. The heritage of the ink dates back to 1888, so the elementary logo and the plastic bottle had to go. The result: a hand crafted and carefully stained wooden box containing an artisan-intended calligraphy kit with an aesthetic that fits the bill."
October 14, 2011 | 4 Comments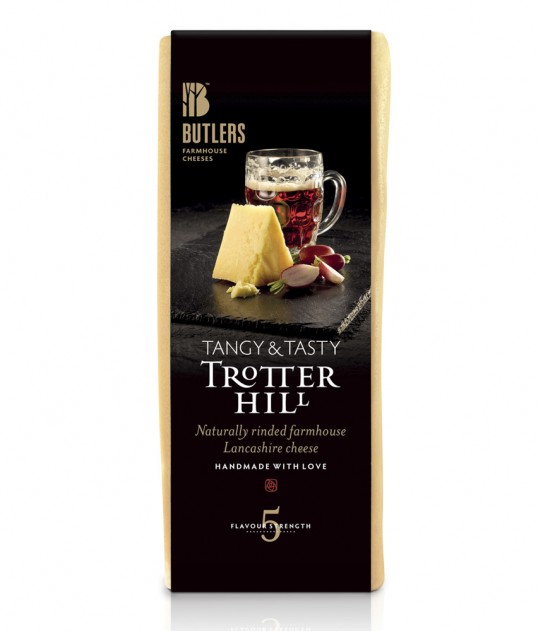 Designed by Nik and Carole | Country: United Kingdom
"Nik and Carole help Butlers to celebrate their very special traditional cheeses. With recipes dating back to 1932, the Butler family are fiercely proud of their regional cheeses, well kept secrets that taste like no other cheese on the supermarket shelf. Our super stylish packaging makes these award winning cheeses the real stars of the show, with mouthwatering photography that creates little moments to savour. You can find them in Booths."