October 13, 2011 | 7 Comments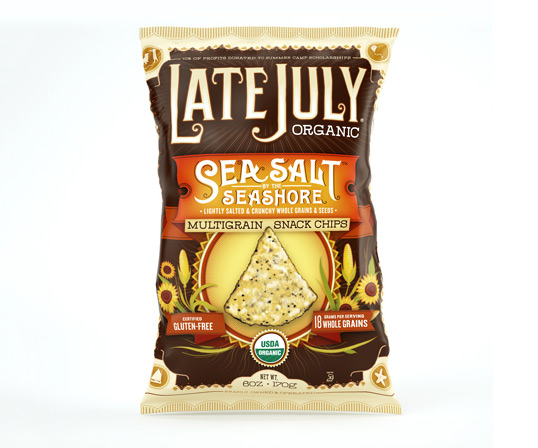 Designed by Moxie Sozo | Country: United States
"Late July is a family-owned organic snack company, based out of Cape Cod, Massachusetts. The nationally distributed line of cookies, crackers and other products has been wildly popular in Whole Foods for over ten years. Because of their success, the Late July packaging has been copied and imitated by competitors. In anticipation of several new product launches, the company hired Moxie Sozo to elevate the brand and redefine Late July's positioning in the marketplace. One of the first products that the agency launched, was a six-flavor line of tortilla chips that was immediately picked up for national distribution. Whole Foods has described Moxie Sozo's work for Late July as, "The best packaging we've ever seen."
October 13, 2011 | 2 Comments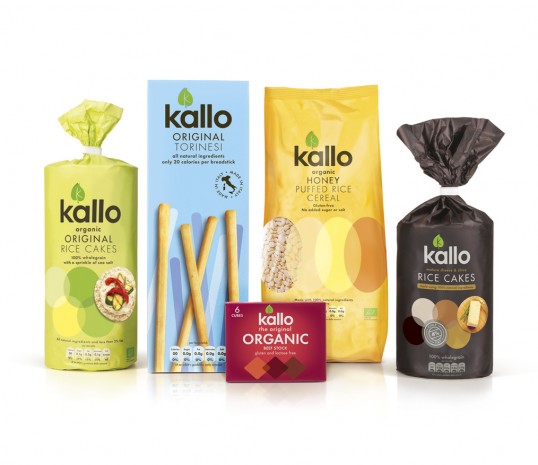 Designed by Pearlfisher | Country: United Kingdom
"Pearlfisher has created an exciting new brand identity and redesign for leading natural and organic food company Kallo across its full product range including its Kallo Rice Cakes, Kallo Organic Stocks and Gravies, and new Kallo Organic Soya Drinks.
The packaging is designed to complement Kallo's new brand positioning: Thought for food, highlighting that Kallo is THE natural food brand for people who think about what they eat. It also brings all products under the Kallo umbrella and creates consistency across the range.
Based on a number of key principles that accurately reflect the Kallo brand – including bold, warm, vital, rich and sophisticated – the new packaging stands out from competitors by taking a deliberately uncluttered and understated approach. Using sleek, clear lines and stylish interpretations of each of the products, the nutritional information is displayed clearly on the front of all packs, making it quick and easy for people to appreciate that Kallo foods are nutritious, wholesome and healthy.
An exciting time for Kallo, earlier this year the company introduced the Kallo Food Academy, as an essential online destination for people who want to give more thought to the food they eat. The KFA contains expert opinions, products and recipes.
Commenting on the redesign, Patrick Cairns, CEO at Kallo says: "Packaging is so critical today and consumers are more demanding than ever about how products look. The new designs will make Kallo stand out from the crowd on supermarket shelves, as well as giving customers stylish products they will be proud to display in their kitchens."
"The new packaging perfectly complements Kallo's championing of mindful eating. By clearly presenting the nutritional value of each of our products, we make it easier for people to think about their food, helping them to eat smarter, and feel happier and healthier."
Sarah Butler, Deputy Creative Director, Pearlfisher, says: "Kallo is a warm, intelligent and caring brand, which is also bold and innovative and we wanted to reflect this in our designs. The calm, clear and uncluttered packaging is so different that it will stop people in their tracks, encouraging them to think carefully about their food choices and to consider Kallo."
October 13, 2011 | No Comments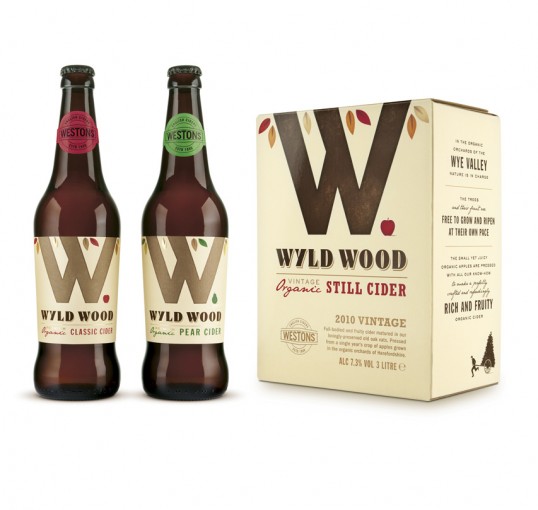 Designed by Pearlfisher | Country: United Kingdom
"Pearlfisher has created the brand identity, tone of voice and name for Wyld Wood Premium Organic cider from Westons Cider. Westons Wyld Wood is the new brand name for Westons Premium Organic cider. Made from organic apples and pears, Wlyd Wood is a delicious premium organic cider. The new name emphasises the cider's organic and natural quality and references the orchards in which the apples and pears are grown. The name helps to draw the consumer into the brand's provenance and the 'Y' in 'Wyld' is a reference to the Wye Valley, which is at the heat of the cider industry.
The new brand identity is a bold and iconic mark with an organic essence that creates brand stand out on shelf and behind the bar. The 'W' logotype creates a symbolic representation of two tree trunks. The piece of fruit next to the 'W' indicates flavour and also suggests the way the fruit naturally falls from the trees. The colour of the leaves further works to differentiate the flavour of the cider, with red leaves for classic and green leaves for pear. The 'W' logotype also works to differentiate between still and sparkling cider, with a dark brown for vintage still and a metallic gold for sparkling. The premium quality of the cider is represented with a foil gilding to further promote the specialness of the product.
Pearlfisher Creative Director Natalie Chung, comments, " The new identity is bold, allowing Wyld Wood to stand proud on shelf next to other cider brands. The name and design emphasises the brand's organic and premium quality but also connects with the core brand truth and provenance rather than relying on stereotypical organic cues."
October 13, 2011 | No Comments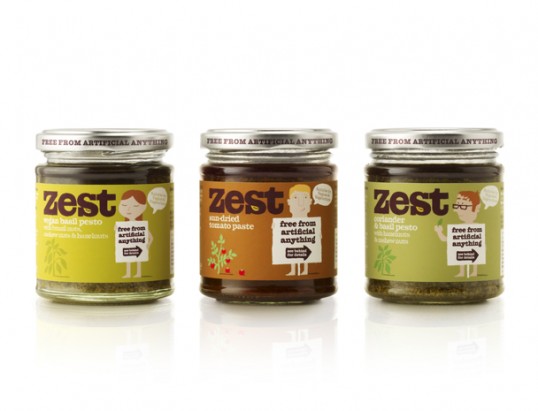 Designed by Designers Anonymous | Country: United Kingdom
"Zest is an all-natural range of pasta sauces and pestos with nothing to hide.
The packaging range features naive 1950's style illustrations of male and female naturist characters each proclaiming the 'free from artificial anything' message, whilst preserving their modesty with a key ingredient. Each product within the range has a unique character holding a 'Free from artificial anything' sign with an arrow containing the words 'See behind for details' prompting you to refer to the back of the jar. The characters are found again on the back of the jar, this time displaying the complete list of ingredients, proof that that there is nothing to hide."
October 12, 2011 | 2 Comments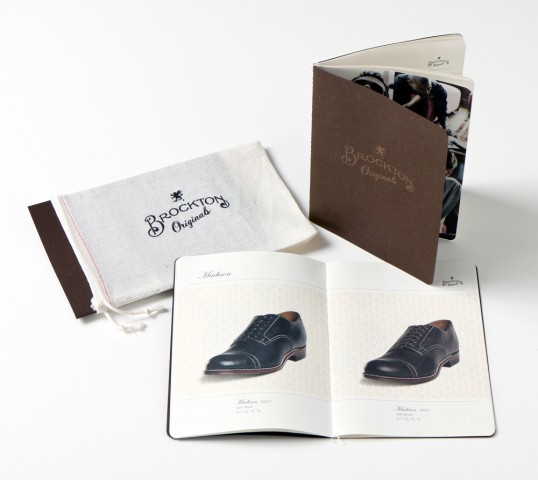 Designed by BVK | Country: United States
"Brockton Originals is an homage to William H. Stacy and Henry Adams crossing paths in the most unlikely of places—a shoe store. Since 1875, Stacy Adams have been crafting shoes for men with a flair for color, texture and style. To enhance these original styles, sleeves were rolled up and original patterns and blueprints were dusted off. These revisited designs were highlighted in a simple brochure and silk-screened bag to generate interest."
October 12, 2011 | No Comments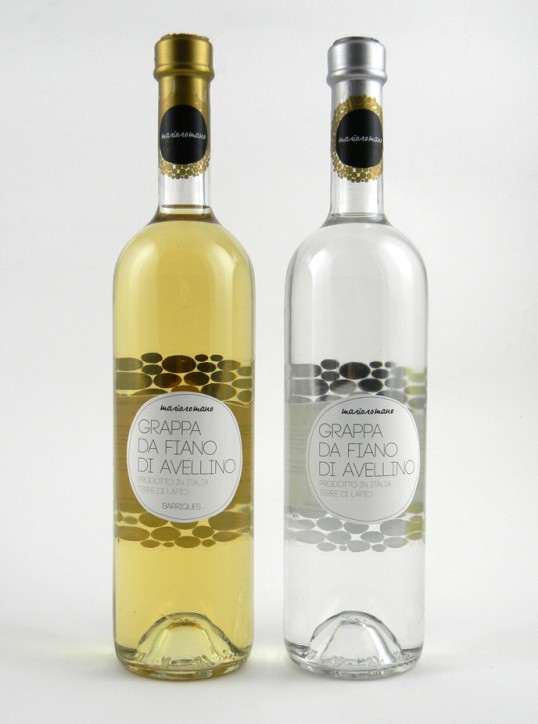 Designed by Basile Advertising | Country: Italy
October 11, 2011 | No Comments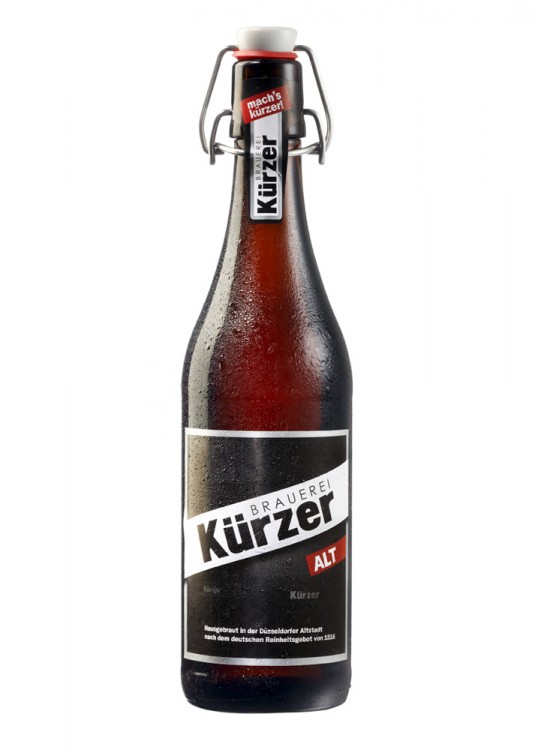 Designed by Designbüro Gregorio | Country: Germany
"Kürzer Alt is a new beer from a microbrewery called "Brauerei Kürzer" in Duesseldorf. The brewery started in December 2010."
October 11, 2011 | 7 Comments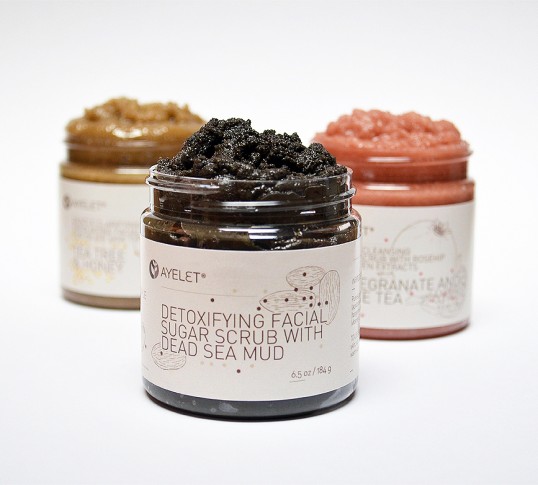 Designed by Oh Boutique | Country: Argentina
"Ayelet Naturals is a new brand that produces organic aromatherapy, skincare, bath and body products from NY to anywhere (Ayelet sells her products only via online stores).
We've created the brand re-design and several products lines. The scrubs are one of the lines we created. We tried to develop a label system that looks fresh, natural and beautiful to costumers' eyes. In this way, we used clear hues and created  linear hand-made illustrations showing the main ingredients of each product. We also included little geometric shapes with powerful colors used as accent in the general color scheme. The result is an attractive label system easy and cheap to print and stick on standard glass jars."
October 10, 2011 | 2 Comments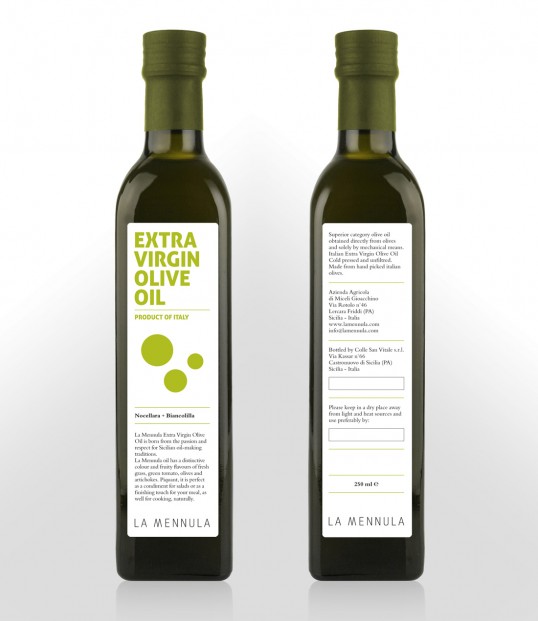 Designed by Alessio Avventuroso | Country: Italy
"La Mennula Extra Virgin Olive Oil is born from the passion and respect for Sicilian oil-making traditions. We have designed a contemporary brand and a cool label for 250, 500 and 750 ml bottle."
October 10, 2011 | 4 Comments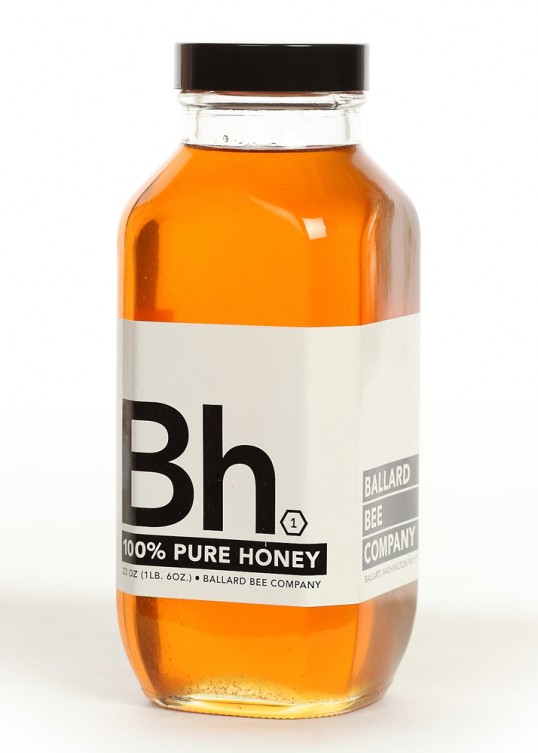 Designed by TKTJ Design | Country: United States
"The design is based on the idea of honey being so basic, we created a chemical symbol "Bh" all for itself. The element is a pure chemical substance, that cannot be broken down in further, and by placing this honey within this realm it allows it to take on the idea of honey as purity. The packaging also seems to suggest something medicinal about the product, which is interesting considering honey has long been touted for many other things than just a sweetener."