October 9, 2011 | 3 Comments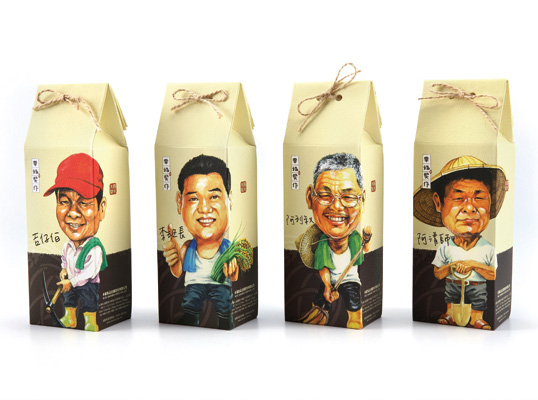 Designed by Victor Branding Design Co. | Country: Taiwan
"Eight Treasures of Happiness is all about the people who care for and oversee the rice gardens. From squad leader Lee who strictly guards the gardens to Ms. A-lu who passes on the taste of happiness, and everyone in-between."
October 8, 2011 | 4 Comments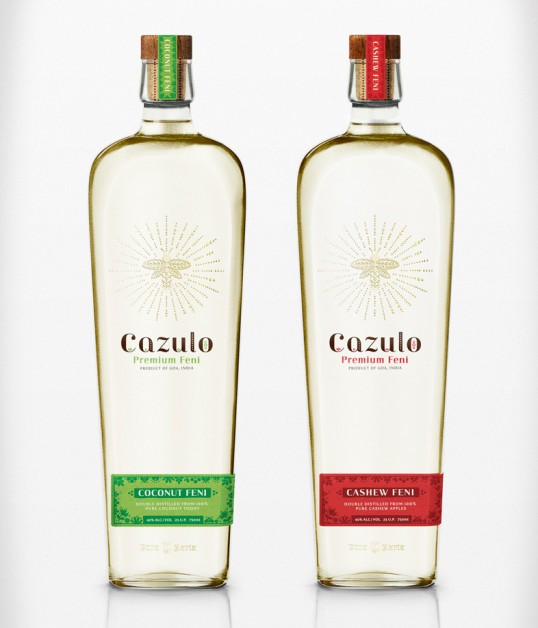 Designed by Marx Design | Country: New Zealand
"Despite being around for centuries, the cashew or coconut-based liquor called Feni is relatively unknown outside its birthplace of Goa, India. Dona Maria – a small, family-run Feni bottler – approached Marx Design to develop a modernised take on this traditional spirit. The word Cazulo, which means "firefly", lead us to create the central logotype: a stylised firefly radiating a warming glow – much like the feeling when Feni is consumed. We felt it was very important that the Cazulo remained authentic to the essence of Goa, so we identified patterns and colours from the region and infused them into the design. Similarly, the bottle's shape is heavily influenced by tradition. Its form is inspired by a blown glass Feni bottle over a century old."
October 7, 2011 | 3 Comments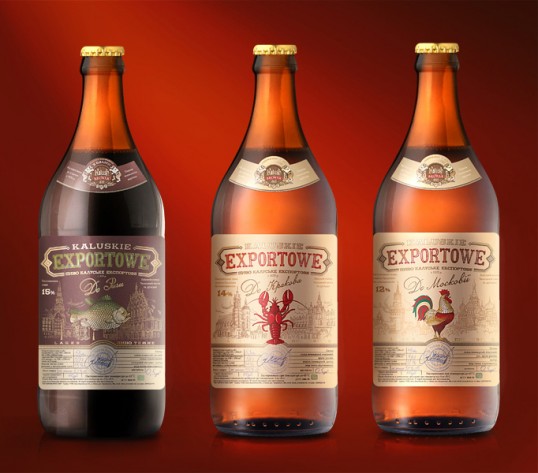 Designed by Umbra Design | Country: Ukraine
October 6, 2011 | 5 Comments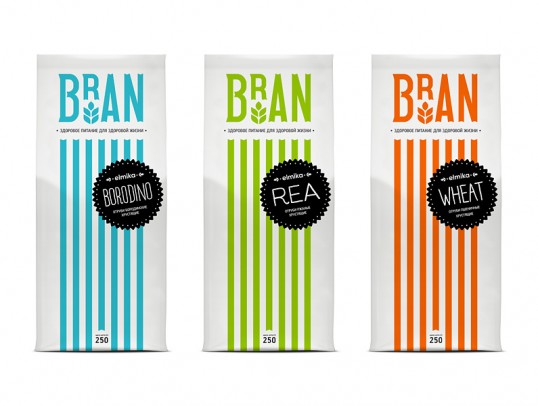 Designed by Hattomonkey | Country: Russia
"Package design for Elmika's Bran and Crisp for local and international markets."
October 6, 2011 | 8 Comments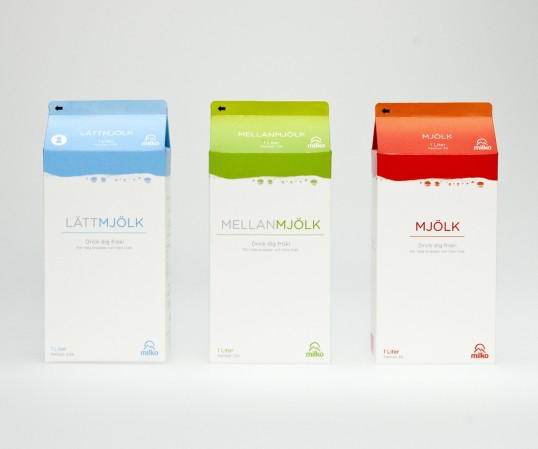 Designed by Lisa Furingsten, Ida Johansson, Stellan Rexmark  & Thomas Björksund | Country: Sweden
"Milko is a Swedish milk producer. There has been a recent downward trend in sales, our task was to make a redesign to boost sales on milk. Bottled water and vitamin supplements have increased in sales, we want to highlight milk as a healthy and natural alternative. By focusing on the freshness we gave a new input on milk."
October 5, 2011 | 1 Comment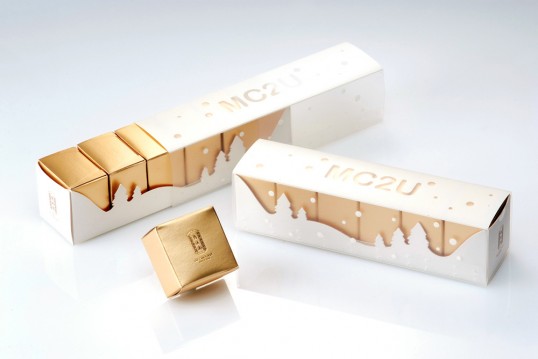 Designed by Gidea Group | Country: Taiwan
"As the leader of Taiwan's traditional cake industry, JZM has be worldwide known for its pineapple cakes packaged in this little golden  box for a long time.
On this  seasonal packaging design, we implemented  the classical golden pineapple cake package with the joyful Christmas design, also bringing out a sense of East meeting West.
This special Christmas packaging was a commercial success for JZM, especially loved by Japanese and Hong Kong tourists who came to Taiwan to spend their Christmas Holidays, a chic and lovely souvenir to take home with!"
October 5, 2011 | 2 Comments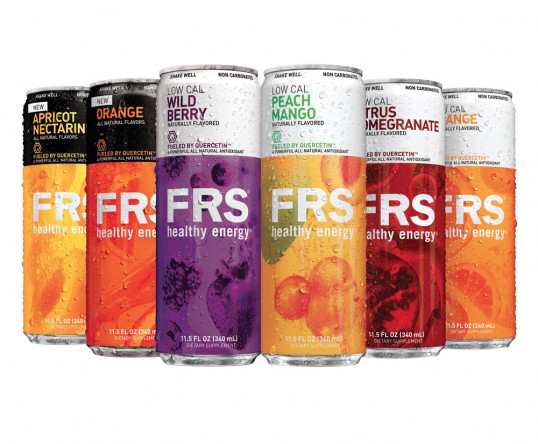 Designed by Hybrid Design | Country: United States
"As the brand increased exposure and popularity, FRS wanted to bring new audiences into the brand who were looking for a healthy performance beverage with great taste.
Hybrid Design, San Francisco, amplified the flavor appeal by redesigning their core packaging to feel less like a supplement and more like a flavorful beverage. "We considered their top selling flavors as well as new additions to the line, and looked to visually represent the fruit juices in each flavor through the use of delicious imagery and bright colors" said Dora Drimalas, partner, Hybrid Design.
Six single serve 11.5 cans now feature bold fruit graphics and a color palette which evoke their natural fruit flavors and refreshing taste."
October 4, 2011 | 4 Comments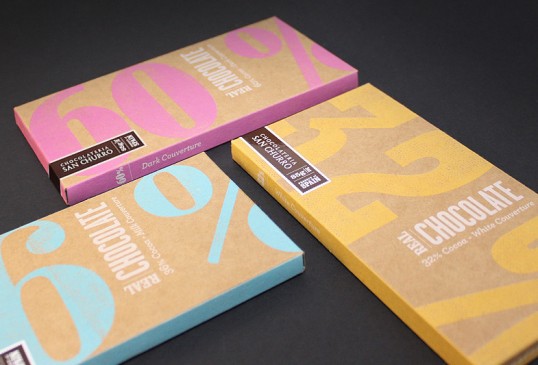 Designed by Studio Alto | Country: Australia | Fonts: Garage Gothic, Archer
"San Churro's Real Chocolate is a product range developed in reaction to a chocolate market flooded with inferior 'confectionary' chocolate.
In the words of San Churro – "When it comes to chocolate, the truth is that there's no substitute for REAL cocoa butter. It's like ketchup without tomatoes, or an omelette without eggs – it's the key, essential ingredient. Chocolate without it simply is not chocolate, but rather a sub-standard B-grade pretender: all show, no substance."
October 4, 2011 | 3 Comments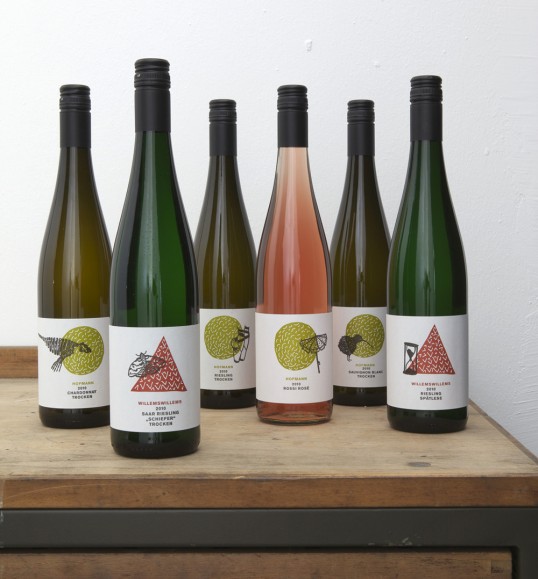 Designed by STVK | Country: Germany
"Packaging solution for two wineries owned by one family. Jürgen Hofmann, owner of the Weingut Hofmann in Rheinhessen and Carolin Willems Willems, owner of Weingut Willems Willems at the Saar are married and are working together for both wineries. The aim was to show that the two wineries belong together but produce wines from two different German wine regions.
October 3, 2011 | 2 Comments
Just a quick update in regards to some minor changes we've made, a shout out to our great hosting company who play a huge part in making all of this possible, and why we've been dragging our feet the past month with Lovely Stationery. Let's start with Lovely Stationery. What it comes down to is time, and the lack thereof. With that said, we realize that a lot of people like what we're doing with Lovely Stationery so we're going to dedicate more time to it and get back to regular postings just as we do with Lovely Package.
LIGHTBOX VIEW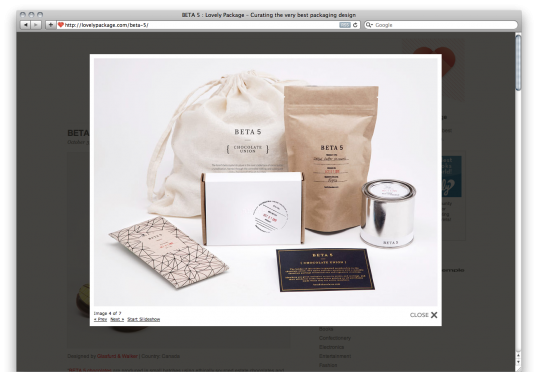 Why we didn't do this earlier is beyond us, but the good news is that we finally have. A lightbox has been implemented for all of the images showcased on Lovely Package. So many designs we showcase contain beautifully fine details which are near impossible to see at 540px wide. Moving forward, images will open at a larger size when clicked without any annoying pop-ups or having to navigate away from the site.
FACEBOOK PAGE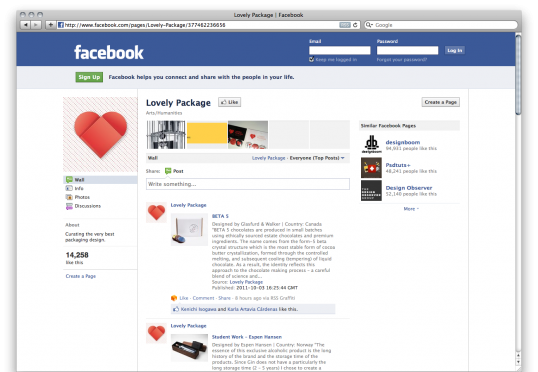 Nothing major here. All posts on our Facebook Page have thumbnails now thanks to RSS Graffiti.
HOSTING
Thanks to Media Temple for their continued support with all of our 'Lovely' sites. Without them we wouldn't be able to do what we do. If you're looking for a great host with killer support give them a shout.
And last but not least, we couldn't do any of this without our amazing readers from all corners of the globe. Your continued support gives us the fuel and drive to carry on with what we do, and because of that we are truly thankful.
- The Lovely Team