December 18, 2011 | 6 Comments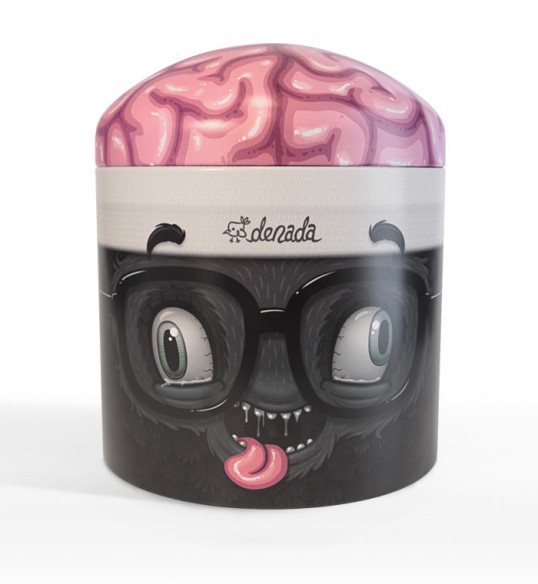 Designed by Andreas Krapf | Country: Germany
"The goal was to create a unique and fun packaging for the Denada T-shirt. The tin package can be used as a storage container after unpacking the order.
December 17, 2011 | No Comments
Designed by Hornall Anderson | Country: United States
"How does a brand shift preconceived consumer expectations, especially when it's a gluten-free product typically considered lacking in taste? This was the challenge pizza franchise, Garlic Jim's faced when launching their gluten-free pizza offering to a broader, in-store retail audience.
With an estimated 18 million people in the United States sensitive or allergic to gluten to some degree, Garlic Jim's approached Seattle-based brand design firm Hornall Anderson to help them expand their already successful in franchise gluten-free pizza to frozen opportunities by venturing into grocery stores. With this new endeavor, they looked to Hornall Anderson to help them better communicate their point of difference with consumers and retailers alike.
December 16, 2011 | 2 Comments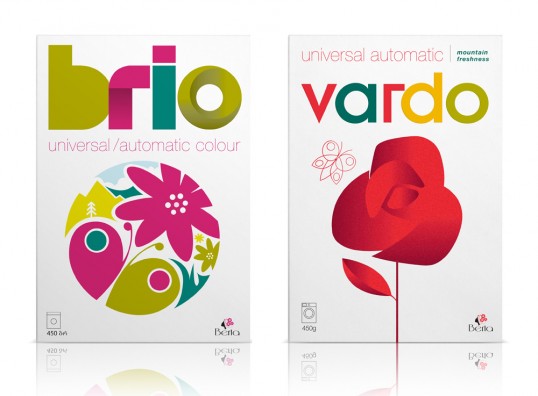 Designed by Studio h | Country: United Kingdom
"Branding and packaging design by Studio h for Brio and Vardo, two new brands for the first detergent products to be manufactured in Georgia. Aimed initially at the Georgian market and their neighbouring countries, it was important that Brio and Vardo appealed as local brands reflecting their Georgian provenance and at the same time competed on shelf with the large global competitors. Standing aside from the industry norms Studio h concentrated on using symbolic imagery to create an emotional link to the culture. The branding for Vardo uses a rose, Georgia's national flower. Brio's circular illustration reflects the mountains and trees of Georgia's landscape and the colour palette references the natural hues of the Southern Black Sea region."
December 14, 2011 | 3 Comments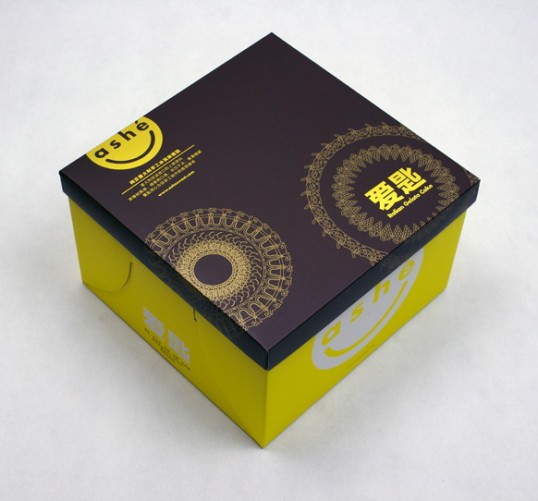 Designed by Jing Projects | Country: China
"Jing Projects was commissioned in spring 2011 to design an identity system and the interior design for Ashé, a new desert brand in Qingdao.
The whole identity includes the logo, interior, cups, cake packaging, pins, etc."
December 13, 2011 | No Comments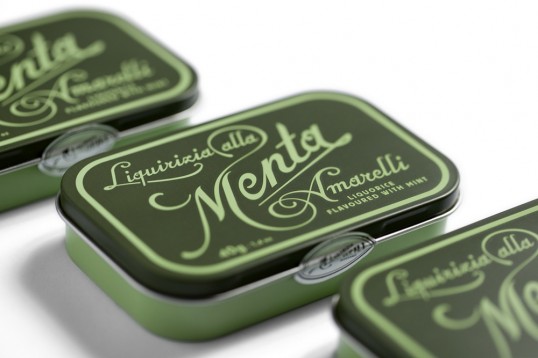 Designed by Angelini Design | Country: Italy
"New Amarelli packs by Angelini Design. This new packaging is the latest "pearl" that Angelini Design has created for centenary Calabrian confectionery company Amarelli. The small boxes are made in metal and mimic the colors of anise and mint. The typically retro style, material and finish are the result of a mix of quality, refinement and attention towards tradition, values that Amarelli has always carried forward with coherence, allowing it to maintain a solid position as one of the longest standing Italian brands."
December 13, 2011 | 2 Comments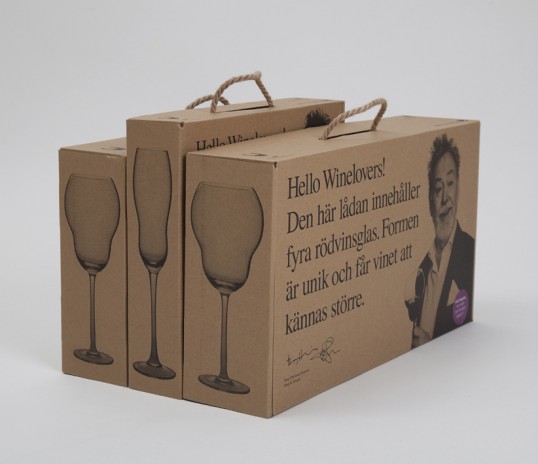 Designed by Sturm & Drang | Country: Sweden
"Hello Winelovers! This box contains 4 glasses for red wine (white wine/champagne). The shape is unique and makes the wine feel bigger.
The man on the front of the package is a famous Swedish wine connoisseur called Bengt Frithiofsson. He is known for his passionate and personal attitude towards wine and he often starts his TV shows by saying "Hello Winelovers". The glasses is a collaboration between him, an industrial designer and a swedish glass company; SEA glasbruk. Our solution was to make the famous Bengt Frithiofsson the "cover-boy" of the package and to let him tell the interesting story of the unique design of the glasses, both on the front and on the backside. The rough brown box with its rope handle is inspired by cases for wine bottles."
December 12, 2011 | 1 Comment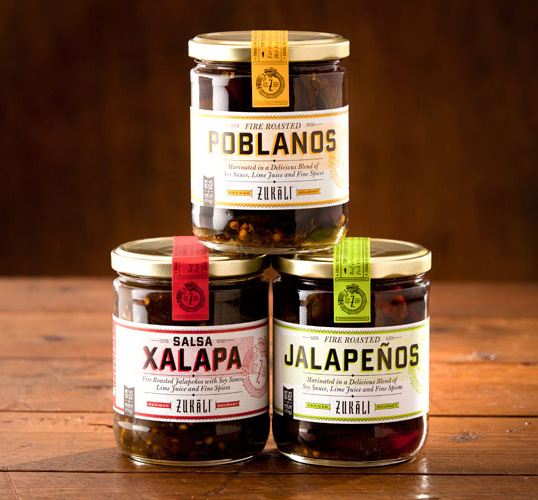 Designed by Imaginaria Creative | Country: United States
"After rave reviews of our Happy Holipeños gift we sent last holiday season, Imaginaria Creative's owner, Cesar Sanchez, decided to launch Zukali, a line of authentic Mexican gourmet products earlier this year. Needless to say, we developed the entire brand including packaging design. We wanted to stay away from the typical Mexican aesthetic to differentiate the brand, our approach was to communicate authenticity and sophistication with a modern flair while still capturing a handcrafted feel."
December 12, 2011 | No Comments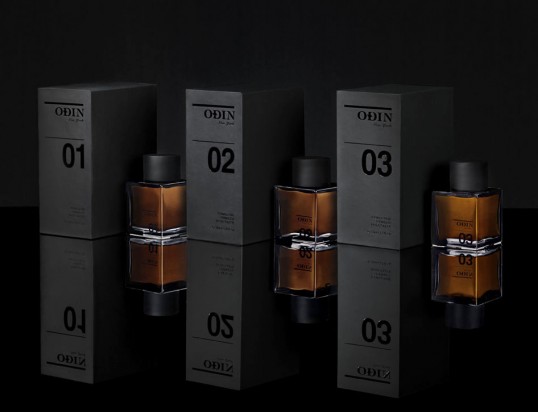 Designed by Purpose Built | Country: United States
"Odin Fragrance represents a joint venture that unites the retail and curatorial experience of Paul Birardi and Eddy Chai of Odin New York  and with the product design, manufacturing and brand engineering capabilities of Larry Paul and Kelly Kovack from Purpose-Built.
Form and function are the core essence of  Odin packaging.  An exploration in black with contrasting materials and surfaces promote discovery and a tactile experience.
December 8, 2011 | 1 Comment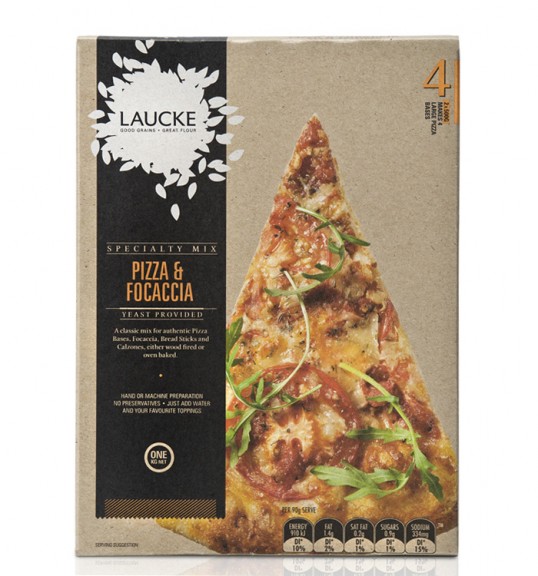 Designed by Black Squid Design | Country Australia
December 7, 2011 | 4 Comments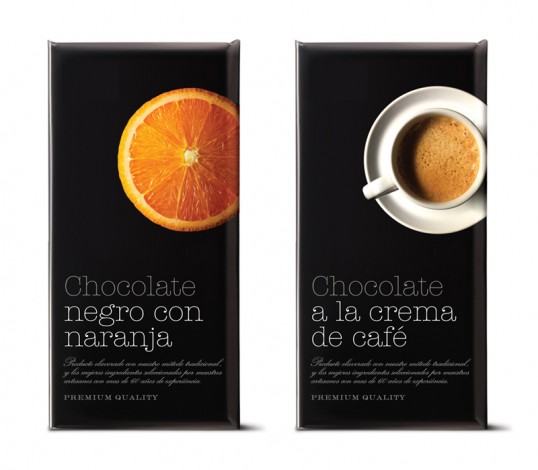 Designed by Puigdemont Roca | Country: Spain
"In a hyper-competitive market, standing out from the competition is crucial. To this end, we decided to show the basic ingredient of each flavour of premium chocolate with a fresh perspective, shooting the images from a zenith angle. In this way, we managed to convey the concept of 'top end', and in turn raise a range of emotions in the consumer."