April 22, 2012 | No Comments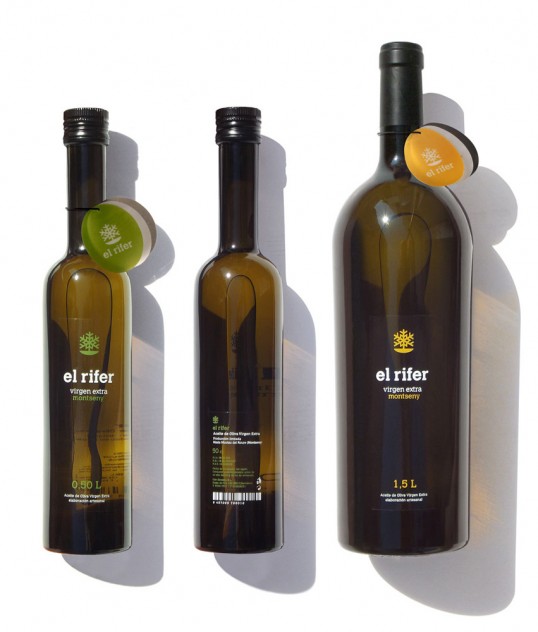 Designed by Marçal Prats | Country: Spain
"El Rifer is an artisan olive oil grown in the unusually cold climate of El Montseny, in the northern region of Catalonia.
In the area where the olive trees grow it is frequently covered by snow in the winter; this exceptional weather condition is reflected in the snowflake logotype that also plays the role of an olive tree."
April 21, 2012 | 2 Comments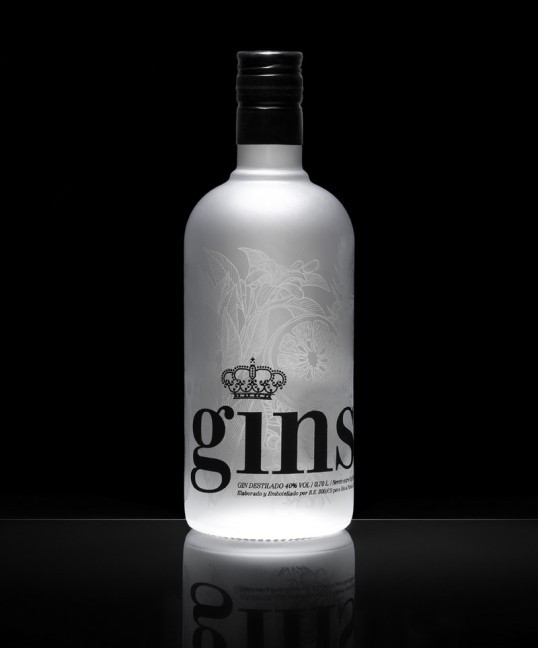 Designed by Conca y Marzal | Country: Spain
"Conca y Marzal design studio celebrates the first anniversary of "Ginself",  the first 100%  valencian gin. It´s distilled with tangerine, tiger nut  and other botanicals with which we have dressed the bottle giving it a translucent, bright and smart style for the premium gin."
April 20, 2012 | 5 Comments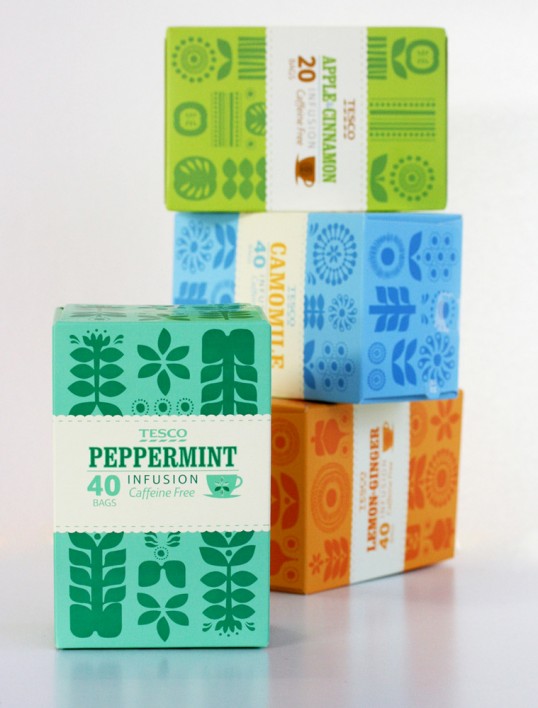 Designed R Design | Country: United Kingdom
"R Design was briefed to redesign and realign Tesco's standard fruit and herbal tea range.
In a growing and evolving market, messages and product benefits were often being confused and overlooked by busy consumers.
Our creative direction was to strip back all the graphic confusion and clearly and simply to communicate the product, variety and benefits."
April 20, 2012 | 1 Comment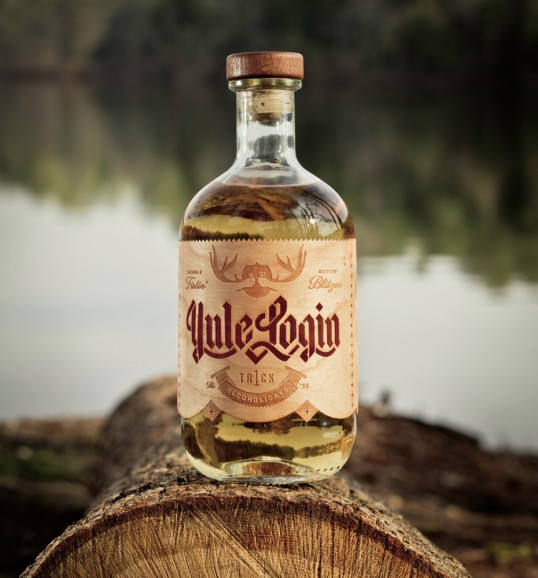 Designed by One Trick Pony | Country: United States
"Alcoholidays" is One Trick Pony's annual self-promotion that celebrates awesome clients and hard work with a little hard liquor. For this year's Alcoholidays we sent clients bottles of tequila packaged, rather – concealed, in a hollowed out wooden log. Each bottle of tequila came complete with a custom label and shot glass, both made of wood, with design and instructions burnt into them. Clients opened the log packaging to reveal this year's theme YULE LOGIN – as in you'll read the instructions on the bottle's label, then YULE LOGIN to our mobile site to find all your favorite ponies ready to toast to The Alcoholidays on Facebook and Twitter. Each client received a personalized password and could also create their own toast. Check it out at yulelogin.com."
April 18, 2012 | No Comments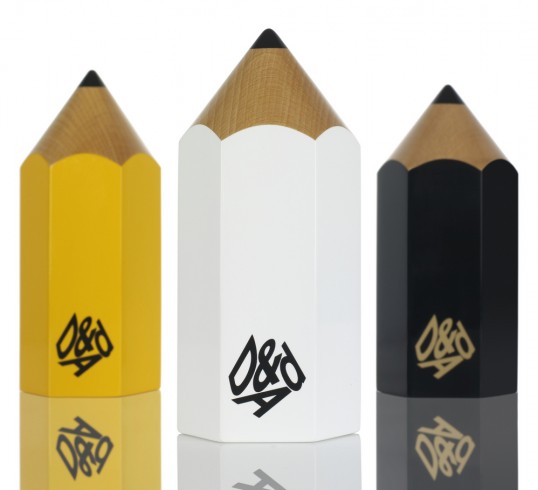 The day started out with 200 entires from around the world, and over the course of  10 hours we culled that down to 12 In-book awards and 4 Nominations. The Nominations were then voted on to decide if they would receive the industry's coveted Yellow Pencil. The quality of work was very impressive, and the judging was not an easy task. As judges, we agreed, disagreed, and debated, but in the end we all felt that the work awarded was indeed the best of the bunch.
Check out the winning work below, and also be sure to watch the live telecast tomorrow at 7:00pm (BST) to see who will walk away with a Yellow Pencil.
April 18, 2012 | 4 Comments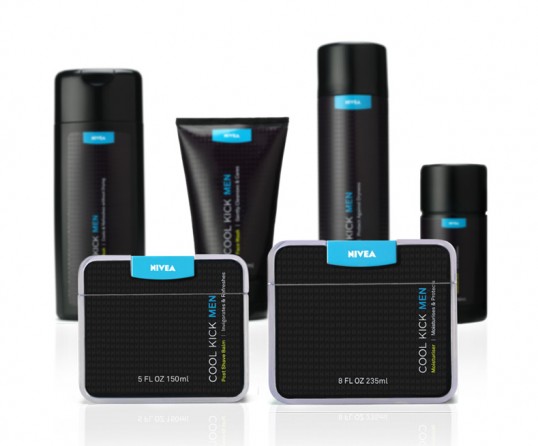 Designed by Chul Lee | Country: United States
"The New Cool Kick line from Nivea helps redefine the competitive landscape with a more comfortable and confident approach that is demanding by today's savvy audience."
April 18, 2012 | No Comments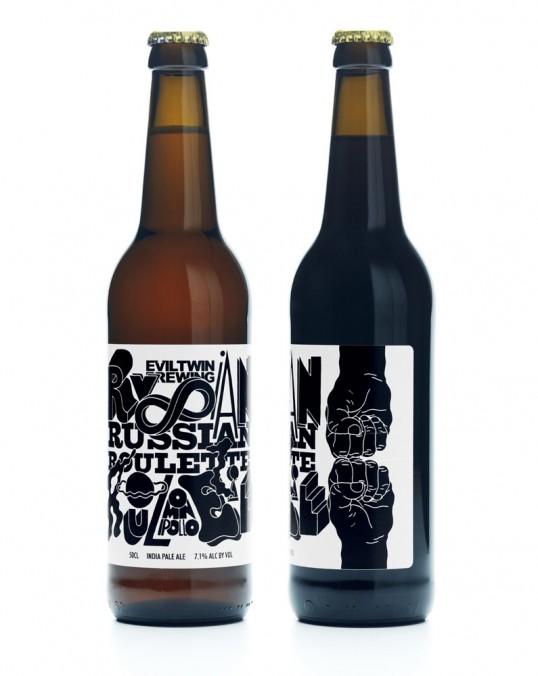 Designed by Karl Grandin & Martin Justesen | Country: Sweden/Denmark
"Evil Twin/Omnipollo Russian Roulette is a collaborative effort between Swedish brewery Omnipollo and Danish brewery Evil Twin. Instead of doing a collaboration beer which is quite common these days, we choose to brew a beer each – a dark and a light one – and seal them in identical packages. For this project, Karl Grandin and Martin Justesen managed to merge the two company identities avoiding a collision and creating an expression with is forceful yet respectful. Bust a cap and face your destiny."
April 17, 2012 | No Comments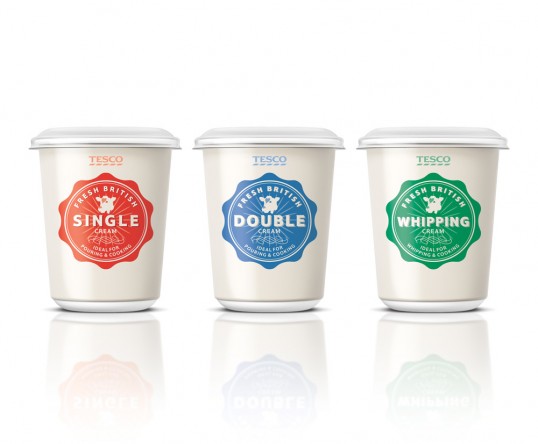 Designed by R Design | Country: United Kingdom
"The brief was to redesign Tesco's range of fresh cream that covered over 30 lines. The existing design focused on serving suggestions. Whilst inspirational, this made the range very difficult to shop the specific cream type. 
The idea behind the new design was to create a quality seal that takes cues from old fashioned dairy cream pots. Bold typography is used to highlight the cream type, this is supported by strong colour coding of the seal that follows sector language. This strong simple idea was able to adapt across the various pot sizes and lids. The design also worked well when applied across range extensions such as Soured Cream and Crème Fraiche. The new design achieves a consistent look across the range, a strong shelf presence and succeeds in making the range much easier to shop."
April 17, 2012 | No Comments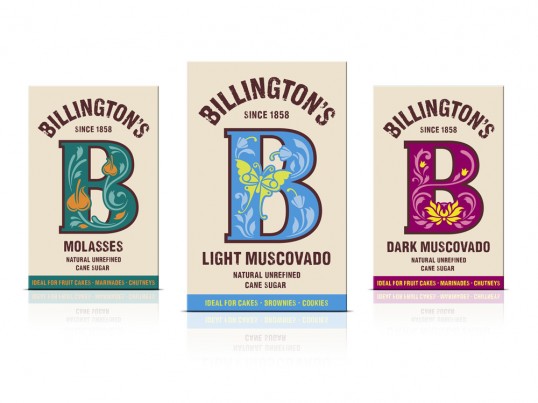 Designed by jkr | Country: United Kingdom
"By developing personality through the Billington's 'B', the new design strives to establish an impactful and memorable visual equity for the brand, giving it standout and charisma on shelf.
Known for its unrefined sugars, the new design celebrates the quality of the product inside the pack, inspired by the vibrancy of its Mauritian origins. The decorative 'Bs' then portray the personality of each individual product, in a charming and charismatic way."
April 15, 2012 | 2 Comments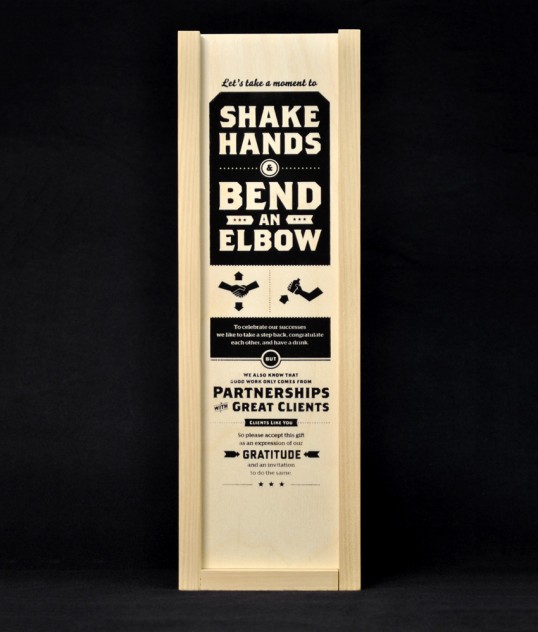 Designed by Duct Tape & Glitter | Country: United States
"A custom screen-printed whiskey bottle box with some old western flair was crafted as a personal thank you gift for select clients of the motion graphics company JustinMcClure.tv. A small tag was printed to accompany the whiskey bottle, leaving a place for a handwritten thank you message. All materials were printed by hand using a 305 mesh screen to ensure that all the details came through accurately on both the box and the tag."