April 15, 2012 | 1 Comment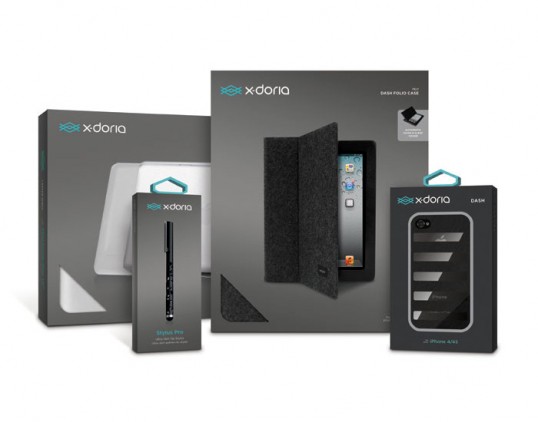 Designed by Knoed Creative | Country: United States
"X-Doria is an international electronic accessories brand. They came to us in need of a complete brand overhaul including a new vision for the brand, redesigning the logo, designing a new packaging system and a shiny new website. With competitors like Incase and Griffin, we had to make sure their packaging turned heads without alienating them from the market. Careful consideration was also given to the logo, making sure it would work well across all applications like embossing, stamping and embroidery."
April 13, 2012 | 8 Comments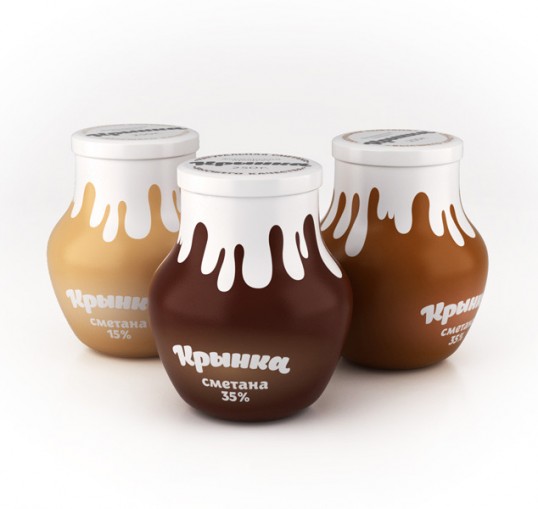 Designed by Pavel Kulinsky | Country: Russia
"Student concept for coffee cream packaging. The name "Krinka" is Ukrainian for a jug of milk or cream. I thought that the form of traditional Ukrainian jug would be a nice package form."
April 12, 2012 | 4 Comments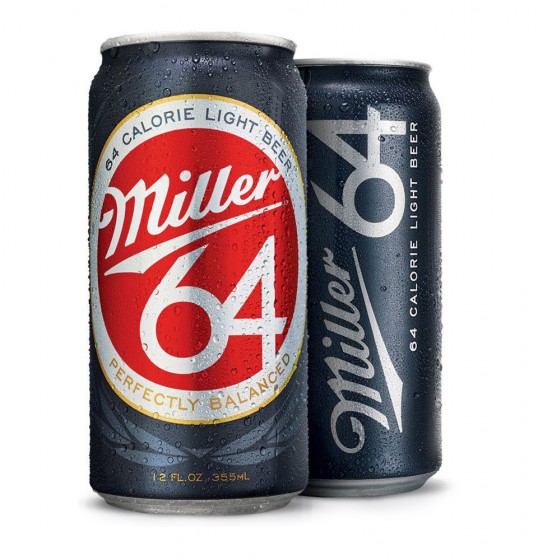 Designed by Soulsight | Country: United States
"MillerCoors, the company that popularized the light and super- light beer categories, is bringing a new look, name and personality to beer drinkers this spring.
The national re-launch of Miller64 – designed by Chicago based agency Soulsight – will be supported with new television, radio, digital and out-of-home advertising.  Soulsight's handsome new identity, branding and package design demonstrates how Miller64 complements a balanced lifestyle for legal-drinking-age consumers who are committed to making good choices with their daily responsibilities and in their social lives. Miller64 will be available in cans and clear bottles featuring the brand's bold new logo and its eye-catching smoky silver and red labels."
April 12, 2012 | 1 Comment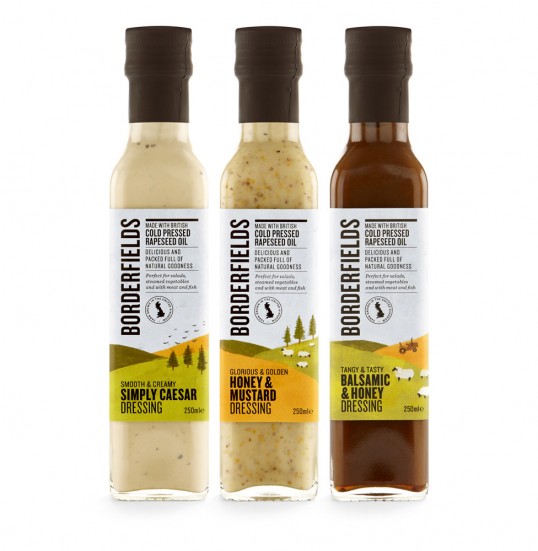 Designed by Cubic | Country: United Kingdom
"The new Borderfields dressings range is about to hit the shelves in supermarkets throughout the UK. Made with deliciously tasty and healthy cold pressed rapeseed oil, the flavours include Simply Caesar, Honey & Mustard and Balsamic & Honey. The dressings are launched on the back of Cubic's successful rebrand of Borderfields, which in the first year has seen sales of their Cold Pressed Rapeseed Oil double from 147,000 to 290,000 bottles."
April 11, 2012 | 2 Comments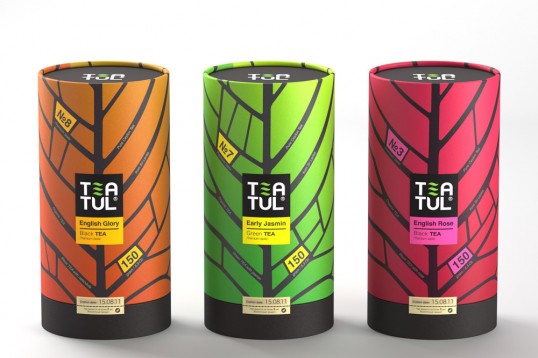 Designed by Pavla Chuykina & Ann Moiseenko | Country: Russia
April 11, 2012 | 3 Comments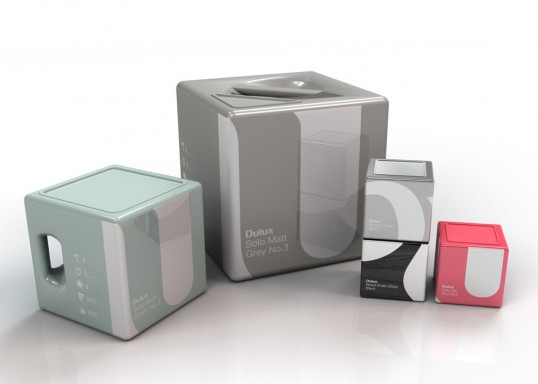 Designed by Founded | Country: United Kingdom
"This work is something which we recently produced for Icon Magazine's Rethink project. We were tasked with rethinking something we felt was in need of an overhaul. We focussed our attention up paint tins, and specifically the Dulux brand. Below is an excerpt from the interview for Icon Magazine:
Having recently braved the turmoil that is home decorating, the pain of standing in front of rows of souless tins of paint with no personality was fresh in the mind like a newly glossed skirting board. Therefore, when Icon's ReThink brief landed, that feeling of being a frustrated paint consumer became the focus of our attention. When everyone thinks of paint (certainly in the UK) I'm sure they think of Dulux."
April 10, 2012 | 5 Comments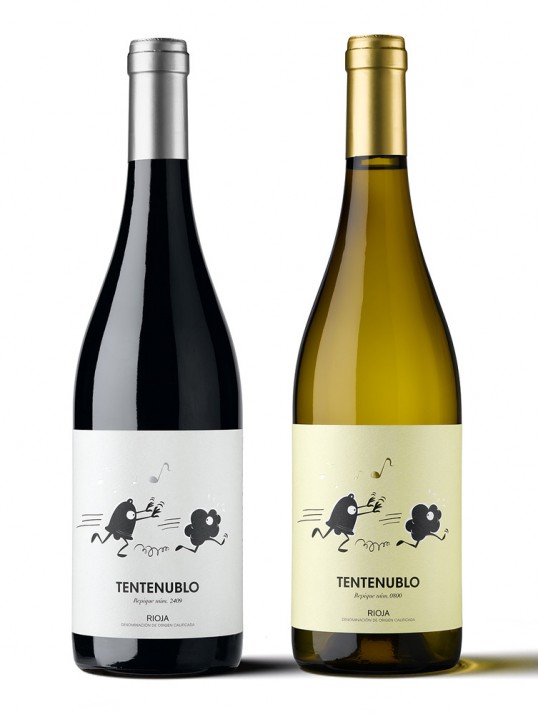 Designed by (calcco) | Country: Spain
"The tentenublo is a peal of bells used in ancient Spanish times which goal was to ward off hailstorms. Based on its meaning, we decided to create a label where the main character was the brand itself (and its meaning) through an illustration denoting a comical air. It's a lighthearted presentation, funny and unusual."
April 10, 2012 | 1 Comment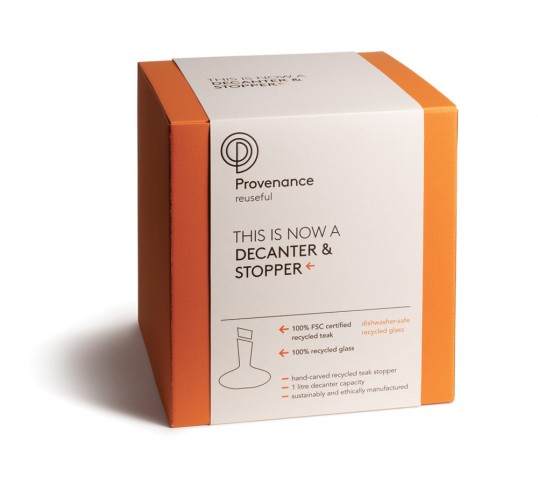 Designed by Jog Limited | Country: United Kingdom
"Provenance makes high-quality homeware products from recycled, reclaimed and renewable materials.
As the packaging has to sell the story of the materials as much as the product, the brand language of 'this is now' and 'this was' is used across products to introduce the story of each item's provenance. For example, 'this was once bottles and part of a building' to the reverse and 'this is now an antipasti platter set' on the front."
April 9, 2012 | No Comments
Designed by jkr | Country: United Kingdom
"This month sees the launch of Ocado's new packaging design, creating a fresh identity for the brand.
The new look & feel designed by jkr builds and elevates the existing Ocado brand mark, creating a distinctive and attractive design system which can work across the brand's diverse range of own label products. This was then rolled out and implemented by the internal design team at Ocado.
As an online grocer, Ocado products are bought online and delivered straight to the door, so the redesign presented a unique opportunity for the creative work to exist outside the normal constraints of a supermarket environment. Free from the pressures of building navigation and appetite appeal, the design could focus on strengthening brand affinity.
April 9, 2012 | 3 Comments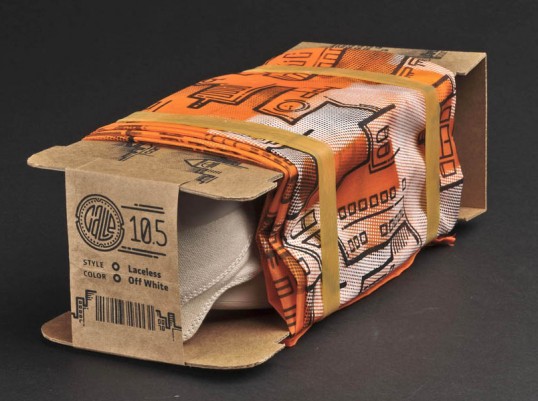 Designed by Jesse Lindhorst | Country: United States
"Calle, in Spanish, means "Street." This brand of slip-on street soccer shoes is the first of its kind. My goal for the redesign of this brands packaging was to capture its unique feel as a sleek street shoe, while still incorporating the power and precision of soccer. The metropolis illustration that spans across most of the package elements is meant to represent any city, from the feel of the busy downtown skyline to the sprawl of suburbia.
The structure is simple, made of one small piece of cardboard, wrapped in a bright flag for vivid visual appeal, and strapped tight with rubber clamps. The unconventional build of the package makes the experience of opening the box something the customer won't soon forget, especially once they feast their eyes on monstrous illustration strewn across the flag. This flag can be pinned up in a room or even hung on a fence to make the perfect target for a street soccer goal. The only piece of post-consumer waste that comes from this package is the small cardboard structure, which can simply be recycled.
Refine your skills in the street."