April 8, 2012 | 3 Comments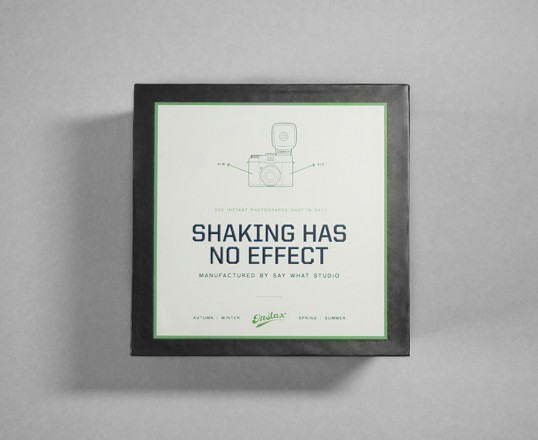 Designed by Say What Studio | Country: France
"Shaking Has No Effect is a box made for the storage of 300 instant phorographs shot in 2011, using a Fujifilm Instax Mini 7s camera.
The box has two compartments: One for Autumn and Winter photographs and one for Spring and Summer photographs.  Including camera's user guide on the bottom of the box."
April 6, 2012 | 10 Comments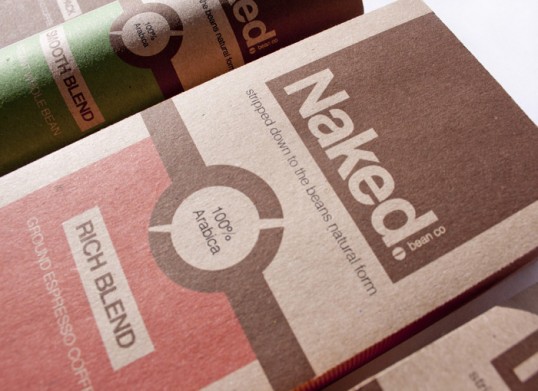 Designed by Samantha Hartill | Country: United Kingdom
"Coffee beans go through a rigorous process to be 'stripped down to their natural form.' Therefore, by the end stage of the process – the bean is 'Naked.' This is the rationale behind the name, theme and strap line of this coffee brand.
Coffee is a drink favoured by an adult audience. Therefore, the theme and copyright behind this brand will appeal and be understood by the intended audience."
April 6, 2012 | 2 Comments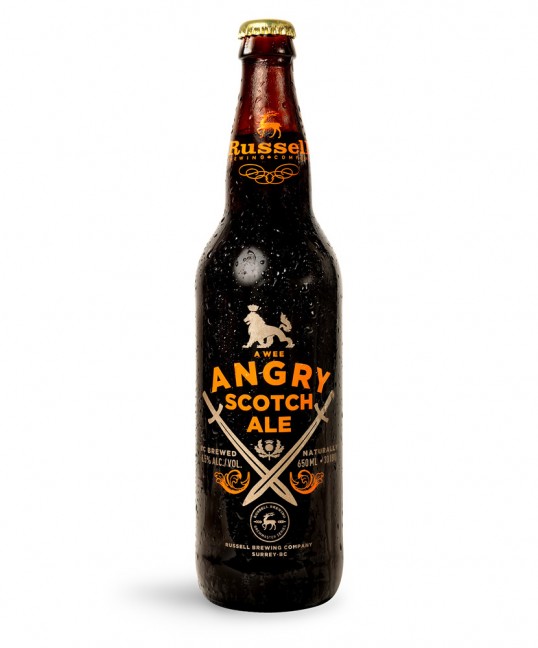 Designed by Atmosphere Design | Country: Canada
"We branded a series of 650ml bottles for Russell Brewing for their Brewmaster Series. All these beers are strong in character and we want that reflected in the label designs in a bold, catchy way. With the ACL painted bottle print process we like to keep designs simple so one can pick up the entire message and feel of the product on a single glance and to cut through clutter on the store shelves."
April 5, 2012 | 2 Comments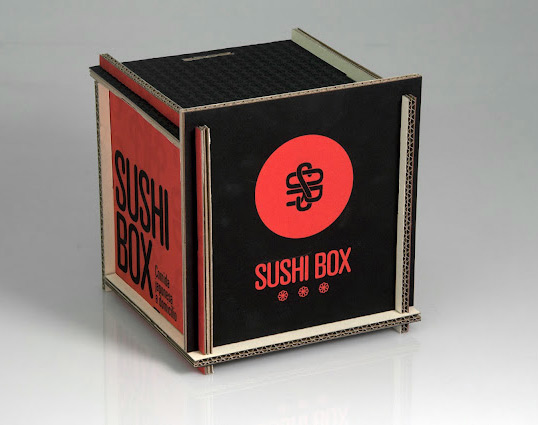 Designed by Sergio Ortiz Ruiz | Country: Spain
April 5, 2012 | No Comments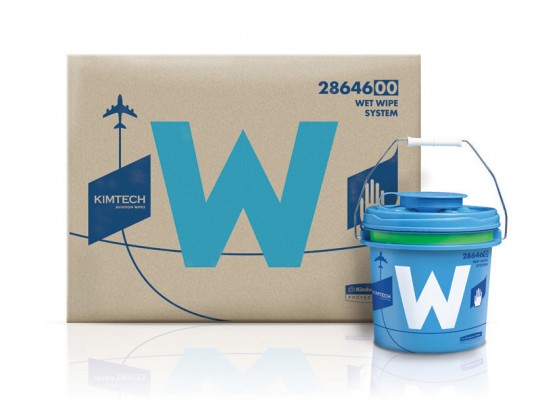 Designed by Grain Creative | Country: Australia
"Kimberly Clark Professional is the world leader in commercial grade surface preparation products. Kimtech and Wypall products service healthcare, commercial kitchen, laboratory and aviation among others. They tasked Grain Creative to review their positioning in the aviation industry and tailor products to engineers and maintenance staff working in and around aircrafts."
April 4, 2012 | 4 Comments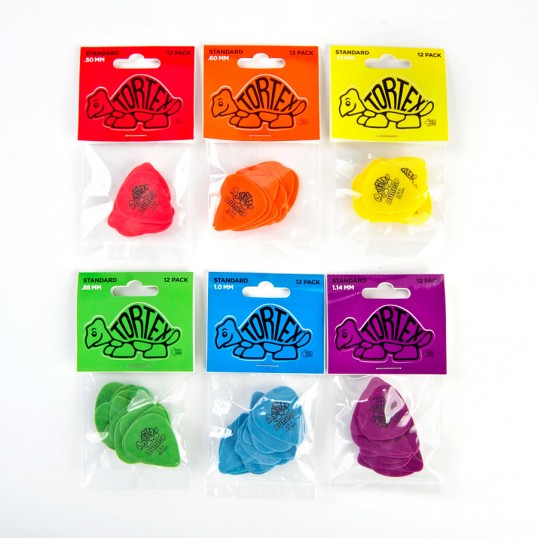 Designed by Dunlop | Country: United States
"Tortex guitar picks are an iconic part of the fabric of rock n' roll, like a pair of filthy leather pants and a snotty disposition. To mark Tortex's 30th anniversary, the in-house creative department at Dunlop spotlighted the ubiquity of the brightly colored picks in the campaign "It's More Than a Pick," bringing together a packaging revamp and print and online pushes.
The packaging was redesigned to focus on the familiar Tortex color coding which revolutionized the industry in 1981, making them the first guitar picks to use color to denote pick gauge (thickness). The desire to "give back" to diehard Tortex users led the creative team to the idea of printing the header card on vinyl rather than paper and adding a kiss-cut to the dieline around the Tortex logo. The result? A vinyl sticker for every Tortex devotee to slap on their guitar case, guitar, amp, or groupie's ass. Also, an infographic was designed to educate players about which Tortex picks their idols use, and which was right for their own playing style. In print, 2 page spreads for a single guitar pick were run internationally- a first in the industry."
April 4, 2012 | 5 Comments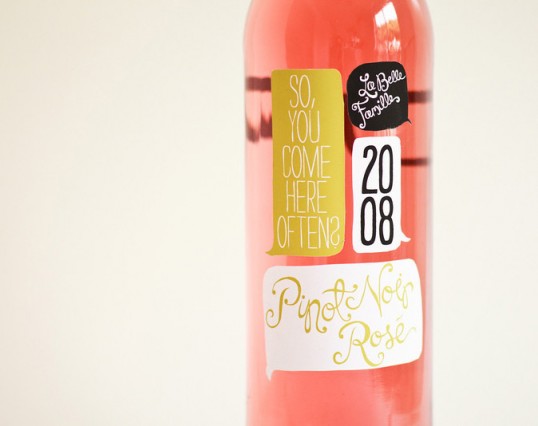 Designed by Ali LaBelle | Country: United States
"The assignment was to design a set of wines influenced by our families in some way. Each member of my family has a very colorful and unique personality, so the wines became characters mimicking the features and tone of three members of my family. My grandma, a connoisseur of cosmetics straight out of Brooklyn, is embodied in the pinot grigio. I will always remember my grandpa for his dark-framed glasses and off-handed jokes, characteristics represented in the pinor noir rosé. My third cousin Phil is the sweetest little man with impeccable elderly style, the perfect merlot. These are the members of LaBelle Famille."
April 4, 2012 | 2 Comments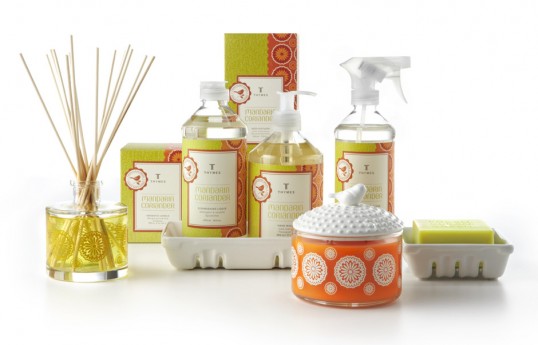 Designed by Zeus Jones | Country: United States
"Thymes is a company rooted in the Midwest – it's a part of their heritage. That's why we decided to look to the textures and images of our region when designing the Mandarin Coriander fragrance line. Our goal was to match the fresh, clean feeling of spring with the nostalgia of a warm afternoon in the kitchen. We worked closely with the Thymes team, drawing inspiration from vintage patterns, authentic packaging forms and hobnail glass. This led us down a creative path that includes an eclectic mix of custom ceramic pieces, tea towels and aprons that compliment the ever evolving mix of home fragrance products. For the color palette, we opted for bright colors that reflect the scent's vibrant, citrusy nature."
April 3, 2012 | 9 Comments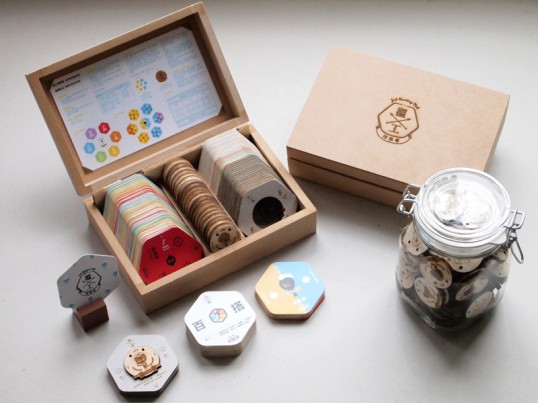 Designed by Thingsidid & Nekogato | Country: Hong Kong
"Job Hunting Club is a pleasant card game designed for dysgraphia students to learn about their future pathways after school. The concept of this card game is based on the Holland Occupational Themes (RIASEC) which represents a set of personality types described in a theory of careers and vocational choices.
We created the entire game starting with the identity, including distinctive character design of different careers, a set of colorful function cards, and wooden game tokens which are all finally packed as a tiny portable wooden boxset."
April 3, 2012 | No Comments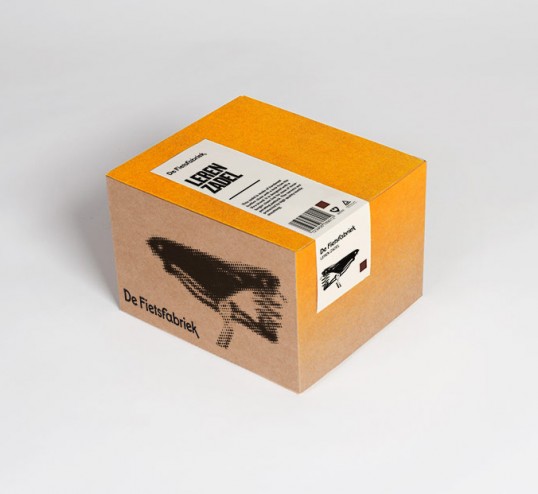 Designed by Kristoffer Hvitfeldt | Country: Denmark
"De Fietsfabriek means The Bike factory in english. It's a Dutch bicycle company that manufacturers and sell hand built quality bikes. The assignment was to redesign their existing brand. The approach was to unite the robust bikes and the handcrafted production without loosing the product."