May 18, 2012 | 4 Comments
Designed by Ben Suarez | Country: United States
"I wanted to take a different approach to skateboard product packaging and make them a bit more mature and clean. I strayed away from the usual bright and flashy style that we are used to seeing and created it with more of an industrial and ever so slightly grunged up appearance."
May 18, 2012 | No Comments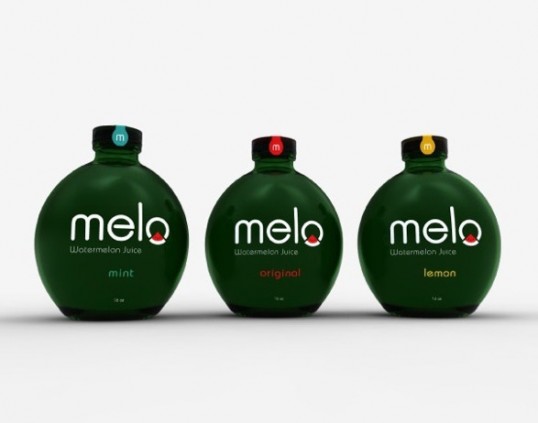 Designed by Imagemme | Country: United States
"Here at Imagemme, our vision was to create an innovative package that immediately resonated with the refreshing taste of watermelon. With Melo, we wanted to mesh together the purity of the product alongside clean, eye-catching design. Being that sustainability and healthy packaging are priority, Melo's bottle is BPA-free. The soft lines and curvature of the bottle is an homage to the watermelon, a refreshing, but exciting muse."
May 16, 2012 | No Comments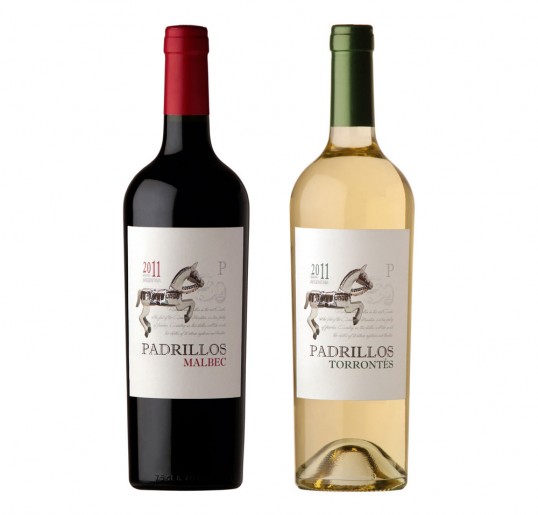 Designed by Diego Ballester | Country: Argentina
"Imagine a herd of wild stallions galloping over smooth, white hills, their black coats reflecting the light of the moon. This very image lived inside winemaker Ernesto Catena's mind, and kept his primal attachment to land and nature alive during his time as a university student. After years of travel, when Ernesto planted his vineyard in Mendoza, "Padrillos" was born. These intense wines express the primordial forces latent in our fertile land, and the wild spirit of Argentina's true varietals."
May 16, 2012 | 7 Comments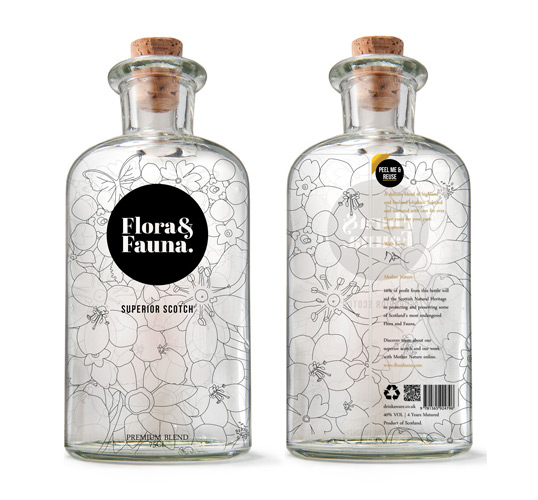 Designed by Dan Hinde | Country: United Kingdom
"D&AD challenged students to create a new brand of Scotch whisky, this included naming the brand, an identity design, packaging and a container. My response is Flora & Fauna, a Superior Scotch inspired by the Miracle of Mother Nature."
May 14, 2012 | 5 Comments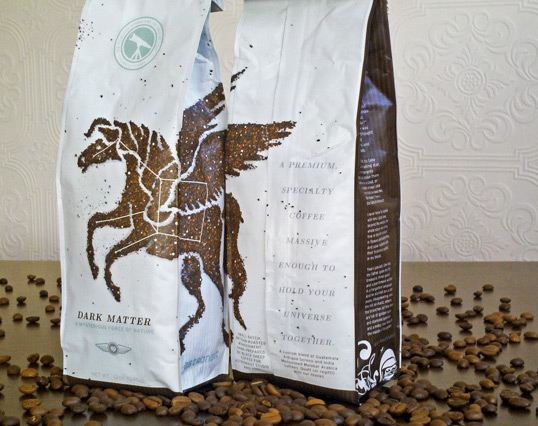 Designed by Astronaut Studio | Country: United States
"Sure you COULD Photoshop coffee grounds into Pegasus form. But wouldn't you rather dump some grounds on the table and do it yourself? It took longer, yes, but pushing grounds on paper with an X-acto blade tends to be a much richer experience than pushing pixels with a cursor.
Dark Matter is a custom blend of small-batch roasted coffee with original package design developed as a 2011 holiday gift for Astronaut Studio's clients, partners and vendors. The image of the Pegasus is actual coffee grounds hand-tooled into the form of a Pegasus. The concept and design is a deliberate play on the agency's brand identity."
May 14, 2012 | 1 Comment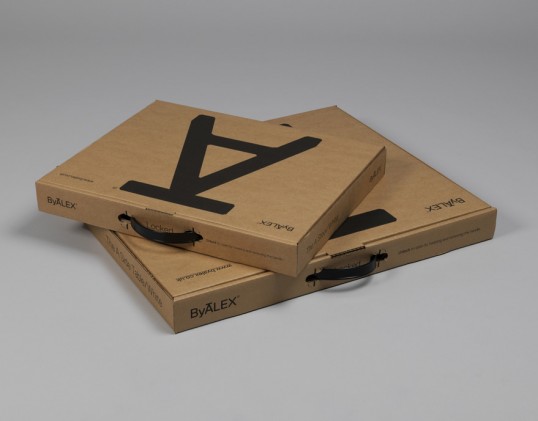 Designed by Company | Country: United Kingdom
'The A Range is a simple furniture based on two interlocking letter As shapes. The range includes a stool, side table, coat stand.
Made from accredited birch plywood and available in white and grey, the A Stool and A Table come in a simple box with a carry-away handle. This is the first flat-pack, carry away furniture sold at John Lewis stores."
May 13, 2012 | 2 Comments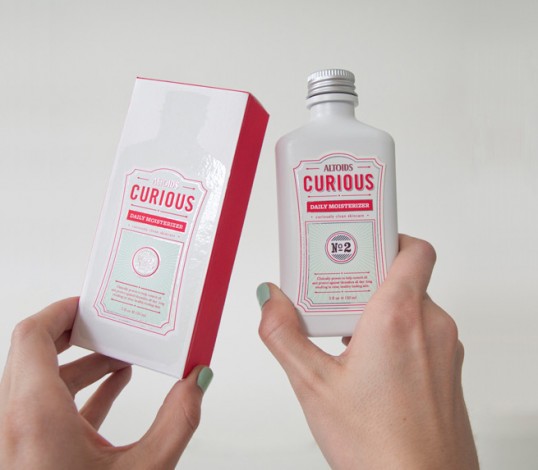 Designed by Samantha Szakolczay | Country: United States
"For this conceptual project, students were to chose a pre-existing and well-known brand and develop a line of skin care products. The key factor in deciding upon a brand was that it was not currently affiliated with a skin care line of products. The challenge was then to maintain equity within the brand and translate that into skin care.
Altoids has always been a product meant for a mass audience of both men and women. As a largely popular breath mint in the United States, the mint product is slightly more expensive than the average breath mint price. In maintaining such characteristics, Curious is a skin care product that is clinically proven to cleanse and refresh the skin. The product is meant for both men and women and offers skin care products that clean, treat, and sooth the skin."
May 10, 2012 | 6 Comments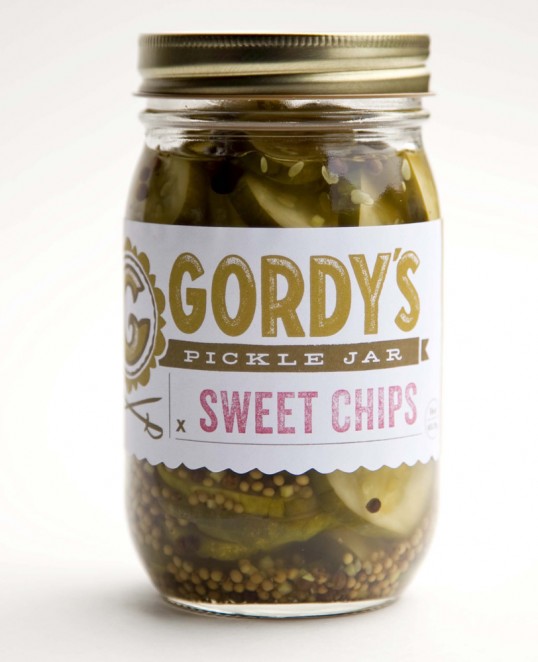 Designed by Common Complex | Country: United States
"Our intention was to create a design that celebrated the rebirth of an old craft.  We wanted a design that would feel right at home in a grandma's kitchen—the kind of grandma that might show you her old biker tattoos while she readies the tea and Sunday paper. Time regained.
Gordy's handcrafted pickles and preserves are a labor of love. Each thoughtfully designed recipe uses fresh, local produce & responsibly cultivated spices."
May 9, 2012 | 2 Comments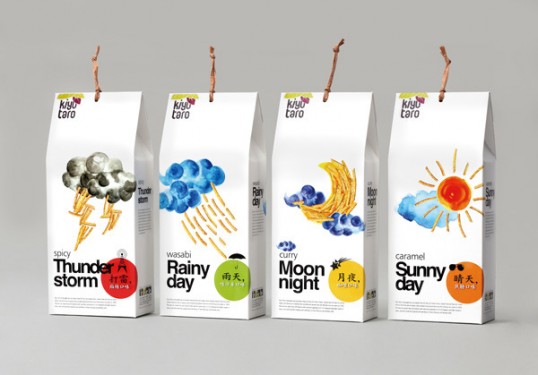 Designed by Victor Branading Design Corp. | Country: Taiwan
"Kiyu Meteorological Station taro production from Jiaxian, Kaohsiung, is an unforgettable delicious snack in the Taiwanese memory. This packaging line boldly attempts to use the product itself different tastes, and does not make sense forming interesting combination with weather images. The changing weather referred to as touched the senses of taste, the spicy taste of mustard make us cry like a rain; spicy flavors makes you stamping like thundering; fragrant curry, such as the beautiful moonlit night, sweet caramel taste is charming sunny; taste mixed with different levels of integration, the taste buds also will comply with the incredible weather to start cross-sensory journey."
May 8, 2012 | 9 Comments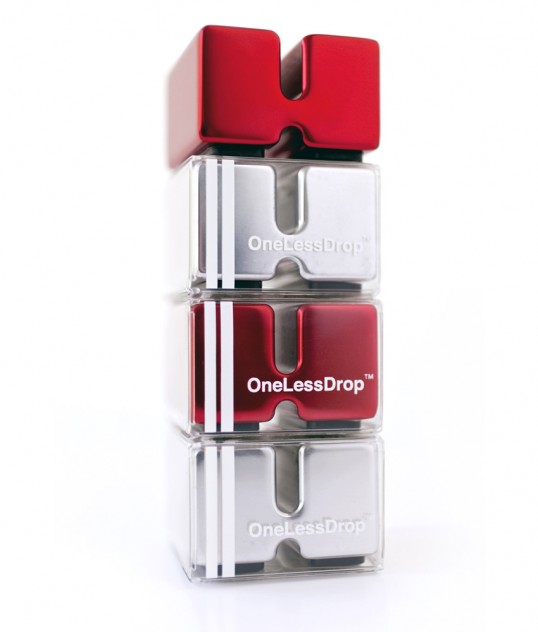 Designed by Heckler Design | Country: United States
"The product's mass and shine are its primary selling points. Wrapping it tightly in a clear box was the best way for people to appreciate those qualities."